Our Process for Ranking Betting Sites and Apps
There are hundreds of sports betting sites on the internet nowadays. It could be very time-consuming to find the most suitable option, and most people don't have the patience to conduct proper research before joining an internet sportsbook.
That's only natural, and there's an easy way to find the best betting sites online. We have all sorts of categories for top-rated bookmakers and sports gambling apps that are all based on our detailed ranking process.
If you want to know more about our methods, you've come to the right place. On this page, we carefully explain how we evaluate sports betting sites by sharing information about our expertise, our process, and the factors we rank.
Here's the full table of contents if you want to find a specific area right away.
How and Why We Rank Sports Betting Sites
Let's begin with a quick overview of what you need to know about the ranking of sports betting sites online and why it's important for anyone who intends to invest real money.
The principles here apply to pretty much all of our recommended lists of sportsbooks and betting apps.
Why We Rank Sports Betting Sites
If you don't have a lot of experience in sports betting online, you might be under the impression that all internet bookmakers are generally the same. That's true in the sense that they offer a similar service, but there are plenty of differences that are worth your attention.
Finding the best sports betting sites is important for the following reasons.
Your Money and Personal Information Will Be Safe – You won't have to worry about your money and personal information, because the top sportsbooks and betting apps online can be trusted.
High Value for Your Money – If you want to have the best chance to win money in the long run, it's important to get the highest value available and that's what the top sites out there offer.
Reliable and Fast Payments – You want to join bookies that are fair to their customers and send them their money in a timely manner.
A Smooth Experience – You won't waste your time and get frustrated by betting sites that have an awkward user interface.
Exciting Features – You will find some features that can make your life easier and improve your chances to be successful.
Simply put, you'll get better returns, have a lot of fun, and you won't have to sweat on your money or your data if you join the best betting sites on the web.
Our Process for Ranking Betting Sites
The main goal of our ranking process is to explore every single aspect of the sportsbook's service and evaluate it properly.
In order to cover everything, we go through all actions that a regular user would have to handle and we have also added some extra steps to make sure we don't miss anything.
Background Check

We check the company that owns the bookmaker, when the site was launched, and other key details.

We Join the Sportsbook

We go through the process of opening a new account.

We Make a Deposit

Once the account is ready, we move on to the cashier section. We explore what options are available and use at least a few for deposits in order to check the fees and the speed of the process.

We Check the Sports and Markets

We take a look at the different sports and markets that the sportsbook offers to its customers.

We Place Some Wagers

We place some real money bets for testing purposes, including live wagers.

We Test the Mobile Version

We check the mobile version of the betting site on popular devices like iPhone, Android, and iPad.

We Check the Promotions

We make sure to examine the welcome bonus and follow closely the other promotions that are available later on.

We Talk to the Support

We contact the support with some questions, in order to see how fast the staff reacts and if the agents are competent.

We Request a Payout

We try to withdraw some cash to see how fast the payments are.
As you can see, our process includes pretty much everything you'll face as a customer and then some. It's important to clarify that we send several people to go through all the steps above independently to gather more impressions.
We also make sure to monitor the sports betting websites and apps that we already reviewed, so any change in their overall service is reflected in our rankings.
Now you know the process, it's time to learn more about us and why you should trust our recommendations.
Why You Can Trust Our Rankings
The first thing you need to know about GamlblingSites.com is that our team consists of gambling specialists with years of experience in the industry. Our writers have been involved in sports betting online for a long time and follow all innovations closely.
We have the expertise and the experience to properly evaluate online sportsbooks. On top of that, we apply the extensive ranking process that we already explained in the previous section.
The other important factor is related to our motivations. We want to give our readers the best betting sites in order to earn their trust, so our platform can grow.
We don't receive money from the sites to place them higher, so we don't have a financial incentive to push sportsbooks that don't deserve it. We want to keep our readers happy and showing them the best places to bet on sports with real money is the only way to do that.
With that in mind, let's take a deep dive into the main ranking factors we use.
Our #1 Priority – Finding Legit Online Betting Sites
Before we move to anything else, we want to make sure that a sports betting site is legit and trustworthy. There are multiple factors we explore to determine if that's the case.
How We Know Betting Sites Are Safe
Respectable Ownership, We don't like betting sites that don't have an online gambling license issued by a trustworthy regulator.
Online Gambling License, Another factor we weigh-in is the betting site's reputation. We check the feedback of previous customers to determine if they were happy with the service or not. We stick to online sportsbooks that have met the needs of their users.
Strong Reputation, Another factor we weigh-in is the betting site's reputation. We check the feedback of previous customers to determine if they were happy with the service or not. We stick to online sportsbooks that have met the needs of their users.
Reliable Security Measures, The best betting websites and apps in our rankings are not only fair, they carefully protect you from harmful third parties via the latest security measures on the market.
As you can see, we prioritize the safety of your money and personal information when ranking betting sites and apps. Once we are satisfied with our findings, we proceed to the other crucial ranking categories you can find in the next section.
Key Ranking Factors for Sports Betting Sites
Knowing that the sports betting site you're about to join can be trusted is a must, but it's only the beginning. There are plenty of other factors that impact your overall experience and the value you get for your money.
We want to find the best of the best sportsbooks on the internet, so we carefully examine the following rankings factors.
Variety of Sports and Markets
Odds and Lines
Bonuses and Promotions
Banking Methods and Payout Speed
Mobile Apps and Sites
Customer Support Service
Side Features
Let's explore each of them further, so you're aware of how we rank betting sites and what to expect from our recommended sportsbooks online.
Variety of Sports and Markets
This one is fairly simple to explain. The more sports, leagues, and betting markets at your disposal, the higher the chances to find good wagers.
We expect to see all major sports and events, such as the following.
| | |
| --- | --- |
| Sport | Leagues |
| Football | NFL,NCAA |
| Basketball | NBA, NCAA, Top European Leagues |
| Baseball | MLB |
| Hockey | NHL |
| Soccer | MLS, Top European Leagues, Major UEFA and FIFA Competitions |
| Tennis | Grand Slams, ATP and WTA Finals, Masters Events |
| Fighting Sports | UFC, Boxing, Other MMA |
That's the very minimum we want and all of our top-rated sports betting sites have all sorts of leagues from all around the globe covered. It's an essential part of our rankings process because we know that many of our readers have diverse interests.
Odds and Lines
There are plenty of other factors that affect your chances to win money from sports betting in the long run, but none of them can compare with the odds and lines at your disposal.
Getting the highest prices possible should be your top priority and we always make sure to compare the odds of every sportsbook to the industry average in multiple sports and leagues.
Even two or three percentages more on could have a massive difference after a large number of wagers.
Bonuses and Promotions
One of the biggest advantages of the sheer number of sports betting sites and apps online is that they are desperately trying to attract customers and keep them.
It's a war out there and only the most generous sportsbooks survive in the long run. That works in your favor because all bookmakers on the web offer excellent bonuses and promotions, right from the moment you open a new account.
Here's a list of the most common promotions that are available at the leading betting sites online.
Welcome Bonus – Available once per sportsbook and arguably the juiciest promotion you can find.
Reload Bonuses – Most of the top sports betting apps and websites online offer various bonuses for every deposit you make. The terms are usually worse than the welcome bonus, but they still bring extra value to the table.
Odds Boosters – This popular promotion could also be found under names like enhanced odds and price boosters, but the concept is the same. For a limited time, you can get higher odds on selected markets.
Free Bets – You can often find free bets that come under various conditions. It could be a no deposit gift or related to placing wagers on selected events.
Loyalty Programs – Some betting sites have a loyalty program designed to reward every consistent user.
We carefully explore all bonuses and promotions when ranking sportsbooks and it's an important factor on whether will recommend a site or not.
Banking Methods and Payout Speed
Another area we closely explore is the cashier section of the sports betting sites. Our rankings take into account two main factors related to payments: the variety of banking methods at your disposal and the payout speed.
We want to see enough trusted providers such as credit and debit cards, cryptocurrencies, e-wallets, wire transfers, and more.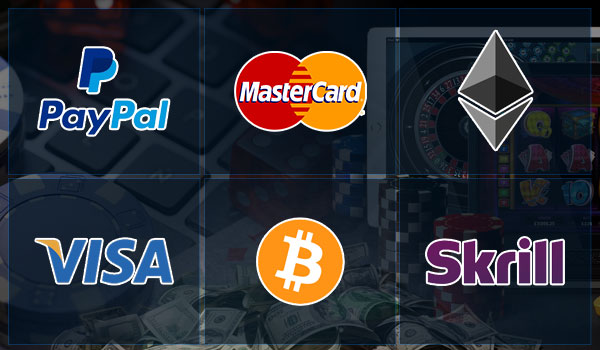 The goal is to find out if the customers of the sportsbooks would struggle to find a reliable option that is easy to use.
We also test the speed of the withdrawals. Some gambling websites on the web are more than happy to accept your deposits, but suddenly become slow when it comes to processing your payouts. We don't like that and it affects our rankings.
Finally, we check other things like the fees and the user interface of the cashier section.
Mobile Apps and Sites
We know that many of our readers prefer to bet on sports on the go, so we always evaluate the bookmaker's performance on popular devices like iPhone, Android, and iPad.
We expect to see a full range of betting markets and all features that are available on desktop, including deposits and withdrawals, live betting, and customer support service.
On top of that, we rate the user interface. We expect a smooth experience on the go on all mainstream phones and tablets, whether we're using a native app or a mobile-responsive site to gamble on sports.
Customer Support Service
You could always run into some kind of trouble or have questions that need answering. We want to know if the sportsbooks are ready to help you in a timely manner in such scenarios, so we always talk to the staff.
Our rankings incorporate a rating for both the speed and the efficiency of the service. We expect polite agents that are easy to reach and competent enough to help quickly in most cases.
Side Features
We've already covered the main rankings factors, but some side features could influence our rankings as well. Let's take a look at them.
Cash Out – This feature allows you to settle your wagers before the event is finished.
Bet Builders – With this feature, you can create custom bets that are otherwise not available.
Virtual Sports – You can place real money wagers on virtually simulated sports.
Live Streaming – Some sportsbooks have live streams for popular events that you can access via their platform.
The features above are not mandatory and some good betting sites might not have them. And yet, they bring something extra to the experience, so we make sure to give the sportsbooks that have implemented them bonus points.
Ranking Top Sites by Category
The ranking factors we've included so far are part of our evaluation process for every single category of top online bookmakers on our website.
And yet, there are subtle differences that could make your life easier, depending on your needs. We make sure to recognize them when ranking the sites for a specific category, so we can deliver a list of options that are truly the best.
Here are some of our main categories and more details on how we rank the sportsbooks in each of them.
Best Sites by Country
The different countries have their specifics, so it's important to acknowledge them when ranking sports betting sites for that region.
Here are the main factors that we add to our process.
Online Gambling Laws – We check what the internet betting laws are in that country and make sure to recommend only sites that are legal.
Local Payment Options – Not all payment providers work in all countries, so we prefer sports gambling sites that support the most popular local options.
Local Sports and Leagues – Chances are, you have a deeper knowledge about local sports and leagues, so we value higher sportsbooks that offer enough markets and live betting on them.
That's the core when it comes to ranking sites by country, but there might be some special cases. We always make sure to check for other circumstances and consider them when conducting our ratings.
With that in mind, here are some of our sports betting rankings by country.
Top Sites by Sport/League
It's only natural that popular sports like football, basketball, baseball, and soccer are sought after by people who want to bet online.
That's why we have categories for many of them and we made sure to expand our traditional rankings process to find the best possible betting sites for the sports and leagues in question.
Here's what we rank for such categories of top sportsbooks online.
Variety of Markets – We want a good mix of futures, traditional markets, and props.
Odds – We expect to see high odds for the evens from that sport/league.
Promos – We check if the regular bonuses and promos of the sportsbook can be used on this sport or league. If there are exclusive deals or contests, that's even better!
This is what helps us determine the best sports betting sites for a certain sport or league. You can check some of our lists below.
Top Sites by Feature
We also have rankings that are based on a certain feature. Let's imagine you are looking for the best Bitcoin sites or the fastest paying sportsbooks on the web.
Naturally, you want to find an online bookie that is good in general but also excels in that certain area. We've got you covered with our rankings that prioritize specific features without ignoring the basics. Here are some of them.
Reviews of Online Sportsbooks and Betting Apps
Our rankings of sports betting sites are usually focused on the best options for a certain category, but they don't go into too many details for the sportsbooks and apps we have selected.
If you prefer to learn more about a certain bookmaker, you should visit our reviews. We have over 200 detailed pages on various sports betting sites that include pretty much everything you need to know about them, from the company that launched the bookie and the gambling license to the bonuses at your disposal.
We make sure to keep them updated as well, so the information is fresh and relevant.
We also pay special attention to the betting apps that allow you to gamble on sports on mobile for real money. If that's what you're looking for, you should visit the following page.
June
Sportsbook of the Month

Sign up Bonus
60% Up To $1,000
READ REVIEW
Visit Site
X