Wizard of Oz Slot Machine
Released in 1939, The Wizard of Oz has become one of the most famous films of all time. Many know the plot by heart, where a Kansas girl named Dorothy dreams about a land full of strangecreatures, including the Scarecrow, Tin Man, and Cowardly Lion.
In 2011, WMS brought this well-known story to land based and online casinos through Wizard of Oz slots.
This 5 reel, 30 pay line slot machine features all the iconic characters and symbols from the movie. It also offers a cool bonus feature that boosts the game's appeal.
Keep reading to find out what this bonus feature is along with everything else about the Wizard of Oz slot machine. We'll also offer comparisons between this game and two sequels by WMS.
Overview
Our first impression of Wizard of Oz is that it looks like a dated game. The background is plain and sky blue, while the symbols make this slot look like it was produced well before 2011.
If it weren't for the name recognition, we wouldn't give a second thought to playing Wizard of Oz based on appearances.
One could argue that the graphics are toned down to create the old style movie effect. But even if this is the case, the visuals still aren't good.
Despite subpar graphics, this game does have a few animations. The wild symbol shows flower petals falling into a field, the Feature symbol has a golden charm OZ emblem pop up, and the Lion,Scarecrow, and Tin Man skip together.
You'll also hear the same angelic sounds that are sprinkled throughout the movie whenever you spin the reels.
We wouldn't say that the animations or sounds save the presentation of this slot. But these elements, coupled with the use of iconic characters, do a decent job of setting the game's atmosphere.
Wizard of Oz Pay Table and Graphics
Symbols and payouts for Wizard of Oz are as follows:
Wild

The wild substitutes for everything except the Jackpot and Feature symbols to form winning combinations. Wilds don't offer any payouts on their own.

Jackpot

The Jackpot symbol pays 10,000 credits for 5 symbols, 1,000 for 4, and 100 for 3.

Wizard of Oz Icon

Offering a little illustration of the Land of Oz, this icon pays 1,000 credits for 5 symbols, 250 for 4, and 75 for 3.

Dorothy

The star of the story pays 750 credits for 5 symbols, 150 for 4, and 50 for 3.

Lion, Scarecrow, Tin Man Combined Symbol

These three help Dorothy throughout the story, and they help you by paying 500 credits for 5 symbols, 100 for 4, and 25 for 3.

Ruby Slippers, Wicked Witch, Cat

Unlike the trio above, these three symbols are all separate from each other. But they can form winning pay lines together, giving you 150 credits for 5 symbols, 25 for 4, and 10 for 3.

Hot Air Balloon, House, Tornado

These three objects also combine to form winning payouts, offering you 100 credits for 5 symbols, 20 for 4, and 5 for 3.
Symbol Graphics
The worst aspect of this game is the symbol graphics. You can make out what everything is, but the graphics are of such poor quality that you may not want to play very long.
The worst looking symbols include the cat, Dorothy, hot air balloon, and ruby slippers. Symbols that look okay include Emerald City, the house, and the tornado.
WMS is known for producing many quality slots, especially those based on licensed brands like the Wizard of Oz. It's a shame that they didn't to a better job with the symbols in this game.
Wizard of Oz Bonus Features
The main reason to play Wizard of Oz is the bonuses because this game offers several quality features, which you can see below:

Glinda Expanding Wild
Glinda the Good Witch plays a role in helping Dorothy make it home, and she rules over the southern part of Oz.
Glinda will randomly fly to the front of the screen in a pink bubble and say one of her signature phrases from the movie. You'll also hear "Over the Rainbow" playing when she appears.
Her primary function is to turn reels 3, 4, and 5 into expanding wilds, which almost guarantees that you'll earn winning payouts. Betting just $0.01 per pay line, we hit a payout worth$57.12 thanks to Glinda.

Emerald City Feature Symbols
When you get 3 or more Emerald City symbols on the reels, you're prompted to choose one of them.
Available prizes include credits, the Road to Emerald City bonus, the Cowardly Lion Forest, the Tin Man Apple Orchard, the Scarecrow Field, and the Winged Monkey feature.

Road to Emerald City
This feature takes you to a second screen, where you'll see the yellow brick road leading to Emerald City. This is the best designed scene in the game since it features bright and cheerfulscenery outlining the yellow brick road.
Dozens of emeralds appear onscreen, and you're instructed to select one. Each credit prize that you receive allows you to keep selecting emeralds.
You can also trigger other bonuses through these emeralds, such as the Winged Monkey feature. If you get the Emerald City icon, you advance further down the road to the gates of Oz.
The gatekeeper tells you that he can't let anybody in so see the wizard. But you do get to select one of five golden charms to reveal a prize. Four of these charms are credit payouts whileone unlocks a new character.

Winged Monkey Feature
If you select the Winged Monkey Feature through the Emerald City Feature, you'll see the Wicked Witch of the West appear and threaten you.
This prompts one of her winged monkeys to fly towards the screen and start 8 free spins.
The free spins take place in a spooky purple setting, with winged monkeys flying in the distance. You'll also hear the Witch's guards chanting oh ee oh whoa, just like in the movie.
During the spins, you can get a Winged Monkey Wild, which prompts several monkeys to fly up to the reels and turn certain symbols wild.

Pick Up Characters
During the Emerald City Feature, you can choose icons that take you to either the lands of different characters.
Here's an example: if you pick the Cowardly Lion Forest, you'll go to a dark forest where the Cowardly Lion is standing and holding his tail. Glinda instructs you to choose one of twogolden charms, and if you uncover the lion, he'll join your journey to the Emerald City.
You're then taken to the round where you select green emeralds. If you pick a Road to Emerald City icon, the lion will go before the Wizard of Oz and be granted a credit prize.
You'll find play the same type of scenes for the Tin Man and Scarecrow if you uncover their icons.
Betting Options
You can change pay lines from 1 to 30 and adjust your coin denomination from $0.01 to $5.00. This makes for a minimum bet of $0.01 and a max of $150.00 per spin.
The one drawback to the coin denomination is that you have to use plus and minus arrows to adjust it, and the coin size only goes up in $0.01 increments.
If you don't like this method Classic Panel, you can click the QB QuickBet Panel in the lower left hand corner to switch betting views.
The QuickBet Panel offers preset total wagers and a sliding bar to speed up the betting process. The only downside is that you have less control over specific bets that you can make.
Total bets are spaced out by $0.30 increments from $0.30 to $3.00, and the spaces only get bigger as you bet more.
Other Options
Other gameplay options revolve around when you want to stop the auto spin feature, which spins the reels continually with your preselected betting options.
You can stop auto spin based on: how many spins you've played, how many minutes have passed, when your balance decreases by X, when your balance increases by X, or when you get a win equaling orexceeding X.
You can also turn sound on and off, although we recommend leaving it on to keep the movie effect.
Wizard of Oz Ruby Slippers
This is one of the Wizard of Oz spin off games that WMS made in 2014, and it deals with the ruby slippers that Dorothy needs to return home.
Featuring 5 reels and 30 pay lines, Wizard of Oz Ruby Slippers is very much like the original game in many ways. Let's discuss how it compares to the first slot below.
Graphics and New Characters
The symbol and background graphics are poor in this game too. The background has changed to a glowing, green forest, but it isn't an upgrade over Wizard of Oz's sky background.
The symbols are also poor quality, and they don't even look good from a vintage perspective.
New characters making appearances among the symbols include Glinda, Toto, an apple, lollipop, hourglass, and the real Wizard of Oz.
Features
Just like the original, Wizard of Oz Ruby Slippers has plenty of features and bonuses.
The Ruby Slippers Feature occurs randomly and begins with a bubble floating up to the screen. The bubble will land on one of the reels and turn it completely wild.
The reel becomes one large picture of the sparking ruby slippers, and you'll see Dorothy clicking her slippers together in the control panel.
If a crystal ball appears on one of the ruby slippers, you can win up to 500x your bet through this feature.
Another bonus is the Find the Broom round, which is triggered when 2 bonus symbols land on reels 1 and 4 coupled with the Wicked Witch on reel 5. You're then taken to a screen with dozens ofboxes, and you click these boxes in hopes of finding the broom and credit prizes.
The Wizard of Oz is the scatter symbol, and he retriggers your bet when appearing 3 or more times anywhere on the reels. The Wizard also gives you a 5x for 4 symbols or 10x for 5 symbolsmultiplier.
Which Game Is Better?
Both Wizard of Oz and the Ruby Slippers version are decent slots that live up to the 1939 film. Neither looks good from a visual perspective, but they offer enough features to make up for this.
If there's any separation, it comes from how Wizard of Oz's bonuses are more detailed than Ruby Slippers'. We enjoy the Emerald City Feature because it includes multiple parts.
Wizard of Oz Ruby Slippers also has good features, but they don't go as in depth. It's also strange that WMS decided to theme an entire slot around the story's ruby slippers.
Wizard of Oz Wicked Riches
As the title implies, this game centers on the Wicked Witch of the West. And this game's theme contrasts enough from Wizard of Oz that we think the sequel is justified in this case.
You can see the contrasts below along with what Wizard of Oz Wicked Riches offers in terms of graphics and features.
Graphics and New Characters
The poor quality in this game's symbols is even more magnified because the reels have been condensed. Combining the low quality with the smaller size, it's hard to tell what some of the symbolsare.
But the background is better than what's offered in the previously discussed games, even measuring up to some of the better 5 reel slots out there. You see a dark forest on each size of thereels, and the Witch's castle in the distance with a full moon behind it.
New symbols that you'll see include a different view of the Witch, her castle, Witch's hat, broom, owl, hourglass, and bucket of water. You'll also see a symbol with the Lion, Scarecrow, and TinMan after they jump the Witch's guards and steal their outfits.
Features
If you get 3 or more Wicked Riches Bonus icons anywhere on the reels, you'll earn 8 free spins with a multiplier ranging from 2x to 10x. Once the free spins are over, the Witch says a line andyou return to the main game.
Just like the Winged Monkey Feature in the first game, Wicked Riches sees the flying monkeys randomly turn symbols wild.
You'll also see a Tornado Bonus that randomly blows across the screen and shows one of four progressive jackpots. You're then taken to a second screen where you select a barn to reveal if you winthe jackpot or another prize.
Which Game Is Better?
The setting and atmosphere in Wizard of Oz Wicked Riches is superior to the first game. We also like the background graphics far better, although the symbol graphics take a step back.
Wizard of Oz still maintains the edge in bonuses simply because its features are more detailed than Wicked Riches.
Taking everything into account, both games are on equal footing, and a cut above Wizard of Oz Ruby Slippers.
Conclusion
Once again, the graphics aren't great in Wizard of Oz or its two sequels. But if you can get past this, you're in for a fun experience with plenty of features.
We especially like how often the features come up in comparison to other games.
We triggered the Emerald City Feature several times, which gives you an opportunity to unlock even more bonuses. Even the little things, like getting the Lion, Scarecrow, and Tin Man to join yourquest, make this game fun.
You also see footage from the movie when the Wicked Witch, Glinda, and the Wizard of Oz appear onscreen.
Our Thoughts:
Whether or not you enjoy the movie, Wizard of Oz slots is worth trying for the features alone. You should also try Wizard of Oz Wicked Riches if you like the first slot
September
Casino of the Month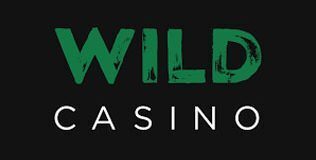 Welcome Bonus
250% up to $5,000