Wheel of Fortune on Tour Slot Review
The Wheel of Fortune is one of those TV shows that have been around forever. It is simply an American tradition that has become popular in every generation. So it is only fitting that IGT wouldturn it into a slot game.
This time the Wheel is on tour, traveling through America's major cities including New York, the White House, Hollywood and Mount Rushmore and many more. The yellow tour bus will be on its wayand as it progresses throughout the game it gains you opportunities to make some amazing winnings.
Wheel of Fortune on Tour features the Level Up gameplay. This means it's all about progression. You are rewarded for consistency and being able to progress to various levels within the game. Thelevels are measured based on how many miles the tour bus travels. The more miles the bus travels the better the payouts, rewards, and prizes to be won. Patience is the mother of all success inthis game.
Features
Launch Year: Unknown
Slot Type: Video Slot
Genre: Game of odds
Software: IGT
Reels: 5
Paylines: 30
Max and Minimum Coin per line: 50
Coin Range: 1.00- 50.00
Wild Symbol: Yes
Scatter Symbol: Yes
Bonus Feature: Yes
Autoplay: Yes
Gamble game: No
Progressive: No
Jackpot: 1000
RTP: 96.08%
Bonus Rounds and Payouts
Leveling Up: Like we mentioned, this game consists of a Level Up feature where you need to collect fuel to keep your bus moving on the map. There is a fuel gauge on the bottom left of the screenwhich tells you how much fuel you have. You need to refill it. This is done by collecting fuel points. Every time the Winnebago symbol appears it triggers a fuel point. If you manage to trigger 5of these on reels 1, 3 and 5 you will fill up the fuel tank. Filling up the tank moves the tour bus one space on the map. You level up by unlocking various levels based on how many miles your bushas traveled.
On Tour Bonus Feature: This feature is unlocked every time your bus moves to achieve a mileage milestone.
Mileage Milestone 1: When your bus has traveled 5 miles you activate the free play free spins bonus feature on the Wheel of Fortune.
Mileage Milestone 2: Activated when your bus has traveled 13 miles you activate the Expanded Top Awards and your chance of winning it are trebled.
Mileage Milestone 3: Activated when your bus has traveled 25 miles you activate the Letter Board Picker.
Mileage Milestone 4: Activated when your bus has traveled 45 miles and activates the Multiplier Wedge and get multipliers between 2x to 5x and an extra free spin.
Mileage Milestone 5: Activated when you've traveled 80 miles and activates the Spin to Win Bonus.
Mileage Milestone 6: Activated when you have traveled 150 miles which activate the Bonus Trigger Boost.
Maximum and Minimum Bets: The minimum bet a player can bet per spin is 0.50 and the maximum is 500 per spin.
Additional Game Features
Graphics and Visuals: There isn't anything unique about this games graphics and visuals. It has a very colourful backdrop and the symbols are all animated and in 3D.
Mobile compatibility: This game is only available on PC or desktop. It is compatible with both Mac and Windows.
Symbols: The symbols in this game are the locations we mentioned previously, they also include a set of keys, a Route 66 sign and a map which make up the lower payoutsymbols.
Summary
If you happen to be a fan of the game show then you can give this game a try
It is a little complicated but once you have mastered the intricacies of the game's play it is a rewarding game with tremendous winning potential.
September
Casino of the Month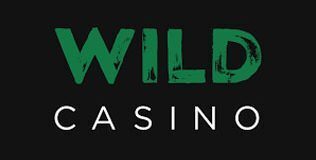 Welcome Bonus
250% up to $5,000