Queen Isabella Slot Machine
Developed by High 5 Games and licensed by IGT, Queen Isabella is a 5 reel, 40 pay line slot machine that's available in online casinos.
Isabella I of Castile grew up when Spain was divided and noblemen were fighting for control of the lands. But she was able to unite the kingdom with a high profile marriage to Ferdinand II ofAragon.
Isabella and Ferdinand's reign saw many milestones, including Isabella reorganizing the government to allow for easier succession, reducing the crime rate, and lowering the massive debt that herbrother, Henry IV, left behind during his reign.
Ferdinand and Isabella also ordered the Reconquista, which was the conversion or exile of Muslim and Jewish subjects following the Spanish Inquisition, and they financed Christopher Columbus'1492 journey to the New World.
Under the couple's leadership, Spain rose to become the prominent superpower in Europe and enjoyed its greatest financial standing.
How do you honor one of the most important figures in Spanish and European history with a slot machine?
Let's find out how by looking at Queen Isabella's atmosphere, music, animations, pay table, and bonuses. We'll also discuss how this game compares to a couple of other history themed slotmachines.
Queen Isabella Slot Machines Overview
Atmosphere / Background
The background features a solid purple color with elaborate gold trim on the outside of the reels. This does a good job of creating a royal atmosphere, but it's not very exciting in terms ofappearances.
Half of the symbols feature a solid black background, which doesn't mesh well with the main background's purple and gold colors.
Music and Sound Effects
This game's sound effects consist of a variety of Spanish style jingles during winning payouts.
These sound effects include: a slow paced tune for Ferdinand, a high energy beat for Ferdinand, mysterious tunes for the Queen Isabella icon and Christopher Columbus, and an elegant sound forIsabella.
Animations
Queen Isabella's animations mainly boil down to lights encircling the character symbols during winning payouts.
Animations include: an atom shaped light going around the old inventor, a star shaped light encircling Christopher Columbus, a purple light going around Isabella, the Queen Isabella icon flippingover to reveal that it's wild, and fireworks shooting from the bottom of the reel during big wins.
Queen Isabella Pay Table and Graphics
It's easy to tell who Isabella, Ferdinand, and Christopher Columbus are in this game based on the graphics. But one character that we struggle with is the old inventor/astrologist because wecan't find one who stands out during Isabella's reign.
Everything else is self-explanatory, which you can see in the following pay table:
Queen Isabella Icon Wild

The game icon substitutes for all symbols to form winning payouts. The icon also pays 500 credits for 5 symbols, 200 for 4, and 50 for 3.

Free Games Bonus

3 or more Free Games symbols anywhere on the reels trigger the Crown Feature bonus. 3 symbols award 7 free spins, 4 award 10 free spins, and 5 award 15 free games.

Isabella

Looking more like a Kardashian than the historical depiction of Isabella, this symbol pays 400 credits for 5 symbols, 150 for 4, and 30 for 3.

Ferdinand

Dressed in a military uniform, Ferdinand offers 400 credits for 5 symbols, 100 for 4, and 25 for 3.

Christopher Columbus

Standing behind the wheel of his famous ship, Santa Maria, Columbus pays 250 credits for 5 symbols, 75 for 4, and 20 for 3.

Inventor

The old inventor offers 250 credits for 5 symbols, 50 for 4, and 15 for 3.

Isabella's Crown

This elaborate, jewel encrusted crown pays 150 credits for 5 symbols, 50 for 4, and 15 for 3.

Isabella's Tiara

The tiara delivers 100 credits for 40 symbols, 40 for 4, and 10 for 3.

Spanish Pendant

The pendant pays 75 credits for 5 symbols, 30 for 4, and 10 for 3.

A

This letter pays 50 credits for 5 symbols, 15 for 4, and 5 for 3.

K, Q

These letters deliver 40 credits for 5 symbols, 10 for 4, and 5 for 3.
Symbol Graphics
Queen Isabella features high quality graphics, with great detail seen in the backgrounds of the character symbols.
You can see ships and the sea behind Columbus, woods behind Ferdinand, astrology drawings behind the inventor, and a purple curtain behind Isabella.
The crown, tiara, and pendant also look good, with metal and jewels gleaming when these symbols land on the reels.
Queen Isabella Slot Bonus Features
Queen Isabella isn't loaded with bonus features, but you can look forward to stacked symbols and free games. The free spins are noteworthy because they offer a unique Crown Feature that canincrease the size of your bonus haul.
Here's a closer look at what you can expect from each feature.
Free Spins and Crown Multiplier
When free spins are triggered, you'll hear a royal sound effect before you're taken to a new screen. You'll either trigger 7 free spins with 3 symbols, 10 spins with 4 symbols, or 15 spins with 5symbols.
The bonus screen doesn't differ much from the main game, but it does have different gold trim around the reels and a tiled palace floor background.
You'll also hear a fast paced Spanish tune that gives these free games an upbeat feel.
The unique twist to this bonus is the Crown Feature, which sees letters from the word crown land on the reels.
The goal is to get all 5 letters anywhere on the reels. When you do this, you choose one of the five letters to earn a bonus win multiplier ranging from 2x to 10x.
We're always big fans of when slot machines have you spell letters for prizes, and the Crown Feature makes these free spins unique from most other slot bonuses.
One more perk to these free spins is that you can form wins from the leftmost and the rightmost reel. The main game only allows you to form payouts beginning with the leftmost reel.
Stacked Symbols
As is common with High 5 slots, any symbol can appear stacked on the reels.
In comparison to other High 5 games, Queen Isabella doesn't give you stacked symbols as often. And many of the stacks that you do get will be in the middle and right side of the reels, makingthem less likely to help.
Even still, the stacked symbols in Queen Isabella give you something extra to look forward to in the main game and bonus.
Betting Options
You can use 1, 10, 20, 30, or 40 pay lines, and you can adjust your coin denomination from $0.01 to $10.00. This makes for a minimum bet of $0.01 and a max wager of $400.00 per spin.
Once you select your betting preferences, you can use auto play to keep the reels spinning automatically for between 5 and 25 spins.
Other Options
Common to many High 5 slots, you can use the Replay option to re watch previous spins. This is nice for times when you get a big win in the main game or bonus and want to replay it.
Other options include the ability to turn sound on/off with a speaker icon, and look at the pay table by clicking the question mark.
Win Frequency
The win frequency in Queen Isabella is average for a 40 pay line slot.
As mentioned in the features section, the stacked symbols don't help tremendously because they usually appear in the middle / right side.
But one thing that we're really impressed with is how frequently the bonus is triggered.
We lost track of how many times we triggered free games during our session. But it's safe to say that if you're using all 40 pay lines, you'll get the bonus 3 5 times for every 100 spins.
This is in stark contrast to some of High 5's other games, where you may go 100 to 200 spins without getting a bonus.
Return to Player RTP
Queen Isabella's RTP is 94.9%, which falls in line with many other High 5 slot machines.
This RTP is below average when compared to the online slots industry. When combined with the average win frequency, you won't feel like you're winning much during the main game.
The one saving grace is how often you trigger free spins, which gives you plenty of bonus credits to sustain your bankroll.
Game Rules
Queen Isabella has a couple of discrepancies in its rules thanks to the unique free spins. You can see these discrepancies below along with other notable rules:
Wins are only paid on active pay lines
Wins must form in adjacent reels, beginning with the leftmost reel. The exception to this is during the bonus, where payouts can form starting with the leftmost reel going right, or therightmost reel moving left.
The wild symbol substitutes for all other symbols to form wins. The exception is during free spins, when the wild symbol can't take the place of crown letters.
If two or more wins occur in the same pay line, only the highest paying win is awarded.
Comparison to Other History Themed Slot Machines
Considering that most people aren't history buffs, historical themed slot machines aren't widely available. But Amatic has made a couple of notable historical slots, including Admiral Nelson andCasanova.
Let's look at how Queen Isabella compares to these two online slots.
Admiral Nelson
This 5 reel, 10 pay line slot machine is based on Admiral Horatio Nelson, whose leadership was instrumental in helping Britain during the Napoleonic Wars.
Admiral Nelson slot represents this theme well with an authentic ship background. Our only complaint is that the game takes place at night, which makes it hard to see detail in the ship.
One nice thing about this game is that it features several animations, including a cannon firing, Nelson ordering cannons to fire, Nelson dancing with a woman, and a ship sailing.
The music during winning payouts is good, offering a mix between military drums and naval warfare. But we don't like the tune that plays after every win because it sounds like change clangingtogether.
As for special features, Admiral Nelson offers free spins and a Gamble feature, which lets you gamble winning payouts.
Overall, this slot doesn't measure up to Queen Isabella in terms of graphics or bonuses. But Admiral Nelson offers more exciting sound effects and animations.
Casanova
This 5 reel, 10 pay line game revolves around Casanova, an Italian adventurer and legendary lover from the eighteenth century.
Casanova slot offers a plain maroon background, which gives it a similar feel to Queen Isabella. The symbol graphics aren't as good as Isabella's, but they're better than the average slots game.
Symbols include Casanova, his various love interests, a gondola, wine, fan, rose, Venice at night, and Cupid.
The music features various romantic sounds that fit the theme, but Casanova includes the same annoying change clanging sound as Admiral Nelson.
Features include basic free spins along with a Gamble option.
Casanova is a better match for Admiral Nelson than Queen Isabella, which has superior features and graphics.
Conclusion
We can't say that Queen Isabella is a historical tale brought to life, but this game does stay true to the theme while still offering perks that slots players enjoy.
The best aspects to Queen Isabella include the unique and oft triggered free spins as well as the detailed graphics.
Again, we can't believe how often the bonus is triggered in this slot. And these aren't just any free spins because they pay from the left or rightmost reel and offer the Crown Feature.
Regarding the latter, spelling out the word crown for a multiplier adds a lot of excitement to the bonus when you're down to your final spin and need 1 to 2 more letters.
We also like that stacked symbols are included in this game, although they don't help as much as we'd like.
Downsides to Queen Isabella include below average RTP and a lame atmosphere. As for the atmosphere, neither the main game nor free spins offer anything exciting to look at while you play.
For these reasons, we don't see Queen Isabella becoming your favorite slot of all time. But we still recommend trying it for an hour or so due to the interesting free spins and strong graphics.
September
Casino of the Month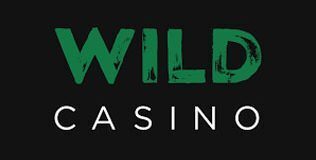 Welcome Bonus
250% up to $5,000