Doctor Love Slot Machine
Everyone needs a little romance in their life, and this 20-payline game from NextGen offers a decent alternative until the right person comes along. The Doctor Love slot machines are all aboutromance and healing, although not always the kind that Marvin Gaye sang about.
In recent years, online slots have gotten bigger, brighter, and louder. Players can often become overwhelmed by all the choices, and I've heard of a few elderly players who were almost put into acoma when confronted with the complexity of a 100-payline game.
You'll be happy to know, however, that this selection is just the opposite. It's designed like an old school slot machine, although the 20 paylines still offer bigger payouts than the days of theone-armed bandits. The graphics are amusing but unobtrusive, and the one bonus round gets right to the point instead of beating the player over the head with multiple gameplay options.
In this article, we'll be taking an in-depth look at the Doctor Love slot machine from the fine folks at NextGen. The paytable is discussed in detail, so you'll be familiar with all the cashprizes and symbols before your gaming session begins. We'll also look at the bonus round, as well as detailing special items such as the potentially lucrative gamble feature. If you have even theslightest interest in this title, I urge you to read the following text before playing.
Doctor Love Paytable
The following section details the symbols and payouts available on the main game of the Dr. Love slot from NextGen. Whether you've just discovered the game or played it numerous times, I betyou'll learn something new.
Please keep in mind that winnings are expressed in credits and not a dollar amount. When a winning payline turns up, the amount wagered on the line is multiplied by the number of credits todetermine the actual payout. For example, a 200-credit win on a $1 wager would result in the player receiving $200.
Doctor Love

Most physicians are only able to mend the mind or body, but Doctor Love specializes in romantic maladies. Sure, he can still prescribe some antibiotics to help you battle the flu, but hismain area of interest involves problems of the heart. If you're feeling alone and passionless, just go see the good doctor and get a double dose of sensual healing. The most important symbolin the game, the doctor is wild and substitutes for all game icons except the love meter. When it's part of a winning combination, it pays one of the following amounts: two credits for onesymbol, 10 credits for two matches, 200 for three, 1000 for four, and 5000 for five.

Love Meter

If you need to measure the amount of passion in a room or patient, there's no better way than with a love meter (patent pending). This whimsical symbol acts as the game's scatter, and gettingthree or more on the reels triggers the free spins feature. It also offers payouts when it makes up a winning combination, and the options include the following: two credits for two matches,four for three, 15 for four, and 100 for five. According to the rules of the game, scatter wins are added to payline wins and multiplied by the total amount staked. While all other winningsymbols must pay left to right, the love meter pays regardless of the location of the icons.

Nurse

Every doctor needs a sexy nurse to assist him, and Dr. Love is no exception. While she's not given a name in the game, I like to imagine that this red-haired babe is named Nurse Goodbody.Yes, it's a bit juvenile, so you're more than welcome to come up with your own designation for the woman. Whatever you call her, she offers the following amounts when part of a winningcombination: five credits for two matches, 60 for three, 500 for four, and 1500 for five.

Patient

The poor guy on this symbol is all messed up. Not only does he have an obvious head wound, but he also appears to be running a temperature. Fortunately, Dr. Love should be able to pump himfull of drugs and have him on his feet in no time (let's hope he's got insurance). When this unlucky fellow makes up a winning combo, the following payouts are available to the player: fourcredits for two matches, 50 for three, 250 for four, and 750 for five.

Teddy Bear & Ambulance

When you need to make an emergency visit to the hospital, the ambulance is the safest way to get there. Not only can it speed down the highway like a bat out of hell, but these vehicles arealso staffed by medical technicians who can provide life-saving treatment on the way. For those lucky enough to reach the ER alive, there's always the hope that a kindly visitor might show uplater with a present. I've never seen anyone receive an actual teddy bear at the hospital, but it seems to be one of those things that's sometimes depicted in films. These icons pay thefollowing when part of a winning combination: 20 credits for three matches, 100 for four, and 400 for five.

Flowers & Stopwatch

At some point in the past, I suppose nurses walked the halls of hospitals with stopwatches hanging from their name tags. I've never heard of or seen this practice, but that's clearly what thesymbol seems to be going for. The other icon involves the act of bringing flowers to a patient, which isn't nearly as obscure as the whole stopwatch thing. While there's nothing excitingabout the appearance of these icons, they do offer payouts when part of a winning combination. These amounts include: 15 credits for three matches, 75 for four, and 200 for five.

Chart & Crutches

These symbols are mainstays of any hospital setting. Almost all movies feature a patient's chart at the end of their hospital bed, which is always within easy reach of the attending physician(or hired killer, depending on the genre of the film). Crutches, meanwhile, are vital for keeping those with leg injuries upright. When either of these icons makes up a winning combo, thepayouts include the following: 10 credits for three matches, 50 for four, and 150 for five.

Stethoscope & Cup

When Dr. Love needs to listen for a broken heart, he always has his trusty stethoscope handy. Invented in France in 1816, it's become one of the items most associated with physicians. Theother icon at this level is a cup, although it might be a trash basket or a container filled with water. The symbol is actually kind of vague, so you can imagine it as a number of differentitems that all have relatively the same shape. When one of these symbols makes up a winning payline, the following prizes are available: five credits for three matches, 20 for four, and 100for five.
Doctor Love Special Features
The base game on the Doctor Love slot provides a number of winning combinations for the player. The action doesn't stop there, however, as the game also has a bonus round where winnings can shootthrough the roof.

Free Games Feature
When three to five love meter symbols appear on the reels, the free games feature is activated. When three of these symbols appear, the player receives 10 free spins. Fifteen are awardedfor four love meters, and getting five results in the maximum of 20 free games. The bonus phase then immediately begins with no fanfare, and all payouts are tripled. This bonus can bere-triggered, and all complimentary spins are played at the lines and bet of the trigger game.
Gamble Feature
Some versions of the Doctor Love slot machine also offer a special gamble feature. Here's how it works:
Once the player wins, they may gamble the amount they just obtained by predicting the color or suit of a face-down poker card.
If they correctly choose the color, then the win amount is immediately doubled.
If they correctly choose the suit, then the win amount is immediately quadrupled.
If they make an incorrect prediction, then any wagered winnings are lost.
Winnings may be gambled up to five consecutive times, which can substantially increase the size of a payout.
This feature does not allow jackpot wins to be gambled.
Control Panel Options
Below the reels, you'll find a number of options that allow you to customize the game. In this section, we'll provide a look at each of these choices.
Sound

By clicking this icon, the sound can be toggled off or on.

Info

This section includes the paytable, line configurations, and details about the free spins mode. In order to save you time, all of this info has been covered in this article (with theexception of the payline layouts).

Autoplay

The player can set the game to automatically resolve a certain number of spins. Options include 5, 10, 15, 20, 25, 50, and 100. These auto spins can be cancelled at any time.

Paylines

The number of active lines is displayed in this field.

Lines Up

Increase the number of active lines, with 20 being the highest.

Lines Down

Decreases the number of active lines. The lowest possible selection is one.

Max Lines

This button makes all 20 paylines active.

Max Bet

Clicking this button risks the maximum possible amount.

Bet

The current bet per line is displayed in this field.

Bet Up

The player can raise the wager per payline up to $2.

Bet Down

The player can lower the wager per payline down to $0.01.

Gamble

Covered in the previous section, this button allows players to risk their recent winnings for a chance at an even larger payout.

Spin

Clicking this virtual button sets the reels into motion.

Balance

Displays the amount of money the player has in their casino account.

Total Bet

The total amount being wagered on the next spin.

Win

If the player gets a win, the amount of the prize is displayed in this field.
The KISS Connection
On the surface, this slot machine doesn't appear to have any connection to the American band known as Kiss. If you look a little closer, though, the makeup-wearing rockers may haveunintentionally provided the inspiration for the game.
In 1976, Kiss released their fifth studio album, Rock and Roll Over. The second single to hit the airwaves was titled "Calling Dr. Love," and I believe the slot was inspired and/or basedon this Kiss concert favorite. Just take a look at some of the lyrics:
"So if you please, get on your knees
There are no bills, there are no fees
Baby, I know what your problem is
The first step of the cure is a kiss"
While that first line might have seemed a bit raunchy in 1976, I like to think that modern audiences are much harder to shock. I'm also happy to learn that Dr. Love doesn't seem obsessed withcharging for his services, which probably means he migrated down from Canada. Then again, the entire game may be set at a Toronto hospital for all I know.
It's interesting to note that Gene Simmons (he of the abnormally long tongue) sang lead vocals on the song and recorded them while staying at a Holiday Inn in Evansville, Indiana (back whenHoliday Inn was the hotel of choice for wild rock acts). His inspiration for the song was none other than a Three Stooges episode in which a hospital intercom announces, "Calling Doctor Howard,Doctor Fine, Doctor Howard."
The song became the band's fourth single to reach the top 20 in the United States. While not their most remembered tune, it's been covered by multiple bands and was even featured prominently ina 2009 commercial for cherry-flavored Dr. Pepper (which Simmons also starred in). Now, thanks to this game, the legend of Doctor Love lives on via the Internet.
Conclusion
The Doctor Love slot machines from NextGen aren't groundbreaking in any way, but they do offer players decent payouts with a more simplistic design. Since I've heard people grumbling for yearsabout the growing complexity of virtual games, I'm betting that a sizable number of players are going to welcome titles such as this with open arms. If you prefer payouts over presentation, thenit may be worth your time to give it a try.
September
Casino of the Month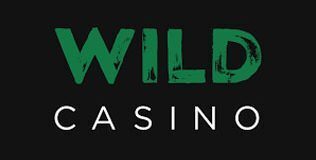 Welcome Bonus
250% up to $5,000