Alice and the Mad Tea Party Slot Machine
Over 150 years after Charles Lutwidge Dodgson wrote Alice's Adventures in Wonderland, the novel continues to have reverberations in popular culture today. WMS' Alice and the Mad Tea Party slotsis just another thing that's been inspired by the story.
As you may know, Alice's Adventures in Wonderland tells the tale of Alice falling into a rabbit hole and journeying through a world full of peculiar characters. This particular game focuses onthe tea party scene, where Alice meets the Mad Hatter and March Hare.
Given that this game focuses on a specific niche, we immediately like how Alice and the Mad Tea Party isn't just another broad overview of the story. But is there more to like about this 5 reel,30 pay line slot than just its focused theme?
Find out as we cover Alice and the Mad Tea Party's gameplay, symbols, bonus features, and offer comparisons to a few similar games.
Overview
The tea party is one of the most famous scenes from Alice's Adventures in Wonderland. But there are always nuances in the scene depending upon the specific movie.
The most recent depiction comes from the 2010 hit film Alice in Wonderland, starring Mia Wasikowska and Johnny Depp. This scene shows the Mad Hatter and March Hare having tea in a murky, swamplike setting.
Disney's 1951 version of the same titled movie offers a much different depiction, with Alice stumbling onto a lighthearted party that features dancing teapots and the Mad Hatter spilling teaeverywhere. WMS's Alice and the Mad Tea Party closely resemble this version.
You see Alice sitting on top of the reels with a beam of sunlight shining down upon her. You'll also see oversized plants growing to the left and right of the reels along with trees decoratingthe top of the screen.
The reels are more compact than most slots games to make room for all of the scenery. But the 3×5 grid isn't so small that you can't distinguish the symbols.
Every time that you spin the reels, an angelic sound plays before launching into xylophone music at the end. The sound effects perfectly match the scene surrounding the reels.
Alice and the Mad Tea Party Pay Table and Graphics
Below you can see the different symbols in this game along with their payouts:
Alice Icon

The Alice icon and Alice character symbols both offer the highest regular payout at 500 credits for 5 symbols. But the icon offers better payouts in the lower ranges, giving you 200 creditsfor 4 symbols, 50 credits for 3, and 2 credits for 2.

Alice Character

Aside from paying 500 credits for 5 symbols, Alice pays 150 credits for 4 symbols, and 30 credits for 3 symbols. True to the title, Alice is holding a tea cup in her hand with a checkeredbackground behind her.

Mad Hatter

The Mad Hatter pays 300 credits for 5 symbols, 100 credits for 4, and 25 credits for 3. You won't mistake this Hatter for Johnny Depp because the detail isn't there. But he certainly looksmad enough with a crazy smile, and the trademark top hat with a playing card in it.

March Hare

The March Hare gives you 200 credits for 5 symbols, 50 credits for 4, and 15 credits for 3. The Hare wears a jester outfit minus the hat and is blowing a trumpet.

Drink Me Potion

Famous for making Alice shrink in size, the Drink Me Potion pays 150 credits for 5 symbols, 50 credits for 4, and 15 for 3.

Eat Me Cake

The Eat Me Cake makes Alice grow to gigantic proportions in the story. In this slot, the cake makes your payouts grow by 150 credits for 5 symbols, 30 credits for 4, and 10 credits for 3.

Tea Set

The tea set gives you 150 credits for 5 symbols, 30 for 4, and 10 for 3.

Club, Diamond, Heart, Spade

These symbols are ubiquitous and offer the same payouts. 5 symbols earn you 75 credits, 4 give you 25 credits and 3 give you 5 credits.
As for the graphics, Alice and the Mat Tea Party looks like a low quality Disney movie.
This isn't to say that the graphics make this game unplayable because we think that the scenery and symbols combine for a decent visual display. But don't expect to fall in love with this slotbased on the graphics alone.
The scenery looks the best from a visual perspective, while Alice and the symbols are grainy and lower quality.
Alice and the Mad Tea Party Bonus Features
The best aspect to Alice and the Mad Tea Party is how many different bonus features you can unlock. Below is a closer look at each bonus:
Mad Tea Party Free Spins
You unlock the Mad Tea Party free spins whenever you get 3 or more Feature icons anywhere on the reels. When this happens, a blue curtain drops down over the screen, and then raises to reveal asecond screen.
The background of this second screen is the tea party table, complete with sugar cubes, silverware, and a cookie that shows how many free spins you have remaining.
At the beginning of the bonus, you're asked to pick a teapot at the top of the screen. Once you choose a teapot, you'll either be given a multiplier, re spin or wild icon for that spin. You alsoget to see the prizes contained in the other teapots after making your selection.
Super Mad Re Spins
If you get three Alice icons vertically in a reel, you'll unlock Super Mad Re Spins. These also see you select a teapot to reveal your prize, which could be a multiplier, another re spin or theEnd icon.
You can really rack up big payouts with Super Mad Re Spins due to all of the multipliers and re spins available. We earned seven re spins in a row and ended up with 380 credits by the time we gotthe End symbol.
The Super Mad Re spins and Mad Tea Party free spins are definitely the most detailed bonus feature in this game. The rest which we're going to cover below are much shorter and occur randomly.
Alice Expanded Wilds
Alice appears above the reels in a room with a checkered floor. She uses the Drink Me Potion, then changes one or more of the 5 reels into expanding wilds. All of the times that we got thisfeature, Alice changed 2 3 reels wild.
Caterpillar Multiplier
The Caterpillar walks onto the reels and begins puffing smoke. Each time that the caterpillar puffs smoke, it increases your multiplier 1x and boosts your win. We got multipliers of 2x, 4x, and14x when this feature came up.
Cheshire Cat Wilds
The Cheshire Cat lays on the reels and changes between 1 and 10 symbols wild. These extra wild symbols can turn your losing spins into winning payouts, or give you larger payouts on your currentwins.
Queen of Hearts Pick'em
The scene above the reels turns into a royal garden, and the Queen of Hearts trots out. Four of her playing card guards also walk onto the top of the reels, and she instructs you to pick one ofthe cards.
The guard that you choose turns around to reveal which symbol will become wild. These new wild symbols can turn your losing combinations into winners or make winning pay lines even larger.
Betting Options
You must play all 30 pay lines in this game, but you can change your coin denomination from $0.01 to $2.00. When you change the coin size, you'll notice that the amount goes up by one cent eachtime.
You may find this to be a good thing because it gives you a greater degree of control over your bets.
But we found this annoying because you either have to keep pressing the button over and over, or click and hold it for several seconds. We prefer games that have space in between coindenominations, i.e. $0.01, $0.05, $0.25, because it makes selecting your betting preferences faster.
You also have the option to auto spin the reels as long as you want. This setup differs from most slots because you're usually only allowed to pick a range of spins, i.e. 5 100. When you want tostop auto spin, click the button again and the reels will quit spinning.
Alice and the Mat Tea Party's return to player is 96.03%, which is above average for an online slot.
In our experience, the volatility in this game is medium.
You'll get plenty of multipliers and re spins that increase the volatility, but you'll still grab a lot of small wins along the way.
Comparison to Other Alice in Wonderland Slots
As we discussed in the intro, Alice's Adventures in Wonderland have spawned plenty of other slots. Below you can see how WMS' tea party game compares to two other popular slots based on thisstory: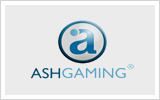 Ash Gaming
The first thing that sticks out about this game is the music, which plays the entire time. It sounds like a mixture of nature, horror and adventure, which doesn't fit the genre and makes thegame feel awkward.
If you can get past this, Adventures in Wonderland has a large number of bonus features just like Alice and the Mat Tea Party.
Alice is the wild symbol, and she also delivers the highest payout at 10,000 coins when appearing five times in a pay line.
The Mad Hatter is one of the scatter symbols, and he triggers the Tea Party Bonus. This bonus round sees you serve tea to guests and earn larger prizes as they drink more tea.
The rabbit hole is another scatter, and this triggers the Rabbit Hole Bonus. Alice falls down the rabbit hole in this round and continues collecting prizes until she lands.
The March Hare triggers the Pocket Watch Bonus when he lands on the reels 3 or more times. The pocket watch spins, and you get the number of free spins that it lands on.
As for the graphics in Adventures in Wonderland, they are slightly better than what Alice and the Mad Tea Party offer. But we wouldn't recommend this game based on graphics alone.
The main reason to play Adventures in Wonderland is for the multiple bonus features. You might also appreciate the different look here more than Alice and the Mad Tea Party, although this is amatter of personal preference.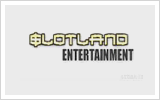 Slotland Ent.
If you like quirky games, Slotland Entertainment's Alice in Wonderland game has the best graphics out of this bunch. Some of the characters look like china dolls, but the background offers 3Dgraphics that are exactly what you'd expect from this story.
This 5 reel, 30 pay line slot has all the main characters from the game, including Alice, the Cheshire Cat, Mad Hatter, and Queen of Hearts.
You can also expect a few special features, including free spins, the Tweedles expanding wild, and the Mad Hatter random wild.
The only downside to Alice in Wonderland slots is that it doesn't have as many bonuses as the previously discussed games. But you'll find that the graphics make up for this shortcoming.
Conclusion
Alice and the Mad Tea Party does a good job of sticking to the original tea party scene with its symbols and bonus rounds. And while this isn't our favorite slot from a visual perspective, thegraphics do a good job of creating the story's atmosphere.
But where Alice and the Mad Tea Party really shine is through its multiple bonus features, beginning with the Mad Tea Party free spins.
We like how the setting changes from the serene grove to the party table during these free spins. Having you choose teapots to reveal multipliers and re spins is another nice effect of thisbonus.
A couple more features that we enjoy include the Alice expanded wilds and Queen of Hearts pick'em. The reason why we like these random features is because of the scenes above the reels when theyhappen.
The nice thing is that you can look forward to random bonus features often while playing.
This spices up the action and makes Alice and the Mad Tea Party more entertaining than the vast majority of online slots.

Sign up Bonus
250% Up To $5,000
READ REVIEW
Visit Site
X