Admiral Nelson Slot Machines
Produced by Amatic, Admiral Nelson is a 5 reel, 10 pay line slot machine that was developed for land based casinos and later formatted for online play.
This game is based on the distinguished Admiral Horatio Nelson of the British Royal Navy. In the late 1700s and early 1800s, Nelson gained fame for his use of unconventional, yet brilliantmilitary tactics.
His leadership and strategies were crucial in defeating the French in the Napoleon Wars. Nelson achieved Britain's greatest naval victory during this war, defeating a Franco Spanish fleet at theBattle of Trafalgar in 1805.
Unfortunately, Nelson was fatally shot aboard his ship, the HMS Victory, by a French sharpshooter during this battle. The hero's body was brought back to England, where a large funeral wasdedicated to one of the country's greatest military tacticians.
Admiral Nelson is still honored for his bravery and accomplishments in modern times. But does Ainsworth's slot machine also honor him?
Find out as we cover this game's atmosphere, music, animations, graphics, bonuses, and betting options. We'll also compare Admiral Nelson to a similar slot called Captain Nemo.
Admiral Nelson Slot Machines Overview
Atmosphere / Background
Admiral Nelson's background is a nighttime scene aboard the HMS Victory, with the ship deck at the bottom of the reels, and bells and ropes at the top.
The big problem with the background is that it uses dark blue shades, making it hard to see the ship's detail. Amatic could've created a better atmosphere by having this game take place duringthe daytime.
It doesn't help matters that the reels are a solid navy blue color, which further fails to enhance this game's visual aspect.
Music and Sound Effects
The main game doesn't feature any music, but you'll hear sound effects during winning pay lines. They include a ship bell, a royal sound during various payouts, cannon fire, and Admiral Nelsonyelling to fire the cannons.
You'll also hear an odd jingle that sounds like a mixture of clanging change and a xylophone. The beat doesn't make sense for the game, and it gets annoying to hear this after every single win.
You must hit Collect or Gamble before this obnoxious tune shuts off.
If you choose Gamble, you'll hear another annoying sound as the back of a playing card switches between red and blue colors. The card changing between red and blue is completely unnecessary andanother irritating quirk to this game.
Animations
This game offers several animations, including Admiral Nelson dancing with a blonde woman, the cannon firing, the Admiral Nelson wild flipping over, a pendant flashing, and Nelson giving theorder to fire.
One strange thing is that the symbols, which are realistic animations, turn into Disney like cartoons when payouts are triggered.
Here are a couple examples: Nelson and the woman dancing looks like a scene from Beauty and the Beast, and Nelson turns into a different cartoon animation when telling his crew to fire.
Unlike the tune that plays after winning payouts, these cartoon animations don't take anything away from the game. It's just odd how they appear when compared to the symbols' style of animation.
Admiral Nelson Pay Table and Graphics
We had some difficulty finding the pay table, which is almost always a non issue in other slot machines. You need to click the thin black bar at the top to bring down the pay table.
Once you do, you'll see that Admiral Nelson offers the following symbols and payouts:

Admiral Nelson Wild
Admiral Nelson substitutes for all other symbols to form winning combinations, except the cannon scatter and ship bonus symbols. Every Nelson symbol that you land in a winning payoutdelivers a 2x multiplier. Nelson also pays the most, offering 5,000 credits for 5 symbols, 1,000 for 4 symbols, 100 for 3, and 10 for 2.

Cannon Scatter
Admiral Nelson substitutes for all other symbols to form winning combinations, except the cannon scatter and ship bonus symbols. Every Nelson symbol that you land in a winning payoutdelivers a 2x multiplier. Nelson also pays the most, offering 5,000 credits for 5 symbols, 1,000 for 4 symbols, 100 for 3, and 10 for 2.

Ship HMS Victory
If the ship lands 3 or more times anywhere on the reels, you'll trigger 10 free spins.

Blonde Woman
We did an online search for Admiral Nelson's wife, Frances, and found that she was a brunette. We're not sure who this blond haired woman is that Nelson dances with, but she offers 1,000credits for 5 symbols, 200 for 4 symbols, 50 for 3, and 5 for 2.

Anchor
Inscribed with the initials HN for Horatio Nelson, the anchor pays 500 credits for 5 symbols, 100 for 4 symbols, 25 for 3, and 5 for 2.

Pendant
The pendant pays 250 credits for 5 symbols, 75 for 4 symbols, 15 for 3, and 5 for 2.

A, K, Q
These three letters can combine to form winning payouts. They offer 150 credits for 5 symbols, 40 for 4, and 10 for 3.

J
The J pays 100 credits for 5 symbols, 20 for 4, and 5 for 3.
Symbol Graphics
The symbol graphics range from great to below average. Admiral Nelson and the blonde woman are both quality life like illustrations, while the ship and cannon look decent.
The letters are okay, and they're styled to look rustic, like they come from the early 1800s. The anchor and pendant are below average quality and don't match what we see in the other mainsymbols.
Admiral Nelson Slot Bonus Features
The free spins that you trigger by getting 3 or more ships anywhere on the reels are the only bonus in this game. These work just like free games in any other slot, but there are a couple ofthings worth pointing out.
First, the ships also serve as a wild symbol during free games, substituting for everything except Admiral Nelson and the cannon. Second, you can retrigger free games by getting 3 or more shipsduring the bonus.
Besides free games, the only other bonus feature that you'll get in this game is the aforementioned Admiral Nelson multiplier. Every time that Nelson appears in a winning combination, he offers a2x multiplier, which makes for big payouts when he appears 2 to 4 times in a pay line with another symbol.
Gamble Feature
If you click the Gamble button at the bottom of the screen, you'll automatically enter the Gamble round after every winning payout. If at any time you want to stop, click the Gamble buttonagain so that it stops putting your winnings on the line.
The Gamble feature gives you the option to double your payout(s) by choosing whether a card's color will be red or black, or quadruple your winnings by picking whether the suit will be a club,diamond, heart, or spade.
You can continue gambling until you've won eight straight times, at which point you're forced to exit this feature.
As mentioned before, the sound of the card back flipping over and over is annoying and may deter you from using this feature much.
Betting Options
The 10 pay lines are fixed, but you can change your line bet from $0.01 to $5.00. This makes for a minimum bet of $0.10 and a max wager of $5.00 per spin.
Once you've selected your betting preferences, you can click Auto Start to keep the reels spinning automatically. When you want to stop or take back control of your spins, just click the AutoStart button again.
Other Options
One interesting option is that you can choose what language the game's words are presented in.
To change this, click the top bar and a circular flag will drop down. The default language is English, but you can change this to German, Greek, Hungarian, Russian, Spanish, or Turkish.
Win Frequency
The win frequency is high in Admiral Nelson, especially given the fact that you can only use 10 pay lines per spin. This game only has one bonus and the Admiral Nelson multipliers are small,which are prime reasons why you win so often.
During our session, we picked up wins on over half of our spins. This bodes well for any player who's dealing with a limited bankroll.
Return to Player RTP
Depending upon the casino, Admiral Nelson's RTP ranges from 95% to 97%. The lower end of this is average for an online slot, while 97% is an outstanding RTP.
Even at the low range, Admiral Nelson is a very bankroll friendly game due to its high win frequency.
Comparison to Captain Nemo
Admiral Nelson has a combination theme that includes a historical figure, a ship, the sea, and war. This game could compare to a lot of slot machines, but we narrowed the focus to Amaya's CaptainNemo.
Based on the fictional character in Jules Verne's books The Mysterious Island and Twenty Thousand Leagues Under the Sea, Captain Nemo takes you on an underwater adventure in the Nautilussubmarine.
This 5 reel, 20 pay line online slot does a better job than Admiral Nelson at creating the atmosphere through music and background graphics. You see a diver exploring underwater depths thatfeature sea creatures and sunken ships.
It's no surprise that the symbol graphics look better in this game, considering that it was made after Admiral Nelson. But even for a newer slot, Captain Nemo stands out from a visualperspective.
The best aspect of Captain Nemo is the bonus round, which is triggered by landing 3 or more symbols anywhere on the reels. This takes you into the Nautilus, where you choose points on a sonarscreen.
The goal is to select as many credits, multipliers, and jackpot tokens as possible without revealing mines. The bonus continues until you either get 3 jackpot tokens or 3 mines, with the latterending the round.
The tokens trigger the Jackpot Round, where you're shown a 3 level concentric wheel. You want to get arrows on the outer and middle sections so that you're able to spin the inner section for theprogressive jackpot.
The only problem is that, in contrast to Admiral Nelson's free spins, Captain Nemo's bonus comes up so infrequently that you'll get frustrated trying to unlock it. But if you can get past this,you're going to enjoy Captain Nemo whether you know anything about the book or not.
Conclusion
Admiral Horatio Nelson is a British hero who's still celebrated today for his naval victories. We wouldn't quite say that the Admiral Nelson slot machine lives up to his legacy, but it's analright game by industry standards.
One thing that we like about this slot is how there are several animations, with our favorites being the cannon firing and Nelson ordering the cannons to be fired. It's also nice how realisticthe Admiral Nelson symbol looks, giving you an accurate presentation of him.
Another thing to appreciate about this game is how high the win frequency is, and that RTP can go up to 97%. When you combine these two aspects, you'll feel like a winner every time you play.
But Admiral Nelson also has its downsides, beginning with the background. We can't figure out why Amatic created a nighttime scene with dark blue hues when they could've instead made the gametake place during the day.
You'll also notice a few annoying quirks about Admiral Nelson, like how the sound during the Gamble feature is excruciating, the pay table is hard to find, and music following payouts gets oldquickly.
These aren't deal breakers, especially if you like sea / ship slots or have an interest in Admiral Nelson. But you won't find yourself wanting to spend too much time with this game.
September
Casino of the Month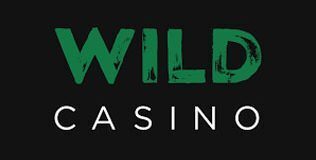 Welcome Bonus
250% up to $5,000