Vermont Gambling Laws
Vermont Gambling Law Overview
Casino Gambling: Not Legal
Tribal Gambling: Legal under federal law

(No federally recognized Native American tribes in Vermont)

Poker: Not Legal
Horse Racing Betting: Legal

(Not active, last live track closed in 1991)

Dog Racing Betting: Not Legal
Lottery: Legal

(State-Owned)

Daily Fantasy Sports: Pending

(Attorney General opinion states DFS is not legal under state law; state Senate passed DFS legislation in 2016, which is still awaiting House approval. Major DFS sites are serving Vermonters today, suggesting regulation is expected)

Charitable Gaming: Legal

(only in approved formats)

Social Gambling: Not Legal
Online Gambling: Not Specified

(Players can wager on unregulated sites without fear of penalty)
The information in the box below provides a comprehensive overview of Vermont's tangled web of gambling laws.
Only one state in America, Wyoming, has a smaller population than Vermont, but the 625,000 or so who call the Green Mountain State home take great pride in their history. As the first state to enter the union after the original 13 colonies, Vermont was previously a sovereign nation of its own, one which became the first to partially outlaw slavery in 1777.
That history of independence shines through even today, and while regional neighbors in New England continue to enter the casino gambling industry full-force, Vermont sits steadfastly on the sidelines.
Joining outliers like Utah, Hawaii, and Alaska as states with precisely no casinos to speak of, Vermont is a decidedly unfriendly locale when it comes to gambling. Aside from a few state-managed lotteries held way back in the late 18th century, Vermont positioned itself as a gambling-free zone all the way until 1959.
A brief experiment with regulated horse racing followed, but when demand for that industry dried up in line with nationwide trends, Vermonters were content to let the ponies fade away into obscurity.
The Vermont Lottery followed in 1978, and while it remains a thriving operation to this day, the "numbers" are really the only game in town.
Attempts to regulate casino gambling and poker have been few and far between in the preceding decades, even as nearby states like New York, Massachusetts, and Pennsylvania have all taken the plunge.
And as for the online gambling arena, Vermont is about as behind the times as one might expect. Even lottery tickets are forbidden to be sold over the internet, and while some progress has been made on the daily fantasy sports (DFS) front, that game still falls within a legal "grey zone" at the moment.
Vermont's laws against gambling are open-ended and quite strict, imposing fines and even imprisonment on anybody "who plays at cards, dice, tables or other game for money or other valuable in a common gaming or gambling house" (section 2133 of the Vermont Statutes).
That legal language doesn't leave much wiggle room for so-called "social gambling," which covers everything from a friendly wager on Monday Night Football to a weekly poker night with pals. Thankfully, authorities in Vermont don't seem to be intent on punishing ordinary people for placing small bets or playing card games for cash – but a few instances of legal intervention are on the record.
Simply put, people in Vermont really have one game in town, and that's the state lottery program. For those who prefer better odds, or games of skill, the only option is to hit the road and visit larger states where the casino industry thrives.
Fortunately, the Rivers Casino in Schenectady, New York is just a three-hour straight shot south on US-7, so Vermonters aren't entirely left out in the cold when it comes to casino destinations.
Vermont Gambling Stats & Key Info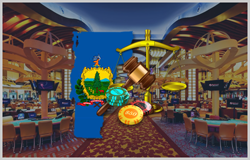 Age Requirements: 18 – (for lottery)
Number of Commercial Casinos: 0
Number of Racinos: 0
Number of Racetracks: 0 (none active)
Number of Tribal Casinos: 0
Casino Regulatory Body: Vermont Lottery Commission
Racing Regulatory Body: Vermont Racing Commission
Lottery National Rankings: A+ with 100% true lottery drawings (per Lottery Post's State Lottery Report Card)
The path of gambling legalization in Vermont can be traced back to just two decisive dates.
On November 8th, 1960, voters in the state followed up on a General Assembly bill, approving a new law to regulate pari-mutuel betting on horseracing.
And on November 2nd, 1976, another vote by the public ushered in the state-operated Vermont Lottery program.
Sadly, aside from these two milestones, Vermont's history is quite bare when it comes to gambling initiatives.
In fact, the 1960 vote to begin pari-mutuel horserace betting represented the first significant change in Vermont gambling law since 1829 – when the General Assembly moved to ban the sale of out-of-state lottery tickets.
And since the 1976 decision to create a state lottery system, no significant expansions of the industry have been undertaken.
That means no commercial casinos, or tribal gaming establishments for that matter. No poker rooms or sportsbooks either. And even the idea of social gambling, such as home poker nights or Super Bowl squares, is strictly discouraged under state law.
The Legal Status of Gambling in Vermont
Vermont's status as a veritable desert of legal gambling options is really rather surprising, given the state's longstanding history with lottery programs and horseracing.
During the colonial era, Vermont's leadership enacted dozens of specially authorized lottery programs, with the goal being to raise funds for libraries, courthouses, and other public works without raising taxes.
And for much of the 1930s, the verdant grass of Vermont hosted hundreds of horseraces at county fairs and other gatherings – with money changing hands on an unofficial basis.
But at some point in the distant past, the Vermont became a bastion of harsh anti-gambling provisions, most of which are found under Title 13, Chapter 51 of the Vermont Statutes, which covers "Gambling and Lotteries."
Right off the bat, section 2101 of Chapter 51 bans any form of unauthorized lottery or game of chance with money or property at risk:
"A person who sets up or promotes a lottery for money or other property, or disposes of money or property by a lottery … or persons raffling or using a game of chance for money or property, shall be imprisoned not more than one year or fined not more than $10,000.00, or both, for the first offense and imprisoned not more than three years or fined not more than $10,000.00, or both, for each subsequent offense."
Obviously, this law lost much of its teeth when the Vermont Lottery was introduced, as individual citizens now have little need to run their own "numbers racket."
Section 2133 of the Vermont Statutes takes things one step further, by banning people from playing cards, dice, and other popular gambling games:
"A person who plays at cards, dice, tables or other game for money or other valuable in a common gaming or gambling house that is maintained for lucre and gain, shall be fined not more than $200.00 or imprisoned not more than sixty days, or both."
As legal scholars have observed, this open-ended language doesn't include any protections for social gambling – or games played among friends and/or family in the privacy of one's home. Therefore, a weekly gathering of frat buddies to compete in Texas Hold'em tournaments could very well be considered a violation of the law.
Fortunately, the state doesn't seem all that interested in raiding recreational home games, but as you'll learn a little later in the page, any mix between gambling and alcohol can result in legal ramifications.
Folks who enjoy collecting old slot machines, or even decks of cards from their favorite casinos, will be interested in section 2134, which restricts the ownership of gambling-related equipment and devices:
"A person who has or keeps on premises owned or occupied by him implements or other things used in gambling and permits persons resorting to such premises to use such implements or things for the purpose of gambling shall be imprisoned not more than six months nor less than ten days or fined not more than $500.00 nor less than $10.00, or both."
This law does contain an exemption for antique machines manufactured before 1954, but knowing that the stack of casino chips in your desk drawer left over from the last trip to Las Vegas constitute a crime is disconcerting.
And sports betting doesn't escape Vermont's legal scope, as section 2151 prohibits people from
"Engaging in bookmaking or pool selling, except deer pools or other pools in which all of the monies paid by the participants, as an entry fee or otherwise, are paid out to either the winning participants based on the result of the pool."
Throw in a state government which has been historically hostile to tribal groups gaining their rights, and Vermont has practically closed off every conceivable route to legalizing gambling within the state.
Today, locals there have two legal options for gambling – off-track betting on horseraces and the lottery.
In order to get in the action on the blackjack or poker table, slot machines, or even bingo (aside from charitable games), Vermonters must head across the border to more gambling-friendly locales.
A few signs of progress have been made in recent years, as the General Assembly is actively exploring daily fantasy sports (DFS) legislation – with the Senate even passing a DFS regulation bill in 2016. But that momentum was stalled in the state's House, showing once again that gambling in progress in Vermont moves as slowly as the state's world-famous maple syrup.
Where Can I Gamble in Vermont?
Vermont has no active casinos within the state's borders.
Players there must travel to neighboring states like New York or Massachusetts, or even across the border to Montreal, if they hope to enjoy casino gambling.
There are reports of informally simulcasted horseracing events, hosted by a handful of taverns throughout the state, but naturally these operators don't like making their business public knowledge.
For gamblers who don't mind the high-risk proposition offered by lottery games, the Vermont Lottery offers hundreds of locations statewide where tickets can be purchased. Here you can find a full list of Vermont Lottery locations .
If you're a resident of Vermont, or find yourself passing through, it's best to head outdoors and enjoy nature's splendor – because you won't be making bets anytime soon.
Online Gambling Options in Vermont?
With the American political class still grappling with how to handle online gambling laws, Vermont joins dozens of other states in the proverbial "grey zone."
Much of Vermont law on gambling was codified decades, and in some cases centuries, ago – which means mentions of the internet and online access are nonexistent. Therefore, strictly speaking about state statutes, Vermonters are free to play online casino games, poker, and the like without fear of violating the law.
On the other hand, Vermont is also beholden to federal law in many cases, and Congress authorized the Unlawful Internet Gambling Enforcement Act (UIGEA) in 2006. That bill, which received little debate having been slipped into a port spending proposal, effectively barred enterprises from conducting online gambling related business with American customers.
Once again, players themselves are safe under the law, but UIGEA does make operation of online casinos, poker rooms, and sportsbooks illegal. The UIGEA is to thank for major online gambling entities picking up stakes and restricting access to the U.S. market.
Of course, the UIGEA was predicated on a strict interpretation of another federal law – the Wire Act of 1961 – which prohibited wagers from being placed over the telephone. When the Department of Justice (DOJ) issued a revised interpretation of the Wire Act in 2011, stating that the law applied to sports wagers only, the ruling ushered in a new era of legality for online gambling in America.
Based on the DOJ's opinion, individual states are now free to pass legislation and regulate their own online gambling industries. And that's exactly what happened in the nation's gambling capitals of Nevada and New Jersey, where online casinos and poker rooms went live in 2013.
But Delaware, which like Vermont is home to one of the smallest populations in America, surprised industry insiders by staking the first claim to statewide online gambling. And while the games there haven't quite taken off like Delaware's leaders may have hoped, the going is still early.
Based on the success of New Jersey's online casino gamble, which has brought millions of dollars in revenue to state coffers while also boosting land-based casino traffic, other states in the Northeast have jumped on the iGaming bandwagon. New York, Pennsylvania, and Massachusetts all have legislation to legalize online gambling under consideration.
That level of regional momentum would typically suggest that Vermont may enact similar measures, but the state's longstanding hostility to almost all forms of gambling would seem to present a major hurdle.
In each of the other iGaming friendly states, land-based casinos provide the licensing infrastructure needed to get the industry off the ground. But in Vermont, no physical gambling operations exist, so partnerships of this nature would prove impossible. The state could always link online gambling with the Vermont Lottery, but it has shown no willingness to move in the direction thus far.
Further complicating matters, in 2014 – amidst Congressional debate over an anti-online gambling bill known as the Restoration of America's Wire Act (RAWA) – Vermont Attorney General William Sorrell joined 14 fellow AGs in writing a letter of support. This effectively positioned the state against the online gambling industry.
But one year later, after RAWA failed to gain traction on Capitol Hill, Sorrell declined to join the ranks of just eight AGs writing a similar letter to oppose online gambling. This may have signaled a shift in Sorrell's thinking on the iGaming debate, but that point was rendered moot in 2017, when he allowed his term to lapse without seeking reelection.
With all that said, nobody expected Vermont's lawmakers to actively explore daily fantasy sports (DFS) legislation a few years back. Obviously, that gambling pursuit is inherently connected to the internet, so perhaps a period of adaptation to the new norm will better equip Vermont's leaders to take on the world of online casinos and poker rooms.
As of April 2017, however, online gambling here remains in the grey zone. Players can enjoy their favorite slots or card games on the computer, but only through unregulated "rogue" platforms that operate within the U.S. despite the UIGEA.
Finally, the Vermont Lottery Commission did explore the possibility of allowing tickets to be purchased online, but the proposal was ultimately shot down.
Recommended Gambling Sites for Vermont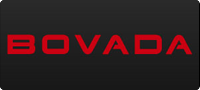 Bonus 50% up to $250
Read Review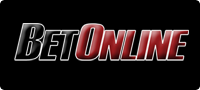 Bonus 100% up to $1000
Read Review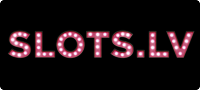 Bonus 200% up to $5000
Read Review
Vermont Gambling FAQ
I Heard A Rumor About A Guy Getting Busted For Owning A Real Casino-style Video Poker Machine, But Vermont's Gambling Laws Can't Be That Strict, Right?
Section 2135 of the Vermont Statutes covers gambling machines, specifically outlawing any device which collects or dispenses money and/or facilitates a game of chance:
"A machine, apparatus or device, into which may be inserted a piece of money or other object, and from which, as a result of such insertion and the application of physical or mechanical or electrical force, may issue with or without gum or confection, a piece of money, or slug, or a token, or a check or memoranda calling for money, credit or merchandise or property; or
(2) A coin or slot machine, pinball machine, racing machines or other device of like character, wherein there enters any element of chance, whether the same be played for money, checks, credits, merchandise or other thing representative of value; or
(3) A machine or device of any kind or nature by the use or operation of which there is an element of chance for the winning or losing of money or other things of value."
And while that section of the law pertains to the sale of such machines, section 2136 expands the scope to include simple ownership:
"A person shall be punished as provided in section 2139 of this title who has in his possession, or under his control, or who permits to be placed, maintained or kept in a place of public resort or in premises occupied by him, or under his management or control a machine, apparatus or device as mentioned in section 2135 of this title."
The law calls for violators to be fined up to $100, or imprisoned for up to six months, so owning a video poker machine could very well have landed somebody in hot water over the years. The rumor you heard may or may not be factually accurate, but it's definitely true in spirit, because the Vermont Statutes include no exemptions for collectors or recreational play.
The law does exempt antique machines manufactured before 1954, or those which are "not used for gambling purposes," so chances are high a decent lawyer would have little trouble getting a client off the hook for "betting" and "winning" their own coins.
That rumor could be a mangled version of an actual case that occurred in April of 2016, when an agent of the Vermont Liquor Control Board raided a late-night poker game held at the Burlington Country Club. The golfers were observed exchanging cash for chips and playing poker competitively, before the agent ended the game. The Burlington Country Club was fined for violating state liquor laws prohibiting any gambling associated with a place of business where alcohol is served.
Not exactly a video poker bust, but the incident does speak to Vermont's willingness to enforce its strict gambling prohibitions – even in social settings.
Back Before "Black Friday" Ended the Regulated Online Poker Industry In America, I Seem To Remember Vermonters Being Well-represented On the Virtual Felt… Am I Mistaken?
You are correct, as Vermont was actually among the top-10 in terms of online poker traffic on a per capita basis.
That's according to a six-month study compiled by the PokerScout online poker room traffic tracking service, which examined all 50 states between 2009 and 2010. The results showed New Hampshire of all places to hold the highest online poker "participation rate," with 0.97 percent of the state's population enjoying the game.
As for Vermont, 0.76 percent of the state's approximately 625,000 residents played online poker at that time – meaning nearly over 6,000 Vermonters were mixing it up on PokerStars, Full Tilt Poker, and other sites during the poker boom.
That level of play put Vermont well over the national average of 0.5 percent, and eighth in the entire country.
Obviously, the events of "Black Friday" put a premature end to online poker in America, but Vermonters made a successful transition to the live arena.
The state's all-time leading money winner is Steve Landfish, a pro out of St. Albans who has amassed more than $834,000 in reported live tournament earnings – including a runner-up finish at the 2011 World Series of Poker $10,000 Seven Card Stud World Championship.
How Does the Vermont State Government Legally Block Native American Tribes From Taking Advantage of 1988's Federal Indian Gaming Regulatory Act, and Opening Their Own Tribal Casinos?
Very easily in fact, as Vermont is home to exactly zero federally recognized Native American tribes.
One regrettable aspect of the Eastern Seaboard's development during colonial days was, obviously, the methods with which indigenous peoples were expelled from their lands. Many of the original tribes who resided in Vermont before Europeans arrived were forced westward by settlers who prized the pristine forestlands and other natural resources.
Today, the state of Vermont officially recognizes just four tribal organizations within its borders:
Elnu Abenaki Tribe
Nulhegan Band of the Coosuk Abenaki Nation
Koasek Abenaki Tribe
Mississquoi Abenaki Tribe
And while these tribes have been granted autonomy under Vermont law, none are among the 566 federally recognized tribes which are entitled to privileges granted by the Indian Gaming Regulatory Act (IGRA) of 1988.
Of course, tribes in Vermont have tried to secure federal recognition in the past, only to have their efforts ended amidst red tape and bureaucratic squabbling. With state leaders fearful that a federally recognized tribe would commence construction on Vermont's first casino, the Missisquoi band of Abenaki saw its 27-year effort to seek administrative classification by the federal government fall short in 2007.
The issue of casino gambling is still fiercely contested by Vermont's political class, and even most ordinary citizens, leaving the state's handful of tribes out of luck in that regard.
History of Vermont Gambling Laws
Vermont outlaws lottery programs that lack "special liberty" granted by the Legislature.

The Vermont Legislature grants special liberty to authorize the formation of 42 distinct state lottery programs, funds from which were used whenever taxation failed to cover construction costs for municipal buildings. These lotteries eventually faded into obscurity when poor management led to cost overruns and other scandals.
The General Assembly votes to ban the sale of lottery tickets from other states within Vermont's borders.
On June 11, the General Assembly approves Act 259, which puts the issue of pari-mutuel betting on horseracing to Vermont voters. The Act couched legal race betting in positive terms, vowing to effect "the protection of the public welfare and good order of the people of the state, the support and encouragement of agricultural fairs and the improvement of the breed of horses in Vermont."
On November 8th, pari-mutuel betting was approved by an 81,830 to 72,699 margin, paving the way for Vermont's first experiment with regulated gambling of any kind in more than 150 years.
On May 24th, Green Mountain Park – the crown jewel of Vermont's nascent horseracing industry – opened to the public.
Green Mountain Park shifts from thoroughbred racing to greyhounds to combat flagging attendance and other economic woes.
On November 2nd, voters overwhelmingly approve Vermont State Lottery Question, with 127,001 for and 49,447 against. The vote creates a new state lottery program.
On April 27th, the General Assembly ratifies the voter referendum, creating the Vermont Lottery to "produce the maximum amount of net revenue consonant with the dignity of the state and the general welfare of the people."
On February 14th, the newly formed Vermont Lottery sells its first tickets.
On September 14th, the Vermont Lottery launches "Tri-State Megabucks" by partnering with neighbors Maine and New Hampshire.
Green Mountain Park ceases operations, effectively ending Vermont's commercial horseracing industry.
In April, the state moves to ban greyhound racing and simulcasting of greyhound races, following a successful grassroots effort spearheaded by animal rights activist Scotti Devens.
In July, the state enacts a new policy to divert all profits from the Vermont Lottery to the state's Education Fund.
Vermont becomes the 33rd member of the Multi State Lottery Association (MUSL), bringing national lotto games like Powerball to the state for the first time. Fittingly, Vermont was the last state accepted to the MUSL, signaling its stubborn refusal to expand into major lotto games for two decades longer than most members.
An application for federal recognition is denied – ending a 27-year administrative effort – which leaves the Missisquoi band of AbenakiNative Americans unable to pursue development projects under the federal Indian Gaming Regulatory Act (IGRA).
On January 28th, Representative Ron Hubert introduced House Bill 131, which sought to create a one-venue casino industry. The single casino would also feature a poker room, and would've been regulated by the Vermont Lottery Commission. HB-131 never got out of committee and failed to even receive a vote.
Vermont Lottery Commission is tasked with studying the sale of lotto tickets over the internet. The panel does not provide a positive recommendation, and today the state's lotto tickets cannot be sold online.
On January 15th, an assistant attorney general for the state told a Senate committee that his office viewed daily fantasy sports (DFS) as illegal gambling.
On February 26th, the state Senate approved SB-223, which called for the legalization and regulation of daily fantasy sports (DFS) within Vermont, in a 19-6 vote. The bill is forwarded to the House, where it's allowed to lapse in committee while Representatives create their own amended version.
On February 23rd, Representative Bill Botzow (D-Bennington) introduces House Bill 405, which is a second try at completing the Senate's earlier DFS passage. The bill currently sits in committee, but with the input of House members now secured, its passage is widely expected to be a formality.
Daily Fantasy Sports in Vermont
Amidst the barren wilderness of Vermont's gambling landscape, the daily fantasy sports (DFS) industry stands out as the one of the only signs of relative civilization.
As the DFS craze hit its peak, prompting several states such as New York and Nevada to declare the contests illegal, Vermont opted for the opposite approach. But not for lack of trying by a handful of hardline anti-gambling figures within the state's political sphere.
During testimony delivered to the Senate Economic Development, Housing, and General Affairs Committee in January of 2016, state assistant attorney general John Treadwell told lawmakers that his office viewed DFS as illegal gambling:
"Daily fantasy sports violate Vermont's gambling laws. Vermont has very strict long-standing limitations on gambling. Our opinion is that daily fantasy sports fall within the coverage of Vermont's gambling statutes.
Our recommendation is that you not pass this particular piece of legislation.
Our concern is what [the legislation] does is it takes one variety of illegal, for-profit gambling and makes it legal without any consideration for why this particular one is being chosen and others are not."
The attorney general's office was forced to weigh in after state senator Kevin Mullin (R-Rutland) introduced Senate Bill 223 earlier in the year, which called for regulation of a legal DFS industry within Vermont's borders. If passed, major DFS platforms like DraftKings and FanDuel wouldn't be forced to restrict access to Vermont residents and players physically located within the state's borders.
Sen. Mullin's fellow lawmakers overwhelmingly approved the DFS legalization bill, voting 19-6 in favor of allowing the industry to remain intact.
S-223 was then moved to the House of Representatives for debate by that legislative body, but the bill was eventually stalled in Commerce and Economic Development Committee.
By March of 2017, the Senate had also passed a bill containing several consumer protection enhancements for the DFS industry. Among the safeguards put in place were bans on DFS site employees competing in large contests, and a ban on computer scripts which lend high-volume professionals an undue advantage.
When S-223 failed to gain traction in the House, representative Bill Botzow (D-Bennington) decided to kill it off in favor of a version more amenable to his colleagues' tastes.
In February of 2017, Rep. Botzow introduced Vermont's revamped DFS legislation, known as House Bill Bill 405. It currently sits with the same Commerce and Economic Development Committee that couldn't see eye to eye on S-223, ostensibly in a better position for passage after a round of adjustment.
Today, sports fans and betting enthusiasts can participate in DFS without fear of prosecution under state law.
Vermont could very well become the next state to officially authorize DFS as a regulated industry, but even if the political bickering continues for the time being, major operators like DraftKings and FanDuel feel comfortable sticking around. Their combined presence within any state is a major positive for players living in areas where DFS law is as yet unsettled, as it suggests that favorable regulation is coming sooner rather than later.
Conclusion
Vermont is one of the worst states for gambling in the United States. They have no casino gambling and the only legal activity is the lottery.