Gambling in Mississippi: Live Casinos, Legality & Online Gambling Options
Mississippi Gambling Law Overview
Casino Gambling: Legal
Poker: Legal
Horse Racing Betting: Not Legal
Dog Racing Betting: Not Legal
Lottery: Legal
Daily Fantasy Sports: Not Specified
Charitable Gaming: Legal
Social Gambling: Not Legal
Online Gambling: Not Specified
Mississippi gambling law allows Mississippians access to a variety of legal gambling markets. Even though Mississippi is located in the Deep South, some of its gaming policies are downright liberal. At the same time, some aspects of state gambling regulations are out of step with the state's progressive casino gambling laws. Mississippi is one of only six US states without a state lottery.
In both size and population , the Magnolia State is an average American state. It has a long cultural tradition of gambling, dating back to the days of riverboat gambling on the Mississippi River. Though regulations regarding gaming have changed many times since then, the state still has a strong gambling industry, thanks to the presence of 39 tribal and commercial casinos.
We prepared this page to share what we've learned about the legality of various popular gambling games in the state of Mississippi. For those of you who want to research the topic further, we added three links to state government resources that discuss the issue in greater detail.
Mississippi's gaming laws are more restrictive than some people might think. We're going to share our analysis of the state's gaming laws further down the page, but we think it's important to share some data for context. The graphic below lists key information and data about the business of gambling in the state of Mississippi.
Mississippi Gambling Stats & Key Info
Age Requirements

21

Approximate Annual Gambling Revenue

$2.1 billion

Approximate Annual Gambling Taxes

$250 million

Number of Commercial Casinos

17

Number of Rancinos

0

Number of Tribal Casinos

3

Casino Regulatory Body

Mississippi Gaming Commission

Lottery National Rankings

25th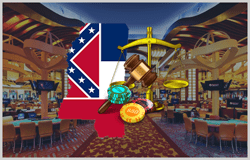 So what forms of gambling are legal, and what are the possible penalties for breaking these laws? Below you'll find our analysis of gaming law in Mississippi. But as always we begin with an important caveat. We aren't lawyers. We can't give you any legal advice. We can share our experience and wisdom on the subject, and that's what we've done. If you have an issue in Mississippi related to gambling that you need a lawyer's advice for, please talk to a real legal professional.
The Legal Status of Gambling in Mississippi
In Mississippi, the government considers a game illegal if it involves betting money (or any other valuable thing) for the hope of a specific outcome in a contest based in whole or in part on chance. This blanket law effectively bans most popular forms of gambling. The state makes exceptions – these exceptions represent the legal marketplaces for gambling in the state.
One ugly exception to state betting law involves "bets placed on a fight or fighting match between dogs."
In Mississippi, betting on dog-fighting is explicitly legal.
Before we get into a discussion of the various popular forms of gambling in America and their legal status in Mississippi, let's look deeper at how the state defines illegal gambling activity. In Section 75-76-5, we see that Mississippi makes betting on ANY game illegal, except for wagers on exceptions, as described below. We've rarely seen laws banning wagering altogether rather than outlawing specific games.
Here's a guide to gambling in Mississippi, broken down by game category:
Casino Gambling
Casino gambling is a major industry in the state. In 1990, state lawmakers bowed to pressure from Mississippi citizens and legalized casino gambling along the Mississippi River and on the Gulf Coast. The town of Tunica has emerged as the third-largest gambling region in the country, and is quickly gaining on Atlantic City for the number-two spot. Mississippi earns an estimated $500,000 a day in revenue from the state's casino operations alone.
Lottery Games
Lottery games may be popular in most of America, but the state of Mississippi doesn't allow any lottery games at any level of the state government. Some US states without state lottery games allow municipalities and county governments to issue lottery-style tickets for fundraising, but not Mississippi. States with strong pro-gaming lobbies, like Mississippi, tend to shy away from lotteries, on the theory that people will gamble less if state lottery games are available.
Social Gambling
Social gambling is not legal in the state of Mississippi. By definition, any gamble that's not explicitly legalized in Mississippi's code of laws is illegal. Since no provision at all is made for the practice of placing wagers in the privacy of a home or business, these games are implicitly illegal. As far as we can tell, no one has ever been charged with a crime related to a home poker game or private wager at work, but we wanted to share the facts about state gaming law, and the fact is, social gambling is not lawful. It's hard not to think that the pro-gaming forces responsible for the state's easy access to casino gambling aren't somehow behind this prohibition, too.
Charitable Gambling
Charitable gambling is heavily-restricted in Mississippi, no doubt for the same reason that the state runs no lottery games. Recognized charitable groups in Mississippi are allowed to host bingo games as fundraisers – and only bingo games. No raffles, giveaways, casino night games, or other fundraisers are allowed. Even these bingo games are heavily-restricted, with limits on how much can be rewarded (in prize money) and how many games per year a charitable group can host.
Is Online Gambling Legal in Mississippi?
As far as we can tell, online gambling is illegal in the state of Mississippi. That's not because of some specific law the state has drafted to ban the practice. Instead, online gambling is implicitly illegal – meaning the law implies that the practice is unlawful without coming right out and saying so.
The most obvious way that online gambling is explicitly illegal is the fact that it is unregulated. Remember – in Mississippi (as in much of the United States), unregulated games are by definition illegal. Since online gambling isn't regulated by the state, it is implicitly illegal.
But that's not the only justification. We think Mississippi may be able to accuse an online gambler of committing the crime of using an illegal device. Our favorite laws to try to apply to the practice of online gambling are found in state regulations governing the use of illegal gambling devices. This charge has been used in some US states to prosecute gamblers when no other charge existed to cover the game they were playing.
Here's the relevant section of this definition from Section 97.33.7:
"It shall be unlawful for any person … to have in possession … any cane rack, knife rack, artful dodger, punch board, roll down, merchandise wheel, slot machine, pinball machine, or similar device or devices."
While this law is hilarious for its antiquated language and opinion of popular gambling games, we think it could still be used by an overzealous law enforcement agency to refer to any smart phone, tablet, or computer used to place an online wager.
Our advice to people who live in or visit Mississippi is simple: Obey all laws.
We interpret the state's code of laws to say that online gambling is implicitly illegal, so we recommend that you don't place online wagers. But we also want to point out that Mississippi has never charged anyone with a crime for placing a bet over the Internet. That doesn't meant that the state doesn't reserve the right to – only that it is unlikely that they would pursue such charges.
Where Can I Gamble In Mississippi?
Fitzgeralds Casino Tunica711 Lucky Ln, Robinsonville, MS 38664
Gold Strike Casino Resort1010 Casino Center Dr, Robinsonville, MS 38664
Golden Nugget Biloxi151 Beach Blvd, Biloxi, MS 39530
Hard Rock Hotel and Casino Biloxi777 Beach Blvd, Biloxi, MS 39530
Harlow's Casino Greenville4280 Harlows Blvd, Greenville, MS 38701
Harrah's Gulf Coast280 Beach Blvd, Biloxi, MS 39530
Hollywood Casino Tunica1150 Casino Strip Resort Blvd, Robinsonville, MS 38664
Horseshoe Casino Tunica1150 Casino Strip Resort Blvd, Robinsonville, MS 38664
IP Casino Resort Spa850 Bayview Ave, Biloxi, MS 39530
Island View Casino3300 W Beach Blvd, Gulfport, MS 39501
Isle of Capri Casino Hotel Lula777 Isle of Capri Pkwy, Lula, MS 38644
Lady Luck Casino Vicksburg1380 Warrenton Rd, Vicksburg, MS 39180
Magnolia Bluffs Casino7 Roth Hill Road, Natchez, MS 39120
Palace Casino Biloxi158 Howard Ave, Biloxi, MS 39530
Resorts Casino Tunica1100 Casino Strip Resort Blvd, Robinsonville, MS 38664
Riverwalk Casino and Hotel7 Roth Hill Road, Natchez, MS 39120
Sam's Town Tunica1477 Casino Strip Resort Blvd, Robinsonville, MS 38664
Scarlet Pearl Casino9380 Central Ave, D'Iberville, MS 39540
Silver Slipper Casino5000 S Beach Blvd, Bay St Louis, MS 39520
Treasure Bay Casino Biloxi1980 Beach Blvd, Biloxi, MS 39531
Online Gambling Options in Mississippi
Because Mississippi law includes an explicit description of what legal gambling looks like, our best interpretation of that law says that all forms of online betting are technically illegal in the state. Look at the definition of gambling from the state's law books. You'll find that legal gambling includes only:
"(A) bona fide business transactions [such as insurance and stock market trading],
(B) playing an amusement device
(C) activities authorized by the Department of Revenue."
Since online gambling doesn't fall under any of those categories, it is not technically legal. That means your online gambling options in Mississippi are extremely limited. The only way you can legally place an online wager within the state's borders is to do so on an approved amusement device or while pursuing a legal and government-recognized activity. Since no such options exist at the time of this writing, we say simply that you don't have any legal online gambling options in the state of Mississippi.
Recommended Gambling Sites for Mississippi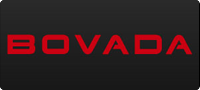 Bonus 50% up to $250
Read Review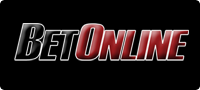 Bonus 100% up to $1000
Read Review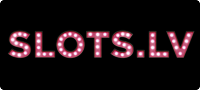 Bonus 200% up to $5000
Read Review
History of Mississippi Gambling Laws
1817

Mississippi becomes a state, legal gambling rampant.
1861
The Civil War ends all legal gaming in the state.
1990
Dockside casino gambling legalized.
1992

First large-scale bingo hall opens.
2012
An attempt to legalize online poker fails.
Further Reading on Mississippi Gambling Law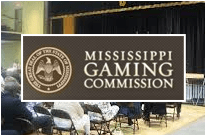 Mississippi Gaming Commission
You'll find all the common features of pages like this – FAQs, links to other government resources, and amendments and opinions on existing gaming law. Pay attention to recent amendments to charitable bingo law, especially if you plan on hosting or participating in charitable bingo in Mississippi.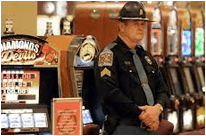 An FAQ put together by the Missouri Attorney General's office answering the questions they hear all the time from concerned citizens. Included on this page are links to other state-produced FAQs, some on related topics. This is a larger list of questions than we're used to finding on these FAQ pages.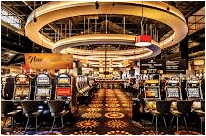 Mississippi's Secretary of State maintains a page of updated information on the definitions of gambling terms in state law. This page was infinitely useful to us as we prepared and researched this article, since legislative changes can be tough to track and confirm.
Mississippi Gambling FAQ
What is the penalty imposed by Mississippi for illegal gambling?
If a person is found guilty of simple gambling, he'll be fined $500. If he can't pay that fine, he'll serve a jail sentence of not more than 90 days. A second offense requires an identical charge. A third offense is a low-grade felony.
Is it legal to own or display a slot machine in Mississippi?
It is legal, under the right conditions, to own a slot machine or other gambling machine. The first condition is the most important – you can't own or display a working slot machine, especially if your intention is to use it as a gambling device. Other conditions include that you can't display any slot machines in public places, and that displayed slot machines and other games must be at least 25 years old.
What makes a private or social game illegal under Mississippi law?
The main reason social or private gambling is illegal in Mississippi is that no carve-out or exception is made in the state's gaming statutes to provide for a legal means of playing a game of chance or skill in the privacy of your own home. Remember that any game that isn't explicitly legal in the state is, technically, illegal.
Has anyone ever been arrested for gambling online in Mississippi?
Our research turned up no examples of a person in Mississippi being arrested or charged with any crime related to the act of placing an online wager. That doesn't mean that the state won't decide to start issuing warrants for this "crime," it just means that they haven't seen fit to do so yet.
Are daily fantasy sports contests legal in Mississippi?
Thanks to a law signed by the state's governor in May of 2016, DFS contests are legal in the state. This is a huge turnaround from earlier that same year, when the state's AG's office decided to declare DFS contests wagers illegal for all citizens of and visitors to the state. Governor Phil Bryant's law requires companies offering DFS contests to register with the Mississippi Gaming Commission.
In Summary
Mississippi citizens have been calling for a state lottery system and the right to participate in multi-state lotteries for years.
Will state lawmakers eventually legalize the lottery to go with the state's rabidly-successful casino business?
We don't think that's likely.
The anti-lottery activists are well-funded and without a tradition of lottery games, citizens aren't all that compelled to demand it.
Mississippi is a hotbed of casino gambling, with tourists travelling to the area from all over the country to visit the dozens of casinos and resorts that have popped up since 1990. Though the state is deeply conservative, with legal precedent and traditions regarding gambling going back more than a century, when it comes to regulating games of chance and skill, the state is progressive.