Gambling in Maine: State Law Information and Best Gambling Sites
Maine Gambling Law Overview
Casino Gambling: Legal

(one casino allowed)

Poker: Not Legal
Horse Racing Betting: Legal
Dog Racing Betting: Not Legal
Lottery: Legal
Daily Fantasy Sports: Not Specified
Charitable Gaming: Legal
Social Gambling: Legal
Online Gambling: Not Specified
Maine gambling law is in a transition period between prohibition and regulation. Change happens in the Pine Tree State, but it comes slowly. Yes, Maine has among the most liberal gaming laws in America, and Maine's citizens are never far from a race track, casino, or lottery game, but it's taken decades for a new set of pro-gaming laws to develop at the legislative level.
How did Maine move from a race betting-only state to one considering an expansion of state-run casinos?
A state referendum in 1974 created a lottery system. Though more than 80% of citizens voted in favor of the lottery, it was 20 years until the next big change – the addition of slots and video poker games to the state's race tracks. When revenue from these "racinos" proved a significant boon to state coffers, lawmakers were quick to allow the creation of two state-regulated casino properties. In 2004, the state's two casinos opened for business, offering table games, slots, and every game you'd find in Vegas besides sports betting.
If you live in Maine and you enjoy gambling, you're in luck. You can play in a variety of gambling games legally, from private poker games to blackjack, from charity bingo to scratch-off lottery tickets.
Below, we look at the specifics of Maine's gambling industry.
Maine has made big strides in its gambling law in the past decade. Maine now has a legitimate racino, offering horse racing and OTB bets as well as slot and video poker machines. The state is also home to its first commercial casino. Before we dig deeper into Maine's gambling rules and regulations, let's look at some numbers related to the business of betting within state lines.
Maine Gambling Stats & Key Info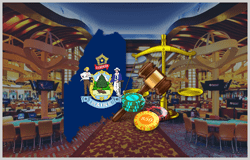 Age Requirements: 18
Approximate Annual Gambling Revenue: $431 million
Approximate Annual Gambling Taxes: $20 million
Number of Commercial Casinos: 1
Number of Racinos: 1
Number of Tribal Casinos: 0
Casino Regulatory Body: Maine Gambling Control Board
Lottery National Rankings: 17th
Okay, so Maine's gambling take is nothing compared to other US states, even other nearby New England states. Their gambling industry is brand-new, give them time. Mainers haven't ever really embraced the state lottery like other Americans, maybe $20 million in tax revenue is the most they can produce. For now, the state's one casino and one racino provide most of the legal forms of gambling available anywhere in the state. For a rundown on just what bets are legal and illegal within Maine state lines, read the section below.
The Legal Status of Gambling in Maine
Gambling laws in Maine allow for a number of gaming options. Maine was built on the proceeds from gambling. As in other New England states, revenue from state-run lotteries and raffles was used to build government buildings, schools, and even churches. A wave of conservative politics that swept the entire country was also felt at home in Maine. All forms of gambling besides pari-mutuel wagers were outlawed in the middle 20th century.
Lottery
Maine residents spent $230 million on the state's lottery games in 2013, the most recent year that we have statistics for. Maine uses revenue from the lottery to support the state's General Fund, contributing tens of millions of dollars every year to improve infrastructure, education, and the environment. The only games played in Maine are scratch-card and instant-win pull tab type games. There are no weekly drawing or raffle-style lottery games available. Believe it or not, the state lottery brings in about twice as much as the state's racinos and casinos.
Casino Gambling
Until a decade ago, the phrase "Maine casino" was an oxymoron. These days, two properties – the Oxford Casino and Hollywood Casino Hotel – host live dealer table games, electronic gaming machines, bingo games, keno, and live poker, 24 hours a day. These aren't tiny casinos, either.
Hollywood Casino is home to 1,000 slot and video poker games, a private poker room with four live tables, and more than a dozen table game classics like blackjack and craps.
Oxford Casino was recently expanded to 30,000 square feet, with a similar game layout to the Hollywood.
Charity Gambling
Maine law allows for charity bingo games and raffles, and gives explicit instructions as to how to keep your charity game legal. For starters: "A person, firm, association or corporation may not hold, conduct or operate the amusement commonly known as "beano" or "bingo" for the entertainment of the public within the State unless that person, firm, association or corporation has obtained a license from the Chief of the State Police." You have to hold a specific license from the state in order to run a charitable game. The state takes this law seriously, too – a single instance of operating a charity game without a license results in a $1,000 fine and possible jail sentence.
Is Online Gambling Legal in Maine?
No law in Maine's criminal code bans online gambling outright. That's the case with the majority of US states – the law simply hasn't caught up to technology. But that doesn't mean that online gambling is outright legal within Maine's borders.
We're not lawyers, and we're not in the business of handing out legal advice. But we have scoured state law, and we think we found the only part of the criminal code that might apply directly to people who place online wagers.
In section 5-A of the state's gambling statutes, we read that:
"Illegal gambling machine means any machine, including electronic devices, however operated used to advance gambling activity."
The open-ended wording of that phrase "however operated" makes us a little nervous.
Couldn't the state use this law to prosecute a Maine resident who uses his computer to play poker?
Probably not.
There is no record of anyone being charged with any crime in Maine related to online gambling. Yes, Maine's gambling enforcement and regulatory agencies are serious about preventing gaming crimes, but historically speaking, all they're really worried about are illegal gaming operators.
It's unlikely that anyone in Maine will be arrested for placing online bets.
The trouble with Maine's gaming law is that it seems to be constantly changing. The Gaming Control Board meets regularly to discuss issues with existing legislation and suggest new amendments. Take a look at this page, put together by the Gaming Control Board, for an idea of how often the state changes its mind about gaming regulations.
Notice all the words that have been struck through?
This is what Maine's entire criminal code looks like. If you're genuinely concerned with a section of Maine's gaming law, we suggest you talk to a lawyer. It'd be hard to sift through all these rules on your own.
Where Can I Gamble In Maine?

Hollywood Casino Hotel and Raceway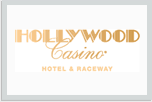 Address: 500 Main St, Bangor, ME 04401
Venue Type:Racino

Oxford Casino
Address: 777 Casino Way, Oxford, ME 04270
Venue Type:Commercial Casino
Plans for Casino Construction in Maine
A campaign to build new casinos in Maine is being bankrolled by Las Vegas millionaire Shawn Scott. Though the legislature has yet to vote on bills that would allow the construction of these venues, opposition from the state's existing gambling groups as well as a number of highly-connected moral lobbyists is extreme.
The most likely candidate for new construction is a commercial casino on a site between Portland and New Hampshire. Recognizing early on that existing casino groups would use their lobbyists to fight the project, the money behind this new casino is working hard to put the question of its construction to voters on a state-wide ballot rather than leave it up to lawmakers.
The situation now is that casinos have become the strongest anti-casino force in Maine. Christian groups decrying the expansion of legal gaming in the state are joining forces with Penn National, the group that operates a racino in Bangor, and Churchill Downs, which runs the Oxford Casino. The Christian Civic League is the largest non-gaming group standing in the way of new construction.
For their part, groups wanting to build new gambling venues in the state are hiring some big guns of their own. Bill Weld, a former governor who now represents Wynn Resorts, is on board, as is a group of college professors specializing in gaming issues. Meanwhile, casino mogul Shawn Scott has already financed campaigns to collect signatures in support of new casino operations. Should the ballot question appear and be voted on in the affirmative, Shawn Scott would have the exclusive right to develop a casino in southern Maine.
Why southern Maine?
Several reasons.
The southern part of the state is where the majority of the population lives, where the per-capita income is the highest, and where the casinos are the least-accessible to tourists. This last reason is a fact which would quash much of the complaints from the moralists.
Maine's first casino, called Hollywood Slots, opened for business in 2003, as soon as possible after a legislative decision legalizing certain games. Shawn Scott was the driving force behind that operation, buying an old horse racing track, fighting for a ballot question to allow slot machines there, and winning over the local population in the end. Scott almost immediately sold operating rights to a larger management company for $50 million and hasn't been seen in the state since.
When Hollywood Slots' income was cut by about twenty percent by the opening of the Oxford Casino a few years later, the two groups banded together to fight any future incursion into their territory. The bills being considered by the Maine legislature, even as this guide to Maine gambling law was being put together, will have to overcome that alliance before ground can be broken.
Online Gambling Options in Maine
Until Maine's legislators make some kind of ruling on the specific practice of online gambling, we don't think people living in Maine have anything to fear when placing a Web-based bet. While a convoluted case could be made that existing gaming statutes cover online gambling, no Maine court has ever used the existing law to prosecute an online gambler, and we think it's unlikely that they'll suddenly start. Make sure you're only doing business with an offshore operation, because any site operating from US soil is liable to be discovered and shut down, and you don't want your account to get locked up or seized by the DoJ.
Recommended Gambling Sites for Maine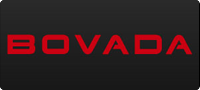 Bonus 50% up to $250
Read Review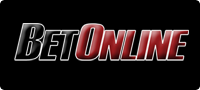 Bonus 100% up to $1000
Read Review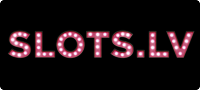 Bonus 200% up to $5000
Read Review
History of Maine Gambling Laws

All forms of gambling are outlawed in Maine
Slots approved at racetracks

Maine's first legal casino opens
Further Reading on Maine Gambling Law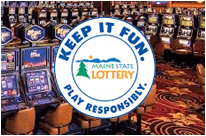 Maine's Gambling Control Board
The Gambling Control Board is Maine's regulatory and enforcement agency that deals with gambling. Start here for basics on the state's gambling laws, from commercial casinos to private social contests and charitable games. As an added bonus, when the state legislature is in session, you can watch live Gaming Control Board meetings streaming in your browser. If you're a gaming law nerd like we are, you'll fall hard for this feature.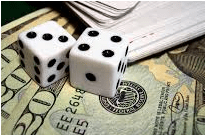 UNLV's Gaming Research Study of Maine
We love this page because it gives a mix of hard statistical data and expert commentary on the state of gaming in Maine. This page covers all of the regulated gaming markets in Maine, and it also includes a timeline of recent changes to Maine gaming law. If you want an idea of the revenues provided by various legal forms of gaming in the state, we think you'll find this page useful.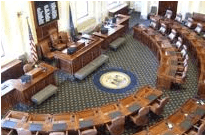 Maine State Legislature: Gambling Definitions
A guide to the Maine criminal code as it relates to gaming. This is where you'll find the state's definition of terms like "gambling" and "gambling device." It's an ugly site maintained by some low-level bureaucrat working for the state of Maine, but we got over its design flaws because of the solid information provided. If you're researching the legality of any form of gambling in Maine, you should start here.
Main Gambling FAQ
How do Maine's legal raffles work?
Maine's social and charitable gambling laws are among the most progressive in the country. So long as a raffle isn't being operated by a business or for business purposes, it's probably legal, and doesn't even have to be completely out of the public view, as in some other states. In order for a raffle to be legal in Maine, the tickets must be acquired from a state-recognized vendor, no prize can exceed $75,000, no alcoholic beverages or live animals can be awarded as prizes, and no one under the age of 18 can participate. Special note – non-profit organizations are only allowed to host one raffle event per year.
Are poker games considered "games of chance" under Maine law?
Maine law is less concerned with the type of game you're playing than with the purpose of playing it. Under Maine law, a "game of chance" is legal to play under the right conditions. One of them is that the game can't be operated for a profit or as a business. Another is that the game can't be offered for more than three days every three months. However, if you're playing a poker game in your home or business for the purpose of making money (charging rake or admission, for instance), than you're operating an illegal game and eligible for a fine of up to $1,000.
Can I host a poker tournament in my home in Maine?
Yes, provided you follow certain rules and the game meets certain conditions. First of all, you need a sponsor for your tournament, a recognized non-profit group. That group can only sponsor one such tournament per month. Only 100 people can participate in your tournament, unless the host owns the building in which the tournament is held, in which case up to 300 people can participate. The maximum buy-in is $100, with no re-buys, and you must use chips or tokens instead of cash. No fewer than 75% of entry fees must be paid out to players. You are also allowed to host one 50/50 raffle per poker tournament, by law.
In Summary
Maine legislators have made a big push recently to allow a tribal group to open two new mega-casinos in the state. Representatives passed a bill authorizing the construction of these casinos in the summer of 2015, but state senators blocked it, saying that Maine's gaming industry was saturated. Still, expanded casino gambling got enough traction in the state to pass a legislative house. That's a good sign of the state's willingness to further expand access to traditional gambling.
For now, Maine residents and visitors to the Pine Tree State have more than a few regulated gaming options. The state's two casinos may be small, but they provide something close to Vegas-style action, including table games, slots, video poker, and even head to head poker games. While the state scrambles to cover a massive budget deficit, advocates of expanded gaming are spending an awful lot of time and money to add more casinos and lottery options for residents.