Gambling in Indiana: Online Options, Live Casino & Legal Status
Indiana Gambling Law Overview
Casino Gambling: Legal
Poker: Legal
Horse Racing Betting: Legal
Dog Racing Betting: Not Legal
Lottery: Legal
Daily Fantasy Sports: Not Specified
Charitable Gaming: Legal
Social Gambling: Not Legal
Online Gambling: Not Legal
Indiana, like most U.S. states, has slowly seen an increase in the types of gambling that it allows within its borders. Hardly any form of gaming was available as recently as the middle off the 1980s, but a desire for additional revenue and other economic advantages has led the state to alter its policy in stages.
To their credit, the state's laws regarding gambling are clearly defined. While some of their neighbors struggle with vague language in their legislation, Indiana has made sure to explain every allowance and restriction in an easy-to-understand fashion.
While Indiana gambling laws have proven resistant to certain changes over the years, the Hoosier State remains one of the more notable regions for offering a variety of betting opportunities. These laws are evolving all the time, driven by ambitious politicians and their desire to satisfy the wishes of their constituency.
If you've never gambled in Indiana before, this article should help you determine what is and isn't allowed when it comes time to wager money. While the average bettor has nothing to worry about in this area, possessing a firm understanding of the nation's gambling laws can show where a state has been, as well as where it's going.
Indiana's rural and relatively-small population keeps it out of the spotlight. But don't sleep on the legal betting market in the state – bettors place more than $2 billion in legal wagers each year, mostly at a series of popular riverboats on Lake Michigan and the Ohio River. With changes to state gambling law on the horizon, it's important to put the current state of Indiana gaming in context. The facts and figures below should help you get your finger on the pulse of the betting industry in the Hoosier State.
Indiana Gambling Stats & Key Info
Age Requirements

19 for race betting, 21 for casino gambling

Approximate Annual Gambling Revenue

$2.2 billion

Approximate Annual Gambling Taxes

$617 million

Number of Commercial Casinos

11

Number of Rancinos

2

Number of Tribal Casinos

0

Casino Regulatory Body

Indiana Gaming Commission

Lottery National Rankings

11th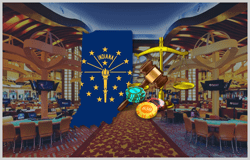 As one of a handful of American states with a law explicitly banning online gambling, Indiana has a bit of a bad reputation as an anti-gaming state. What forms of gambling are legal in Indiana, and which are regulated by the state? If you want to understand the ins and outs of betting rules and regulations for Indiana, the section below is designed for you. We'll cover every popular form of gambling, and find quotes from state law to back up what we say.
The Legal Status of Gambling in Indiana
The laws of Indiana defines gambling as:
"Risking money or other property for gain, contingent in whole or in part upon lot, chance, or the operation of a gambling device."
Furthermore, professional gambling is defined as:
"When a person, knowingly or intentionally, engages in pool-selling; bookmaking; maintains a place that has slot machines, roulette wheels, pull tabs, etc.; conducts lotteries; conducts percentage games placed with cards or dice; or accepts or offers to accept property risked for gambling."
If a person knowingly engages in an illegal gambling activity while in the state of Indiana, they're guilty of a Class B misdemeanor. If they engage in professional gambling, then the charge gets bumped up to a Class D felony (or Class C felony if the offending party has a previously unrelated gambling conviction).
While all this might sound rather unfriendly to the gambling public, Indiana actually allows a number of different betting options. These include:
Casino gambling
Pari-mutuel wagering on horses
Racetrack slots (which cause racetracks to be referred to a "racinos")
State Lottery
Pull-tab games
Casino Gambling
Riverboat casinos started appearing in Indiana in 1995, and this was viewed as something of a loophole that allowed owners to get around laws prohibiting land-based gaming establishments. These sites offered the same games as a non-floating casino, from poker and blackjack to craps and roulette.
The laws were eventually loosened to allow these casinos to be permanently moored, which essentially made them land-based. In 2015, Governor Mike Pence allowed a law to pass that would enable casinos to build new facilities on land, so look for the old riverboat model to be phased out in the coming decades.
Horse Racing Betting
Live horse and harness racing can be watched and wagered on at various tracks across the state, although greyhound racing is prohibited. Thanks to off-track betting facilities, however, gamblers can also view dog and horse racing taking place in other states. Thanks to 2007 legislation, many of these racing venues now offer slot machines to go along with their equine entertainment.
Sports Betting
Despite the presence of the Indiana Pacers, Indianapolis Colts, and the annual Indy 500 race, the state does not allow wagers on sports. This includes both live and online wagers, and the law even extends to options such as March Madness brackets (assuming you pay an entry fee). As you might imagine, most residents routinely ignore some of these restrictions, especially when it comes to office pools and small wagers between friends.
Lottery
The state's lottery history stretches back to 1807, although the modern version wouldn't be allowed until 1988. Since then, it's become a booming business, bringing in billions of dollars in the process. Multi-state options such as Powerball and Mega Millions are offered several times during the week, while local favorites such as Daily 3 hold drawings a couple of times per day.
Is Online Gambling Legal in Indiana?
Indiana's illegal gambling statute clearly states that betting over the Internet is prohibited within the state. This includes signing up with a real-money online casino or poker room, betting on horses via the Internet, or even playing a Facebook game where you have to pay to participate.
Since fantasy sports is a booming Internet business, it should be mentioned that it's legal as long as the definitions of gambling aren't met. However, since most fantasy leagues require owners to contribute money in order to play and potentially win a prize pool, it's easy to conclude that most leagues within the state are in violation of the law. However, it's hard to imagine anyone ever getting prosecuted for something so minor (although stranger things have happened).
Tribal Gaming in Indiana
The federal government is the final obstacle for tribal gaming in Indiana. The Common Council and the Pokagon Band of Potawatomi Indians want to build a tribal casino in their village, creating the first Native American casino in the state southwest of downtown South Bend. After a unanimous vote by Indiana tribal groups, the city of South Bend and the Pokagon Band crafted an agreement for the new development.
Since this is Indiana, the anti-gambling crowd were out in full force. The most vocal opponent of expanded gaming in the state is a group calling itself Citizens for a Better Michiana, dedicated to opposing the spread of gaming and other vice in Michigan and Indiana.
The city of South Bend found that the benefits of expanded gaming outweigh the potential costs, and wrote an agreement that would include an annual payment in lieu of all taxes to the city, equal to 2% of net winnings. The agreement also requires the group to donate $5 million to a few specific city development initiatives, pet projects of the South Bend's mayor. For their part, South Bend agrees to lend legal support for the new casino and the tribal group itself, working to oppose any new efforts to expand gaming beyond the agreement itself.
It's a cherry deal for both sides, and it looks close to becoming a reality.
The tribal group behind the new project are based in Dowagiac. Their plans include the construction of a $400 million tribal village and casino on 150 or so acres of existing tribal land near Rum Village. The village will include four dozen homes, a hospital, government offices, the state's first Four Winds casino, a massive parking garage, and a huge luxury hotel. The tribe claims their project will create 1,400 temporary jobs immediately, with 2,000 permanent jobs to come post-construction.
Where Can I Gamble In Indiana?
Hollywood Casino Lawrenceburg 777 Hollywood Blvd, Lawrenceburg, IN 47025
Horseshoe Southern Indiana11999 Casino Center Dr SE, Elizabeth, IN 47117
Horseshoe Casino11999 Casino Center Dr SE, Elizabeth, IN 47117
Majestic Star1 Buffington Harbor Dr, Gary, IN 46406
Majestic Star II1 Buffington Harbor Drive, Gary, IN 46406-3000
Rising Star Casino Resort777 Rising Star Dr, Rising Sun, IN 47040
Tropicana Evansville 421 NW Riverside Dr, Evansville, IN 47708
Online Gambling Options in Indiana
Until the state of Indiana makes changes to existing law, you have no legal online gambling options within state lines. The law is very clear on this issue – placing bets on a gambling website is unlawful, and the state penal code includes specific penalties for breaking this law. Now that Indiana is on the short-list of states considering a ban on daily fantasy sports wagers, it seems unlikely that the state will move in the direction of legalization. If you want to gamble on the Internet, and you live in Indiana, you'll have to leave the state to keep that online wager legal.
Recommended Gambling Sites for Indiana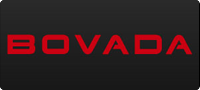 Bonus 50% up to $250
Read Review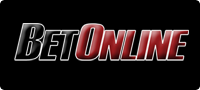 Bonus 100% up to $1000
Read Review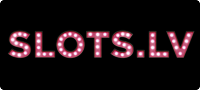 Bonus 200% up to $5000
Read Review
History of Indiana Gambling Laws
1988

Indiana voters approve the Hoosier Lottery
1993
Indian Riverboat Gaming Act passes
1994
First legal Indiana horse racing tracks open
2006

Online gambling outlawed statewide
2007
State legislature approves the creation of racinos
Further Reading on Indiana Gambling Law
We were never members of the Boy Scouts, but we still believe in being prepared. To that end, we try to read as much on a subject as possible, especially if it's something that we're going to be heavily involved in. If there's a chance that we could get into legal trouble by not knowing about a topic, it provides us with even more incentive to get off our rears and study.
If you're like us, then you may have a desire to learn more about Indiana gambling law long after this article has been devoured and digested. In an effort to help you out, we've put together a list of three more sources that should be able to supply you with additional facts.
Keep in mind, however, that none of the information contained in these pages is equal to the advice of a professional lawyer. An attorney who specializes in gaming law within Indiana is the best option, although you could go for a Ben Matlock or Perry Mason type in a pinch.
These men and women keep abreast of all the latest changes in the legal landscape throughout the state, which means they can be of particular help to anyone trying to navigate the choppy waters of gambling regulations. High rollers are especially urged to take such advice, while penny slots fans shouldn't have to worry too much about a run-in with Johnny Law.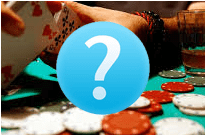 If you've ever had a question about gambling in Indiana, there's a good chance that your query is contained on this list. A total of 30 questions are covered, ranging from the legality of Facebook games to the definition of an electronic gambling device. If you want to rat out your neighbors for conducting an illegal gambling operation, there's even contact information for wannabe Henry Hill types.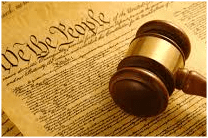 A comprehensive look at the legal codes in Indiana as they pertain to gambling. If you're tired of news articles that only cover the basics, you should be delighted by this in-depth piece of writing that delves into topics such as the definition of a professional gambler and the legality of toy crane games.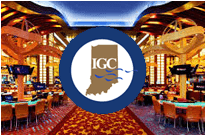 Indiana Gaming Commission
These are the men and women tasked with overseeing and regulating most forms of gambling within Indiana, and this website looks at their adventures. There's a complete guide to casinos throughout the state, as well as statues, rules, studies, and details about casino licensing. You can also read about the various IGC Divisions, including gaming agents, charity gaming, and their athletic division.
Indiana Gambling FAQ
How can I contact the Indiana Gaming Commission?
Raffles are one of the few regulated forms of gambling that Indiana citizens can sponsor and engage in without much government intervention. Of course, there's a catch. Only a few organizations are allowed to host raffles:
East Tower, Suite 1600
101 W. Washington Street
Indianapolis, IN 46204
What kinds of private or social betting are legal in Indiana?
Not many forms of gambling are legal in private in the state – unless you don't mind spending a few months in court defending yourself. The state's definition of gambling is over-broad, to the point that a private game of Go Fish for pennies at grandma's house is technically illegal and punishable with a misdemeanor. Should you go back a week later and challenge grandma to a re-match and get busted, a second offense will put you both in jail with a felony charge. Scary stuff, right? So what kinds of private betting can you do in Indiana? According to state law, "bona fide contests of skill, speed, strength, or endurance in which awards are made only to entrants or the owners of entries" are legal. The tricky part of that line is defining the phrase "contests of skill." Since Indiana is (strangely) one of a majority of US states where skill games can be proven to be legal gambling, you could have a legal case to get out from underneath a conviction. If you and grandma could prove that Go Fish rewards skill more than luck, you could prove your private (social) game is not illegal gambling. You might have trouble proving that, but you'd at least have the opportunity.
What sorts of charitable games are allowed by Indiana law?
For a state with some famously-tough gambling laws, Indiana allows non-profit groups to operate a long list of games, provided certain conditions are met. So long as your group has existed for three years or more, is completely non-profit, and is recognized by the state of Indiana, you can host bingo games, casino nights (card, dice, and roulette games only), raffles, door prizes, pull tab games, punchboards, water racing events, guessing games, and "… certain games of chance approved by the Commission." We couldn't find this list anywhere, unfortunately, so if you have more specific questions about charitable gaming law, we suggest you contact the Indiana Gaming Commission.
Are Indiana's plentiful "eight-liner" machines legal?
A report by the state AG's office in 2014 indicated that Indiana might be home to thousands of illegal gaming machines, commonly called "eight-liners." These games are technically simulations of slot and video poker games, and those sorts of simulations are explicitly illegal in the state of Indiana. Strangely enough, the law that makes these games illegal is actually the states online gambling ban, which states that "an electronic display that resembles a slot machine and meets the definition of an electronic gambling device; such as, a slot machine displayed on an Internet website" is an illegal game. The state's eight-liners fit that definition.
In Summary
While the Indiana landscape is dotted with casinos, it still takes a rather unfriendly stance to both sports betting and online gambling. Considering the changes that have taken place over the last few decades, however, it's hard to imagine that these forms of gambling won't also be allowed at some point in the future.
Online gaming seems the most likely to be allowed within the next few years, as numerous states are now cutting deals with reputable Internet casinos in exchange for hefty licensing fees. This not only provides a few extra jobs for the citizens of the state, but it also delivers a large annual shot in the arm to the state's coffers.
Given the state's passion for athletic competition, it's also possible that sports betting will one day come to the Hoosier State. This is a much more complicated area, however, as federal law prevents most states from getting involved in such activities. New Jersey is a prime example of a state that's tried to throw off such shackles, and they've been met with intense resistance from national lawmakers, professional sports leagues, and the NCAA. This doesn't mean that Indiana sports betting won't be a reality one day, but it's certainly a more uphill battle.
Despite a few limitations with Indiana gambling laws, the state remains a solid destination for those looking to wager a few dollars on various games of chance. If you happen to find yourself passing through the Crossroads of America, it may be worth your time to slow down and make a pass at Lady Luck.