Georgia Gambling: Where to Gamble Online, Laws and Historical Facts
Georgia Gambling Law Overview
Casino Gambling: Not Legal
Poker: Legal
Horse Racing Betting: Not Legal
Dog Racing Betting: Not Legal
Lottery: Legal
Daily Fantasy Sports: Not Legal
Charitable Gaming: Legal
Social Gambling: Not Legal
Online Gambling: Not Specified
The state of Georgia is famous for its Southern hospitality, and many visitors arrive expecting to see smiling locals sipping on sweet tea throughout the day. While that stereotype isn't always untrue, the friendly nature of the state doesn't seem to apply when it comes to gambling. That's because, in large part, the practice has been banned for over a century with penalties ranging from the trivial to the felonious.
As is to be expected for a state with little to no legal and regulated forms of gambling, the state of Georgia derives almost none of its revenue from gambling. The amount the state makes in licensing and fees on charitable bingo operators is negligible. We usually present these facts to put state gaming laws in context, but that's difficult with so little context to provide. A highly-profitable state lottery is the lone bright spot in the state's general anti-gaming position.
Pay close attention to Georgia gambling law if you live in a state where increased restrictions on gambling are being considered by lawmakers. Georgia's legislature has acted generally against the interests of people who want legal access to real money bets. Though it's obvious from the fact box above that Georgia citizens are interested in at least one form of regulated gambling (the state's popular lottery), recent action by lawmakers has all been in the negative.
Georgia Gambling Stats & Key Info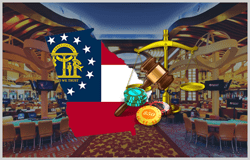 Age Requirements: 21 for charitable games, 18 for the state's lone casino
cruise ship
Approximate Annual Gambling Revenue: n/a
Approximate Annual Gambling Taxes: n/a
Number of Commercial Casinos: 1
Number of Rancinos: 0
Number of Tribal Casinos: 0
Casino Regulatory Body:Georgia Bureau of Investigation, Bingo Division
Lottery National Rankings: 4th
Georgia recently became one of many US states (particularly in the South) to state that daily fantasy sports bets are illegal. The state also failed to consider a law that would legalize commercial and tribal casino gambling, rather than put it to a vote, as was the desire of Georgia voters.
If you want to learn more about Georgia's tough gambling laws the below section should give you the long and short on just about every major issue in the modern industry.
The Legal Status of Gambling in Georgia
A lot of state gambling codes are short and to the point, but Georgia's is longer than most. At the moment, only three forms of gambling are legal within the state.
Bingo
Raffles
State lottery
The law intends for bingo operations to be run as fundraising efforts, and the license holders often tend to be service clubs and veteran groups. A limit of $1,500 can be paid out during each session, and no more than $3,000 can be awarded by a single bingo club within the span of a week.
In order to commit the misdemeanor offense of gambling in Georgia, a person must commit one or more of the following acts:
Betting on any political election, nomination, or appointment
Wagering on the result of any game or contest
Wagering on the performance of any player in a game or contest
Playing cards, balls, or dice and also wagering money or some other thing of value
If a person is involved in commercial gambling, the severity of the crime is raised to a felony and carries a penalty of up to five years in prison and a maximum fine of $20,000.
In order to achieve this dubious distinction, a person must be knowingly involved in one or more of the following acts:
Deals in chances involving the outcome or margin of victory of a contest or political election
Promotes or operates a bingo game without a license
Forwards, receives, or records a bet or an offer to bet
Promotes an illegal lottery or sells tickets
Operates a gambling place or participates in its earnings
Takes possession of anything of value that's been wagered
Another way to get into trouble with the state is to be involved with the advertising of commercial gambling. If convicted, the unlucky individual is subject to jail time ranging from one to five years, as well as a fine not greater than $5,000.
So there are no casinos in the state?
Tribal and commercial casinos are forbidden by law, but desperate gamblers can embark on a gaming trip onto the high seas. A casino cruise ship operates out of Georgia, and this vessel sails out three miles into international waters where the laws of the state don't apply. Once there, anyone over the age of 21 can enjoy video poker, blackjack, craps, poker, and roulette. The operative phrase here is "international waters," which means the player is no longer in Georgia. In many ways, this isn't any different than driving to a Florida to do your gaming.
The biggest and most widely available gambling option for residents is the state lottery. This type of game would otherwise be illegal under the current laws, but the state has chosen to make an exception since they reap the rewards. It started operation in 1993, and its offices in Atlanta are run by the Georgia Lottery Corporation. According to their official website, they've sold more than $59 billion worth of tickets and transferred $16 billion into the state's education account.
Despite all these prohibitions, people still find ways to engage in illegal wagers. Bookies can be found in plenty of bars, and illegal video gaming machines are sprinkled throughout convenience stores and gas stations across the state. Some of these can fly under the radar for years, but almost all are eventually reported and shut down.
As of this writing, there are a number of issues involving gambling that are being debated by Georgia lawmakers.
Some of the most notable include the following:
On the national level, debate is currently underway over a proposed law known as the Restoration of America's Wire Act. Championed by land-based casino tycoon Sheldon Adelson and his political sycophants, it would make all forms of online gambling illegal. This has been hotly contested by the Georgia Lottery Corporation, as they fear it would interfere with online lottery sales and cost millions of dollars in annual revenue.
Senate Resolution 135 was approved by the Senate Regulated Industries Committee, and in order to be put on a ballot it requires a two-thirds vote from both the House and Senate. If passed, this would allow Georgia residents to wager on horses in person or via the Internet.
While there are no commercial casinos in Georgia, that policy may soon change. The issue has been under discussion by politicians as of late, and MGM has even laid out plans for a $1 billion casino in Atlanta. If these talks move forward, the state might see up to six casinos constructed during the initial stages.
As you can see from the items above, gambling in Georgia is a fluid situation. That's why anyone who's considering a major investment of time and money in the hobby should first consult with an attorney. Since Georgia gambling laws make the state generally unwelcoming to such pursuits, it's wise to cover your bases before risking the wrath of the local authorities.
Is Online Gambling Legal in Georgia?
While no online gambling companies exist within the borders of Georgia, residents of the state can legally gamble with offshore sites.
But anyone trying to do so must still contend with the Unlawful Internet Gambling Enforcement Act passed on the national level. This law prohibits financial institutions from processing payments related to gambling, and this has led some of the top sites to withdraw their services from the U.S. market.
Georgia Governor Nathan Deal on Gambling
None of us were surprised when a recent effort to legalize limited casino gambling in Georgia collapsed without a legitimate debate at the highest level of government. We weren't surprised because Georgia is governed by Nathan Deal, a man whose office has consistently spoken out against casino gambling, even as they quietly spend tens of thousands of dollars researching the issue as a revenue-developer.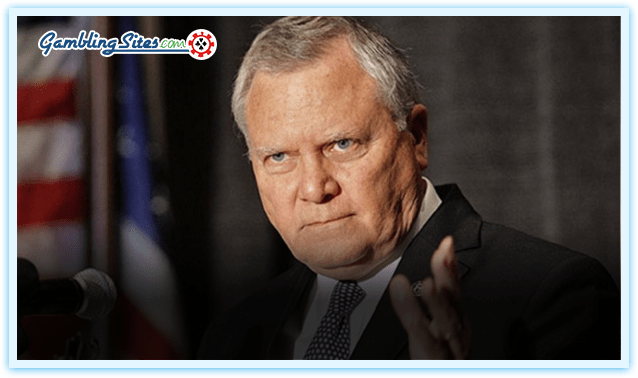 Deal's comments were in response to a study at the time showing casinos could generate a billion dollars a year for the state. That study, a product of the Georgia Lottery, showed that should the state choose to build three casinos (one in downtown Atlanta, one on the outskirts of the city, and one on the coast near Brunswick), their total production of revenue (at an expected tax rate of 35%) would break the $1 billion dollar mark within three years. Governor Deal's tone-deaf response was to say that he has;
"……repeatedly stated that there will not be an expansion of gambling under his watch."
In the same press event, Governor Deal reported that his government would focus its attention on the 10,000+ illegal slot machines he said were then in Georgia. He also claimed that each machine brought in about $200,000 a week, paying out about half that. His office's main concern has been that these machines may be sapping the state's legal lottery of millions of dollars, which robs the governor of funding for his failing educational programs.
The Georgia Lottery believes that 65% of Georgia voters would support an increase in available casino gambling in the state, though so far lawmakers have prevented the people from putting it to any kind of vote.
Where Can I Gamble in Georgia?
For live casino gambling, options are currently limited to the one operation cruise chip casino.

Emerald Princess Casino Cruise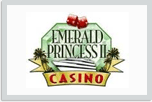 Address: 1 Emerald Princess Drive, Brunswick, GA
Venue Type:Commercial Casino Cruise
Online Gambling Options in Georgia
The existence of gambling options in Georgia depends on your interpretation of state law. Georgia law currently identifies just three legal forms of gambling: bingo, raffles, and the state lottery. Since online gambling isn't one of those three things, it could be said that placing real money bets online is illegal, since the state hasn't made it explicitly legal. Then again, Georgia lawmakers have never acted to shut down the apparently-legal casino cruises that have launched from the state over the years.
Couldn't gambling online at an offshore site be seen as similar to gambling over international waters? Since lawmakers haven't acted to explicitly make online gambling legal or illegal, the question is pretty much up in the air. So long as you do your gambling at offshore sites, you don't have anything to worry about in the state of Georgia, provided lawmakers don't move to outlaw the practice, as they've been wont to do with gambling for a few decades now.
Recommended Gambling Sites for Georgia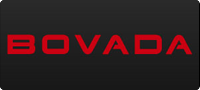 Bonus 50% up to $250
Read Review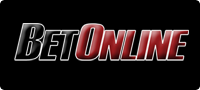 Bonus 100% up to $1000
Read Review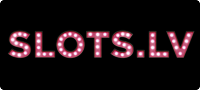 Bonus 200% up to $5000
Read Review
History of Georgia Gambling Laws

All forms of gambling outlawed.
Sales of lottery tickets banned.
Charitable bingo and raffle games legalized

State lottery created.
Video poker and slot machines outlawed.
Further Reading On Georgia Gambling Law
knowledge about what's going on. If you fall into that category, then you can go ahead and skip this section. For those who are more deliberate, however, you may find that the information contained in these sites provide a better understanding of how gambling works within the state of Georgia.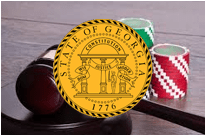 A concise summary of the gambling laws currently in place within the state of Georgia. From bingo to pyramid schemes, this article delves into the smallest details, whether they're classified as felonies or misdemeanors.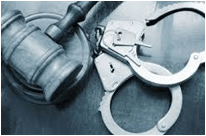 While not specifically about gambling, this article can still prove valuable for research purposes. There are plenty of anti-gambling advocates who draw a direct link between crime and legalized gambling, but what about a state where gambling is almost non-existent? From robbery and rape to juvenile gambling arrests, crime statistics are available from across the state from 2009 through the present.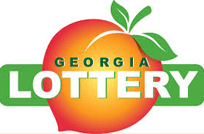 While most forms of gambling are illegal in Georgia, this official site at least lets you read up on one of the few types of legal gaming. Drawings for the state lottery are held every day, and this site lists all the winning numbers. Details are also provided for each type of game, whether it's a multi-state offering such as Mega Millions or a local scratch-off ticket. For those who are concerned about where the state's profits go, there's also a section detailed the funding of public schools.
Georgia Gambling FAQ
How are poker rooms in Georgia legal when casinos are not?
This is the most common question we field from Georgia citizens. The state has nearly two-dozen poker rooms, venues that can host poker games and not much else. Those games are heavily-regulated in terms of buy-ins and other game features. It's not an unmitigated gambling free-for-all, in fact, the gaming that goes on in these rooms is pretty tame, with buy-ins limited to $100 or so depending on municipal laws. But that's not why they're legal.
These games are legal because they're defined as skill games, and under Section 60-12-20, bets on games of skill are legal. Specifically, the law says it is legal to "[make] an offer of a prize, award, or compensation to the actual contestants in any bona fide contest for the determination of skill, speed, strength, or endurance or to the owners of animals, vehicles, watercraft, or aircraft entered in such contest."
How does the state determine if a game is a skill game or not? Georgia has eight criteria by which they test games involving real-money bets. If any of these conditions are met, meaning if any of these things are present, the game is legal:
A learned power of doing a thing competently;
A particular craft, art, ability, strategy, or tactic;
A developed or acquired aptitude or ability;
A coordinated set of actions, including, but not limited to, eye-hand coordination;
Dexterity, fluency, or coordination in the execution of learned physical or mental tasks or both;
Technical proficiency or expertise;
Development or implementation of strategy or tactics in order to achieve a goal; or
Knowledge of the means or methods of accomplishing a task.
Poker pretty clearly involves all but three of these, and is therefore an acceptable game of skill on which you can place wagers. Other restrictions on the game keep these legal poker games from getting out of hand, or producing too much profit for the game's operator.
I heard that you can recover illegal gambling losses in Georgia … is that true?
Like many states with lengthy prohibitions against most forms of gambling, the state of Georgia has chosen to reinforce that position by giving people who lose at an illegal game of chance an opportunity to publicly recover that loss. Here's the applicable law, from Section 13-8-3b:
"Money paid or property delivered upon a gambling consideration may be recovered from the winner by the loser by institution of an action for the same within six months after the loss."
That's pretty plain – if you're playing in a dice game and you lose $100, you can recover that loss within six months. There's long been a question about how this process is handled, and whether or not the parties involved would be charged with illegal gambling, considering one witness is testifying to that effect in court. The state of Georgia takes things further than other states, allowing people to claim gambling losses even after that six month period, provided they'll share they revenue 50-50 with their county's educational fund.
How do I know if a game is legal or not in Georgia?
There's a simple test you can use to figure out if you're breaking the law by placing a real money wager or something that could be considered a real money wager. By Georgia law, a person is guilty of placing an illegal bet if they "make a bet upon the partial or final result of any game or contest or upon the performance of any participant in such game or contest," or if they do the same for the result of any political nomination or election.
A final definition for gambling says that a person is guilty of illegal betting if they "play or bet for money or another thing of value at any game played with cards, dice, or balls." If you're doing any of those things, you're probably gambling illegally.
Is the bingo game at my mom's nursing home legal?
Georgia is one of a handful of US states with strict gambling laws that create genuine fear in the populace, because they're so strict and carry such swift and harsh penalties. We've actually had to explain how nursing home bingo games are legal to Georgia citizens, concerned that the government would crack down on Nana's afternoon recreation the way the state's lawmakers have come down on video poker and other small-scale gaming operations and machines.
Georgia law specifically protects what it calls "recreational bingo," any game or games of bingo operated at no charge to the participants, and in which only noncash prizes and consideration are handed out. This law was designed to protect low-impact bingo games in settings like schools and hospitals, so it contains some interesting restrictions.
No legal bingo game in Georgia can allow participants to exchange their prize for money, and must be played at a "… tax-exempt licensed organization," or "nursing homes, retirement homes, senior centers, or hospitals." These days, the law requires that no prize be worth more than $5, and must be operated by a business with ten or more full-time employees. Also, the law is very clear on this, you can't be paid for operating or hosting a bingo game or session, and must instead volunteer your time.
In Summary
While not as restrictive as legislation found in Hawaii or Utah, Georgia gambling laws remain largely unfriendly to potential bettors. Much of this stance has been based on the state's Christian roots, and it's no coincidence that the laws prohibiting such activities are covered under a section labeled "Offenses against Public Health and Morals."
This anti-gambling attitude has pervaded the Peach State ever since it was admitted into the Union back in 1788. No casinos have existed on Georgian soil, and this even applies to tribal gaming facilities.
The landscape is beginning to change, however. A number of politicians have expressed frustration at seeing residents go outside the area to do their gaming, and an increasing amount of legislation has been introduced in recent years to reverse the state's gambling drought. If the two latest movements have any success, it may only be a matter of time before horse racing and casinos come to the area.