Top Apps for NASCAR Betting
If you have found yourself looking for the best NASCAR betting apps, you're on the right track. Not only have you made the decision to demand better, but have also put yourself in pole position to benefit from numerous features and bonuses when betting on NASCAR for real money.
Why settle for anything less? The best apps to bet on NASCAR are designed to put you in the driver's seat. So, put those subpar mobile apps in the rearview mirror, and find out what the top NASCAR betting apps have to offer.
How We Rate

Safety & Security
You should be able to gamble online without fear. So we only recommend licensed sites that use the latest security and encryption techniques.

Bonuses
Maximize your bankroll with fantastic bonuses. Our recommended sites offer valuable bonuses with fair terms and conditions, including manageable wagering requirements.

Games & Betting
The best sites have the best wagering options. That's why you will find extensive games and betting opportunities on our recommended sites.

Banking
Getting your money to and from your account shouldn't be a hassle. We only recommend sites with a variety of convenient banking methods, including cryptocurrency and e-wallets.
Many things in life are subjective. Some like coffee, others like tea. Some like The Rolling Stones, others like The Beatles. Some will tell you Richard Petty is the greatest driver of all time, while others say Dave Pearson deserves that accolade.
When it comes to choosing online sports betting apps, for NASCAR or anything else, there is less subjectivity involved. Quality is quality.
Quality applies to everything from getting the best NASCAR odds and a range of betting markets, to the overall design of the app. Classy extras like a slick interface and state of the art software also feature in our top NASCAR betting apps, because that's another thing we like to see.
Most importantly, the apps we recommend are safe, trustworthy, and legal.
Of course, you can find much more, as we will explain below. But if you're looking to dive straight into the action, just pick one of our top-rated NASCAR betting apps and get started.
Best NASCAR Betting Apps

Finding Safe and Trusted NASCAR Betting Apps
Randomly choosing from all the available mobile apps to bet on NASCAR is like walking blindfolded across the track in the middle of the Daytona 500 – you are asking for trouble. It's akin to frying an oily steak in your birthday suit, or licking an electric fence. It's like… you get the picture.
Above all else, safety is king. And when it comes to your hard-earned money, you're going to need some guarantees that you're getting a fair shake. So always think wisely before choosing where to bet on NASCAR online from your mobile device.
If you're an absolute novice to the sports betting apps game, you might a little apprehensive about betting this way. But fear not, as we only recommend mobile apps that are completely trustworthy and secure.
Initial Inspection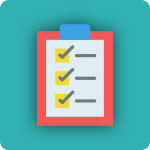 We closely inspect real money gambling apps to ensure they are worthy of our recommendation. And in doing so, the very first thing we look for is if the app is legal and above board. This applies to the betting sites or online sportsbooks behind the apps, too.
One of the easiest ways to tell if mobile betting apps are safe and trustworthy is to check the licensing and regulation details. If an app is fully licensed and regulated by a recognized, respectable body, things look good.
But we don't just check these details and pass apps off as safe. We need to analyze the security features to gauge if things are up to scratch.
Security Features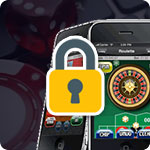 As technology progresses at a super-fast pace, there is also a growth in the capabilities of fraudsters and hackers to find new ways of accessing your information.
With that in mind, we only recommend apps that come with built-in security features such as the latest SSL-encryption, impregnable firewalls, and other means of protecting your sensitive information.
The security features on our recommended NASCAR apps act similar to a team of bouncers on the door of an elite club. If you look shady, you ain't getting in.
Online Reputation and Reception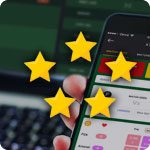 The reputation of the apps we recommend quite often precedes them. In other words, there is a big chance you have heard of the online betting sites associated with these apps before you have used them.
A major reason for our trust in these apps comes down to that very same reputable quality – all of our apps have a track record of delivering positive experiences to NASCAR betting fans.
We also perform our own extensive background checks, of course. Yes, positive reviews are fantastic, but we want to judge things for ourselves. And that's why our team carries out strenuous tests and reviews to ensure that all online betting apps meet our super high standards before we recommend them.
What Makes the Best Apps for NASCAR Betting?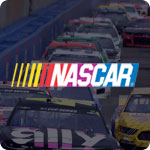 Our aim is to recommend only the very best NASCAR betting apps that lead the field. What makes this a relatively straightforward task to accomplish is twofold – A, we know exactly what we are looking for; and B, the cream always rises to the top.
And while we always provide unbiased reviews and evaluations of apps, the best of the best apps for betting on NASCAR races always stand out from the rest. The absolute cream of the crop is limited in numbers – and these apps are what we recommend to you.
So how exactly do we identify the top-rated NASCAR betting apps? Well, to put safety and security to the side for a moment, we think the following factors are up there with the most important.
Pure Convenience
How much easier would life be if you could access an app through a mobile device in your pocket, and be immediately transported to a whole world of real money NASCAR betting opportunities, wherever you are?
Well, that's exactly what you can get your hands on today. A super convenient, well-designed mobile app for betting on NASCAR online that has everything you need to join those revelling in the modern world of race betting.
Great Odds
Well duh. We all want the best odds we can get because that means more money in our pockets whenever we win a bet. It's as simple as that.
Now, our recommended apps come with highly competitive NASCAR odds. These odds are above the average you will find on those subpar apps we alluded to a little earlier.
Wide Range of NASCAR Betting Markets
You can find NASCAR odds for the next race on any old run of the mill mobile app or online betting site. But when it comes to a range of different markets, these shoddy apps come up short.
Our recommended apps not only get you early odds for all NASCAR series races but also provide creative and exiting NASCAR betting markets that you will struggle to find elsewhere. Which is nice, as it can get a little boring just betting on the winner of the race, right?
A Choice of Payment Methods
Not everyone is happy with paying by credit or debit card. Sometimes, it's nice to have options. And this is something we look for when rating online betting apps.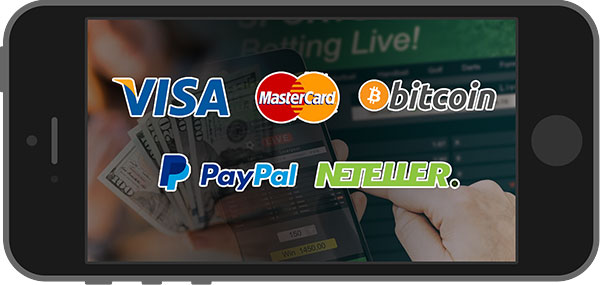 You want choice? You got it. Not only will you have a wide range of cards and e-wallets to choose from, but cryptocurrencies and alternative payment methods that can really enhance your betting experience.
Credit and Debit Cards: Visa, Mastercard, Diners Club, Maestro
E-Wallets: Neteller, PayPal, Skrill
Crypto: Bitcoin, Ethereum
Other: Prepaid cards, checks, wire transfers
Not all of these are available at every single app, and some are restricted in certain regions. The top betting apps for NASCAR typically provide at least a few options, though.
Excellent Customer Support
The mark of a great real money betting company is how far they go to ensure you, the customer, is looked after. And what is classier than a rapid customer service and support function that is available 24/7, 365 days a year?
You can access the customer support team via our recommended NASCAR apps. Whether it is a generally query or something more specific, you will surely find a helping hand to guide you in the right direction.
Bonuses, Rewards, and Extras
Last but not least, another feature of the top-rated NASCAR betting apps is a couple of bonuses and rewards now and then. Everyone loves something for free, and these extras can really brighten up the day.
Not only do our recommend online betting apps come with multiple bonuses and rewards for new players – there are lots of existing customer promotions that you can get your hands on, too.
Using Mobile Apps for Betting On NASCAR Online
You know, sometimes it's best to try things out for yourself in order to see what appeals to you the most. But our experts are unanimous in thinking that the top NASCAR betting apps are great for anyone looking for a fun and convenient betting experience.
Regardless of whether you are using Apple, Android, Windows or any other compatible mobile device or software, you will benefit from using these apps for NASCAR betting. Oh, and let us stress the plural "apps" – you are free to sign up with as many mobile betting apps as you please. Providing you are eligible to do so, of course.
It's so easy to access NASCAR odds from multiple apps. Comparing odds and surfing for more markets is as straightforward as it gets. And in the ultra-competitive world of online betting, that is very desirable.
What's best, you can access the app anytime and anywhere. Providing you have an internet connection, the world is your oyster.
There are numerous advantages to having our recommended NASCAR betting apps at your disposal. You'll find out what really does it for you, personally, when you try them for yourself.
NASCAR Betting Apps FAQ
Need some more information? Perhaps these frequently asked questions can answer any further queries you may have.
How safe are NASCAR betting apps?
We can only vouch for the NASCAR betting apps that we recommend. These are completely safe to use, and come with industry-leading security features and protection that is difficult to find on most other apps.
What are real money NASCAR betting apps?
In short, real money NASCAR apps allow you to bet real money on NASCAR races online from a mobile device. If your bets win, you receive a profit on your stake. In contrast, a free NASCAR betting app will not allow you to do this.
Should I download just one NASCAR betting app?
That is entirely up to you. There are huge benefits from signing up for multiple apps, as you can benefit from numerous bonuses and have access to a wide range of odds and markets.
However, if all of your betting activity is funneled through one app, you could avail of loyalty benefits such as VIP status or a silver/gold club membership.
How do I sign up at mobile betting apps?
These days, most apps work through mobile betting sites, meaning you don't have to download NASCAR betting apps to your device. For those that are download-only, you can access them via the App Store, Google Play etc.
Actually signing up is generally a piece of cake. Just follow the instructions and you are away!
Are NASCAR betting apps legal?
The best way to tell if our recommended NASCAR betting apps are legal for you use is to check if gambling is legal in your jurisdiction. You might find information relevant to online gambling jurisdictions helpful in this case.
However, if you are struggling to find the answers you need, you can reach out to the betting site that provides the app through their customer service and support team. What we can say is all the best NASCAR betting apps we recommend are operating legally in the jurisdictions in which they are based.
AUGUST
Sportsbook of the Month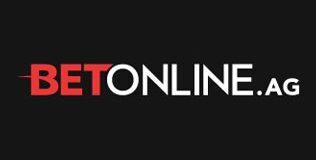 Welcome Bonus
50% up to $1,000
Read Review
Visit Site