Bitcoin Alternatives – An Introduction to Altcoins
Cryptocurrency, blockchain, altcoin…
In 2008, these weren't even words, let alone concepts. But seemingly out of nowhere, the mysterious Bitcoin was introduced in 2009.
It may have taken a while for most people to gain any familiarity with the term "Bitcoin," the original cryptocurrency.
But since then, the wonderful world of virtual and decentralized currency has exploded with over a thousand alternatives to the original, coining the brand-new term (pun intended) "altcoin."
Altcoins all start with the basic Bitcoin premise but take a slightly different turn to attempt to stand out to miners and investors, as you'll soon witness. Some stand alone and others use Bitcoin's blockchain platform.
Developers are consistently coming out with new variations attempting to be more viable than Bitcoin, and eventually, more valuable.
The "major alts" are the altcoins with the top market caps, and we're going to cover many of those but also include some others that are notable for other reasons like their creativity or participation in the altcoin evolution.
Inventors are going well beyond pure currency investment to use the coins and tokens for technological advancement and innovation.
Getting Started with Altcoins
Before we get into a few examples, you may be wondering how you can get in on the altcoin game. Like Bitcoin, at first it's more challenging unless you happen to be an algorithm expert and become a miner so you can earn some. But there are now new ways to expand your portfolio and use altcoins for investment purposes.
Cryptocurrency exchanges
Coinbase is one of the most prominent and well-known. It allows anyone to exchange traditional currency for Bitcoin, Litecoin, or Ethereum. It's a natural process, as it's similar to a conventional banking transaction.
With Coinbase, Bitcoin owners aren't holding their own full-node wallet. Instead, they're having the exchange house their balance and facilitate transactions.
With the new altcoins, exchanges can be a quick way to get the ball rolling. Some will require you to have Bitcoin first and then swap it for an altcoin, while others, like Coinbase, will convert your own cash to virtual currency for you.
The downside to Coinbase is that you can only trade Bitcoin, Ethereum, and Litecoin. But there are others like Kraken that have an expanded portfolio that includes Ripple, Monero, Dash, ZCash, Dogecoin, and many others.
Claim some for free (well… sort of)
There are some different ways to become part of the altcoin investment community without exchanging another currency.
For example, Dogecoin is available by playing some games through freedogecoin.com. If you have a website and can provide display advertising, you now have a new Litecoin revenue stream. If you watch for newly developed altcoins, there should be other creative ways to get in on the ground floor as well.
Trade work for altcoin payments
Just as Bitcoin pays its miners to come up with new blockchain algorithms, altcoins have similar work that needs to be accomplished.
Reddit has a cryptocurrency job board that you may find handy if you're computer and mathematically inclined. You may not even need the heavy-duty processing equipment required of Bitcoin miners.
Bounty0x's entire premise is based on a bounty hunting platform of posted campaigns and "hunters" completing the tasks in exchange for the BNTY currency.
15 of the Hottest Altcoins
With over 1,000 different altcoins, we can't cover everything. It's also worth noting that the cryptocurrency market is changing all the time, with new currencies being launched on a regular basis and other currencies failing.
With that being said, here's a look at some of the more prominent or unique altcoins that merit a closer look at the time of writing.
Namecoin
Namecoin earns the number-one place on the list, as it is the first altcoin. It came out in 2011, and for a short time, was the only alternative to Bitcoin.
The purpose was to improve internet security and privacy. Namecoin also introduced the concept of merged mining where multiple cryptocurrencies could be worked on at one time, rather than a miner devoting entire resources to one project.
Introduced

2011

Creator

Vinced (pseudonym)

Website

namecoin.org

Symbol

NMC

Market Cap

$36,816,980

Key Features

Maxes out at 21 million coins like Bitcoin; merged mining; DNS control and privacy; first altcoin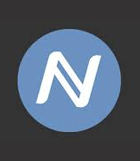 Ethereum
Ethereum is one of the more well-known altcoins, as well as being more accessible than many others. You can buy and sell it through Coinbase along with Bitcoin and Litecoin.
The most significant difference between Ethereum and Bitcoin is that Ethereum focuses on innovation. It allows for decentralized applications to be built on the blockchain technology introduced by Bitcoin. So, where the central premise of a private cryptocurrency is the same, as Ethereum offers Ether coins, it can also be used for other projects.
You can use it for crowdfunding or advance sales or a new product or service. You can build an entirely new virtual organization. You can also learn the Solidity language to design your own cryptocurrency.
Introduced

2015

Creator

Ethereum Foundation (Swiss non-profit)

Website

ethereum.org

Symbol

ETH

Market Cap

$83,099,301,468

Key Features

Technology differs from Bitcoin; EVM (Ethereum Virtual Machine) reads and executes bytecode; prompted the launch of the Enterprise Ethereum Alliance connecting Fortune 500 leaders and startups supporting the blockchain premise in different business models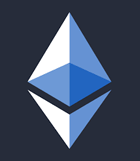 Dogecoin
Dogecoin is like "doggy coin," with a mascot replicated after a meme of a Japanese Shiba Inu dog. Doge is the mascot and gives this altcoin a more lighthearted feel.
The community is what makes Dogecoin stand out, as there's a Reddit community as well as the Dogecoin Foundation, a non-profit that contributes to charity and funds different causes. Of course, both organizations were designed to promote the unique cryptocurrency but also make an overall positive difference.
Introduced

2013

Creator

Billy Markus and Jackson Palmer

Website

dogecoin.com

Symbol

DOGE

Market Cap

$549,451,874

Key Features

Quick and easy wallet set-up, theme with a mascot, the Dogecoin community of users including the Dogecoin Foundation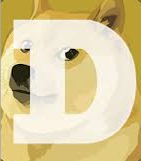 Ripple
Ripple is one altcoin to watch in 2019. Since its inception in 2012, its value has risen 28,000% (no typo here). It closed out 2017 with a 33% increase in December and had managed to avoid the ebbs and flows that Bitcoin and others have experienced.
Instead of a proof-of-work system like Bitcoin, Ripple uses a consensus method to validate its account balances and offers nearly instant (is five seconds fast enough?) transfers.
It has recently partnered with some banks and American Express and has some hedge funds devoted to it.
There is talk of Coinbase adding it to their line-up, but it can currently be acquired through BitStamp or Kraken.
Introduced

2012

Creator

Chris Larsen and Jed McCaleb

Website

ripple.com

Symbol

XRP

Market Cap

$40,353,473,416

Key Features

Seamless transfer of money between USD, Yen, Litecoin, and Bitcoin; instant transfers, no proof-of-work system; 28,000% rise in value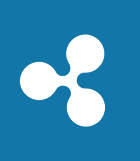 Litecoin
You could say that Litecoin could be summed up as "four times Bitcoin." Not four times better, but four times faster and there are four times more coins are available.
A Litecoin transaction can take just two minutes to complete, making it a highly appealing altcoin for personal and business users. Bitcoin and Namecoin cap out at 21 million coins, but Litecoin has an 84-million maximum.
Some online casinos have now added Litecoin to their banking menu, and you should be able to buy, sell, or trade it through some exchanges easily.
Introduced

2011

Creator

Charlie Lee and the Litecoin Core Development Team

Website

litecoin.org

Symbol

LTC

Market Cap

$8,260,874,882

Key Features

Two-minute transactions; Litecoin communities through forums and Reddit; uses algorithm called Skrypt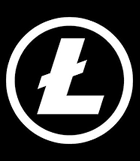 IOTA
The Internet of Things Application – IOTA – is in partnership with companies like Microsoft and Fujitsu, offering the first publicly accessible data marketplace. IOTA uses Tangle, which is a blockless ledger rather than the traditional Bitcoin-type blockchain. Instead of mining, IOTA asks anyone who submits a transaction to verify two other random ones.
It's a relatively new altcoin, and you can't purchase any using cash, even through exchanges. You first have to have Bitcoin or Ethereum and then trade it for IOTA through an exchange like Bitfinex or Binance.
Introduced

2017

Creator

Dominik Schiener and David Sonstebo

Website

iota.org

Symbol

MIOTA

Market Cap

$5,020,332,007

Key Features

Uses a blockless ledger called Tangle, and users verify other random transactions; plans to capitalize on the Internet of Things data with plans to sell to other companies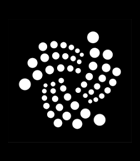 Zcash
Zcash was developed from Bitcoin Core's codebase with the intent to provide an even more secure cryptocurrency. Zcash equates it to Bitcoin being an http:// website, and Zcash would be the https:// version with an extra measure of security.
It was known initially as Zerocoin and does involve mining, but unlike Bitcoin, it didn't launch pre-mined. Instead, there was and is an investor's group which provided a combined $1 million in funding to get the project off the ground. In exchange for the seed money, the team receives a 10% reward during the first four years of operation.
Zcash will cap at 21 million coins, with mining expected to be completed in 2032.
Introduced

2016

Creator

Advisors and engineers of ZECC

Website

z-cash

Symbol

ZEC

Market Cap

$1,528,585,376

Key Features

Fungible currency; focuses on a higher level of security and anonymity than Bitcoin or other altcoins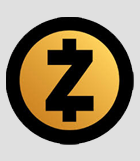 Cardano
Cardano provides a cryptocurrency called Ada, but it's also a technological platform that's being constructed in layers. It will eventually be able to run current financial applications on a global scale.
As Cardano's website states, it provides "the first provably secure proof of stake algorithm, peer-reviewed by academics."
Introduced

2017

Creator

Charles Hoskinson and Jeremy Wood (through Input-Output Hong Kong)

Website

cardanohub.org

Symbol

ADA

Market Cap

$10,459,395,088

Key Features

Scalability and accessibility; focus on balance regulation with privacy and decentralization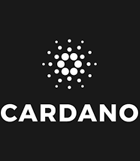 Steem
The developers responsible for BitShares and EOS created yet another altcoin launched in 2016. Steem is quite unlike others, though. Its premise is unique and highly debated as well.
The Steem cryptocurrency is on top of the blogging and social media site called Steemit. It provides tokens known as Steem and SteemDollars that are used similarly to other altcoins. There's a third component, though, known as Steempower, which represents the interest and is used within the Steem Community only.
The text contributions are submitted within the blockchain, and authors and curators can get paid for their work as it's based on a reputation-type system.
Introduced

2016

Creator

Ned Scott and Dan Larimer

Website

steemit.com

Symbol

SBD (Steem Dollars); STEEM (Steem)

Market Cap

$40,250,242 (SBD); $1,026,306,074 (STEEM)

Key Features

Uses an account and not a wallet; more of a focus on contributing to the community and on spending rather than accumulation; account holders can earn rewards based on a voting system; offers the possibility of interest-earning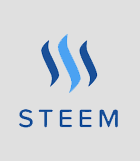 NEM
NEM (New Economy Movement) offers cryptocurrency called XEM that can adapt to many other applications for different uses through NEM's Smart Asset System. It began as a fork off of altcoin NXT and offers blocks that are completed every 60 seconds.
One of the services that NEM provides using XEM is NEMPay, which could be compared to creating a unique PayPal type of system. Businesses could customize it with their logo and essentially have individual custom peer-to-peer payment products.
What makes it different from Bitcoin is that it uses a "Proof of Importance" algorithm, whereas Bitcoin's is based on "Proof of Work." Other applications for NEM and XEM could be escrow services, equity markets, and mobile payments.
Introduced

2015

Creator

Utopian Future

Website

nem.io

Symbol

XEM

Market Cap

$4,851,494,999

Key Features

Adaptable to many other applications; NEMPay that allows users to create their own PayPal-type e-wallet payment service; uses a Smart Asset System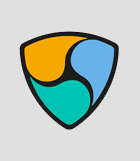 Stellar
The Stellar brand consists of three business models. One is the Stellar Network, an open-source, community-owned network that processes financial transactions. The other is Stellar.org, the nonprofit that connects people to low-cost financial services and encourages personal business development. The third is the altcoin, formerly called a Stellar but renamed as a Lumen (XLM) to avoid confusion.
All three components can work in tandem or individually, and the network can be used by anyone with no fees attached.
In 2014, when the Lumen was called the Stellar, the organization launched with 100 billion coins. Every Lumen transaction has a .00001 XLM transfer fee attached that acts as a security token to prevent intrusion. The charges are redistributed back into the system, but Stellar relies on the mandatory fee and customers maintaining a one Lumen minimum balance at all times for their implemented safety and security measures.
Introduced

2014

Creator

Bartek Nowotarski

Website

stellar.org

Symbol

XLM

Market Cap

$7,274,198,021

Key Features

Open source financial technology; nonprofit attached with contributions by Blackrock, Google.org, and Fast Forward; security backed by small transfer fee and minimum balance requirements; frequent Lumen giveaways to get users kickstarted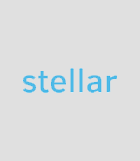 OriginTrail
One of the newest blockchain platforms to launch takes on a novel approach to supply chains.
OriginTrail is all about transparency in the supply chain. It connects products and services globally and maintains the transactional fingerprints in the blockchain. All data is synchronized with less chance of theft or manipulation. Services can be negotiated and real-time information stored in one central hub.
The organization raised 17928.3 ETH in their pre-sale and crowdfunding campaigns, reaching their funding goals on January 17th of 2018. It's now open for business, starting with the food industry. However, the platform can adapt to any product supply chain.
Introduced

2018

Creator

Zarko Stamenic (Product Designer), Tomaz Levak (Co-founder)

Website

origintrail.io

Symbol

TRAC

Market Cap

$47,629,062

Key Features

Off-chain decentralized peer-to-peer network; focus on transparency in product supply chains; can run on any IT system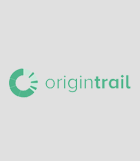 Bounty0x
Of all of the various altcoins discussed here, the premise of Bounty0x might be the most straightforward and easiest to understand.
As the name implies, Bounty0x is a decentralized bounty hunting platform. The tokens are the bounty and allow for Hosts to post new bounty campaigns and for hunters to participate and claim rewards for successful completion.
There are three types of bounties, as follows.
Automated – basic tasks like following or liking on Twitter and Facebook or sending out referral links
Sheriff – these have more of a time commitment and can be activities like posting YouTube videos, writing articles, translations, Reddit posts, etc.
Super – a super bounty can be website-related such as improvements, security, new features, bugs, design, etc., but it can also be an expansion task. A bounty could be posted for something like new scientific discovery, a medical cure or advancement, or any number of challenges
Like OriginTrail, Bounty0x focuses on smart contracts, as well. It's the product of a large team with a stellar reputation.
Introduced

2017

Creator

Angelo, Adam, Pascal Thellmann, Deniz Dalkilic

Website

bounty0x.io

Symbol

BNTY

Market Cap

$17,139,542

Key Features

BNTY can be earned by successfully participating in and completing various campaigns; bounties are for small-scale and challenging propositions; exciting and innovative approach for businesses offering contract work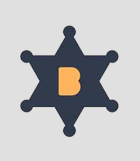 DeepBrain Platform
We've seen different altcoins serve various purposes like bounties, product chain management, and a publicly accessible data marketplace. DeepBrain delves into the world of artificial intelligence as the first AI computing platform by blockchain.
The DeepBrain Cloud Platform can be compared to Amazon's Alexa and also has gained 100 clients in just a few months. It provides AI trading and exchange platforms and strives to help businesses fully use and develop the power of AI. The company feels that it can reduce the computational costs by 70%.
DeepBrain operates on smart contracts based on NEO (the next submission) and uses DBC coins or tokens to reward miners, as well as for purchasing computing power and data.
The initial public sale for DBC was held in December 2017, and the entire 420,000,000 allocation sold out in just three hours and 30 minutes from investors trading in NEO for DBC.
The DeepBrain Chain team is known for introducing Smart360, the Chinese voice assistant, back in 2012. Smart360 was released a full six months before Chinese Siri hit the market.
Introduced

2017

Creator

DeepBrain Chain core team

Website

deepbrainchain.org

Symbol

DBC

Market Cap

$91,168,200

Key Features

First AI computing platform; plans to reduce AI computational costs by 70%; data ownership and usage rights identified and protected by blockchain technology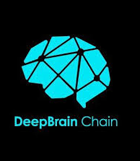 NEO
We wanted to close out with NEO, as it is one to watch moving forward. Heading into 2019, when other altcoins were experiencing significant dips in value, NEO was surging ahead.
NEO initially launched as Antshares in 2014, but quickly changed its name to something much more appealing. You may know Neo from The Matrix. In Greek, it means "new and young," much more fitting to this new technology. However you want to look at it, the name evokes a feeling of progression and forward-thinking.
The focus of NEO is on a new smart economy with smart contracts, digitized physical assets, etc. It's bringing as much from the physical world to the virtual world as possible through an open-source platform and the use of fiat as an internal currency.
There are 100 million NEO tokens in total, and they can be used to produce GAS that works as the fuel, paying for smart contract development and issuance within the platform.
Introduced

2014

Creator

Da Hongfei and Erik Zhang

Website

neo.org

Symbol

NEO

Market Cap

$7,252,960,000

Key Features

Uses one blockchain; intent is to build and expand upon a new smart economy including smart contracts (legal agreements turned to code); a centralized-decentralized platform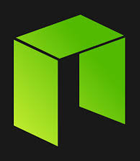 Before You Trade Your Fiat for Cryptocurrency
Our short list of 15 is just a small sampling of the most innovative and talked-about altcoins to date. As you can see, altcoins serve a much bigger purpose than just a financial investment.
Companies are using the tokens and blockchain technology to revamp the way we do business. They're incentivizing innovations, creating jobs, and funding nonprofits.
As the valuation fluctuates and even more altcoins hit the virtual marketplace, it's advisable to do your research. You can get in on the ground floor of some projects without even making a cash investment.
Some of the altcoins can be purchased outright for traditional currency, and others require trading another cryptocurrency. For example, DeepBrain Chain launched by accepting NEO, and OriginTrail relied on Ethereum to get the wheels in motion.
For More Information on Altcoins
Altcoins can be an exciting investment, but the entire cryptocurrency concept may be a bit daunting when you first get started. We have a comprehensive introduction in our guide to cryptocurrencies that you may find helpful. In fact, there is lots in this guide that you may find useful!
Another useful resource is CoinMarketCap. This is a great website for getting up-to-date pricing and market caps.