Betting NBA Futures and Outrights
Many people who bet on the NBA ignore futures and outrights. There are several reasons for this.
The most common reason for not betting on NBA futures is the long wait for payouts. If you bet on the winner of the NBA Finals at the start of the season, for example, it'll be a few months until you know if you've won and can claim any winnings.
This can be annoying for sure, but it's not a good reason for leaving money on the table. NBA futures betting is one of the best ways to make money from basketball gambling. You need to have the right strategies, of course, but futures wagers are profitable opportunities that should not be ignored.
This guide will help you understand all about betting NBA futures and how to make money from them.
NBA Futures for Teams
There are many different betting markets for NBA futures. You won't necessarily want to get involved with all of them, but it certainly doesn't hurt to understand your options.
In this section we focus on how to bet NBA futures and outrights that are related to teams.
Betting on the NBA Championship Winner
Most of you probably know this one very well. You can bet on any NBA franchise to win the Championship at the end of the season.
This particular NBA betting market is usually open all year round. As soon as one NBA Finals is finished, the odds get released for the following season.
You can place your wager before the campaign has started, during the playoffs, or at any other time. Just select the team you want to back and bet on it. If that team ends up winning the NBA Championship, you'll win some cash.
Betting on Conference and Division Winners
The next two mainstream NBA outrights are similar. You can back any team to win its division or conference.
There is a slight difference between the two options, however, and it's good to have it in mind when betting NBA futures of this type.
The division winners are determined by their regular season record, while the conference winners are determined in the NBA playoffs. Adding the knockouts to the equation certainly changes the whole dynamics, so that should be part of your NBA futures betting strategy.
Win Totals
Another interesting way to bet NBA futures is to go for the win totals market. The top NBA betting sites all set their lines for each team, and they look something like this.
San Antonio Spurs over 49.5 wins
-110
San Antonio Spurs under 49.5 wins
-110
You can pick either option from the example above and the number of regular season wins registered by the Spurs determines if your wager is successful.
You'll need at least 50 victories to win if you backed the over, and no more than 49 for the under.
This betting market is usually available before the new NBA season or in the early stages of the regular season, but you can sometimes find it late in the season. It's one of the most underrated NBA futures, and it often opens the door to excellent betting opportunities.
We have a page that's dedicated to betting NBA win totals market, so feel free to check it out.
NBA Futures for Players
The other main group of NBA futures betting markets is related to players. Most of these are related to who will win the various player awards that get decided each season.
You probably know that the league features plenty of players awards. Here are some examples.
Regular Season Most Valuable Player
Rookie of the Year
Most Improved Player
NBA Finals Most Valuable Player
Most online sportsbooks offer NBA futures odds for all the player awards. All you have to do is back the player you think will win an award. Odds are typically only available for players that have at least some realistic of chance of winning, but the list is generally long enough.
If you want to bet on an player to an win an NBA award and there are no odds listed for him, you can always contact some sportsbooks and see if they'll give you a price.
Other basketball futures for betting on NBA players are based on performances over the season, or related to the All-Star Game or the All-NBA Team.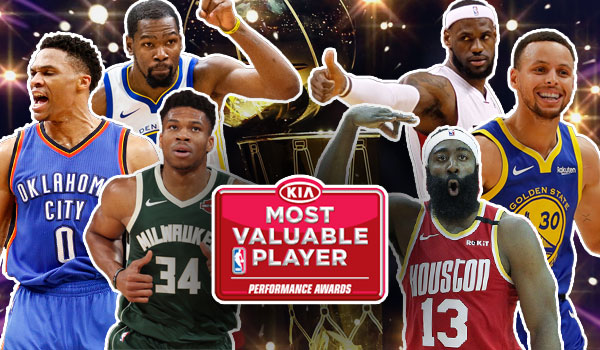 Tips for NBA Futures Betting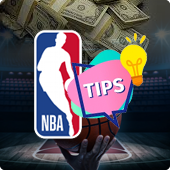 As you can see, there are plenty of different NBA futures betting markets, and there's no universal strategy that works for all of them.
There are, however, certain tips for betting NBA futures that you should always bear in mind. Let's take a look at them.
Let's take a look at them.
Learn All the Rules
We'll start with something basic that many people forget to do when they first start betting on NBA futures.
You should know how to bet on NBA futures you are interested in and what the exact rules are. You don't want to end up disappointed because you had the wrong understanding about the way a wager works.
For example, some believe that the conference winner is determined by the regular season record (it isn't) or that win totals include the playoffs (they don't).
Always take a minute or two to understand how a market works before betting on it. This doesn't just apply to NBA futures, but to anything you might wager real money on.
Don't Limit Yourself to One Team or Player
One of the biggest differences between betting NBA futures and going after individual games is that there are many more possible outcomes for each market. It's often worth betting on more than one of them.
There can be value in betting on multiple teams or players, even if it means having wagers that "contradict" each other. The odds are usually high enough that you can back two or more options and still have a decent overall return if one of them wins.
One the best strategies for NBA futures is to bet on one of the favorites and also a sleeper that you think has a good chance of winning.
Just remember not to go too mad here. You don't want to start betting on eight different teams to win the NBA Championship just for the sake of it.
As with all forms of betting, the goal here is to look for wagers with positive expected value.
Be Patient
If you are going to bet on NBA futures, you have to be patient. You will have to often wait for months before your wagers are settled but that's just the way it is.
Some people don't have the necessary patience and decide to cash out early just to get some money back. An early cash out is sometimes the right decision, but only if there are really good reasons.
Impatience will cost you money more often than not. So, if you're not prepared to be in it for the long haul, then you're better off not betting NBA futures at all.
NBA Futures Picks and Predictions
Some of you may have ended up here looking for picks and predictions for NBA futures. We can help you there, too.
While we think it's a good idea for you to learn how to bet NBA futures for yourself, our team of basketball gambling experts love to share their own predictions and recommended wagers.
Check out our NBA betting picks section to find them.
It's not always about just wanting to be told what to bet on, of course. Sometimes you want to make your own decision, but want to get some additional insight and analysis before you decide where your money goes.
We also have you covered with that. We provide regular posts on our blog about all aspects of the NBA. Some of these are specifically betting related, others are more about providing general observations, insight, and analysis.
A selection of our latest posts are below, or you can check out the full listings.