Real Money Online Sports Betting in Kansas
Are you out of luck if you live in Kansas and want to bet on the Kansas City Chiefs or Royals? Or if you want to bet on the Super Bowl?
No, you're not. With as little as a few bucks and an account with a one of the best Kansas sports betting sites, you can bet on all of Kansas' sports teams, as well as sports and events held worldwide.
Rank
Betting Site
Exclusive Bonus
Get Started

#1

BetOnline Sports

60% Up To

$1,000

Visit Site

Visit Site

#2

Bovada Sports

50% Up To

$250

Visit Site

Visit Site

#3

BetUS

125% Up To

$2,500

Visit Site

Visit Site

#4

Everygame

100% Up To

$500

Visit Site

Visit Site

#5

MyBookie

100% Up To

$1,000

Visit Site

Visit Site
Real money online sports betting in Kansas has come a long way since the early days. It's not a free for all where anyone who wants to open a virtual sportsbook is free to do it. You could say that the industry moved from obscurity to accountability.
We've been following the progression for years. Our team of experts monitors the industry, and reviews and re-reviews every major sportsbook. Then we relay all the information we collect to you.
Our guide below is the conduit in which we share this information. We cover a bit of everything, including how to start betting online and how to find legit and safe sports betting sites in Kansas.
By the time we're done, we're confident you'll realize that we know what we're talking about and have your best interests in mind when it comes to real money online betting in KS.
Kansas Sports Betting Options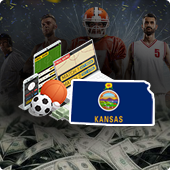 We dive deeper into Kansas' sports betting stance shortly. If you're a Kansan, then you probably know that you've got access to nine casinos (four state and five tribal). You won't find a single KS sportsbook in any of those land-based venues, though.
Despite attempts to launch a state-regulated sports betting program for Kansas punters, it's still a bet-free environment.
Online pari-mutuel betting and daily fantasy sports are in full gear. But for the full range of sports betting options, you'll need to drive to another state or access a Kansas sportsbook online.
Whether you're aware of not, Kansas online sports betting has been running for several years. If you've never participated, or it's been quite a while since you've checked out online gambling options, then you may be surprised at the level of service offered by the top-rated KS online sports betting websites.
Today's real money betting sites are full-service operations that cover sports extensively. Long lists of betting markets are standard and include prop bets, futures, esports, and more.
Many of the best Kansas sports betting sites also cover horse racing and casino gaming. You can back the Chiefs, submit a trifecta prediction, and play online blackjack or slot games all in one place. Services are offered through the full desktop or laptop versions, or on mobile devices.
While you won't have access to downloadable mobile betting apps, the top KS online betting sites are mobile responsive. All you have to do is type the website address in your mobile browser, and you're off and running.
Selecting the Best Kansas Betting Sites
Even if you're never visited the Kansas Star Casino or Kansas Crossing, you probably won't hesitate to check them out if you're in the neighborhood. They're reputable land-based gambling venues that attract residents and tourists.
But if you want to place a Super Bowl bet and you've never used a real money Kansas sports betting site, where do you start?
Accurate KS Sports Betting Reviews
There's so much conflicting information online that it can hard to get your hands on accurate reviews and recommendations. That's why we wanted to share our evaluation process with you, as it should give you more confidence in the KS sports betting sites that we've deemed the best.
The first thing, that's perhaps the most important, is that we don't take these Kansas sportsbook suggestions lightly. We don't copy lists from other websites or pick out the prettiest of the bunch.
Instead, we have a team of experts that monitors any and all online gambling information. That includes player feedback, news, new bookmaking services, ownership reputation, and payout history.
The Operators Behind Kansas' Sportsbooks
Background checks are just part of the process, though. We also conduct full reviews of every betting site. The studies facilitate ratings and accurate comparisons. Once we consider all the data we've compiled, it's a straight shot to determine which Kansas sports betting sites are the top-rated and overall best.
Anyone who is entirely new to sports betting online may not even know what to look for, though. So, here are the top criteria that we consider. This is how we determine which are the safe and legitimate betting sites
First impressions – Is the site user-friendly? Do you have quick access to the sportsbook, as well as banking, bonuses, and customer service?
Mobile-friendly – The sportsbook should be mobile responsive, offering nearly everything you'll find in the full desktop version.
Betting markets – Are the top sports covered with plenty of ways in which to bet them?
Banking – Do you have plenty of options for deposits and payouts? Are transactions fast and free?
Player perks – How valuable are the sports betting sign-up bonuses for Kansas players? Can you take advantage of free bets?
Customer service – Is there an email address and phone number prominently posted? Is a live chat representative available around the clock?
Other betting opportunities – Does the betting site also offer a racebook? How about esports, casino gaming, a live casino, a poker room?
When you're in the process of finding the best Kansas online betting sites, you'll want to consider all criteria. But, then, zoom in on what's important to you.
You can always read through any of our sportsbook reviews to look for details on banking, bonuses, betting markets, or any aspect of the service that you consider to be the top priority.

How to Bet Online in Kansas
If you're already a pro at using Kansas betting sites, then you'll want to skip right past this section.
But if this is all new to you, we wanted to give you a quick introduction to online betting and what's involved. Here's a list of the different steps before we get into the detail.
Choose an online betting site
Register your account
Make a deposit
Claim a bonus or free bet
Make a real money wager
Withdraw your winnings
The Best Kansas Betting Site for You
We've just covered the things you'll want to consider when selecting an online sports betting site in Kansas for real money wagering.
You can jump right in with one of our recommended Kansas betting sites, as we've done our due diligence to weed out any of the unworthy providers. Or, you can do your own research. Just make sure you know what you're looking for.
Registering Your Player's Account
This is a simple process, as most KS sportsbooks ask for the bare minimum. You'll input your name, address, and phone number, and then establish a log-in.
Be sure to use accurate information, though. You'll most likely receive a call to verify your number. If you end up with a check payout, the sportsbook will send it to the address on record.
Depositing Funds
Once you have your account established, you'll need to transfer money into it as your bet slips will draw from that player account balance.
All the legitimate KS betting sites have an entire section dedicated to banking. You can review all of your options for both deposits and withdrawals. That info will include minimum and maximum transfers and turnaround times and fees if they apply.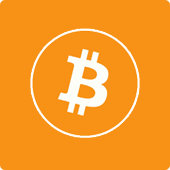 What you'll notice is that the deposit and payout menus don't match up one for one. Some books will allow you to deposit with credit or debit cards but then issue check payouts. Bitcoin is your guaranteed dual-transfer method.
If you deposit with Bitcoin, you receive winnings back to your cryptocurrency wallet.
We recommend that you look into Bitcoin if you're planning to use Kansas betting sites regularly. It's one of the best alternatives, as it's fast, free, and works in both directions.
You're not under the jurisdiction of conventional banking institutions that could deny your request, as they do with cards from time to time.
Claiming a Bonus
You've got another decision to make as you initiate your deposit. Sports betting sign-up bonuses coincide with your first transfer. Some sites will automatically integrate the incentive, while others ask you to input a code or opt-in.
If you're interested in taking advantage of a free bet, deposit match, or any welcome offer that's publicized, then be sure to activate it before you do any wagering.
You usually can't have the promotion added retroactively, so keep the deposit-bonus combo in mind whenever you opt to use a new Kansas sports betting service.
Making Wagers
Whether you're a sports betting pro or you've never backed a prediction in your life, you won't have any problems submitting your online bet slip. It doesn't matter if you're on the full site or your mobile device; it couldn't be a more straightforward process.
You're prompted to enter the needed information and, if you don't do it properly, you should see an error message.
Just be sure to read through the lines, look at the odds, and formulate your plan first before moving to the right side of the page and filling in bet slip fields.
You'll find that some of the top-rated betting sites for Kansans have betting tips. There are help sections with detailed information on limits, the types of wagering offered, and how to submit your predictions. If that's not enough for you, though, then click the live chat button, and a representative will help you.
The bottom line is that you're risking real money. So, when it doubt, wait it out, and ask.
Requesting Payouts
There's nothing unusual about the payout process. You'll click a few buttons and enter the amount that you'd like to withdraw. However, there are three things that you'll want to keep in mind.
The minimum you can withdraw (note: many US-facing sites have a $150 minimum imposed)
Any fees that could be deducted
Active bonuses – you can't request a payout while you have an active bonus
Operators that don't let card depositors withdraw the same way tend to offer check payouts. However, you can discuss options with customer service. They may be able to make provisions for bank wires or ACH bank transfers.
Kansas Sports Betting Legislation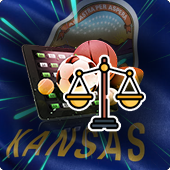 If you've been keeping up with the state of politics in Kansas, then you're aware that there are many vocal proponents of legalized sports betting as a state budget contributor.
Bills have passed only to be stalled, as the House and Senate don't see eye to eye on the subject of sports betting in Kansas.
Disagreement on KS Sports Betting Proposals
It's not even a matter where one approves, and the other opposes. Instead, it's logistics. Who will run the program? Where will it be offered? What about the tax rate? The list goes on and on, and it's those details that are holding up the progression.
Where does that leave Kansans who are in favor of sports betting and anxious to place some bets?
The answer is that punters will remain up in the air as far as land-based sportsbooks until politicians can come to a compromise. That's why it's beneficial to know that you can still place your real money bets with online sports betting sites in Kansas.
Other Online Gambling Programs
Aside from sports betting, Kansas has adopted online pari-mutuel wagering, as well as daily fantasy sports. More online gambling activities are also pending, as they go hand in hand with the sports betting legislation.
For example, part of one proposal accounts for an I-lottery service, but it's contingent on a recognized in-state Kansas sports betting program.
In the meantime, legal gambling in the Sunflower State not only extends to daily fantasy sports and pari-mutuel, but there's a state lottery.
Additionally, nine casinos (four state-run and five Native American) provide slots, table games, and poker action. If the House and Senate finally come to a resolution, then those casinos could be constructing new sportsbooks some time soon.
Place Your Bets at the Best Kansas Betting Sites
We've covered the state's current stance on sportsbooks for Kansas players, as well as the online alternatives that are open for business 24 hours a day, seven days a week.
If you weren't aware before, you should now know what to look for in a Kansas betting site to ensure safe and fair gaming and fast, accurate payouts. You can take advantage of sports betting sign-up bonuses for KS punters and other player perks, like tournaments.
All that's left is to pick and site and place your bets. So, be sure to take a look at our recommendations, as each is a reliable operator that has opened its virtual doors to players from Kansas.
Kansas Sports Betting FAQ
Can I bet on sports in Kansas?
Bills are pending, but the state of Kansas has yet to agree on a final proposal for a state-regulated sportsbook operation.
However, Kansans interested in placing some real money bets on the Royals, Chiefs, or any of their favorites can use a reputable KS online sports betting site.
Are there mobile betting sites in Kansas?
Yes. Kansas mobile betting is offered through offshore operations that have extended their services to US players. Accessing mobile play options is as easy as typing the website into a mobile browser, as mobile sports betting apps are not yet available for Kansans.
Even without a dedicated app, these mobile sites provide most, if not all, of the same services as the desktop version.
Can you use Bovada in Kansas?
There's good news for Kansas punters, as Bovada is available to players in the Sunflower State.
Bovada extends its service across the US, except in Delaware, Maryland, Nevada, New Jersey, and New York.
How do you bet online in Kansas?
Placing a sports bet in Kansas for real money is a straightforward process, as you'll deposit cash into a betting account using a credit, debit, gift, or prepaid card, or a cryptocurrency like Bitcoin. You can also use person-to-person services or send in certified funds.
Once your betting account has a credit balance, the bet slip is prominently posted on the sportsbook's home page, usually to the right of the odds.
How can I tell if a KS betting site is reputable?
Betting sites in Kansas have come a long way from the days with so many shady operators. These days, players and review sites have forced accountability from gambling site providers.
Keep in mind that you're looking for bad behavior patterns to take a sportsbook out of contention, and those issues are prominently posted.
To make things easy for you, though, we have a list of top-rated Kansas betting sites, accompanied by reviews for each of them. We've already removed any of the bookmakers with a less than stellar reputation, so you can't go wrong with any of the top websites on the list.
July
Sportsbook of the Month

Sign up Bonus
60% Up To $1,000
READ REVIEW
Visit Site
X