Expert Tips for Betting on UFC Fights
Looking for UFC betting tips? Well, you've come to the right place.
With years of experience behind them, our very own in-house MMA gambling experts have some top tips for betting on the UFC. They've joined forces to put together this neat guide to help you learn how to bet on UFC fights and make money.
If it's UFC picks for the latest fights that you're after, we have you covered. Our experts provide UFC betting picks and predictions for all events and share their recommended wagers.
This guide is focused on teaching you how to choose your own UFC wagers and make good betting decisions.
Mixed martial arts (MMA) is the fastest growing sport in the world, and the dominant promoter of the sport (the UFC) is expanding rapidly, More and more sports bettors are looking to the UFC as a viable means to win money.
Winning money is perfectly, but you need to know how to get an edge. The simple fact is that placing a bet on a UFC fight is not rocket science. But if you are looking to make consistent profits, there are things you need to learn.
So, check out these UFC betting tips and start maximizing your chances of making money.
Use the Best UFC Betting Sites You Can Find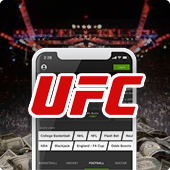 If you are looking to bet on UFC fights online, the first thing you need is an account at a betting site. But with so many sites out there, it can be a little overwhelming trying to find the best one to sign up with.
It doesn't have to be, though. Our in-house specialists rank the top sports gambling sites for betting on the UFC according to their performance. Only sites that deliver in areas such as the best UFC odds and a wide range of MMA betting markets make it onto our rankings.
And all of our recommendations are safe, secure, and legal.
If you know anything about MMA, you'll understand that protecting yourself at all times is the number one rule to abide by. Well, the same applies to betting real money on MMA fights. Like how fighters keep themselves far out of the reaches of sucker punches and illegal strikes, only using safe and trustworthy sites will bring you success in both the long term and short term, too.
There are many sites that advertise themselves as the place to be for UFC bettors when, in reality, they are anything but. And we should know. Our experts have reviewed hundreds of sites for betting on UFC fights, with most of them coming nowhere near our rankings.
The sites we recommend provide bettors with great odds and markets, industry-leading bonuses, plenty of banking options, and much more. But most of all, they provide something money can't buy, which is the peace of mind in knowing that you are dealing with a site or UFC betting app that can be trusted.
Do Your Research Before Betting
The novice MMA gambler can sometimes fall into the trap of simply picking the betting favorite to win a fight. At other times, they might simply go for the bigger or buffer guy or girl. Would you consider this a solid betting strategy? We wouldn't.
Instead of trying to wing it, it's always a good idea to do your research. Of all the tips for UFC betting, this ranks up there with the most important of them all. You see, betting on MMA is difficult because of the numerous ways a fight can go.
Unlike boxing, where competitors' weapons are exclusively punches, a mixed martial artist could potentially win a fight with punches, elbow strikes, knees, kicks, slams, chokes, holds, locks, and a wide range of other submissions.
It is crucial that you understand the styles of both opponents, and how they could potentially work against one another, when betting on UFC fights.
Wrestling is the most important skill in MMA, which some newbies tend to overlook. You could have a tremendous kickboxer with all the speed and power in the world, but that could count for absolutely nothing against a dominant wrestler.
That doesn't mean that a wrestler will always win, however. A wrestler with poor striking needs to get within range to take their opponent to the ground. A smart striker knows this, and will try to time them on their way in.
There are so many variables at play that research into the backgrounds of fighters is crucial to your success of winning your UFC bets. Check out a fighter's record to see how they perform against particular styles. Have they fought a similar fighter before? Perhaps they have already lost to the same opponent.
Are they confident ahead of the fight? What do their recent performances tell us? It's all there for you.
You can find everything you need to know about a fighter within a few clicks. So, try to build up a profile of both fighters for any fight you're betting on. Their age, recent form, and stylistic advantages and shortcomings are especially important.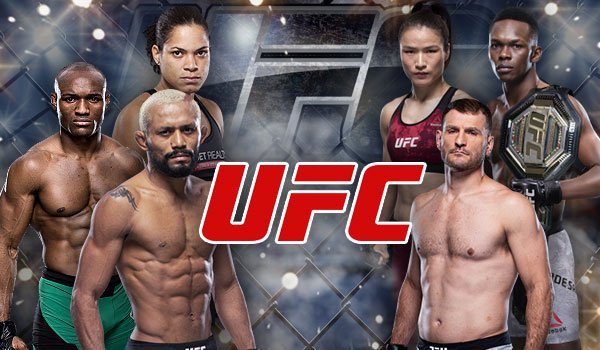 Look for Value and the Best UFC Odds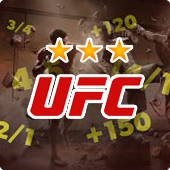 In order to find the best bets for the UFC, you need to know what's out there. Sometimes, you might think you have found some really sweet odds, only to find that your buddy has bagged himself better.
You don't want to be THAT guy. In order to make sure you're getting the best bang for your buck, you should always shop lines. Look for the best MMA odds by comparing what's available at several UFC betting sites.
When placing a wager, the best way to put yourself in a position to consistently make money is to know how to identify value in betting odds. If you want to give yourself the biggest chance of long-term profit, it's vital that you understand this.
Any successful UFC gambling enthusiast will always shop for odds. Then, they will opt for value over anything else. Once you understand betting value, your whole perspective on betting UFC fights will change. For the better.
Avoid Emotional Betting
One of the major pitfalls for anyone when making their UFC betting predictions is to allow emotion to get involved.
Emotion and gambling go together about as good as swimming shorts and tuxedo shoes. They should never be anywhere near each other. Emotion will, quite simply, be detrimental to your long-term success when gambling on MMA.
Here are a few examples of emotional gambling.
"I'm backing Fighter A to win because Fighter B is a real douche who insulted my country and said all of our women look like Teenage Mutant Ninja Turtles."
"I had a dream last night that Fighter B knocked out Fighter A in the first round. I'm kind of psychic, so I'm going to put $500 on her."
"Fighter C is so hyped up for this! He said he would knock Fighter D out in the first round, so there is no way he is going to lose this fight."
None of these examples sound right, do they? Well, you would be surprised at how many people betting on UFC fights act on such emotional reasoning.
You should also remember that alcohol is known to completely erode our inhibitions and lead us to make all kinds of bad, often emotional, choices. We recommend never betting when drunk, that's for sure. Or, if you are going to have a drink, try your very best to get your bets down before you take that first sip.
Another form of emotional gambling is when you chase your losses. In other words, you might have just lost $1,000 on the next "big thing" getting knocked out, so you bet $2,000 to try and win it back out of panic, embarrassment, or bravado.
This is never a good idea. If you are new to the concept of bankroll management, please learn about it before gambling on UFC fights.
It's so important to view all forms of real money gambling rationally. If you are not careful, things can get out of hand very quickly. That's why it's important to stick to some rules when it comes to risking your money.
Consider All Factors Affecting UFC Fights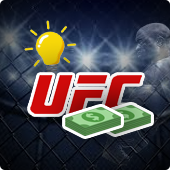 We recommend bookmarking this page.
Why? Well, for a start, you might forget about half of the advice here by the time the next fight rolls around. And we now have a list of factors that you should always consider when thinking about how to bet on UFC fights.
This is very useful for referring to and checking off when making your UFC wagers.
Where Is the Fight Being Held?
Some fighters are unbeatable in their hometowns or cities. Now, that's always down to their dominance as a mixed martial artist. Sometimes, hometown judges tend to favor hometown fighters.
The opposite can be true for some fighters. Sometimes, a particular brawler can have a history of performing poorly in their hometown or country. You can find this out by checking their records.
But perhaps one of the most important things to consider when it comes to location is altitude. Who has the better cardio of the fighters, and could this effect the result of the fight?
Is the Fighter a Star or Champion?
We have seen some very "interesting" results over the years in the UFC when particular fighters are involved.
So, when placing your UFC wagers down, make sure to ask yourself if one of the fighters involved is a big star in the promotion. When it comes to razor-thin decisions, the bigger star almost always gets the nod. The same applies for champions who are favored by the promotion.
What Octagon Is Being Used?
Did you know that there are two octagon sizes used in the UFC?
Most fights are competed inside a 30-foot Octagon, while others go down in a 25-feet version. Now, believe it or not, this five-foot variation can make all the difference in the world.
Why? Well, fighters throw, on average, around 20% more strikes in the smaller-sized cage. Fighters have less space to move around, which makes for more exchanges. The bigger hitters tend to better in smaller cages.
What About Weight Cuts and Jumps or Drops in Weight Classes?
Sometimes, you can make a lot of money by picking early odds for MMA fights.
The only problem can be that you are robbed of the opportunity to see how well a fighter gets on in their training camp. For example, a fighter could suffer a horrendous weight cut that completely destroys their ability to compete.
And while speaking of weight, always be careful backing a fighter that goes up or down in weight class, especially if they haven't fought at that particular weight class before.
Are there Any Outside Influences and Factors?
Has a fighter been pictured on numerous benders? Have they lost a member of family? Are they going through a nasty divorce or bitter breakup?
Psychology matters in sports, a lot. Try to find out as much about the mental state of a fighter before you add them to your best bets for the UFC event.
Can I Avoid Betting on This Fight?
You don't have to bet on this fight. Can't call it? Poor odds? No value? Limited info on both fighters?
You can skip this one! The world won't end if you do. In fact, there will be plenty of other fights you can bet on, so there is no point in risking your cash if you're unsure.
Am I Buying Into the Hype?
Well, are you? Everyone does now and again, but it's part of why we love the sport, or to be more precise, it's part of why we love betting on MMA.
And while hype drives UFC betting activity through the roof, it can also lead us to make stupid decisions when placing bets.
Just because a fighter says they are going to knock the other out in Round 1 doesn't mean that will happen. And, you know, he probably doesn't hate the other guy either.
Remember what we touched on regarding emotional betting.
You Now Know How to Bet on UFC Fights
From choosing the best UFC betting sites to looking for value, some of our top UFC betting tips may be more straightforward than you might have expected.
However, there are many things to consider when betting on UFC fights and you must try to remember them all.
We're not expecting you to become an expert at making MMA betting picks overnight, but you will improve your performance with time. Providing you stick to the tips and pointers above, you will surely improve your chances of making money.
And if you need some extra insight for betting on the next UFC fight, you can always refer to our expert UFC picks. Here are the latest ones.
Whether you are betting on the champion against the challenger in the main event, or on one of two up and coming debutants on the early prelims of a card, the important thing to remember is that many of these tips for betting on MMA fights apply to bouts of all sizes and importance.
Admittedly, some of them are a little more complicated. But once you have taken our expert tips on board, we're sure you will be attacking your UFC bets with more confidence.