UFC Middleweight Fighters and Fights
As one of the longest-standing divisions in the UFC, middleweight is dear to fans.
This is the weight class where all-time great Anderson Silva carved out a legendary career. It is the weight class that has seen many champions and contenders partake in some of the most memorable fights in the history of the promotion.
It is where legends are crafted and dreams are made.
We're here to help you with your UFC middleweight fight bets. We've got details of the upcoming fights at 185, and the fighters taking part in them, and more.
Here's what you will find on this page
Upcoming UFC Middleweight Fights
Uriah Hall vs. Chris Weidman (UFC 258)
This is where you will find details of upcoming UFC middleweight fights to bet on.
If you're looking for fights coming up in other weight classes, hit the button below to find out more.
Current UFC Middleweight Champion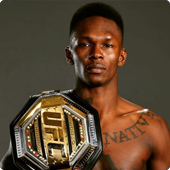 Current Champion: Israel Adesanya
Champion Since: April 3, 2019
Successful Defenses: 2
Last Opponent: Paul Costa
The oldest of five children, Adesanya's father moved the family from Nigeria to New Zealand for a better quality of life.
It was the first time, Adesanya says, that he was the outsider. It was the bullying he received by kids in school and his neighborhood that encouraged Adesanya to take up combat sport.
He watched the Thai film Ong-Bak, which highlights the Muay Thai style of fighting, and was hooked. Pretty soon, he had found a Muay Thai gym and began to train.
A master striker, Adesanya's strengths and weaknesses are all but known at this point in his career. But is there a fighter in the promotion that can be the first to hand the champ his first loss? Or will "The Last Stylebender" retire unbeaten?
Leading UFC Contenders at Middleweight
If the champ is to hold the fort at the top of the 185-pound division, he will need to withstand the ever-growing legion of candidates looking to knock him off his perch.
These are the guys that are among the first in line.
Robert Whittaker
Whittaker lost his title to Adesanya in October 2019.
It was a performance that "Bobby Knuckles" will look back on with frustration, as he never appeared to get out of first gear.
Adesanya had his number on the night, and there was nothing the Australian could do about it.
Would a second fight look different?
Paulo Costa
Much like Whittaker, Paulo Costa was left with his mouth wide open and sprawled out on the floor when he faced Izzy in 2020.
Costa took his first loss that night. For all his bravado and trash talk, he offered absolutely nothing in the form of a threat to Adesanya.
He has since campaigned for a rematch, but who wants to see it?
Jared Cannonier
Cannonier was guaranteed a shot at Adesanya if he could get past Robert Whittaker at UFC 254.
Unfortunately for Cannonier, he couldn't. He was soundly outpointed by his opponent in a fight that did little for his reputation.
Still, he will back. A couple of big wins, or perhaps even a significant one over Paulo Costa, and he will be in the mix once more.
Darren Till
Liverpool's Darren Till was forced out of the welterweight division following a loss in a title fight to then-champion Tyron Woodley and a pretty bad KO defeat to Jorge Masvidal.
Till beat Kelvin Gastelum by split decision in his 185-pound debut, before losing to Robert Whittaker.
He did show some good signs against the former champion, though, and will be confident of working his way into title contention.
Marvin Vettori
Italy's Marvin Vettori put in one of the performances of 2020 to end the year on a huge high.
Vettori beat Jack Hermansson in an absolute war to mark his arrival into the upper reaches of the UFC's middleweight division.
Having lost by split decision to Adesanya in April 2018, Vettori has his sights set on a rematch that he is confident he will win.
Middleweight's Top Prospects
Joaquin Buckley
Edmen Shahbazyan
Kevin Holland
Joaquin Buckley scored the most spectacular UFC knockout of 2020 against Impa Kasanganay in October.
It was a stunning way to end their contest and really put Buckley on the map. If he can continue to win fights, he will surely be one to watch.
The same applies to both Edmen Shahbazyan and Kevin Holland.
Shahbazyan, who trains at Ronda Rousey's former Glendale Gym, is one to watch. A sparring partner for Rousey as a teenager, "The Golden Boy" knows the pitfalls of the sport but is happy to let his natural abilities do the talking.
Meanwhile, Holland keeps giving the UFC matchmakers headaches. Always up for a challenge, the American had an excellent year in 2020 and will be keen to build upon this going forward.
So, that's all for the prospects for now. Let's turn the clock back with a little revision of the past UFC middleweight champions.
Previous UFC Middleweight Champions
Some of the greatest fighters in combat sports history have been proud owners of the UFC's middleweight title.
We have some absolute legends running the show at 185-pounds over the years. Two of them are genuine G.O.A.T contenders, while the rest is made up of old school warriors, pioneers, technicians, and even philosophers.
Robert Whittaker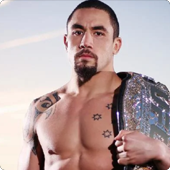 Won Title: Upgraded to champion when St-Pierre retired
Lost Title: Against Israel Adesanya
Successful Defenses: 0
Born in 1990, Whittaker began studying Karate in second grade.
Eight years later, he was a black belt. But that wasn't enough for the youngster, who then moved to Hapkido.
Whittaker's thirst for martial arts led to him taking up MMA when his Hapkido gym morphed into an MMA training center. Clearly devouring the training he was receiving, he felt comfortable enough to turn pro at just 18 years old.
Bobby Knuckles won his first fight by way of TKO in the first round. This, and several more wins on the regional scene, would be crucial in landing a spot on The Ultimate Fighter. From here, he established himself in the UFC.
In 2014, Whittaker announced that he recognized within himself a need for an attitude adjustment with his coaches, within his family, and with life in general.
He came back hard after this personal epiphany, moving up to middleweight, landing a win, and showing a real evolution to his game.
Whittaker moved up to middleweight and looked awesome in beating Yoel Romero twice en route to becoming the division's champion.
George St-Pierre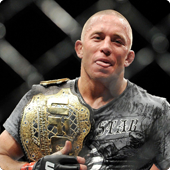 Won Title: Against Michael Bisping
Lost Title: Vacated
Successful Defenses: 0
St-Pierre was bullied mercilessly as a child — even being robbed of his clothing — and began studying karate at age seven. When his karate instructor passed away, St-Pierre switched his attention to BJJ, wrestling, and boxing.
The man known to fans as "Rush" worked as a bouncer before he became a professional fighter. Thankfully, he knew where his future really lay.
GSP's MMA record stands at 26-2. He scored eight KO/TKOs, six submissions, and twelve decisions. Of his two losses, one was via submission, and one was a knockout.
While St-Pierre's time in the middleweight division resulted in one win and a title, he is undoubtedly the greatest welterweight of all time.
Michael Bisping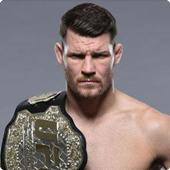 Won Title: Against Luke Rockhold (June 4, 2016)
Lost Title: Against Georges St-Pierre
Successful Defenses: 1
Born on a British military base on the island of Cyprus, Bisping moved to Lancashire as a youngster.
He took up jujitsu as a third grader (or "in third form," as they say in the UK), eventually branching out to kickboxing as a young adult, where he would go on to win a British light heavyweight title.
Bisping would later give up on his dreams of being a professional fighter, leaving the arena to focus on working full-time. But once bitten by the bug, it's hard to leave combat sports, and he was back on the scene.
A few fortunate twists and turns saw Bisping make it to the UFC, where he would go on to become one of the most surprising champions of all time.
Luke Rockhold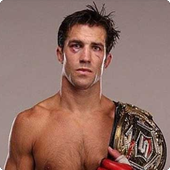 Won Title: Against Chris Weidman (December 12, 2015)
Lost Title: Against Michael Bisping
Successful Defenses: 0
Rockhold took up combat training when he was six years old, picking up judo, then discarding it in favor of jiu-jitsu.
He was supported in his athletic endeavors by his brother, who surfs professionally, and his father, who played pro ball in Europe.
Undoubtedly talented, Rockhold was accused of having a glass jaw throughout his career.
His popularity among fans was also not where he would have wanted it to be, but his perceived arrogance often worked against him.
Rockhold was knocked out by Michael Bisping in his first-ever UFC middleweight title defense.
Chris Weidman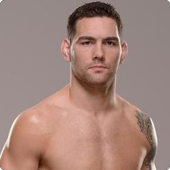 Won Title: Against Anderson Silva (July 6, 2013)
Lost Title: Against Luke Rockhold
Successful Defenses: 3
July 6, 2013, was a wonderful day at the MGM Grand Garden for pro middleweight Chris Weidman.
He had just knocked out a man who had held the UFC middleweight title for 2,457 days. A man widely considered as the greatest fighter of all time at that point.
How did Weidman do it? Spectators were agog. Weidman was coming off of injury rehab, and he had fought in fewer than 10 pro bouts in his career. He was facing off against the mighty legend of Anderson Silva.
Weidman took a title that had grown dusty in Silva's house because it had been there for so long. A new sheriff had arrived in town.
Anderson Silva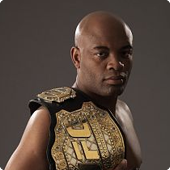 Won Title: Against Rich Franklin (October 20, 2007)
Lost Title: Against Chris Weidman
Successful Defenses: 10
There has never been a middleweight like Anderson Silva. And there never will be.
The sheer magnitude of what the Brazilian achieved in mixed martial arts is difficult to put into words. As is the intangible aura that seemed to emanate from Silva every time he stepped into the cage. He was, in MMA terms, the closest thing we had to a rock star.
A pioneer and jaw-droppingly talented fighter, Silva is guaranteed his place on the Mount Rushmore of MMA fighters.
Rich Franklin
Won Title: Against Evan Tanner (June 4, 2005)
Lost Title: Against Anderson Silva
Successful Defenses: 2
Franklin is an interesting character.
One of eleven children, he worked as a math teacher after earning his Master's Degree at the University of Cincinnati.
Since many a high school teacher can tell you that their lives would be much quieter and more peaceful if they were MMA fighters, Franklin's career arc makes total sense.
Franklin reportedly lives by the wisdom of Psalm 144:1, which pays homage to the deity that "trains my hands for war, my fingers for battle…[and] who subdues peoples under me."
This mantra served him well for 497 days as UFC middleweight champ before the mighty Anderson Silva burst onto the scene.
Evan Tanner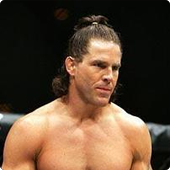 Won Title: Against David Terrell (February 5, 2005)
Lost Title: Against Rich Franklin
Successful Defenses: 0
Current Status: Retired
The late Evan Tanner was known as an adventurer and fearless fighter.
Tanner learned MMA from watching videos of the sport, rather than intensive training the old fashioned way. With a solid wrestling record behind him, he had the foundation for the sport.
However, once he was knocking heads like a pro, he upped his game and went as far as earning a black belt in BJJ with Cesar Gracie.
Tanner is a legend of the sport that had plenty of demons. He battled with addiction for years but lost his life while clean and sober in a one-man retreat into the desert back in 2008.
Murilo Bustamente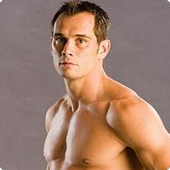 Won Title: Against Dave Menne (January 11, 2002)
Lost Title: Stripped
Successful Defenses: 1
Bustamente only held his title for 267 days, but as one of the earliest UFC middleweight champions, his name has gone down in history.
Another champion born in Brazil, Bustamente has fought for PRIDE as well as the UFC. He began competing in BJJ when he was a teenager, then added boxing and judo to his repertoire.
Bustamente's instructor lineage descends directly from the founder of Judo, Kano Jigoro.
Bustamente desired to become a competitive surfer but got swept up in a different wave, the BJJ and combat sports movement that permeates Brazilian athletics. Carlson Gracie bestowed a black belt upon Murilo.
The UFC signed Bustamente to a four-fight contract. He triumphed in his middleweight competitions but lost when he tried to fight at light heavyweight.
Bustamente had his middleweight title taken away from him when he left the UFC and became a member of the PRIDE fight team.
Dave Menne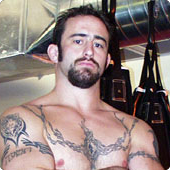 Won Title: Against Gil Castillo (September 28, 2001)
Lost Title: Against Murilo Bustamente
Successful Defenses: 0
Menne was in college studying philosophy when he discovered Muay Thai.
He enrolled at the Minnesota Martial Arts Academy to master grappling before making his pro-MMA debut in 1997.
Menne has bounced around among fighting organizations. He fought early on with the RINGS King of Kings Tournament, then debuted with the UFC before heading back to RINGS before returning to the UFC. Then he moved to Bellator but left that group in 2009.
In the early days of the UFC, there were no individual weight classes. The idea behind the organization was to determine the most effective fighting styles, period.
Menne's best achievement in the game was being crowned as the UFC's first-ever middleweight champion.
Other Notable UFC Middleweights
As one of the first-ever weight classes in UFC history, the middleweight division has been blessed with many high-level fighters over the years.
We could talk all day about the likes of Jacare Souza, Demian Maia, or even Nick Diaz. But these three below are probably the ones that will come to mind above the rest.
Especially when there is talk of the best middleweight fighters never to win a title or any discussion relating to those who made big splashes in the division.
Chael Sonnen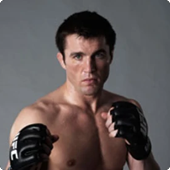 The "American Gangster" loved to play the heel role.
Sonnen will be remembered for more than his hilarious trash talk, of course.
His rivalry with Anderson Silva goes down as one of the best in the history of MMA and certainly one of the most entertaining.
Although he never quite got to taste the glory of being a UFC champion, Sonnen came extremely close.
More on that a little later.
Dan Henderson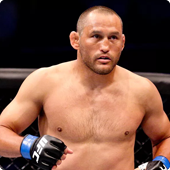 Henderson is regarded as probably the best fighter never to win a UFC title.
A former two-weight PRIDE champion, Henderson also won a title in the Strikeforce promotion.
Amazingly, Henderson would not compete for a UFC title until his very last fight in MMA.
He pushed Michael Bisping very close that night but came up short.
Some fans suggested that he deserved to get the nod, however.
Yoel Romero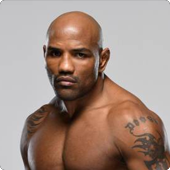 The Cuban was an absolute wrecking ball in his pomp but also found the title one step too far.
Romero took on Robert Whittaker and Israel Adesanya for the UFC middleweight championship.
He could not get past either man, but nor could many others.
The former Olympic wrestler is remembered as one of the top guys to have ever appeared in the UFC's 185-pound weight class, especially for the longevity of his abilities inside the cage.
Romero was cut from the UFC in 2020.
Greatest Fights at UFC Middleweight
What makes a great UFC fighter? That's right, great UFC fights.
When it comes to the classic wars at 185-pounds, our four choices below pretty much sum up everything there is to know. From heated wars to dramatic comebacks, this division has seen it all.
But these, right here? These are the very best middleweight fights in UFC history.
Silva vs. Sonnen
Event: UFC 117
Result: Silva by Submission
Chael Sonnen had done what very few fans believed possible.
He was just minutes away from beating Anderson Silva to win the UFC middleweight title. He had put on a marvelous performance that proved to the world that he was more than just a talker.
But a brain fart led to the American exposing himself to Silva, who locked in a triangle-armbar to win in the most dramatic fashion ever seen in a UFC title fight.
Gastelum vs. Adesanya
Event: UFC 236
Result: Adesanya via Unanimous Decision
In an enthralling war, Israel Adesanya was pushed to the edge of the cliff by the tough Kelvin Gastelum at UFC 236.
The interim middleweight title was on the line, yet both men fought as though their lives depended on it. They traded everything they had, with the smaller, stockier Gastelum causing Adesanya more problems than any other fighter before him.
It was one of the best fights of the 2010s and also one of the fiercest contests in the history of the division.
Henderson vs. Bisping
Event: UFC 100
Result: Henderson by KO
At UFC 100, the veteran Henderson was planning on 'shutting the mouth' of England's Michael Bisping.
Bisping, England's first MMA star, coached opposite Henderson in The Ultimate Fighter and had talked up his own chances of beating the betting favorite on the night.
Despite Bisping's best strategy involving staying as far away from Henderson's right hand as possible, the future champ presented his opponent with a chance to land a bomb. And that he did, knocking Bisping out before he hit the canvas before laying a brutal follow-up shot while he was unconscious.
Bisping would later brand Henderson as a cheater.
Silva vs. Weidman
Event: UFC 162
Result: Weidman by TKO
Few gave Chris Weidman much of a chance of dethroning Anderson Silva at UFC 162 in 2013.
Weidman had a record of just 9-0, while Silva was deemed the best in the sport. Perhaps ever.
Nevertheless, Weidman saw his opportunity in the fight and took it.
Silva's showboating presented a chance for the American to strike, and he did ruthlessly, dropping the Brazilian to the canvas before finishing him off with a few additional hits.
Shocks such as these come around once in a blue moon.
Click below to check out even more of the greatest UFC fights of all time.
Major UFC Middleweight Rivalries
Rivalries are what keeps fighters on a constant quest for improvement.
They get the best out of fighters, who find it easier to make the right sacrifices knowing that their opponent cannot be allowed even an inch of an advantage. It is this mentality that has led to good fighters becoming all-time greats.
The following rivalries in the UFC's middleweight division will take some beating.
Anderson Silva vs. Chael Sonnen
Sonnen berated Silva about everything from his wife to his country of birth.
It was the American Gangster's way of getting into the head of a fighter who almost everyone believed to be significantly better than Sonnen.
It was his means of evening the score when both men stepped into the cage, with Silva delivering an elbow to Sonnen before their weigh-in.
And in their first fight, it almost worked.
But ultimately, it was Silva that would come out on top as he ended their rivalry 2-0.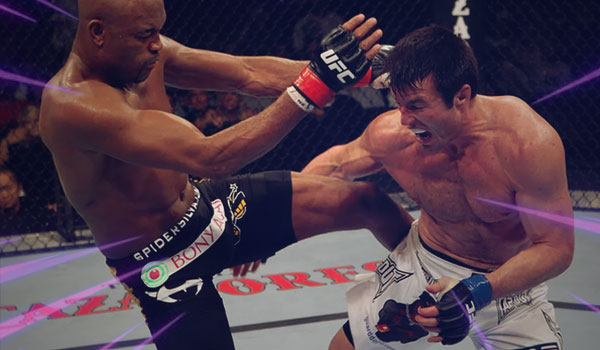 Michael Bisping vs. Luke Rockhold
Bisping's disdain for Luke Rockhold was as clear as day.
The Brit was choked out by his American foe in the second round of their 2014 fight in Sydney, Australia, and had taken particular umbrage to Rockhold rubbing it in.
So, when he found himself as a late replacement for Chris Weidman in a title fight against Rockhold at UFC 199, all he could see was revenge.
With less than 90 seconds remaining of the first round, Bisping clipped the champion with a left hook before following up with big shots on the floor.
That was it. Bisping became the first British UFC champion at the expense of a guy he couldn't stand.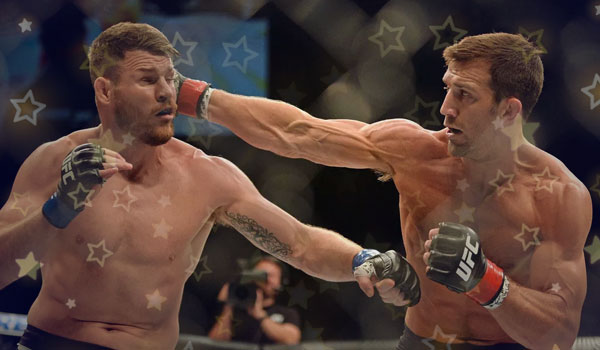 Anderson Silva vs. Everyone
He was the greatest of all time. No one could touch him in his pomp.
There was Silva and then there was everyone else. Well, at least until Chris Weidman came along.
When Weidman beat Anderson Silva, some folks were that shocked that they resorted to questioning whether it was a fix.
Others suggested that it was nothing short of a fluke and that Weidman had to prove that he had the beating of Silva again before he would be taken seriously.
Well, he agreed to the rematch and left with a second win over Silva. However, Silva's leg was horrifically broken when checking a kick, leading to calls for a third fight that never happened.
Both men's careers went downhill almost immediately after this fight. But one thing was for certain after these two scraps, and that was Silva's reign as the untouchable man of the division was done. Forever.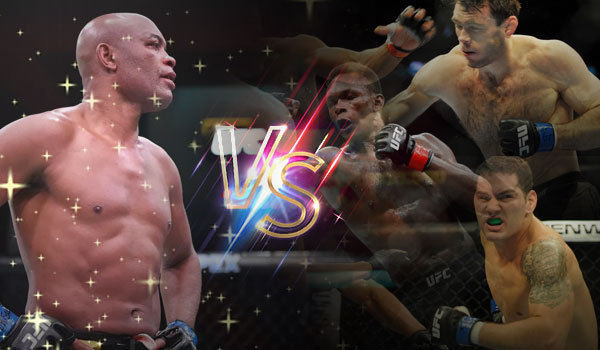 The Great UFC Middleweight Division
Regardless of who serves as champion, or what fights are made, the UFC middleweight division will always be up there with the promotion's greatest.
From legends like Anderson Silva to the various technicians, brawlers, and submission artists that so often come along, 185-pounds will likely be remembered as the best of them all.
Whether we watch a fighter dethrone Silva as the greatest middleweight fighter of all time or not is irrelevant. As long as middleweight continues to excite and entertain, we'll be happy to tune in.