Featherweight Division in the UFC
What's the difference between those with an itching compulsion to analyze the best 145-pound fighters in the UFC and those betting on UFC featherweight fights?
The simple answer is not a lot. Smart bettors and students of the game are often attracted to this fascinating division for similar reasons.
The 145-pound weight class is considered one of the glamor divisions these days, but that was not always the case. Many fans believed that the division was a monopoly, where one particular fighter took the lion's share without as much as a stern challenge.
Of course, that wasn't really the case. Still, the UFC featherweight division was once the domain of the greatest pound for pound fighter in the sport, Jose Aldo. That was until a cocky young upstart from Ireland decided that the place needed a makeover. When he got his wish, things would never be the same again.
So, whether you are looking to wager on featherweight fights in the UFC or would like to learn more about the past, present, and future of the division, this page will serve you well. Give it a bookmark, and feel free to come back at any time you please.
Are you ready to get going? Cool. Let's start with the key fights coming up shortly before we examine the current UFC featherweight champ and the greatness that preceded him.
Upcoming UFC Featherweight Fights
Shane Burgos vs. Hakeem Dawodu – UFC 257
Amir Albazi vs. Zhalgas Zhumagulov – UFC 257
Joseph Benavidez vs. Askar Askarov – UFC 259
We maintain this list to feature all the upcoming UFC featherweight fights.
With an event on almost every single week, you are sure to get your fill of the big clashes in this division thick and fast.
Now, whether you are betting on featherweight fights or just planning for your fight parties, check back regularly for the latest fixtures on the 145-pound calendar. Or alternatively, you can visit the page below to see the full fight schedule in the UFC.
Current UFC Featherweight Champion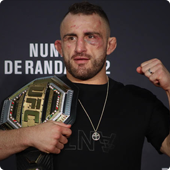 Current Champion: Alexander Volkanovski
Champion Since: December 14, 2019
Successful Defenses: 1
Last Opponent: Max Holloway
Australia's Alexander Volkanovski is currently the man to beat in the UFC's featherweight division.
This highly effective mixed martial artist comes from a thoroughly Mediterranean background; his father is Macedonian and his mother hails from Greece. You could say that hot blood is what makes him such a warrior inside the cage.
But where did it all begin for the Aussie? Well, Volkanovski first got into Greco-Roman wrestling when he was a kid. He won a national title in the sport when he was just 12 years old, setting him firmly on the path of a career in combat competition.
One day, he decided to try his hand at mixed martial arts. A decision that would stand as probably the best that he will ever make on this green earth.
A former rugby league player, Volkanovski was heavy enough to fight at light heavyweight. However, he trimmed down to fight at 145 pounds, and, well, things appear to have worked out pretty well for him.
The current UFC featherweight champion, Volkanovski is one hell of a fighter. But behind him in the pecking order are some very intimidating contenders that are looking to knock him off his perch.
You could say the same for most of the champions currently holding that sweet UFC gold, right?
Top Contenders at UFC Featherweight
The UFC featherweight division is chock full of talent. It seems that the bar is consistently being raised, too, which can only be a good thing for the future of this weight class.
The 145-pound division was indeed thrust into the spotlight via the achievements of Conor McGregor, but the Irishman has been gone a while now, and it's still alive and kicking. And that's down to a steady supply of world-class athletes that keep things ticking in the right direction.
As things currently stand, the five best contenders in the UFC featherweight division are as follows.
Max Holloway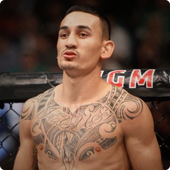 Holloway embarked on a 14-fight win streak between January 2014 and July 2019 that goes down as the greatest run in the history of the division.
Holloway beat pretty much every elite featherweight in the division en route to the title. Among the names to have fallen to the Hawaiian great are Jose Aldo, Frankie Edgar, Brian Ortega, Charles Oliveira, and Anthony Pettis.
Regarded as one of the greatest featherweights of all time, Holloway is still on the right side of his prime.
We would be surprised if he doesn't push himself into contention for at least one more title shot before he bids farewell to the promotion.
Brian Ortega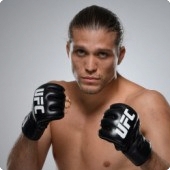 Ortega crashed into the 145-pound division in 2014, but his first fight in the promotion saw him popped for a banned substance and subsequently suspended.
The Californian put this behind him and embarked on an impressive streak where he finished all of his opponents by stoppage or submission.
This eventually brought him face to face with Max Holloway, but "T-City" was outclassed by the champion.
A real threat to anyone at 145-pounds, Ortega is tipped by some to win the championship at some point.
Zabit Magomedsharipov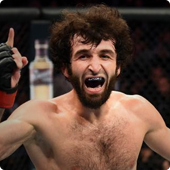 The Russian might look like Abraham Lincoln, but his policy on beating the breaks off his opponents is far from passive.
Magomedsharipov is a tall, gangly featherweight with excellent striking and grappling.
He uses his frame exceptionally well and moves seamlessly from position to position, especially for one of the longer men in the division.
A future champion? It has been said that the Russians are taking over the UFC. There is plenty of evidence to suggest that Zabit might be yet another Russian champion in the future.
Yair Rodriguez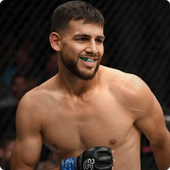 Mexico's Rodriguez was one of the biggest prospects in the world of MMA before he was humbled by Frankie Edgar in May 2017.
A contract dispute with the UFC then saw Rodriguez cut from the promotion, only for Dana White to finally cut a deal that paved the way for his return.
Thankfully, that happened, and fans got to see more of a guy that is simply electric when at his best.
With a wild yet devastating striking base, Rodriguez is regarded as one of the most dangerous fighters in the division.
If he can realize the true depth of his potential, he could very well be on his way to UFC gold at some point soon.
Chan Sung Yung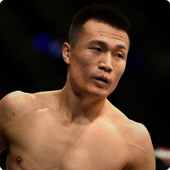 Young, best known as "The Korean Zombie," is one of the most popular UFC featherweights of all time.
His cage name derives from an uncanny ability to take significant damage and punishment yet still move forward.
An all-action fighter, the South Korean's return to the UFC following national service in his homeland only served to enhance the power of his unique moniker.
The Zombie is one of the most fearsome 145-pounders operating today and is guaranteed to always be game for a fight.
Fans just love his attitude and his unrelenting appetite for war.
Top UFC Featherweight Prospects
Arnold Allen
Bryce Mitchell
Sodiq Yussuf
Movsar Evloev
Who is the next Conor McGregor? Can anyone ever have the same impact on the featherweight division as Jose Aldo?
As things stand, the fighters above are the likeliest candidates to run the show in the future. Bryce Mitchell is certainly a fighter to get excited about, as he appears to be making the right steps towards future greatness.
But in a promotion as rich with talent as the UFC, new faces will emerge that stake their own claims to the 145-pound title. One day, these guys could be remembered as past featherweight champions and take their place among the greats of old.
Greats such as these former champions.
UFC Featherweight Champions of the Past
The UFC featherweight division was established in 2011, with former WEC champion Jose Aldo instated as the inaugural champion.
To date, there have been just four champions in this division, including "Scarface." Let's take a closer look at the men who once reigned supreme over this weight class.
Max Holloway
Won Title: Against Jose Aldo (Jun 3, 2017)
Lost Title: Against Alexander Volkanovski (Dec 14, 2019)
Successful Defenses: 3
Max Holloway was the boy wonder of the UFC that developed into a dominant champion at 145-pounds.
However, there was a point in his early career when Holloway was in danger of being fired from the UFC. At 3-3, "Blessed" was given a stern warning that seemed to do the trick.
Much like golfing legend Tiger Woods — who broke down and reinvented his golf swing twice in his career — Holloway shattered and rebuilt his biomechanics movement by movement. In doing so, he recreated his approach, going on to one of the longest winning streaks in the sport of mixed martial arts.
Holloway has been called the greatest featherweight of all time by Joe Rogan and others.
Conor McGregor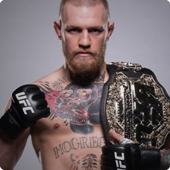 Won Title: Against Jose Aldo (Dec 12, 2015)
Lost Title: Stripped of the title due to inactivity (Nov 26, 2016)
Successful Defenses: 0
The Dubliner transcended the sport of MMA to become one of the world's most recognizable sportsmen.
Not bad for a guy that had been collecting social security checks before his first UFC fight. Synonymous with the UFC, "The Notorious" will always be remembered for the most exciting of title runs.
At one point, it looked as though McGregor's life path would lead to him becoming a plumber. But that was never going to satisfy a man of his ambition. Fortunately for his fans, he befriended a UFC fighter and decided to make a career in the sport instead.
Making his debut as an 18-year-old, McGregor turned pro immediately after his win on account of signing an offer from the "Irish Cage of Truth" promotion.
That was back in 2007, which doesn't seem that long ago, does it? But in the matter of a decade, he had made over $100 million and established himself as one of the defining sportspeople of the early 21st century.
No one in the sport has enjoyed a career trajectory quite like Conor McGregor.
Jose Aldo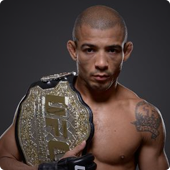 Won Title: Against Mike Brown (Nov 18, 2009 – before WEC/UFC merger)
Lost Title: Against Conor McGregor (Dec 12, 2015)
Successful Defenses: 9
Aldo is regarded as one of the greatest fighters in mixed martial arts history.
Although he initially intended to be a professional soccer player, the streets of Brazil had him fighting early and often, and so his need to develop defensive skills led him to the gyms that would make him a world champion.
The Brazilian icon held the featherweight title for an astounding 1,848 days until he was knocked out by the ever-popular Conor McGregor in 13 seconds at UFC 194 in 2015.
Still, Aldo's flame burns bright. He was always be remembered as one of the most important fighters in the history of the UFC. His effortless work in building a glowing legacy has not gone unnoticed and will ensure that he stands among the true greats when he throws his last punch.
Aldo started off in humble surroundings but went on to establish himself as an icon of the fight game.
Other UFC Featherweights of Note
Some incredible fighters have passed through this division over the years. Not all of them have tasted the sweet tones of success in terms of titles.
But that doesn't mean that these guys have not played a seminal role in bringing the UFC to the global masses. Lower weight classes were once looked down on. The fighters were not considered exciting enough, or even good enough, to justify fans paying to watch them perform.
Still, we all know how easily those theories were ripped to shreds by some of the outstanding featherweights to pass through the UFC.
With all of the above considered, three featherweights immediately come to mind. We hope you'll know who we are talking about. If not, keep reading to learn more.
Frankie Edgar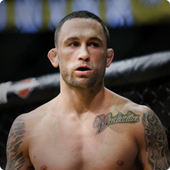 Edgar was one of the most consistent performers in the 145-pound ranks since dropping down from lightweight in 2013.
A great of the sport, Edgar was a previous lightweight champion of the UFC. But he never quite got it right when fighting for the 145-pound strap.
If you include his interim-featherweight title fight with Jose Aldo — which you should, given that it was later upgraded to the "proper title" — Edgar fought for the featherweight strap three times, losing all three fights.
Still, he deserves to go down as one of the best there was at 145 in the UFC.
Chad Mendes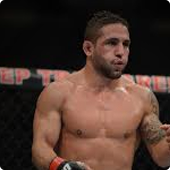 Mendes is remembered by fans as a solid wrestler with serious pop in his right hand.
Another fighter that arrived in the promotion from WEC, Mendes made his name in the UFC's 145-pound division with some impressive wins.
His fights with Jose Aldo should also come to mind for fans of the sport.
There is no doubt that "Money" will be remembered in history for being a part of Conor McGregor's ascent through the featherweight ranks. McGregor famously knocked him out at UFC 189, but not before taking some serious punishment from Mendes on the floor.
Best UFC Featherweight Fights of All Time
If we were to ask you what the best featherweight fight of all time was, could you immediately pluck one from the top of your head?
Perhaps you could. Maybe there is that one fight that you will never forget. It could be the bout that got you into the sport, or simply the one where everything just seemed to… fall into place?
Below are the five fights we think of whenever the best UFC featherweight fight debate is raised.
Aldo vs. Mendes 2 – UFC 179
The quintessential 145-pound classic, Aldo vs. Mendes 2, had it all.
A jarring battle between two of the best in the business, no one had expected Mendes to take it to the champion in this manner. The least of all, Aldo himself, who had probably underestimated his opponent following his stoppage win over Mendes in their first bout.
This was five rounds of pure action and a fight that will forever be up there with the best in the division.
McGregor vs. Mendes – UFC 189
McGregor's dream of taking on Aldo for the featherweight title screamed to a halt when the champ pulled out with injury.
Instead, McGregor was matched up with Mendes for the interim title. It was to be a test of the Irishman's ability to deal with wrestlers, and what a test it was.
McGregor was taken down by the American and busted up on the bottom. But he remained calm. He kept his composure. And when he got back to his feet, he slashed Mendes with a scything left hand that earned him interim gold and a date with destiny at UFC 194.
Jung vs. Rodriguez – UFC Fight Night 179
The Korean Zombie vs. Yair Rodriguez was always going to be a classic.
But most fans had no idea that this fight would go on to be considered as one of the all-time great scraps in the featherweight division. And that ending…
Both men threw everything that they could muster at each other in an absolute war that left both battered and bloodied. But just as it looked like Jung was going to win the fight, Rodriguez landed one of the most sensational, unorthodox elbow strikes to send the Korean crashing to the canvas.
There was just one second left of the fifth round remaining. Just one.
Holloway vs. Aldo – UFC 212
If Max Holloway was to realize his greatness, he would first have to dethrone the greatest.
Holloway did just that. He pieced Aldo up on the feet, slowly gaining control of the fight through excellently timed shots and clever movement that left the former king sprawled out on the canvas.
He did it. Holloway was the champion, earning a third-round knockout over his hero-turned-rival.
McGregor vs. Aldo – UFC 194
OK, so it wasn't much of a fight. But McGregor vs. Aldo was seismic.
Not only did McGregor's unbelievable 13-second knockout topple the dominant featherweight champion and pound-for-pound #1, ending a ten-year unbeaten run, but it also catapulted the Irishman into megastardom.
The fight that changed everything. But where does it stand in the all-time UFC classics?
Biggest UFC Featherweight Rivalries in History
When you think of the biggest rivalries in UFC history, there is one at 145-pounds that immediately comes to mind.
You know the one we are getting at.
Conor McGregor and Jose Aldo
If UFC 194 changed the face of the game, it was down to McGregor pulling off something that many appeared to believe was outside of his capabilities.
No one had ever seen such vitriol and abrasive trash talk quite like McGregor's before, and Jose Aldo, at least up until then, got the worst of it. It seemed to affect the Brazilian great, too.
Aldo expressed his hatred for the new champion and campaigned for years for a chance to set the record straight. But McGregor was already on his way to, as he saw it, bigger and better things.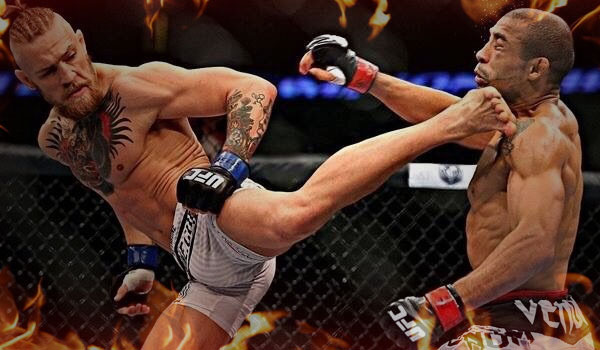 Jose Aldo and Frankie Edgar
Aldo and Edgar fought two excellent fights against each other, but Aldo was the one that came out on top.
Despite Edgar being tipped to dethrone the Brazilian, "Scarface" was having none of it. Aldo, fresh from his humiliating loss to McGregor at UFC 194, vowed to get back to winning ways against Edgar. And he did, outpointing him in style to pick up a smooth victory at UFC 200.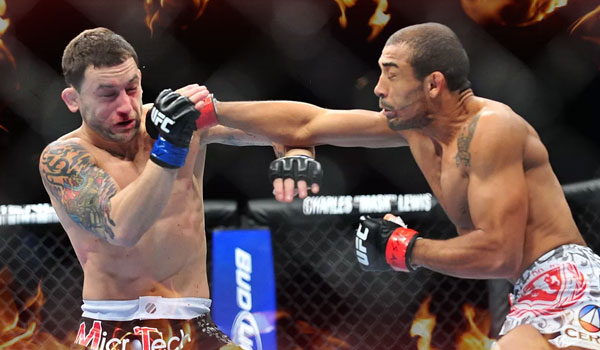 Max Holloway and Jose Aldo
The two candidates for featherweight G.O.A.T locked horns in two awesome title fights that shined Holloway's reputation as an icon.
Aldo would have solidified himself as the greatest with a win over Holloway, but it wasn't to be. In the rematch, the Hawaiian pulled off an even more impressive win over his rival.
Still, this rivalry will go down as one of the best ever witnessed at 145-pounds.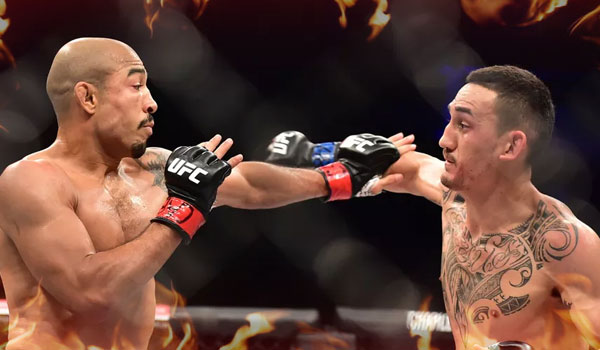 A Division Like No Other
We hope you have enjoyed this page dedicated to the UFC featherweight division.
As with the future of 145-pounds, the final page has not yet turned. So, expect to see more greats rise up to challenge the current kings, and some of those kings going on to etch their names in the annals of combat sports history.
Once considered a division where the fighters were too small to entertain, featherweight became the blockbuster weight class in the mid-2010s. Who saw that coming?
These days, there is no UFC without the featherweight division. Now you know why.