Best High Stakes Gambling Sites
Most online gambling sites are great for traditional recreational gamblers. For those patrons that are planning on betting bigger, a site dedicated to handling this higher level of clientele is needed. The site needs to have extensive experience working with big bettors, utilize lock-tight security, and also needs to have the appropriate amenities and features required and desired by bigger players. We've put together some important considerations that any big player should take into account before deciding on a home or homes for their online gambling action.
If you're already up to speed on these considerations and are ready to get playing, we have listed our top picks for sites that are dedicated to properly taking care of higher-stakes players. These sites have the experience, industry reputation, security, and trustworthiness necessary to handle your business. We've also provided an in-depth review of each of the sites in case you have a few questions before getting started.
How We Rate

Safety & Security
You should be able to gamble online without fear. So we only recommend licensed sites that use the latest security and encryption techniques.

Bonuses
Maximize your bankroll with fantastic bonuses. Our recommended sites offer valuable bonuses with fair terms and conditions, including manageable wagering requirements.

Games & Betting
The best sites have the best wagering options. That's why you will find extensive games and betting opportunities on our recommended sites.

Banking
Getting your money to and from your account shouldn't be a hassle. We only recommend sites with a variety of convenient banking methods, including cryptocurrency and e-wallets.
Key Attributes of the Best High Stakes Gambling Sites
Reliable and Trustworthy
Fully Licensed with Gaming Commissions
Secure Deposits and Withdrawals
Large Financial Transaction Capabilities
Generous Bonuses and Rewards
Important Considerations for High Stakes Gamblers
While a lot of the considerations are the same as with a smaller player choosing an online gambling home, certain specific considerations become much more important when you are a higher-stakes player. We used the following criteria when vetting and choosing the sites to recommend above. These criteria should be used anytime you are looking to get involved in higher-stakes online gaming or online gaming at any level.
Trustworthiness
You are going to be putting a large sum of money online into a company that you haven't done business with before. It should be extremely clear that the most important factor is whether or not you can trust the site. There are two ways that you can investigate this before making your decision on a new gaming home. First, you should look at the track record, company lifespan, and industry reputation of the site. This information is going to be readily available on the net with a quick Google search. You want to look for sites that have been in business for a long time and are regarded as trustworthy by the industry. Thanks to the internet, if a site is shady and shouldn't be trusted, you can find out about it rather quickly.
The second way to look into trustworthiness is by looking to forums and individual comments and reviews about a site and their trustworthiness. If a site is running a shady operation, people are going to be vocal about it. Remember, though, sometimes you can't believe everything you read on the internet. This applies to good and bad information about a site, so keep that in mind. Some review sites will try to pump false information into you to get you to join a less-than-reputable site because they have a financial arrangement with the company.
Also, disgruntled patrons have a tendency to exaggerate or fabricate stories about companies they aren't happy with. It's very possible that a negative story about a site is true, but you need to be wary of individual reviews, as they are most commonly coming from angry customers who are mad they lost and are looking for revenge. Don't let them sour a good experience for you just because they can't follow simple guidelines to have a good time.
Security
You may have thought that security would go under the trustworthiness heading, but it is, in fact, a totally different consideration that needs to be investigated. Trustworthiness refers to the owners of the site's propensity to try and defraud you. Security refers to how the site is set up to protect your money and bets from outside threats. Thankfully, the majority of the industry does a pretty good job with security, and it is usually the backbone of any strong operation. The sites we recommended have extensive security and encryption measures in place to protect your money and to protect your bets from outside threats.
Most sites will openly display the basics of their security measures or will provide them if you inquire. Don't expect to get exact details, as that in itself would create a security risk. After all, the first step to breaking into a safe is knowing what kind of safe it is. But sites should still be able to provide you with basic details of the measures they have in place to protect you, especially if you are a bigger player. Don't just accept some random support person telling you it's safe. Get the details if you want them.
Limits
Most betting websites have specific limits in place to protect their patrons and keep them from gambling too much money too quickly. These limits typically will rise slowly over time as the player develops a history and rapport with the site. The problem with this for big bettors is that they don't want to have to play at the kiddie stakes first. They know the risks associated with their play and are ready to be allowed to play at the level they desire from day one.
The sites we've recommended are able to work with new players and get their limits immediately adjusted to the level of their choosing. You might need to contact customer support and let them know they've got a big player joining them. This is much like it would be in an actual live casino where you would have to speak with the pit boss. We can promise you that they will immediately bend over backward to make sure you have every accommodation you want, including raising the limits to whatever you'd like.
Transaction Size
This one goes hand in hand with limits, but is a bit different and is an important factor when selecting an online gambling site for higher stakes. When we are talking about transaction sizes, we are referring to the limits placed on the amount of money you can deposit and the amount of money you can withdraw in one transaction. These limits are usually of no importance to 95% of players, but they come into play with bigger-action players. Simply put, you need to select a site that allows the size of transfers, both deposit and withdrawal, that meet your needs and level of play.
The sites we have recommended are specifically set up and equipped to handle much larger transactions than most online gaming sites. It's also important to note that just because a site lists a maximum on transfer size on their website does not mean that it applies to all players. This actually rolls into our next consideration, so we will cover it there.
High Stakes Player Flexibility
Most online gambling websites have strict rules laid out for how everything runs on the site. They have hours for customer service, limits for withdrawals and deposits, and set bonus programs in place. What is important for you to note is that a lot of sites have their own set of rules for higher-stakes players. They will go above and beyond what they put on their website to accommodate your action. This means they may have dedicated customer service agents just for you, higher limits for transactions or different methods just for you, and special bonus programs in place that are not advertised.
You have to remember that, as a higher-stakes player, you are a VIP at an online casino…or at least you should be. This can be tougher to gauge from your own research when selecting a new home, but some insider knowledge can help to draw attention to the sites that know how to treat VIPs how they deserve to be treated. If you've guessed that we already did that homework on our site recommendations, you are correct.
The bottom line to remember here is that a lot of great things will be offered to you as a high stakes player, but there is usually a lot of flexibility for a lot more if you are a big player. The worst that can happen if you ask for something is that they say no, but in our experience, they will do everything in their power to accommodate your every wish and desire.
The Wrap-Up
High stakes players are the diamonds of the industry in the eyes of online gambling sites. For this reason, they will do anything and everything to accommodate and appease the needs and wants of high stakes players. They'll offer you additional flexibility, sweeter bonus programs and rewards, and a lot more help and methods for depositing and withdrawing from your accounts.
When selecting your new online gambling home, it's of the utmost importance that you pay attention to the guidelines and considerations that we have laid out. The decision is ultimately up to you, but these considerations should help you to have a better, safer, and hopefully more lucrative experience. If you're ready to get started gambling on a new site or online for the first time, here is the list of sites that are our favorites and that we recommend the most. They have the best amenities for high stakes players and the highest levels of securities and trustworthiness. You're free to play wherever your heart takes you, but these are some fantastic places to get you rolling today.
Frequently Asked Questions | High Stakes Gambling Sites
What is the most I can deposit in one transaction?
As we discussed earlier, the sites we recommended (and some other sites) will make special arrangements for financial transactions for bigger players. What you should do before making any deposits on a site is contact their customer support, who will put you in touch with a VIP coordinator or manager that can assist you. Regarding the actual dollar amounts, it depends on a lot of factors.
First, each site is different, but they usually can accommodate all players. Second, there may be some limits on the means that you are using to deposit. These could be limits on the size of a credit card transaction or limits on the e-wallet you are using. These limits are not placed by the site themselves and are out of their control. The good news is that you can usually just make your large deposit in a few smaller deposits if there are any issues or complications. The site should help make this process extremely simple for you.
Will I get paid out if I win big?
This is a valid question and one that has a fairly simple answer. If you use a trusted site that has a long lifespan and a good industry reputation, you can be confident that you are going to get paid out on your big wins. The sites that we recommend are not the type of places that are trying to make a quick buck by defrauding players. They are regulated businesses that have been around for many years and have a great reputation among the industry and players. We can't speak for sites that we don't recommend, as we haven't put them through our vetting process.
Is my money safe?
This is another great question and one that has a very similar answer to the question above. If you use a trusted site that has a long lifespan and a good industry reputation, you can be confident that your money is safe. The security and safety of your money are the cornerstones of this industry and the cornerstones of any successful operation.
Should I use more than one site?
The answer to this question really becomes a personal choice depending on what it is that you are trying to accomplish. If you are a higher-stakes casino player, you can usually just play at one site if they have all the games that you like to play. A lot of the higher-stakes players we talk to are professional or serious-level sports bettors. Joining multiple sites will allow you to quickly and easily shop different lines on games and find the best payout odds. A lot of the time, they will be the same, but there will be times that you can get better lines just by doing a little homework. Being a member of multiple sites makes this quick and easy. This is especially true if you need to make your wager quickly.
One perk to playing at multiple sites that apply to everyone is the ability to take advantage of more than one bonus program. Certain sites will offer bigger bonuses to new players than to existing players. Certain sites will also come out with new bonus programs that might fit better with the game or type of bet you are currently playing. This is not unethical by any means; it's just being a smart gambler. It's like going to multiple stores because they all have awesome coupons. They're happy to have your business, even if it is just for promo purposes.
August
Casino of the Month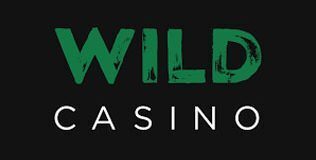 Welcome Bonus
250% up to $5,000