Offering the Best Gambling Sites for Germany in 2022
There's been a lot of push and pull in Germany as far as gambling goes. Over the past few years, we've seen the country say that most forms of gambling are illegal, only for the EU to step in and say otherwise.
For now, it appears that all forms of gambling are legal – in one form or another. That includes online gambling, since the country was recently forced to allow their residents to gamble online at foreign sites without consequence. That's the first piece of good news.
The second piece of good news is that it's dead simple to get started. The first step is to join one of our recommended gambling sites listed in the table below. Do that, and you'll be minutes away from betting on your favorite games.
How We Rate

Safety & Security
You should be able to gamble online without fear. So we only recommend licensed sites that use the latest security and encryption techniques.

Bonuses
Maximize your bankroll with fantastic bonuses. Our recommended sites offer valuable bonuses with fair terms and conditions, including manageable wagering requirements.

Games & Betting
The best sites have the best wagering options. That's why you will find extensive games and betting opportunities on our recommended sites.

Banking
Getting your money to and from your account shouldn't be a hassle. We only recommend sites with a variety of convenient banking methods, including cryptocurrency and e-wallets.
If you're not sure which site to choose – and it can be a difficult decision to make – we recommend you read our reviews.
Our reviews are as thorough as they come. We go through each gambling site from head to toe, making sure they have a robust selection of gambling, banking, and promotional options. By the time you're done reading one, you'll know whether that site is right for you or not.
You should also know that we don't accept bribes to rate a site higher or to ignore some of their shortcomings. Our reviews cover everything, warts and all.
If after reading each of the reviews above, you're still not sure, that's okay. The following sections might help you figure out what exactly you're looking for.
In the first section, we're going to give you a few reasons why joining an all-in-one site is a great idea. This will help you determine if these types of sites are the way to go, or if you need to find a more specific site that accepts Germans.
The rest of the page will talk about what games to play and where on our site you can go to learn more about them. Then we'll wrap things up with a few German gambling facts you might not know.
Let's get to it.
5 Reasons to Join an All-In-One Gambling Site
Let's first define what an all-in-one gambling (AIO) site is.
An AIO site is one that offers multiple gambling products under one roof. That means you can bet on sports, play casino games, poker, and bingo, or some combination of those options.
Here are some reasons why you might go this route.
AIO Sites Are Convenient
Why manage and split your bankroll between two or three accounts when you can manage ONE account and ONE bankroll?
AIO Sites Are Reputable
Obviously, this doesn't apply to every AIO site. There are always going to be bad apples out there. If you look at some of the top AIO sites, though, you can see that they're all reputable.
A couple examples include 888, Bet365, William Hill, Ladbrokes, and Guts. Many of these sites are publicly-traded companies, too.
AIO Sites Have Lots of Offers
The more types of gambling you're into, the more offers you'll have to claim. Many all-in-one gambling sites have a welcome offer for each product, as well as additional promotions (free bets and free spins, for example) specific to each product.
AIO Sites Have More Banking Options
These sites are so large and cater to such a wide audience that it makes sense for them to accept several banking options. Their limits and fees are often better, and many, if not most, of these sites pay progressives out in full.
AIO Sites Have Better Software
Their casinos work with the top software providers, such as Playtech, Microgaming, NetEnt, and others. Many times, they use the same software providers in their bingo and poker rooms, too. This means a high-quality, bug-free experience for you, with tons of games and betting opportunities to choose from.
All you need is one account, and you'll have so much you can do, use, and claim at your fingertips. It's hard to get much better than that.
Though, no option is perfect, and AIO gambling sites are no exception to that rule. There are a few disadvantages to consider before you go this route.
3 Major Disadvantages of All-In-One Gambling Sites
Here are some of the disadvantages to consider before you go the all-in-one site route.
Not Every Product Is Strong

Most AIO sites have one or two strong products – usually the sportsbooks and/or casino. The bingo and poker rooms are often the weak links.

Offers Are Hit and Miss from One Product to the Next

You might find five casino offers, while only finding one offer for the sportsbook.

Customer Support Might Be Hit or Miss, Too

Often times, the larger sites don't offer more intimate options such as phone support. And since they have a larger player base, their response times can be longer compared to smaller, more specific sites.
If any of these negatives strike a chord with you, it's possible that an AIO site isn't right for you. You might be better off joining a smaller two-product gambling site (sports/casino) or even a singular product site (poker).
The next section will talk more about specific gambling sites and share a few resources that will help you along the way.
What If You're Not Interested in Joining an AIO Site?
If you're not interested in joining an all-in-one gambling site, we recommend you dig deeper and choose a more specific kind of site instead. Join an online sportsbook, casino, poker room, or bingo site.
We have guides published for each kind of site… sort of. We have written a couple of pages specific to Germans – for sports bettors and online casino players.
If you want to play poker or bingo, you'll find a couple more general pages that will put you on the right path.
How to Choose the Best Site
Regardless of the path you decide to take, before you start gambling online, you will need to choose a site to join.
The easiest way to accomplish this is to choose a site from our recommendations table. You'll find one at the top of this page. We also list them on our other pages linked above if you decide to go a different route than an AIO site.
Some of you will want to find a site on your own, though. That's not a problem. Just know that the risks are higher if you don't know what you're looking for. You could end up at a shady site.
If you stick to the following checklist, though, that's less likely to happen.
License

A license is important because it means that the site jumped through the hoops necessary to receive it. That means paperwork, an approval process, and fees. This isn't a one-time thing, either – gambling sites have to renew their licenses every so often.

Offers

It's important that every site we recommend has offers for every gambling product on their site. We like to see welcome bonuses at the very least. It's also great when they offer free spins, free bets, and some kind of cashback scheme.

Support

We always test the customer support for every gambling site we recommend. We prefer sites that offer multiple channels – email, phone, live chat, etc. – and respond in 24 hours or less (channel-dependent, of course).

Reputation

A license will only take you so far. There have been plenty of rogue gambling sites that could boast that they had a license. This is why we also recommend that you double-check that the site has a positive reputation.

The best way to do this is to comb two or three gambling forums to see if there are patterns of shady behavior.

Never be afraid to dump a site if they look shady to you. There are tons of gambling sites out there to join instead.

Another important to thing to consider is the gambling options available. Since we're recommending AIO sites, we prefer sites that offer as many gambling products as possible. This includes sports betting, casino games, poker, and bingo. Here are a few things we look for within each one.

Sportsbook

We prefer sites that cover both the major sports and leagues, as well as obscure sports you don't hear about often. We also like sportsbooks that offer lots of different betting markets, types of bets, and features.

Casino

Look for casinos that work with a variety of software developers – especially top-notch ones like Microgaming, NetEnt, and IGT.

The more software providers they work with, the larger the variety of slots, table games, video poker machines, and live casino games you'll have to choose from.

Poker

First and foremost, you need to make sure the poker site has enough traffic to sustain the games you want to play. Secondary items include the specific games, variants, stakes, and tourney structures you're gunning for.

Bingo

We make sure the bingo site is busy enough for their games to run. Following that, we make sure they offer a few game types, variants, and promos.
Some things, like licensing and reputation, are non-negotiable. If a site has no licensing and/or a crappy reputation, the best case is that we won't recommend them. The worst case is that we won't recommend them, and we'll add them to our blacklist.
Other checklist items have more margin for error. And our standards may be different from yours. If you decide to find a site on your own, you'll have to determine what your standards are and whether a site meets it.
20 Interesting Facts About Gambling in Germany
We thought we'd wrap things up with something we don't do much – a list of facts about gambling in Germany.
These facts cover some of the most interesting things we could find where gambling and Germany overlap. Read the list below and see how many of the facts you already know.
The Interstate Gambling Treaty (IGT) passed in 2008. This effectively banned all forms of online gambling. The European Union intervened shortly after, so the IGT was amended in 2012 to allow the lottery and sports betting. Schleswig-Holstein was the exception at the time – they have more liberal rules and even issued licenses that included some poker games.
Casino-Deutschland was the first legal online casino to launch in Germany. They launched in May 2013.
Several well-known poker players were born in and/or currently live in Germany. A couple examples include Pius Heinz (2011 WSOP Main Event winner), Katja Thater (2007 $1,500 Razz bracelet winner), and Greg Mueller (2009 $10,000 Limit Hold'em and 2009 Limit Hold'em Shootout bracelet winner).
A 2015 survey showed that only 37% of the 11,500 people polled gambled (on anything) in the past 12 months. This was a 3% decline from the last survey taken 2 years prior.
From that same 2015 survey, only 0.37% to 42% of respondents said they had some form of gambling addiction. This is a decline from the 0.69% to 0.82% of problem gamblers who responded to the 2013 survey.
Gambling in Germany is regulated at the state level.
The highest lottery prize ever won in Germany was €90 million. Someone from Baden-Wurttemberg won this on October 14th, 2016, playing the EuroJackpot lottery.
The territory of Baden claims they were the first to open a legal casino in 1765. There is currently one casino there now – the Baden-Baden Casino.
Since 2012, anyone who places a bet in Germany is subject to a 5% tax. Some bookmakers, such as Bwin, absorb this tax themselves, allowing German bettors to have a relatively normal betting experience and less vig to overcome before they turn a profit.
Popular sports to play and bet on in Germany include football, horse racing, handball, basketball, and ice hockey.
The first handball competition was held in Berlin, Germany, during the 1936 Olympics.
Gross gambling revenue in Germany has grown by more than €1 billion from 2015 to 2017. In 2017, revenues exceeded €5 billion, which was an increase of more than €300 million from the previous year.
In March 2018, a court order forced the MASSIVE gambling company 888 Holdings to cease their operations in Germany. At the time, the German market accounted for 7% of 888's revenue.
The gambling age in 12 of the 16 German states is 18 years old. The rest require you to be 21 to gamble in their casinos.
Offline gambling in Germany has declined significantly in the past few years. Polls show that lifetime participation has dropped to 75.3% in 2017 from 87.1% in 2009. Experts attribute this to online gambling, which is more liberal and convenient compared to offline gambling.
In 2017, Germany launched their first esports association – the eSport-Bund Deutschland (ESBD). In 2018, they declared esports a legitimate sport. This opens the doors to Germany participating in esports in the Olympics if/when it becomes available.
The highest-earning German esports player is Kuro Takhasomi, who has earned nearly $4 million. The number two and three spots belong to Adrian Trinks and Peter Dimitrov, both of whom have yet to surpass the $1 million mark.
In 2016, the Court of Justice of the European Union said that Germany cannot prohibit Germans from or penalize them for gambling at foreign gambling sites. That even includes sites not licensed in Germany.
Poker players can play (illegally/legally) at several online sites, including PokerStars, 888, and Party Poker. There are several offline options, too, which include options such as the Casino Flensburg Poker, Casino Schenefeld Poker, and Spielbank Do-Hohensyburg Poker.
One of the largest progressive jackpots won online by a German player was on the Mega Fortune Jackpot machine. The 40-year-old German male won €4,450,727.78 in November 2017 at CasinoEuro.com.
Those are some of the most interesting German gambling-related facts that we could find. If you know of anything that you think is worth adding to this list, ship us an email to let us know.
Conclusion
We covered a lot of ground. To recap, here's what you learned about gambling in Germany.
The reasons why you should join an all-in-one (AIO) gambling site
The reasons why you shouldn't
How to find the best gambling site to join
20 random facts about gambling in Germany, which includes legal facts, the biggest wins, and the most popular sports to play and bet on
We also showed you what the best gambling sites in Germany are. Join one now, and you could be playing your favorite games in just a few minutes. All you have to do is scroll back to the top of this page, choose a site from the list, and you'll be on your way.
August
Casino of the Month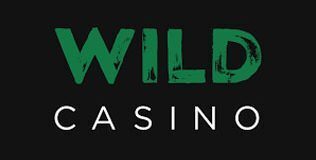 Welcome Bonus
250% up to $5,000