Best Soccer Managers of All Time
Whenever there's a discussion about the greats of soccer, it's usually the players that get talked
about. People remember players like Pele, Maradona, Cruyff, Platini and Moore for all that
they contributed to the sport. And rightly so, as these players were what we would consider to be genuine soccer legends.
It's important that we don't forget what the great soccer MANAGERS have contributed to the sport too though. These guys often get overlooked, and they really shouldn't be. There have been some truly amazing managers throughout the history of soccer, many of whom have left a lasting impact on the sport itself. Not only in terms of the teams that they built, and the success that they had, but in terms of coaching styles, tactics, psychology and discipline.
Many of the best soccer managers of all time never shone as players. They're just as deserving of recognition though, and that's what we've given them here. We've picked out the best soccer managers of all time and detailed the highlights of their wonderful careers. We've also picked a few greater managers and listed them as "Honorable Mentions." These managers are not listed in any particular order, as we haven't actually ranked them..
Please note that we've mostly focused on managers of the past here. We've included a section on current and future greats too though. Some of the names included there will surely make it onto our main list one day, once they decide to retire and call time on their career.
Helenio Herrera
Born : 1910
Nationality : Argentinian
Managerial Career : 1944 – 1981 (908 games)
Trophies Won : 17
Teams Managed : Stade Francais, Real Valladolid, Ateltico Madrid, Malaga, Sevilla, Belenenses, Barcelona, Inter Milan, Roma, Rimini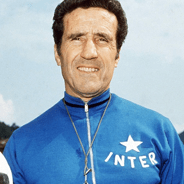 Many of our younger readers have probably never heard of Helenio Herrera. There's no doubt he deserves his place on this list though. He had an incredible managerial career, most notably at Inter Milan, Barcelona and Atletico Madrid.
One of the first soccer managers to really focus on the phycological motivation of his players, Herrera was famed for his pep talks. He was a strict disciplinarian too, and didn't allow his players to smoke or drink. That doesn't sound like a big deal now, but it was back in his era.

Playing Career (1931 – 1945)
Games Played: Unknown
International Caps: None
Club Teams: Several
Herrera played most of his career as a central defender. He had spells at several different clubs, including CASG Paris, Red Star Olympique and Stade Francais. Although he wasn't a distinguished player with many rewards under his belt, his later successes as manager proved that he learned a lot about the sport.
He was still a player when he had his first taste of management. The last club he played for, Puteaux, appointed him has player-manager. He spent a season in that role before retiring as a player and moving into management full-time.

Atletico Madrid (1949 – 1952)
Games Played: 86
Games Won: 48
Trophies Won: 3
Herrera's first few years in management were far from exceptional. That all changed when he went to Atletico Madrid though. This is where he really made a name for himself, winning two La Liga titles and a Copa Eve Duarte in just three seasons. He left after his third season, and proceeded to move clubs on a regular basis.

Barcelona (1958 – 1960)
Games Played: 60
Games Won: 46
Trophies Won: 5
Barcelona was Herrera's ninth club as a manager. It was here that he confirmed his success at Atletico Madrid was not a fluke. He won both La Liga and the Copa del Ray in his first season, and followed that up with another league title in his second season. His success came at a cost though, as his strong discipline led to disagreements with star player Ladislao Kubala. He left the club at the end of his second season, and went directly to manage Inter Milan.

Inter Milan (1960 – 1968)
Games Played: 268
Games Won: 153
Trophies Won: 7
It was at Inter Milan that Helenio Herrera truly became a managerial legend. Using his version of the famous Italian "Catenaccio", he enjoyed incredible success with the club over nearly a decade. He led the team to three Serie A titles and two European Cups. Not to mention, they also won the Intercontinental Cup twice. It was the most successful period of his career, and one of the most successful periods in Inter Milan's entire history.
Vicente Del Bosque
Born : 1950
Nationality : Spanish
Managerial Career : 1987 – 2016
Trophies Won : 10
Teams Managed : Real Madrid, Besiktas, Spain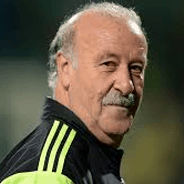 Vicente Del Bosque achieved incredible success as a manager with both Real Madrid and the Spanish national team. An easy-going and unassuming man, he proved that a gentle approach to management can be just as effective as a tough one. He didn't need to scream and shout at his players to get his message across, and he was respected all the more for that.
Del Bosque is the most recent retiree on our list, retiring from the sport in 2016. He was 65 at the time, and had achieved pretty much everything he possibly could have.

Playing Career (1967 – 1973)
Games Played: 536
International Caps: 18
Club Teams: Plus Ultra, Real Madrid
The majority of Del Bosque's playing career was spent at Real Madrid, the club he would later go on to manage. He was a midfielder, but not a goalscoring one. He contributed just 30 goals in over 400 games for Real Madrid.
He was an important player though, despite his lack of goals. During his time at the club he won five league titles, and four Copa del Reys. He didn't win a European trophy, but did play in a European Cup final. He was capped 18 times by his national team too, another team that he would end up managing.

Real Madrid (1999 – 2003)
Games Played: 203
Games Won: 113
Trophies Won: 8
Del Bosque held various managerial positions at Real Madrid between 1987 and 1996. In 1999, he was appointed as permanent first team manager. He only held the position for four years, but during that time he brought the club incredible success. He won the league title twice, two UEFA Champions Leagues and several other trophies. He also oversaw the introduction of the famous "Galacticos" policy, where the club signed some of the best and highest-profile players in the sport.

Spain (2008 – 2016)
Games Played: 114
Games Won: 87
Trophies Won: 7
Spain first approached Del Bosque to be manager of the national team in 2004 but he declined. He accepted when he was approached again in 2008 though, and went on to manage the team for eight years. Impressively, he won both the World Cup (2010) AND the European Championships (2012) at his first attempt. He broke several records during his time in charge, and is widely regarded as the best national team manager that Spain has ever had.
Johan Cruyff
Born : 1947
Nationality : Dutch
Managerial Career : 1985 – 2013
Trophies Won : 14
Teams Managed : Ajax, Barcelona, Catalonia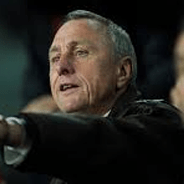 Johan Cruyff is the only one who appears on this list AND our list of the best soccer players of all time. His influence on the sport of soccer cannot be underestimated, and his success cannot be argued with. Cruyff is undoubtedly a bona fide soccer legend.
If proof were needed of this fact (and it isn't), you only have to look at the way the soccer world responded to his death in 2016. Tributes came in from clubs, players, managers and fans from all corners of the globe. This is a guy that will be talked about for decades more to come, and probably even longer.

Playing Career (1964 – 1984)
Games Played: 562
International Caps: 48
Club Teams: Ajax, Barcelona & others
Johan Cruyff won nearly everything during his playing career. The only major trophies that eluded him were the FIFA World Cup and the UEFA European Championships, and he came runner up in both of those. He was a gifted and versatile player, and part of the golden era of "Total Football" at Ajax and his national team.

Ajax (1985 – 1988)
Games Played: 86
Games Won: 62
Trophies Won: 3
Cruyff went into management as soon as he finished playing. He spent just three years as manager of Ajax, but made a swift and dramatic impact. He won praise for his ability to spot talent and the attacking flair he imposed on his team. Although he never won the Dutch league title, he won the KNVB Cup twice and also the UEFA Cup Winners Cup.

Barcelona (1988 – 1996)
Games Played: 301
Games Won: 178
Trophies Won: 11
When Cruyff joined Barcelona he immediately began to completely remodel the whole club. The club had recently undergone a scandal, and were heavily in debt. In short, they were in crisis for a club of their stature. Cruyff was about to change all that.
He soon had the first team playing his attractive and attacking and style play, and he ensured this was replicated with the reserve and youth teams as well. He signed some excellent players and embarked on a glorious period of success. In his eight years in charge he won four La Liga titles, a Copa del Rey, a European Cup, a UEFA Cup Winners Cup and other trophies too.
His trophy haul is only part of what he'll be remembered for though. He gave the club a whole new identify, and a playing ideology that it still adheres to today. People like to accredit him for "creating Barcelona's DNA."
Bob Paisley
Born : 1919
Nationality : English
Managerial Career : 1974 – 1983
Trophies Won : 20
Teams Managed : Liverpool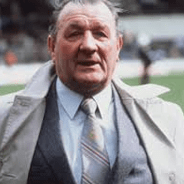 Bob Paisley was the ultimate "one-club" man. Aside from a couple of years playing at amateur club Bishop Auckland, Paisley spent his entire career at Liverpool. First as a player, then on the coaching staff. He had several different roles in his time as a coach, but it was the nine years he spent as manager that made him a legend.
Paisley was at Liverpool for nearly 50 years in total. He will forever be remembered as the man that turned the club into a truly elite force.

Playing Career (1937 – 1954)
Games Played: 253
International Caps: 0
Club Teams: Bishop Auckland, Liverpool
Paisley was signed by Liverpool in 1939, shortly after turning 20. He had previously played for Bishop Auckland, one of the top non-league teams of the time. His professional career got off to a slow start, as all professional soccer competitions in England were suspended in September 1939 due to the outbreak of war. He played in some friendlies for the club over the next couple of years, before being posted overseas by the British Army.
His professional playing career began "for real" in 1946, when he played in Liverpool's first competitive post-war game. He went on to be a regular starter for the club, and was eventually made captain. He retired in 1954 and immediately joined the backroom staff at the club as a physiotherapist.

Liverpool (1974 – 1983)
Games Played: 535
Games Won: 308
Trophies Won: 20
Paisley was appointed Liverpool manager after already spending 20 years on the coaching staff. For many of those years he'd been assistant manager to the great Bill Shankly, who had firmly established Liverpool as a top club. Paisley not only continued Shankly's success, he took it to a whole new level.
Paisley won SIX league titles during his nine seasons in charge, and finished runner up twice. He also won three European Cups, a feat that no manager had ever achieved before. He won several other trophies too, including a UEFA Cup and three League Cups.
Sir Alex Ferguson
Born : 1941
Nationality : Scottish
Managerial Career : 1974 – 2013
Trophies Won : 50
Teams Managed : East Stirlingshire, St Mirren, Aberdeen, Scotland, Manchester United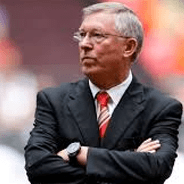 There are good managers. There are great managers. And then there is Sir Alex Ferguson. If we had to pick one manager as THE best of all time, it would be him. There's absolutely no doubt about it as far as we're concerned, and we're certain that most soccer fans would agree. (Just maybe not Liverpool fans!)
Although this often gets overlooked, his first taste of success was actually at Aberdeen. He quickly moved on from there to Manchester United, where he spent nearly 30 years and turned the club into the dominant force in England.

Playing Career (1957 – 1974)
Games Played: 317
International Caps: 0
Club Teams: Dunfermline Athletic, Rangers & others
Ferguson had a solid but unspectacular career as a player. He played as a forward, and had an impressive scoring record with 171 goals in 317 games. He didn't win much silverware though, with just two second tier league titles to his name. It was perhaps his lack of success as a player that drove him to achieve so much as a manager.

Aberdeen (1978 – 1986)
Games Played: 459
Games Won: 272
Trophies Won: 11
Aberdeen was the third club Ferguson managed, with the first two being East Stirlingshire and St. Mirren.
Ferguson's first year at Aberdeen did not go especially well. Although he was in his fourth year of management, he was still relatively young and not much older than some of the players. As a result, he struggled to win their respect. He earned it eventually though, and won the Scottish league title in his second full season.
By the time Ferguson left Aberdeen he had won two more league titles, four Scottish Cups and a Scottish League Cup. He'd also won the UEFA Cup Winner's Cup and the UEFA Super Cup. These remain the only two European honors Aberdeen have ever won.

Manchester United (1986 – 2013)
Games Played: 1500
Games Won: 895
Trophies Won: 38
Ferguson's success at Aberdeen did not go unnoticed in England. Liverpool considered offering him the manager's position in 1985, but went with Kenny Dalglish instead. One year later, Manchester United DID appoint him as manager. The rest, as they say, is history. He went on to oversee a truly incredible period of sustained success. He managed the club for over 25 years, and helped turn Manchester United into arguably the biggest soccer club in the world.
It took Ferguson four years to win his first trophy at Manchester United. Once that one was in the bag, he simply couldn't stop winning. Trophy after trophy soon followed, as Manchester United absolutely dominated English football for over two decades.
The only (minor) disappointment of Ferguson's Manchester United career was that he didn't have more success in Europe. He did win the Champions League twice though, including a victory in 1999 that secured his club a historic treble.
Rinus Michels
Born : 1928
Nationality : Dutch
Managerial Career : 1960 – 1992
Trophies Won : 14
Teams Managed : Ajax, Barcelona, Netherlands & others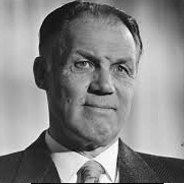 Rinus Michels was the man behind the "Total Football" style of play. He was named Coach of the Century by FIFA in 1999, and was unquestionably one of the best soccer managers of all time. Most of his trophies were won with Ajax, the club where he spent his entire playing career. He also had success with Barcelona and FC Koln, and managed the Dutch national team on four separate occasions.

Playing Career (1946 – 1958)
Games Played: 264
International Caps: 5
Club Teams: Ajax
Michels was a regular starter for Ajax during his 12 years playing for the club. He scored 122 goals in his 264 appearances, and helped his team win two league titles. Although he was lacking in the technical skills so prevalent in Dutch football, he was a strong and hard-working player. He was forced to end his playing career early due to a back injury, but he would later return to Ajax as a manager.

Ajax (1965 – 1971)
Games Played: 184
Games Won: 98
Trophies Won: 9
Michels was appointed as Ajax manager after spells with two amateur teams. He immediately turned the under-performing club around, and won the league title in his first season. He then won three more league titles over the next four years, along with three KNVB Cups. He also gave Ajax their first ever European Cup, before moving to Spanish giants Barcelona.

Netherlands (Four times in charge)
Games Played: 51
Games Won: 29
Trophies Won: 1
In 1974, Michels took charge of the Netherlands national team for the first time. He lead them to their first World Cup final, where they lost to West Germany. He then left to return to Ajax, but would return for further spells later.
It was during his third time in charge of the national team that he won the UEFA European Championship. That was in 1988, some 14 years after losing the World Cup final. Seeing as how this was Netherlands' first major trophy, Michels went down in history as a national hero.
Brian Clough
Born : 1935
Nationality : English
Managerial Career : 1965 – 1993
Trophies Won : 17
Teams Managed : Hartlepool United, Derby County, Brighton & Hove Albion, Leeds United, Nottingham Forest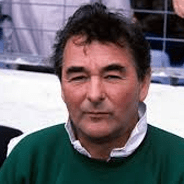 If we were compiling a list of soccer's greatest characters, Brian Clough would be at the top. He certainly deserves his place in this list too. As the man himself once said – "I wouldn't say I was the best manager in the business. But I was in the top one."
That kind of humor was typical of the charismatic Brian Clough. There were plenty of controversial moments in his career: like the time he punched a fan who had invaded the pitch. Still, he was the kind of guy you couldn't help but love. He earned the respect of his players by being hard but fair, and by leading them to victory time and time again.

Playing Career (1955 – 1964)
Games Played: 274
International Caps: 2
Club Teams: Middlesbrough, Sunderland
Brian Clough appeared for just two clubs during his playing career. He spent six years at Middlesbrough and then four at Sunderland. He was a striker, and an extremely prolific one. In 274 appearances as a professional player he scored an incredible 251 goals. We expect he would have scored a lot more had he not been forced to retire early with cruciate ligament damage.

Derby County (1967 – 1973)
Games Played: 332
Games Won: 161
Trophies Won: 4
Derby Country was Clough's second club as a manager, having previously been in charge at Hartlepool United. The club was in the English Second Division at the time, and had been outside the top flight for over 15 years. What Clough achieved over the following few years was nothing short of remarkable.
His first season was nothing special, but he started to lay the foundations for what was to come. He completely changed the playing staff, retaining just four of the existing players. There were several changes made behind the scenes too. In his second season, he won promotion back to the top flight.
Derby finished fourth in Division One in the following season, and then slipped back to ninth the year after. In 1972 they won the league title for the first time. Clough was hailed as a managerial genius, and rightly so. He resigned from the club shortly after though, after a falling out with the board of directors.

Nottingham Forest (1975 – 1993)
Games Played: 994
Games Won: 464
Trophies Won: 13
After short spells at Brighton and Leeds, Clough was appointed as manager of Nottingham Forest. This is where he would prove himself to be a true managerial legend. Once again he was taking over a club in the Second Division, and once again he would lead them back to the First Division and a league title. This time, however, he would go a step further too.
Clough won promotion to the First Division in his second season at Nottingham Forest. He then won the title in the following season. As if winning the league with a promoted club wasn't special enough, what came next was even more amazing. He guided Nottingham Forest to two consecutive European Cups, the first coming just two years after the club had been promoted from the Second Division.
Although he remained in charge of the club for more than a decade, Clough never managed to repeat his success. He retired in 1993, shortly after Nottingham Forest were relegated. It was a sad way to finish his career, but in no way did it diminish his achievements. He will always be considered a hero at Nottingham Forest.
Sir Matt Busby
Born : 1909
Nationality : Scottish
Managerial Career : 1945 – 1971
Trophies Won : 13
Teams Managed : Manchester United, Great Britain, Scotland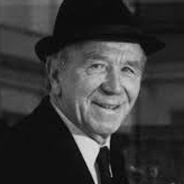 Sir Matt Busby didn't win as many trophies as some of the other managers listed here. 13 is still an excellent return for a manager of course, but it's not really the trophies that make Busby a managerial great. It's what he was able to achieve after tragically losing eight of his players in the Munich Air Disaster of 1958, while in charge of Manchester United.
Busby would have been forgiven for quitting soccer after such a terrible event, but quitting was not in the man's vocabulary. He set about rebuilding his team, and leading Manchester United to further success. If there's anyone who deserves to be remembered as a legend of soccer, it's got to be Sir Matt Busby.

Playing Career (1928 – 1941)
Games Played: 319
International Caps: 1
Club Teams: Manchester City, Liverpool
Busby had a reputation as an intelligent player and a great passer during his playing career. He had productive spells at both Manchester City and Liverpool before the Second World War brought a premature end to his playing days. He signed on for the National Service, and served his country for four years.

Manchester United (1945 – 1969)
Games Played: 1120
Games Won: 565
Trophies Won: 13
Busby was offered the job of Manchester United manager while he was still in National Service. Surprisingly, considering he had no experience, Busby had issued a string of demands before accepting the role. He insisted that he would be fully involved in training, and be able to pick the team without interference from directors. He also wanted the choice of which players were to be bought and sold.
This level of control was not usual for soccer managers back then, but Manchester United duly agreed to Busby's demands. It proved to be the right decision, as Busby soon had the club performing well. They finished as league runners-up in four of the next five season, and also won the FA Cup.
In 1951, Busby won his first league title with the club. He repeated this success in 1956 and 1957, leading to a job offer from the great Real Madrid. Busby refused, saying that "Manchester is my heaven." By this point, his team had earned the nickname "Busby Babes." Why? Most of his players were really young.
It was during the 1957/58 season that tragedy struck. Returning from a tie in the European Cup, players and officials from Manchester United were on board a plane that crashed on the runway. Seven players and three officials died at the scene, and other player (Duncan Edwards) died later in the hospital. Two more players were injured badly enough that they would never play professional soccer again.
Busby himself suffered severe injuries, and was hospitalized for several weeks. He eventually recovered though, and went back to work to rebuild a team around his few surviving players.
Just five years later, Manchester United were winning trophies under Matt Busby once again. They won the FA Cup in 1963, and followed that up with two more league titles. They nearly added a third, but a final day defeat cost them the title in 1968. That was soon forgotten when they won the European Cup shortly afterwards.
Busby managed the club for one more year before retiring. He was then given a position on the board of directors. In 1980, he was named as club president. His name will be synonymous with Manchester United forever more.
Honorable Mentions
Born : 1922
Nationality : Spanish
Managerial Career : 1959 – 1988
Trophies Won : 14
Teams Managed : Real Madrid, Plus Ultra, Granada, Las Palmas, Sevilla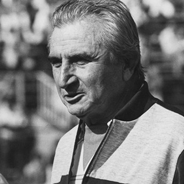 Miguel Munoz spent the majority of his playing career at Spanish giants Real Madrid. He had plenty of success at the club, including two European Cup victories and four La Liga titles. His success as a player was nothing compared to his success as a manager though.
As a manager, Munoz spent time at numerous clubs in Spain. He also spent six years in charge of the national team. He will be mostly remembered for his time at Real Madrid, the club where he also excelled as a player. In a 14 year spell he oversaw one of the most successful periods the club has ever had. He won the league title an incredible NINE times, and the European Cup twice.
Born : 1939
Nationality : Soviet-Ukrainian
Managerial Career : 1969 – 2001
Trophies Won : 30
Teams Managed : Dnipro Dnipropetrovsk, Dynamo Kiev, USSR, Kuwait, Ukraine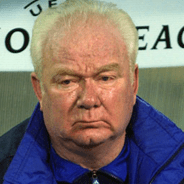 Valeriy Lobanovskyi goes down in history one of the most decorated managers ever. He won an impressive 30 trophies during his coaching career, the majority of which were won with Dynamo Kiev. His trophy haul included two UEFA Cup Winners Cups, and he was the first manager to win a European trophy with a team from the Soviet Union.
Lobanovskyi went into management directly after his playing career finished. He started out at Dnipro Dnipropetrovsk, and after four years he moved to Dynamo Kiev. It was there was there that he really made a name for himself. He was famed as a strong disciplinarian, and took a very scientific approach to coaching.
Born : 1878
Nationality : English
Managerial Career : 1907 – 1934
Trophies Won : 7
Teams Managed : Northampton Town, Leeds City, Huddersfield Town, Arsenal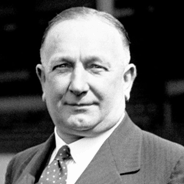 Herbert Chapman has been credited with bringing real and lasting change to the sport itself. An innovator at heart, he developed a number of new techniques and tactics during his time as a manager. He is one of the reasons why floodlights are used to light the fields and why uniforms are now numbered. Thanks to him, the European club competition started to become a reality.
As manager of Huddersfield Town, he won the FA Cup and two consecutive league titles. At the time they were an unfashionable club, which made his achievements even more impressive. He then had a similar impact at Arsenal, taking the underperforming club back into the First Division and securing two more league titles and another FA Cup.
Chapman would probably have achieved even more in soccer had he not died suddenly in 1934 at the age of 55. He was still manager of Arsenal at the time.
Born : 1899
Nationality : Austrian-Hungarian
Managerial Career : 1933 – 1973
Trophies Won : 10
Teams Managed : Milan, Benfica, Porto, Austria & others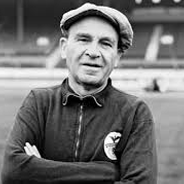 Bela Guttmann had a successful playing career before he moved into management. He played as a midfielder for a number of Hungarian and Austrian club sides, and also spent time at some American clubs. It is as a manager that he is best remembered though, particularly for his work at Portuguese club Benfica.
Guttman moved to Benfica from FC Porto, another Portuguese club. His first act was to sack 20 of the senior players, and promote a number of players from the youth teams. He won the league title in his first season, then again in his second season. He also won back to back European Cups, with a team that featured the great Eusebio.
Following his second European Cup win, Guttman asked the Benifica board of directors for a pay rise. They declined, and he immediately left his position. As a parting shot, he declared that "not in a hundred years from now will Benfica ever be European Champion." Since then Benfica have lost in eight European finals, leading many to believe that Guttman cursed the club.
Born : 1913
Nationality : Scottish
Managerial Career : 1949 – 1974
Trophies Won : 11
Teams Managed : Carlisle United, Grimsby Town, Workington, Huddersfield Town, Liverpool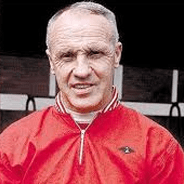 Ask any Liverpool fan to name their greatest ever managers and Bill Shankly is sure to be mentioned. His successor, Bob Paisley, is regarded by most as their best ever, but it was Shankly who laid the foundations for Paisley's incredible success. He managed Liverpool from 1959 until 1974, taking over at the club when they were in the Second Division.
During his 15 years as Liverpool manager, Shankly established the club as a major force in English and European soccer. He won the English league title three times, the FA Cup twice and the UEFA Cup once.
Born : 1946
Nationality : Italian
Managerial Career : 1982 – 2015
Trophies Won : 13
Teams Managed : Milan, Real Madrid, Roma, Juventus, England, Russia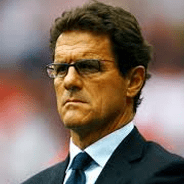 Fabio Capello won several trophies during his 15-year playing career. It was as a manager that he enjoyed his greatest successes though, winning a league title in seven of his 16 seasons as a domestic club manager. His trophy haul includes five Serie A titles, two la Liga titles, a UEFA Champions League and a European Super Cup.
Capello actually won two more Italian league titles with Juventus. The club was stripped of those titles though, following the Calciopoli match fixing scandal of 2016. There were no suggestion that Capello was involved in any wrong-doing, but he can't legitimately include those titles in his long list of honors.
Born : 1949
Nationality : German
Managerial Career : 1983 – 2014
Trophies Won : 25
Teams Managed : Zug 94, Aarau, Grasshoppers, Borussia Dortmund, Bayern Munich, Switzerland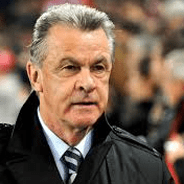 German Ottmar Hitzfield started his managerial career in Switzerland. He finished it as manager of the Swiss national team. It was the period in between when he earned his place on this list, with successful periods at two of Germany's biggest clubs.
Hitzfield left Switzerland after winning several trophies with Grasshoppers. He joined German club Borussia Dortmund in 1991, and oversaw one of the most successful periods in the club's history. He won two league titles and UEFA Champions League. That earned him a move to Bayern Munich, where he enjoyed even greater success.
During two separate periods in charge of Bayern Munich, Hitzfield won no less than five league titles. He won several other trophies too, including the UEFA Champions League.
Born : 1922
Nationality : Scottish
Managerial Career : 1960 – 1985
Trophies Won : 31
Teams Managed : Dunfermline Atheltic, Hibernian, Scotland, Celtic, Leeds United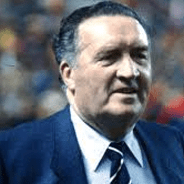 Few managers can boast as many trophies as the legendary Jock Stein. He goes down in history as one of the most successful managers ever, with most of his Trophies Won during his time at Celtic.
Stein spent 13 years at Celtic as manager. He managed to win TEN league titles during that period, including nine consecutive titles between 1965 and 1974. He also won the European Cup in 1967, when Celtic became the first British club to ever win the trophy. His trophy haul also includes eight Scottish Cups and six Scottish League Cups.
Shortly after leaving Celtic, Stein became manager of his national team for a second time. He helped the team to qualify for the 1982 FIFA World Cup, where his team very nearly made it through the group stages for the first time.
Born : 1925
Nationality : Austrian
Managerial Career : 1962 – 1992
Trophies Won : 17
Teams Managed : Feyenoord, Sevilla, Hamburger SV, Netherlands, Austria & others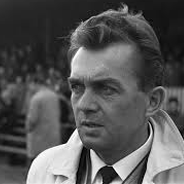 Ernst Happel was the first soccer manager to win the European Cup with two different clubs. He first won it in 1970, with Dutch club Feyenoord. Some 13 years later he repeated the feat, winning the famous trophy with German club Hamburger SV.
That achievement alone made Happel one of soccer's great managers. There was much more to his career than just that though. He managed a total of eight domestic clubs, and experienced success at nearly all of them. He won several league titles, in several different countries, and a number of cups. He also took the Netherlands to a FIFA World Cup final in 1978.
Current & Future Greats
There are a few current soccer managers who probably deserve to be mentioned alongside the best of all time. There are also some who aren't quite there yet, but are likely to be in the future. We haven't included them above for the sole reason that we've limited our list to those managers who have already retired or passed away.
We do plan to keep our list updated though. There will come a point when each of these current managers are ready to retire, and that's when we'll assess their right to genuinely be considered as one the best of all time.
The following managers are the ones who currently have the best chance of being remembered among the true managerial legends of soccer.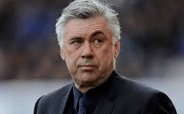 Carlo Ancelotti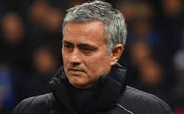 Jose Mourinho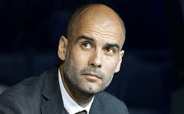 Pep Guardiola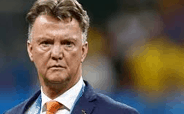 Louis Van Gaal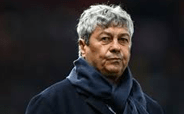 Mircea Lucescu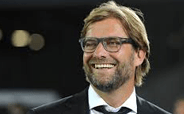 Jurgen Klopp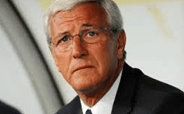 Marcello Lippi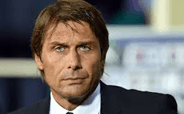 Antonio Conte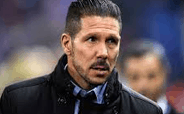 Diego Simeone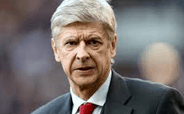 Arsene Wenger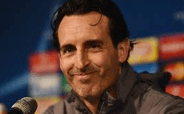 Unai Emery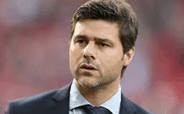 Mauricio Pochettino
May
Sportsbook of the Month

Sign up Bonus
60% Up To $1,000
READ REVIEW
Visit Site
X