Betting on Olympic Volleyball
The Olympic tournament is by far the most prestigious title to win in volleyball. It's a dream for all the best players and they usually produce exceptional performances once the games are here. The same can be said about beach volleyball that was added to the schedule in 1996.
Many of the top bookmakers online cover both beach and indoor volleyball at the Olympics. That means there are plenty of options for Olympic volleyball betting.
We explain all about those options in this guide, and provide tips on how to make money from them.
Our Guide to Olympic Volleyball Betting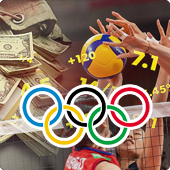 Volleyball Tournaments at the Olympics
Volleyball was added to the Summer Olympics in 1964 and has been a consistent part of the schedule ever since. Beach volleyball was introduced much later, in 1996.
The two versions of the sport include competitions for both men and women. You should know how the formats work if you are interested in volleyball betting at the Olympics, so let's explore them.
Volleyball Format and Qualifying
The format of the volleyball tournament is the same for men and women. Twelve teams participate in every single event and the quotas are distributed as follows.
Home Nation – The home nation receives an automatic spot.
World Cup – The top two teams at the World Cup qualify for the Olympics.
Continental Qualifications – Five countries qualify through continental tournaments.
World Qualifications – The remaining four spots are up for grabs in additional qualifications that include teams from all over the globe.
The Olympic volleyball tournament features two main stages. In the first one, the teams are separated into two pools of six contestants each.
They play against the other nations in their pool and the top four countries in the final standings proceed to the next phase that includes single-match knockouts. There are three rounds; the quarterfinals, the semifinals, and the final. There's also a match between the two losing semifinalists to determine who gets the bronze medal.
The top team from each pool faces the fourth-best side of the other pool, while the second-placed countries play against the third-placed nations in the quarterfinals. The winners of the two pools can't meet before the final of the competition.
You should also know that each squad consists of twelve players and no replacements are allowed if an athlete gets injured. If you add to that a large number of games, fatigue plays a huge role in Olympics volleyball betting. More about that later.
Beach Volleyball Format and Qualifying
The first Olympic competition in beach volleyball came in 1992 in the form of a demonstration event. The matches attracted enough attention for the International Olympic Committee to include the sport in the official schedule in 1996.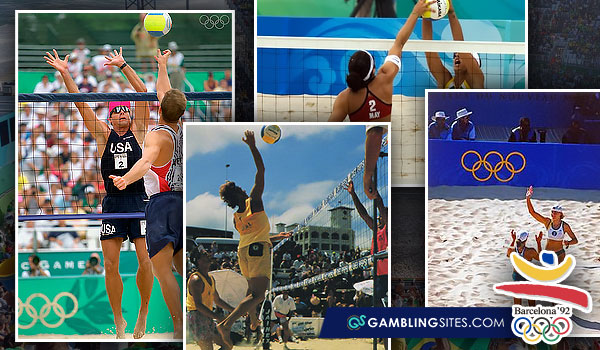 The format of the beach volley tournaments has been changed several times throughout the years. This is common for young Olympic sports.
Currently, there are 24 teams in both the men's and women's Olympic beach volleyball tournaments. Here's how the qualification quotas are distributed.
Home Nation – One spot is reserved for the home nation.
World Championships – The winners of the Beach Volleyball World Championships automatically receive a quota.
FIVB Beach Volleyball Olympic Ranking – 15 teams qualify based on the official FIVB Olympic Ranking.
Continental Cups – Five teams qualify through official continental qualifiers.
World Qualification Tournament – The last two places are given to the winners of the world qualifiers.
The 24 teams that reach the Olympic beach volley tournament start the event in six different pools, each consisting of four teams. Teams face the opponents in their pool once, with the top two teams from each pool qualifying for the next stage. The two best third-placed teams also qualify.
Repechages between the remaining third-placed teams result in two more qualifying, for a total of 16 teams.
That's when the tournament enters a knockout format, including a last 16 stage, quarterfinals, semifinals, a third-place clash, and a final.
Multiple teams from the same country are allowed at the Olympics, so you will often see two or even three teams that represent the same nation.
Three Ways to Bet on Olympic Volleyball
Now that you know how the format of both tournaments, it's time to explore the different Olympic volleyball bets offered by the bookies.
They can be split into three major groups, and each brings unique opportunities. All of them are available for both volleyball and beach volleyball betting at the Olympic Games.
Futures Betting
Let's begin with the long-term wagers you can find. They are called futures and the Olympics volleyball odds for some of them are released before the tournaments begin. Here are the most popular options.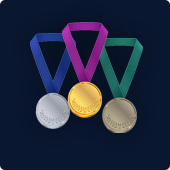 Tournament Winner – You can back any team to win the gold medals.
To Win a Medal – Another popular option is to bet on a team to win any of the medals.
Country of the Winning Team – This one is available for Olympic beach volleyball betting because multiple teams from the same country can participate.
To Reach the Final – Some sites offer Olympic volleyball odds for betting on a specific team to reach the final.
To Become MVP – This one is available for volleyball betting at the Olympic Games but not for beach volley.
The downside of targeting futures is that you have to wait a while for your wagers to be settled. However, the betting odds are often high and you can spend plenty of time preparing.
Betting on Matches
The most popular way of betting on Olympic volleyball and beach volley is to target the matches. It works similarly to other competitions and the markets offered are mostly standard. Let's look at the most popular bets.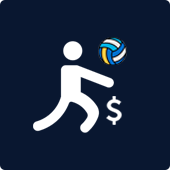 Match Winner – Back any of the two teams to win.
Totals – You can place a wager on the total number of sets, or the total number of points scored by both sides. If you prefer betting on volleyball at the Olympics without caring who ends up winning the game, this is probably the best option.
Spreads – One of the teams has a handicap in sets or points for the purposes of this option and you decide which team wins once the handicap has been applied.
To Win the First Set – You can bet on which side is going to win the opening set.
Correct Score – You could try your luck by picking the correct score of the match. There are some excellent odds available for these wagers, but they are hard to get right.
The best sites for betting on volleyball at the Olympic Games often have many more markets, including some Olympic props related to one of the teams or a selected player.
You should take a good look at your options before investing money, as some betting markets are always going to be better than others.
Live Betting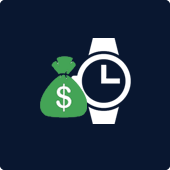 Volleyball and beach volleyball are both excellent for live betting. The constant exchange of points leads to a never-ending movement in the odds, and you can make good money if you have enough experience and knowledge.
The best part is that you can enjoy some unique wagers that are not available before the game starts, on top of all the standard markets.
For example, you can bet on which team will reach 5, 10, 15, or 20 points first. You can also place a wager on who wins the next point, and there are plenty of other interesting options.
Beach Volleyball vs. Indoor Volleyball
Beach volleyball originates from volleyball, and they have a lot in common. The two sports are very different in other ways, and you have to account for that if you want to bet on them.
Essentially, you should treat them as separate sports and prepare carefully for each of them.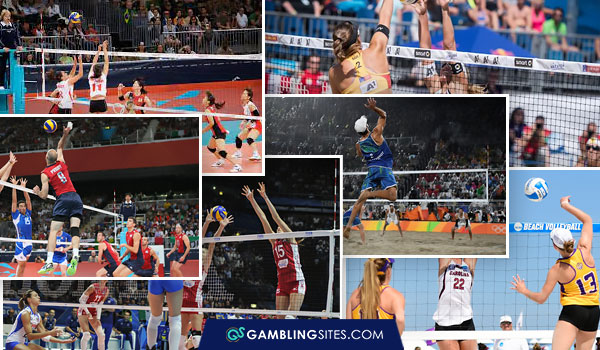 Here are some of the most obvious differences in case you don't know the rules of one or both sports.
| | | |
| --- | --- | --- |
| | Volleyball | Beach Volleyball |
| Players per Team | 6 | 2 |
| Match Format | Best-of-five sets | Best-of-three sets |
| Set Format | First to 25 points | First to 21 points |
| Court | Indoors, hard | Outdoors, on sand |
| Ball | Hard and heavy | Softer and lighter |
There is also the rule against dinks in beach volley, along with the lack of subs. Then there's the much larger court size, the higher net, and the rotation rules in indoor volleyball. There are a few other differences that affect the flow of the game, too.
That's why you shouldn't count too much on your expertise in volleyball when betting on Olympic beach volleyball and vice versa. Take your time to carefully explore every aspect and prepare properly if you want to be successful.
With that in mind, let's move on to our tips for volleyball betting at the Olympic Games.
Tips for Olympics Volleyball Betting
We have prepared several tips that can help with the different volleyball betting options at the Olympics. Some of them are universal and apply to both beach and regular volleyball.
Others are specific for one of the two and we make it clear when that's the case.
Squad Depth is Crucial for Volleyball
Let's begin with one of the most important factors when it comes to indoor volleyball at the Olympics. The squad depth is extremely important, mostly because of the format and the rules of the competition.
Each team has only 12 players at their disposal. They have to participate in five games in the group stages and a bunch of matches in the knockouts in a relatively short period of time.
Let's not forget that we're talking about the best teams in the world here, so the intensity is high as well. Teams can't rely on like seven or eight players; they have to use pretty much everyone that's part of the squad at some point.
On top of that, there are no replacements in case of injuries. This makes it extra important to carefully evaluate each team's depth when betting on Olympic volleyball with real money.
Cohesion Wins Titles in Beach Volleyball
Beach volleyball includes only two players that have to do everything, and the intensity can be insane. Just look at the following rallies.
The coordination between the team members is crucial and one of the main factors here.
Two good individual players might struggle if they don't time their movement to perfection, and they need to be in tune with each other to do that. That's it always worth considering how long each duo has been playing together before placing your Olympic beach volleyball bets.
Look at the Stats
You can find plenty of statistics for both volleyball and beach volley that can tell you a lot about every team and player.
Always run the numbers before placing your Olympics wagers, so you know what the strong and weak sides of each team are. Here are some examples of basic stats that you should be looking at.
| | |
| --- | --- |
| Volleyball | Beach Volleyball |
| Team Receiving % | Passing Percentage |
| Team Blocks per Set | Digs per Set |
| Team Successful Attacks % | Blocks per Set |
| Unforced Errors per Set | Aces per Set |
That's only a fraction of the statistics you can find, and they can tell you a lot about the sides. You will understand how strong the serve is, how good defense and blocking are, and learn more about other aspects of the game.
Comparing two sides can often highlight a strong advantage in a particular area that could help you place the right bet.
Sports Betting Fundamentals
Preparing for each bet individually is a must if you want to be successful. So is following the basic rules of sports betting.
The following fundamentals simply can't be ignored when you bet on Olympic volleyball of any kind.
Look for Value – If you try simply guessing what's going to happen, you will very likely lose money. Think in probabilities and consider the odds. Finding value in betting odds is the only way to win in the long-run.
Stay Rational – You might be frustrated because of a losing streak, you might be overconfident because of a winning streak, or you could simply be biased because your country is playing. Whatever the case, you shouldn't let your emotions take over when it comes to betting on sports. Make sure your decisions are rational and based on sound reasoning.
Use a Staking Plan – You should manage your bankroll carefully or you will risk going bust. Pick a suitable staking plan to protect your money.
Use Multiple Betting Sites – If you place your Olympic volleyball bets online, using multiple sportsbooks will help you consistently find higher odds.
Grab Bonuses and Promos – All betting sites have regular bonuses and promotions. Many of them launch exclusive deals for the Olympics too, so there will be many ways to boost your returns.
These tips should be included in any strategy for betting on Olympic volleyball. The following page can help with more fundamentals, so we recommend that you check it out.
It's also important to check what the past tournaments have taught us, so it's time to look at some numbers.
Olympic Volleyball Facts and Figures
The Olympic indoor volleyball tournaments for men and women have been included in 15 editions of the Summer Games up to this point.
If you look at the combined medal table, there's a good argument to be made that this is one of the most competitive team sports at the Olympics.
| | | | | |
| --- | --- | --- | --- | --- |
| Country | Gold | Silver | Bronze | Total |
| Soviet Union | 7 | 4 | 1 | 12 |
| Brazil | 5 | 3 | 2 | 10 |
| United States | 3 | 3 | 4 | 10 |
| Japan | 3 | 3 | 3 | 9 |
| China | 3 | 1 | 2 | 6 |
| Cuba | 3 | 0 | 2 | 5 |
| Russia | 1 | 3 | 2 | 6 |
| Netherlands | 1 | 1 | 0 | 2 |
| Poland | 1 | 0 | 2 | 3 |
| Serbia | 1 | 0 | 1 | 2 |
As many as ten nations have at least one title and six have three or more. Let's see what the most successful countries in men's volleyball are.
| | | | | |
| --- | --- | --- | --- | --- |
| Country | Gold | Silver | Bronze | Total |
| Brazil | 3 | 3 | 0 | 6 |
| Soviet Union | 3 | 2 | 1 | 6 |
| United States | 3 | 0 | 2 | 5 |
| Russia | 1 | 1 | 2 | 4 |
| Japan | 1 | 1 | 1 | 3 |
| Netherlands | 1 | 1 | 0 | 2 |
| Serbia | 1 | 0 | 1 | 2 |
| Poland | 1 | 0 | 0 | 1 |
There's been a variety of champions, and no country has been especially dominant. The picture is not that different in women's volleyball.
| | | | | |
| --- | --- | --- | --- | --- |
| Country | Gold | Silver | Bronze | Total |
| Soviet Union | 4 | 2 | 0 | 6 |
| China | 3 | 1 | 2 | 6 |
| Cuba | 3 | 0 | 1 | 4 |
| Japan | 2 | 2 | 2 | 6 |
| Brazil | 2 | 0 | 2 | 4 |
It's curious to note that neither USA nor Russia (after the Soviet Union broke down) have won a title here.
That's not the case in beach volleyball, though, where Team USA has been dominant ever since the sport was added to the Olympic schedule. Here are all champions in the men's tournament.
| | | | | |
| --- | --- | --- | --- | --- |
| Country | Gold | Silver | Bronze | Total |
| United States | 3 | 1 | 0 | 4 |
| Brazil | 2 | 3 | 1 | 6 |
| Germany | 1 | 0 | 1 | 2 |
The best teams in the women's competition are almost the same.
| | | | | |
| --- | --- | --- | --- | --- |
| Country | Gold | Silver | Bronze | Total |
| United States | 3 | 1 | 2 | 6 |
| Brazil | 1 | 4 | 2 | 7 |
| Australia | 1 | 0 | 1 | 2 |
| Germany | 1 | 0 | 0 | 1 |
It's obvious that the US, Brazil, and Germany are the most dangerous teams in the sport. That's something to consider when betting on Olympics beach volleyball.
Betting on Other Olympic Sports
If you like betting on Olympic volleyball, chances are you probably will be interested in more sports that are part of the games.
There are plenty of team sports in the Summer Olympics if that's your preferred choice, such as the following.
Basketball
Soccer
Hockey
Rugby
There are also many individual sports that are worth your attention. We recommend checking the following options.
Athletics
Boxing
Rowing
Sailing
Swimming
Tennis
Golf
For advice on betting on these sports, check out our main Olympics betting guide.
AUGUST
Sportsbook of the Month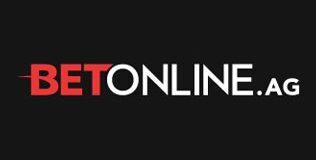 Welcome Bonus
50% up to $1,000
Read Review
Visit Site