NASCAR's Best Ever Races and Iconic Moments
In a sport as dangerous and high-profile as NASCAR racing, newsworthy items are a regular occurrence.
It is possible, however, to cherry-pick the greatest races and significant moments experienced within the sport since its inception in 1949. And that's exactly what we've done here.
We begin with the best NASCAR races in the history of the sport. Then, we look at other memorable NASCAR moments, from the origin of stock car racing to the evolution of e-racing.
The 1992 Hooters 500
The 1992 Winston Cup Series was special for a number of reasons. It saw the narrowest victory of any winner in a NASCAR championship season.
The Hooters 500 was the final race of the series, and it was Richard Petty's last ever race and Jeff Gordon's first race. Both are among the greatest NASCAR drivers of all time.
This was also the race in which Cup Series Champion, Alan Kulwicki, would invent the Polish Victory Lap, by driving around the track in the wrong direction.
Commentators noted that they had never seen such furious competition, such fanatical determination to win. One theory for this is that in most races, the drivers who are expected to win tend to number between one and three.
But in the '92 Hooters 500, there were close to ten serious contenders. No one knew who the victor would be, and the crowd could feel the tension.
| | |
| --- | --- |
| Top Contenders for the Win | Team |
| Davey Allison | Robert Fords Racing |
| Bill Elliott | Junior Johnson |
| Alan Kulwicki | AK Racing |
| Harry Gant | Leo Jackson Motorsports |
| Kyle Petty | Team SABCO |
| Mark Martin | Roush Racing |
Davey Allison, one of the top drivers of the field, didn't need to win this race to be the Winston Cup Champion.
Because of how races are scored and points accrued on the NASCAR Cup Series circuit, Allison only needed to finish within the first five places.
When Davey Allison took part in a costly crash, his chances ended. He was able to finish the race, but he was not in the top five.
All eyes were on Bill Elliott and Alan Kulwicki as they jockeyed for position for much of the race.
Kulwicki led the most laps in the race, and he was granted the championship title in what will forever be remembered as one of the best NASCAR races of all time.
NASCAR's First "Strictly Stockcar" Competition
In June of 1949, a new era was born.
What had hitherto been a loose circuit of local races advertised by word of mouth and run on dirt tracks—sometimes illegally cutting through farmland and state beaches—became an acknowledged and legitimate sport.
There were 33 drivers competing in this inaugural NASCAR event, including one female driver named Sara Christian.
The course, which would later morph into the Charlotte Speedway, was three quarters of a mile of dirt track.
The race was 200 laps long, and 13,000 fans arrived to watch from the wooden bleachers and the hoods of their cars that were parked around the track.
Glenn Dunaway was the driver who was initially declared the winner, but when it was discovered by track officials that Dunaway had modified some of the springs on his car, he was disqualified.
Disqualifying a driver for modified springs emphasized to drivers and spectators alike that NASCAR was serious about its "Strictly Stockcar" vehicle requirements.
The official win went to Jim Roper, whose NASCAR driving career lasted for only one year.
Early NASCAR rule only stated that the car had to be purely "stock." Changes have been made in the intervening years, however.
Some modern NASCAR requirements include the following.
Number must be painted on every door and on the roof.
Sponsor names must be shown on car with stickers, unless the sponsor offends driver's moral stance.
A single car must be used from practice laps through race end.
No engine or transmission changeouts, unless unsafe.
The 1979 Daytona 500 – NASCAR Goes Televised
This race will always be remembered, as it is etched into the American psyche.
NASCAR had been around for decades, but no race had ever been televised from start to finish. It was decided that this Daytona 500 would be the first.
Networks were leery; would anyone tune in to watch cars race around a track?
This question was answered quickly, and to the delight of media executives whose careers were hanging in the balance.
As the cars down in Daytona were being fine-tuned for the day's competition, there was a massive snowstorm happening a few hundred miles up the eastern seaboard.
This New England blizzard trapped hundreds of thousands of people indoors with nothing to do but to turn on their televisions and tune in to the first-ever NASCAR race that would be broadcast from start to finish.
The excitement of the race was enough to keep viewers glued to the set, especially when the cars in positions one and two hit each other and forced each other to take refuge in the infield.
Viewers saw firsthand how exciting NASCAR could be, and how quickly leaders could become non-contenders if contact was made between cars.
The NASCAR buzz was making itself known from coast to coast, felt by people who had never before expressed interest in auto racing.
Then, when those two drivers—Cale Yarborough and Bobby Allison–who had forced each other into the infield exited their vehicles to engage in a flailing and ludicrous fistfight, the possibilities for NASCAR entertainment became quickly understood and appreciated across the nation.
The Yarborough-Allison fight in the infield gave NASCAR a rough-and-tumble reputation that contributed to its ever-expanding popularity. Races have been televised ever since.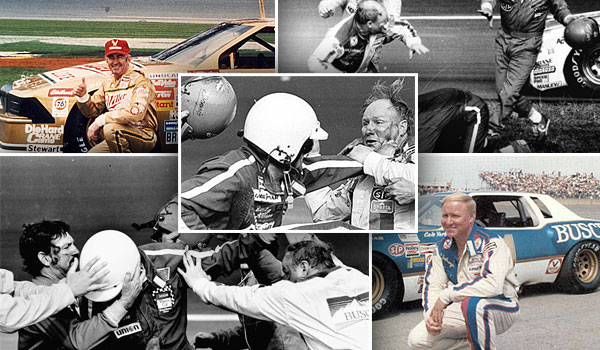 The 2004 NASCAR Nextel Cup
Kurt Busch has long been considered an excellent and highly competitive driver.
However, when he took the win at the 2004 Nextel Cup, it was clear to all that it had very little to do with his driving that day, and everything to do with a few massive strokes of luck that came Busch's way.
The race took place in October of 2004 at the Homestead track on a sunny, perfect day for racing. Kurt Busch had experienced some bad luck during the season, but had managed to build his points steadily, maintaining his place as a contender for the Cup Series title.
Jimmie Johnson was also riding high during this Series, having had several notable wins already in the season.
Wunderkind Jeff Gordon was Jimmie Johnson's most formidable challenger that Series with what was a hot and cold season for him, but fortunately with more high-place finishes than mishaps.
Jeff Gordon, Jimmie Johnson, and Kurt Busch found themselves the top contenders when they arrived at Homestead.
It was to be an eventful race for Busch. Ne not only lost a tire (commonplace) but an entire front right wheel that disengaged itself from the vehicle and rolled away down the track.
Busch managed to avoid hitting a wall by inches, and manhandled the car safely into his pit area.
The rolling tire created a hazard on the roadway, so the caution flag was raised.
There is a NASCAR rule in which cars will go extra laps—ie. drive longer than the official race length—if there is a caution flag up on what was supposed to be the final lap.
Because the caution flag requires cars to slow down and pace themselves in an organized line, rather than competing for position, it is not a lap in which cars can race to win.
This is what was happening at the Homestead track that day, which meant that certain drivers, including Jeff Gordon, who had counted on a precise number of laps, were in danger of running out of fuel.
Busch was able to get his wheel replaced while all of the other drivers were forced into slower speeds on the raceway, nullifying Busch's mishap and allowing him to keep his lead.
Busch, wheel repaired and back on the road, joined the cars and managed to take the lead, the victory, and the title.
Here's a summary of the chain of events that aided Busch.
Busch's wheel became detached moments before the entrance to the pit road
Busch was inches to the left of a concrete barrier, while the wheel continued right, heading into the main raceway.
The detached wheel forced all other cars to slow to caution, making Busch's pit stop a non-issue, rather than time lost.
Busch reentered the fray as the caution was lifted, bringing him right back to the front of the pack.
Gordon ended up coming in a disappointing third place that day, behind Jimmie Johnson at second and Busch as the victor.
The sheer drama of the event, for Busch especially, makes this one of the greatest NASCAR races in history.
The First Daytona 500 in 1959
This race is important as the first Daytona 500, and also as an example of near-simultaneous finishes by two drivers that would impress upon NASCAR the necessity of better and more meticulous evaluation of close finishers.
In this particular race, it was the Big Chief of the Petty racing clan, Lee Petty (Richard Petty's father), who took the win.
Amazingly, it took officials three days to determine that Lee Petty was, indeed, the winner.
Lee Petty and Johnny Beauchamp crossed the finish line at the same moment. To the naked eye, there was no telling who came in first.
Beauchamp was announced the winner at the track. However, three days later the victory was taken away from Beauchamp and transferred to Petty, after officials viewed newsreels of the race and scrutinized pertinent photographs.
The 1976 Daytona 500 – Pearson vs. Petty
This race has been called The Great Comeuppance. Lee Petty was driving his famous #42 Oldsmobile, and David Pearson was at the wheel of his #73 Thunderbird.
While Petty strove valiantly to stay ahead of the Thunderbird, Pearson relaxed in his draft. Then the race approached the final and most critical laps.
Pearson had pulled ahead, but Petty cut between Pearson and the grassy inner verge in a bold attempt to take the lead.
In half a lap the lead racer switched twice, signifying a great deal of maneuvering, not all of it safe.
Petty sideswiped Pearson, and Pearson veered violently into the outer wall.
However, Pearson had the last laugh as Petty's own car spun into the infield and sputtered to a stop, while Pearson struggled at 25 mph across the finish line, victorious.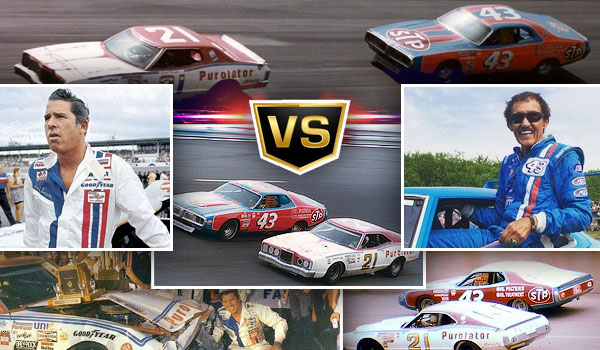 The 2005 Coca-Cola 600
When a win by one participant is expected, but another competitor swoops past the finish line in the final seconds to claim the victory, the win can become legendary.
This is precisely what happened at the Coca-Cola 600 at the Charlotte Motor Speedway (called Lowe's Motor Speedway at the time).
Add to this the most cautions ever used in a single race, and you have one of the best NASCAR races worth remembering.
Driver Bobby Labonte and his fellow racers—including Jeff Gordon—spent their first 100 laps in a fairly tame fashion.
No major crashes, minimal cautions, nothing except the drivers just doing their time before it was time for the competitive laps to kick in.
In the next 100 laps, however, contact between cars was frequent, and the caution flags began to wave.
Here are some examples.
| | |
| --- | --- |
| Cautions | Drivers Affected |
| Lap 7, accident | Martin Truex, Jr. |
| Lap 11, accident | Kurt Busch |
| Lap 94, debris | all |
| Lap 102, multi-car crash | Spencer, Riggs, Skinner, Gordon, Waltrip |
| Lap 115, debris | all |
| Lap 140, accident | Johnny Sauter |
| Lap 151, spin out | Elliott Sadler |
| And 15 more cautions throughout the race | |
Drivers who do not have the lead appreciate caution flags since the forcibly slowed pace of the cars gives them a chance to catch up to the leaders.
For the same reason, caution flags are damaging to the chances of drivers at the head of the pack.
In the middle of the race, two major drivers—Dale Earnhardt and Michael Waltrip—took each other out of the lead and out of the race with a collision that heavily compromised both cars.
Now the race was becoming quite exciting to spectators; two big names were out, collisions were happening right and left, and caution after caution allowed drivers to reposition.
Suddenly, the 2005 Coca-Cola 600 was anyone's race.
About 100 laps later, a great deal of debris entered the track and one of the most critical cautions of the day occurred.
The caution flag was hoisted while many drivers were on pit road, which dramatically increased the ability of drivers who had been trailing all day to spin out of the pit and retry for the lead.
As the race neared completion, Bobby Labonte established himself as the clear leader and probable winner. The announcers had begun to congratulate Labonte on his win when Jimmie Johnson rockets into first place to win the race by 27/1000 of a second.
The crowd went wild, and professionals were stunned.
In addition to the razor's edge finish at the 2005 Coca-Cola 600, the record 22 caution flags used still have participants wondering about the strange energies on the track that day.
It is interesting to note that there have been even closer finishes in NASCAR history.
| | | | |
| --- | --- | --- | --- |
| Winning Margin | Driver | Track | Date |
| 2/1000 second | Ricky Craven | Darlington | 16 March 2003 |
| 2/1000 second | Jimmie Johnson | Talladega | 17 April 2011 |
| 4/1000 second | Mike Skinner | Daytona | 15 February 2001 |
Wendell Scott Wins at Speedway Park
Driver Wendell Scott was the first African American to become a full-time NASCAR racer.
He acquired a license to race on the NASCAR circuit in 1953, after successfully competing in local races. Before racing, he repaired cars and transported illegal liquor in violation of the Prohibition laws against alcohol consumption.
After beginning to compete in NASCAR races, he steadily improved until he was considered a significant competitor. He was still subject to racial prejudice, though.
Scott's fight against the racism he faced won him many admirers among fans and fellow drivers.
In 1963, Scott won a Grand National Series race in Jacksonville, Florida driving a Chevrolet Bel Air. This made him the first African-American driver to take a major NASCAR victory.
His win was not acknowledged at the track, however. Instead, the second-place driver was announced as the victor.
Upon reviewing the race, the timekeepers realized that Scott had won. Scott was ultimately declared the winner, but it took a couple of years.
In recognition of his achievements, Scott was inducted into the NASCAR Hall of Fame in 2015.
The Daytona 500 Standing Ovation (1998)
Drivers and teams are often at each other's throats in NASCAR racing.
The cost of building a racecar (about one-third of a million dollars) and the cost of competing on the premier NASCAR Cup Series circuit ($10-$20 million) means that there is overwhelming tension before the start of every race.
Even one poor finish can cost a team a sponsorship, and without sponsors, teams could not afford to participate.
However, occasionally there is a show of solidarity that leaves an indelible imprint on NASCAR fans everywhere. One such moment happened in 1998.
Dale Earnhardt had just won the Daytona 500 after failing to win it in his previous 19 attempts. His unwillingness to give up on his dream of winning at one of the most famous racetracks in the world did not go unnoticed by competitors.
When Earnhardt finally took the trophy on his twentieth try, the entire arena went wild.
Every member of every competing team walked to the pit road and gave Earnhardt an ebullient standing ovation.
This moment of utter solidarity and joy among all drivers and pit crew members is considered one of NASCAR's finest and most memorable moments.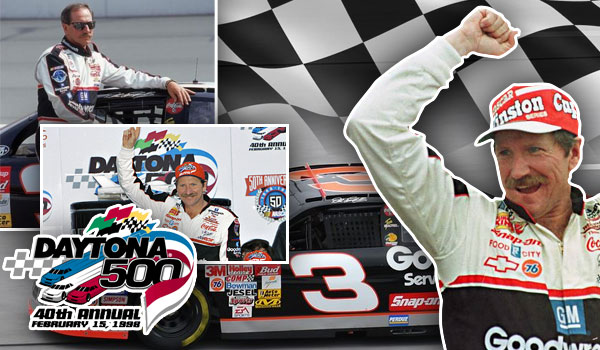 eNASCAR Is Born
In 2010 NASCAR surprised fans by developing an esports version of its pro circuit by partnering with the racing sim creator iRacing.
This created an eSports division that would exceed all expectations in terms of popularity, viewership, and participation numbers. The eNASCAR venture has grown into four distinct series.
The iRacing Pro Invitational features professional NASCAR drivers who wish to compete in the virtual environment.
The Ignite Series is for aspiring NASCAR drivers who are still in their early to mid-teens. This Series is virtual until the final round, when the potential victors take to an actual track in modified cars to race for the win in person.
The Heat Pro League is for Xbox and PlayStation sim racing gamers, with the winner invited into an established eSports team
Coca-Cola iRacing Series is an amateur iRacing Series that grants the winner a moderate prize purse, as well as tickets to a notable NASCAR race.
Moments that Caused NASCAR to Change the Rules
Race cars are wildly expensive, upwards of $300,000 apiece.
Imposing safety-based alterations to the cars, which will require more time spent on design and implementation, is not treated with friendly acceptance by racing teams.
This is why safety changes only come about after a situation so shocking that teams and drivers agree to the changes in a more amenable fashion than would normally happen.
Here are the moments that made these following changes a requirement.
Restrictor plates
Fire-retardant suits
Window nets
Pit Road speed limits
Roof flaps
Head and neck support systems in the cockpit
Bobby Allison Crash at Talladega
Before 1988, NASCAR race cars went as fast as they were able, often reaching speeds upwards of 200 mph, with a NASCAR track record of 212 mph.
However, in May of 1987 at the Talladega Speedway, Bobby Allison was traveling at such high speeds that his car became airborne and took out several meters of protective fencing separating the track from the spectators.
As Bobby was raced off in an ambulance, local police officers ran to the scene, worried that they would find dozens dead. Unbelievably, there were injuries among the crowd, but none were critical.
NASCAR professionals who were viewing the scene told the press that if spectators had died that day, the entire sport may have been shut down, deemed as "too dangerous."
Bobby and the fans were pronounced healthy, and the race and the season would continue.
A new NASCAR rule was implemented because of that day: cars could no longer travel at unlimited speeds.
Speed regulators called "restriction plates" would from then on be required on all cars. These reduced the amount of oxygen burnt by the engine, thus limiting the speed of a combustion engine.
Death of Fireball Roberts
In May of 1964, famed racer Fireball Roberts took part in the World 600 at the Charlotte track.
On the seventh lap, Roberts crashed as he struggled to avoid two other drivers who had lost control of their vehicles and were spinning across the track.
Roberts hit a wall and his car ignited. When he was finally freed from the burning wreck, his body was covered in serious burns. He died a few weeks later.
Because of this incident, NASCAR began its quest to make fire-retardant suits required wear for all drivers.
The implementation of this rule was not immediate, since the science of inflammable materials was still in its infancy. But the change did eventually happen.
All NASCAR drivers wear the latest in inflammable racing suits nowadays.
Richard Petty's Multiple Rollovers
It was 1970 at the Darlington Raceway. Famed racer Richard Petty got into a situation in which his car rolled over several times on the track.
Witnesses were convinced Petty was dead, because they saw his limp arms flapping out of the open window. However, Petty ended up mostly unharmed, except for some shoulder trouble
Petty commented on how many times his head made contact with the track's pavement as the car rolled over repeatedly.
This caused NASCAR to require window nets in the driver's side window of all NASCAR race vehicles.
Speed Limits on the Pit Road
There are two distinct portions of a NASCAR track: the track itself, and the Pit Road, where vehicles are quickly serviced so the driver can get back out onto the track.
It makes perfect sense that cars that travel close to 200 mph must drive at a snail's pace in the pit area, since hundreds of support workers crowd the area.
This wasn't always the case, however. There was a time when there were no speed restrictions in this area.
Then, in 1990, a driver named Ricky Rudd killed a pit crew worker by racing to get back to the track.
NASCAR responded by setting pit road speeds. Here are a few examples.
| | |
| --- | --- |
| Track | Modern Pit Road Speed Limit |
| Daytona Int'l Speedway | 55 |
| Homestead-Miami Speedway | 45 |
| Indianapolis Motor Speedway | 55 |
| Las Vegas Motor Speedway | 45 |
| Richmond Raceway | 40 |
These may still seem fast for such a busy area, but are a remarkable improvement on the 90 mph-plus speeds that used to be typical in this bustling, hands-on location.
Rusty Wallace's Bad Luck
In 1993, driver Rusty Wallace had two notable crashes in one year, one at the Talladega track, and one at Dayton.
In both races, Wallace's car became airborne, endangering other drivers.
After the most notable of these crashes at the Talladega Superspeedway, NASCAR enacted a rule that required all cars to have roof flaps.
These ostensibly limit the ability of cars to take flight upon connecting with a wall or another car.
Dale Earnhardt's Demise
During the 2001 Daytona 500 a multi-car crash occurred in the last lap of the race.
Dale Earnhardt's car was one of the vehicles involved. Unfortunately for Earnhardt, seatbelt issues caused the driver to suffer skull damage.
Earnhardt died of his injuries at the hospital.
Because of this fatality, NASCAR determined that there was a need for better driver support systems than just a seatbelt. Head and neck restraints were created and required for all NASCAR drivers.
Reliving the Greatest NASCAR Moments
Fans of other sports may not appreciate know the sweat and passion that goes into gaining even an inch while driving a course that is hundreds of miles long.
The drivers, who must hold and control a wild and rebellious steering wheel, sit in 120℉ cockpits for hours at a time, their senses on high alert, always seeking an edge while defending against interlopers.
NASCAR drivers describe their experience in the same way that World War I fighting aces described their time in the air. "Someone will live, someone will die, and you must work to simultaneously effect both."
It is a dangerous and nerve-wracking enterprise, which attracts brave and edgy competitors.
No matter how long the race—400, 500, even 600 miles—it is the final seconds that count. Everything that occurs before those final moments is simply jockeying to gain a better position to make a massive push toward the finish line.
It is no wonder that NASCAR fans are passionately enthusiastic about every major race. The best NASCAR races and memorable moments covered above are just a few examples of how special this sport can be.
The Daytona 500 has generally created more iconic moments than any other NASCAR race. Here are the best and worst of them.
AUGUST
Sportsbook of the Month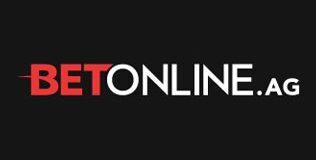 Welcome Bonus
50% up to $1,000
Read Review
Visit Site