How and Where to Bet on the Dakar Rally
The Dakar Rally takes place in the African deserts and is one of the most challenging competitions in motorsports. The conditions are nothing like races on roads or tracks, which is one reason why the event has so many fans.
If you are interested in betting on the race, you will want to know where to find the best Dakar Rally betting sites online. Here they are!
How We Rate

Safety & Security
You should be able to gamble online without fear. So we only recommend licensed sites that use the latest security and encryption techniques.

Bonuses
Maximize your bankroll with fantastic bonuses. Our recommended sites offer valuable bonuses with fair terms and conditions, including manageable wagering requirements.

Games & Betting
The best sites have the best wagering options. That's why you will find extensive games and betting opportunities on our recommended sites.

Banking
Getting your money to and from your account shouldn't be a hassle. We only recommend sites with a variety of convenient banking methods, including cryptocurrency and e-wallets.
Using the best Dakar Rally betting apps and sites improves your overall chances to win money. They offer a safe environment and excellent wagering opportunities for gambling on the race.
We provide more details on the top-rated Dakar Rally sportsbooks online in this guide. It also includes expert betting tips and instructions on how to bet on the Dakar Rally online.
Our Guide to Betting on the Dakar Rally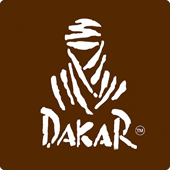 Best Dakar Rally Betting Sites and Apps
Allow us to explain how we picked the best sites for betting on the Dakar Rally online. We have a team of pros with extensive experience in the gambling industry, and they have reviewed a LOT of sportsbooks.
Before we even check if there are good conditions for Dakar Rally online betting, we want to make sure certain general principles are met. We want safe and secure sites, fast payments, and a reliable customer support service.
We then move on to the following factors that are important specifically for the Dakar Rally.
Dakar Rally Betting Options – The best online Dakar Rally betting sites open plenty of markets for the event.
Special Deals – Leading Dakar Rally apps and sites offer bonuses and promotions you can use to win more cash.
Dakar Rally Odds – It's essential that you find the highest Dakar Rally betting odds if you want to be successful.
We want the criteria above met because they improve your chances to make money when you bet on the Dakar Rally online.
With that in mind, let's look at our premium selections.
Best Site for Dakar Rally Betting – BetUS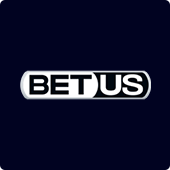 Founded: 1994
Welcome Bonus: 100% up to $2,500
US Players: Yes
Crypto Payments: Yes
All the best sites to bet on the Dakar Rally on this page are awesome, but BetUS gets the nod for several reasons. For a start, the sportsbook offers some of the most generous bonuses and promotions.
You can use them for all kinds of motorsports gambling, including this particular competition. The odds are also higher than the competition. You'll get some of the fastest payouts online at BetUS, too, especially if you decide to use crypto.
It's an excellent choice and American players are accepted. Give BetUS a try and don't forget to grab your 100% welcome bonus of up to $2,500.
Top-Rated Dakar Rally Betting App – MyBookie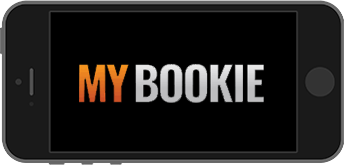 Founded: 2014
Welcome Bonus: 50% up to $1,000
US Players: Yes
Crypto Payments: Yes
BetUS could've easily grabbed this title too and it's certainly among the best apps for betting on the Dakar Rally online. We decided to pick MyBookie here, though.
The sportsbook is compatible with all popular phones and tablets, including iPhone, Android, and Windows Phone. Simply open MyBookie's responsive site and it will instantly adjust to your device.
You can enjoy cool bonuses and promotions, solid odds, and various other perks. The user interface is excellent and MyBookie covers other motorsports, too.
More Dakar Rally Betting Sites and Apps
We have more reliable online betting sites for the Dakar Rally that deserve your attention, so feel free to check them out.
They are close to our top selections in terms of the experience you get. Here some key details.
All the sites above also have top betting apps for the Dakar Rally. Some rely on mobile responsive pages, while some even go the extra mile and deliver native gambling apps.
Essential Information for Betting on the Dakar Rally
If you're new to Dakar Rally betting online, there are certain things you should get familiar with before risking your money.
For a start, it's a good idea to learn the different betting options at your disposal.
Rally Dakar Betting Markets
The best Dakar Rally gambling sites deliver more options than the competition, but even they don't have a large number of markets. Here's what you can find in most places.
Race Winner – You can find Dakar Rally odds for the winner in each of the most popular classes in the race.
Stage Winners – One of the most popular Dakar Rally betting markets is to back the stage winners.
Props – Most Dakar Rally sportsbooks online often have a range of prop bets related to the nationality of the winners, the number of crews to finish, and similar.
There aren't TOO many Dakar Rally bets available online, but there's enough to make some money.
Let's move on to the various classes next, so you know the different vehicles that are part of the Dakar Rally.
Dakar Rally Classes Explained
There are five categories of vehicles and multiple different classes at the Dakar Rally. You can usually bet on the winner in most of them.
Let's take a look at each.
Motorbikes – There is a single class of motorbikes and it's interesting to note that many of the contestants are amateurs. The engines are up to 450 cc according to the rules.
Quads – The limitations here are up to 900 cc for four-wheel quads and up to 750 cc for two-wheel vehicles.
Lightweight Vehicles – There are two categories of SSLs that include custom prototypes (T3) and vehicles based on production machines (T4).
Cars – The T1 class includes prototypes that meet the FIA standards for safety and that's where the most money is invested. There is also the T2 class that is for cars based on production vehicles.
Trucks – There are a couple of categories here, as well as a special class of trucks that serve as support vehicles, carrying parts and provisions for the crews.
If you want to learn more about the different categories, there's a page on the official Dakar Rally website that goes into more detail.
Picking the Dakar Rally Winner
Most people want to bet on the Dakar Rally winner, and this is by far the most popular market available. That's why we have prepared this section with useful Dakar Rally betting tips that can help you recognize the main contenders in the competition.
Let's check the different aspects that have to be evaluated before you place your Dakar Rally wagers.
Study Driver Resources
You need plenty of resources to even finish the Dakar Rally and the numbers from the past few editions prove that.
Here's how many crews started and how many reached the end.
| | | |
| --- | --- | --- |
| Year | Crews Started | Crews Finished |
| 2021 | 310 | 206 |
| 2020 | 351 | 226 |
| 2019 | 334 | 180 |
| 2018 | 335 | 184 |
| 2017 | 317 | 227 |
Usually, at least a third of the crews don't reach the finish line. This highlights the toughness of the Dakar Rally.
You need a durable vehicle, a competent crew, and strong support to even make it to the end. That's why you should be looking for crews that have strong sponsors when working on your Dakar Rally predictions.
Analyze the Crews
Once you have identified the teams that have a shot at winning, it's time to move on to evaluating the crews. You obviously must start with the driver, but don't forget to check out the co-driver in the categories that include one.
Experience in track and road competitions is not too important. You must focus on off-road races instead. Previous winners of the Dakar Rally, or at least drivers that showed promise in past editions of the competition, are your best bet.
Many classes at the race often give amateurs the chance to shine, and the best of them are recruited by strong organizations. Looking for such drivers is a good way identify high value bets at the top sites for gambling on the Dakar Rally.
Assess the Route
The history of the Dakar Rally begins in 1979, and the race has gone through many changes. Initially, the race started in Paris and finished in Dakar.
Because of various safety issues throughout the years, the locations have changed multiple times. We've seen the rally in South America and it's currently entirely in Saudi Arabia.
One thing has stayed the same – the route is always extremely challenging. The crews have to cover ten stages or so that go through all sorts of obstacles. There are dunes, deserts, and usually at least one marathon stage that's especially hard.
It's a good idea to pinpoint the key stages before the start of the Dakar Rally. Try to figure out which teams have the capacity and skills to perform best there.
That can help immensely in the search for a winner.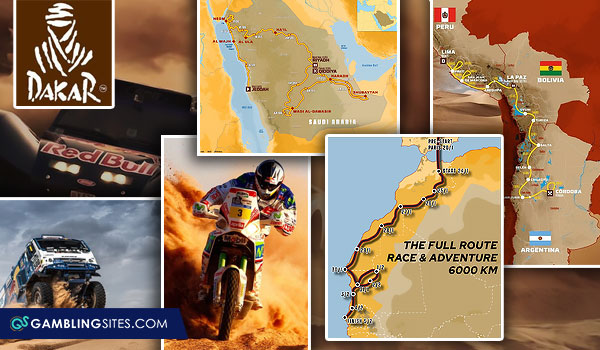 Follow the Latest Rule Changes
You should always check for rule changes in the latest edition when you prepare your Dakar Rally picks. It's possible that there are new requirements in terms of different parts like engines, chassis, and gas tanks.
The rules can have a bit impact on the results. You could also look for new safety protocols implemented that might require the crews to change their vehicles to comply.
Once again, the teams with the most resources have the upper hand because they can adapt to changes more easily.
Betting on Dakar Rally Stages
Some of the best sites you can use to bet on the Dakar Rally for money offer the option to wager on the different stages.
That's an exciting market and one that opens the door to plenty of opportunities to make some cash. There are around ten stages in every edition, and the following tips can help you identify the winner in each one.
Stage Profile – You should check the nature of the stage before you place your Dakar Rally bets. Some are longer, while others are shorter but more challenging in terms of terrain profile.
Previous Stages – Take a look at the performance of the crews in the previous stages and the last one. If the finishing time was slow, you might be looking at a vehicle that has technical issues.
Rest Days – There's always one rest day that allows the crews to take a break, regroup, and repair their vehicles. This can lead to surprising results by teams that have struggled before that day.
Last-Minute Changes – The safety of the contestants always comes first which is why we've seen last-minute changes in certain stages because of bad weather and other potential problems. Make sure you are following the latest news.
Note that you can usually bet on the Dakar Rally stages only for the most popular categories like cars and light vehicles.
More Useful Information and Advice
We hope that you can use our betting tips for the Dakar Rally to make money from the popular competition. We also have more resources that might be helpful to you.
If you don't have much experience in sports betting, take some time to study our VERY comprehensive guide that covers everything from the basics to advanced strategy advice.
We also have a general motorsports betting guide that includes information and strategy tips that apply to most types of racing, include the Dakar Rally.
If you're interested in betting on other motorsports, too, then the following guides are worth checking out.
We also cover some of the greatest races in the world with individual pages that feature specific betting tips and strategy advice for each one.
Finally, if you don't have time to work on your own bets, we have a section with motorsports betting picks that can help. We provide recommended wagers for F1, NASCAR, and other competitions. Here are the latest ones.
AUGUST
Sportsbook of the Month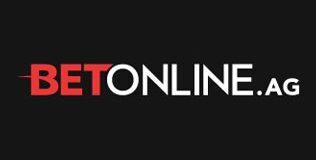 Welcome Bonus
50% up to $1,000
Read Review
Visit Site