Waialae Country Club – Home of the Sony Open
Is there a better way to start your year than by spending it in Hawaii, basking in the warm sun?
For PGA Tour players, the answer is no.
Their season truly begins at the first full-field event of the calendar year, the Sony Open. Each and every year, the Sony Open is held at Waialae Country Club, the beautifully-designed track in the southern portion of Oahu.
If you have ever been to Honolulu, then you already know how gorgeous the capital of Hawaii is. For those of you who have never set foot on any of the Hawaiian Islands, we'll do our best to explain what the feeling is like.
Telling you everything there is to know about Waialae Country Club is the goal of this page, and once you learn and read about its beauty, you may be contemplating booking an upcoming trip! We'll make sure to include some details and advice for any of you planning a Hawaii vacation, especially those of you who enjoy some leisurely golf.
Of course, a page about Waialae CC that failed to discuss the Sony Open would simply be incomplete. That's why our top golf enthusiast will hit on the early-season event in a dedicated section below.
Feel free to start with the table of basic facts below before diving into the rest of the guide!
Waialae Country Club – Key Facts
Location

Honolulu, Hawaii

Year Opened

1927

Owner/Operated By

Private

Course Designer

Seth Raynor

Par

72, (70 during the Sony Open)

Yardage

7,044 (Sony Open yardage)

Host To

Sony Open (1965-Currently Hosting)

Official Website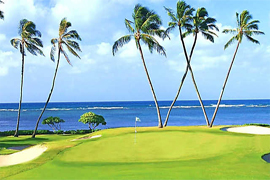 A Private Hawaiian Gem
Waialae Country Club was one of the lasting legacies left by distinguished course architect Seth Raynor.
In fact, Raynor passed away from pneumonia in 1926, the year before Waialae CC was officially established. Thankfully, he had laid out his design in advance of his sickness, and the result is this Hawaiian masterpiece that hosts the Sony Open today.
But we need to back things up to before this place was even called Waialae Country Club.
See, the New York-based golf course designer built this golf course as the Royal Hawaiian Hotel Course at Honolulu, as it was meant to serve as a resort course for anyone staying at the property's hotel.
It was in 1930 when a collection of players decided to create an exclusive club within the golf course, and they called that Waialae Country Club.
During the 1930s, due to the Great Depression, business started to slow down dramatically, as traveling to vacation destinations was becoming less and less common. It was a fire in 1941, destroying the dining and dancing area, that expedited the process of the transformation into Waialae Country Club.
Portions of the golf course were used to aid the military in 1942, but by the 1950s, things started to really progress and take shape.
Amenities such as a swimming pool and tennis courts were added in 1958, and certain holes were moved around in the early 1960s. As hotels were built and beachfront access was needed, Waialae Country Club had no choice but to engage in a bit of a redesign.
By 1965, this place was ready to host a PGA Tour event.
And we're going to tell you all about the Sony Open in a dedicated segment below, but we first need to illustrate what Raynor's layout is really all about.
Seth Raynor's Eloquent Design
Before we jump into the layout and unveil the signature holes, it's only right that we give Waialae CC's famed designer a proper introduction.
Who Is Seth Raynor?
In terms of all-time great golf course architects, Seth Raynor's name is right up near the top of the list. Just ask anyone who is informed about the industry, and they will echo those same sentiments.
Despite passing away nearly 100 years ago, Raynor was well ahead of his time in terms of forward-thinking and meticulously designing his golf courses. This is evidenced in all his creations.
To help shine a light and give you perspective, Raynor is the gentleman responsible for building Chicago Golf Club and Fishers Island Club, just to name a couple of his exquisite works. Seth was also the supervisor behind the work of genius known as National Golf Links of America.
Most of what Seth did throughout his career was incorporate ideas and theories passed down to him from his mentor, the great Charles B. Macdonald.
This meant "borrowing" design elements from Scottish links courses and creating holes in a way that forces a golfer to think his or her way around a golf course, regardless of skill level.
And much of what he learned is evident at Waialae.
The Layout at Waialae CC
This means there is a great mixture of both dogleg-right and dogleg-left holes, and the way the bunkers are laid out is precise and well-thought-out.
Members can play off the middle set of tees and find plenty of width in the generous fairways, and the course can play reasonably easy. But come tournament time, when the wind starts blowing and the fairways firm up, keeping balls in the short grass off the tee becomes much more difficult.
One of the interesting aspects of the golf course is that they actually flip-flop the nines for the Sony Open.
For example, the 9th hole becomes the 18th, and the 18th becomes the 9th. Perhaps it's because the finishing three holes on the front side are so good, it made sense to end the tournament playing that stretch.
Take a look at the final three holes the players face at the Sony Open, and then we'll tell you all about the event itself.
16th Hole
The 16th hole of the Sony Open, normally the 7th hole at Waialae CC, is arguably the flagship hole on the golf course. The Pacific Ocean is the backdrop behind the green, with a gathering of large palm trees present in the setting.
This is known as the "W" hole at Waialae thanks to a formation of palm trees that perfectly form the letter W. Check out the short flyover footage below that'll not only tell you how to ideally play the hole but will also give you a great look at the signature vegetation.
A good drive can set players up to make a birdie, while those who wind up in the rough will be scrambling just to save a par.
17th Hole
The 17th hole is a pretty straightforward par 3 on the scorecard, but the 190-yard hole can cause players fits late in the afternoon. When the wind is up, and the green gets baked out, holding this green becomes close to impossible.
The tendency is for well-struck irons to land on the putting surface, only to bound off behind the green.
This is truly the marquee hole on the property, as the Pacific Ocean waves steadily crash just a short distance away, offering stunning scenery. The redan-style putting green is a classic Seth Raynor design and makes it even harder for balls to remain on the surface.
For those who aren't familiar, a "redan hole" simply means the putting green is built in a way that it slopes away from the player from the point of entrance.
Picture a green that slopes downward toward the rear.
Anything other than a lofted shot with plenty of spin has virtually no chance of not trickling over the back. As you can imagine, a "3" here is always a good score.
18th Hole
The 9th hole for Waialae Country Club members serves as a tremendous finishing hole during the annual Sony Open. Around 550 yards and bending severely from right to left, this par 5 forces players to try and shape the ball according to the way this fairway is kinked.
That means righties must play a draw, while southpaws opt for a fade. Those who find the fairway will be staring at an uphill second shot protected by two large bunkers in the front.
There have been plenty of highlights on this hole. However, none are as memorable as the one displaying how the 1983 Hawaiian Open came to a close.
Isao Aoki won only one golf tournament on the PGA Tour, and wait until you see how he got it done.
Needing to make birdie on this hole to force a playoff, Aoki instead holed out a 128-yard pitching wedge from the left rough to steal the trophy right from under Jack Renner's nose.
Given that we keep alluding to a professional golf tournament that is contested at Waialae Country Club, it's time we tell you about this event in greater detail.
The Sony Open Through the Years
The Hawaiian Open was first played back in 1965, and it actually held that title for some 25 years. Start by taking a quick peek at the various titles this golf tournament has gone by over the years.
| Years | Name |
| --- | --- |
| 1965-1990 | Hawaiian Open |
| 1991 | United Hawaiian Open |
| 1992-1998 | United Airlines Hawaiian Open |
| 1999-Present | Sony Open in Hawaii |
While the name has been modified due to different sponsorships, one thing has remained constant.
This golf tournament has been played at Waialae Country Club each and every year since its inception in 1965.
Lee Trevino won the Hawaiian Open in 1968, and Jack Nicklaus won by 3 in 1974. And while the list of winners is unquestionably impressive, we are still waiting for a golfer to capture a Sony Open for the third time.
There have been five players who have won this tournament twice, and you can see the names comprised in the list below.
| Name | Winning Years |
| --- | --- |
| Hubert Green | 1978, 1979 |
| Corey Pavin | 1986, 1987 |
| Lanny Wadkins | 1988, 1991 |
| Ernie Els | 2003, 2004 |
| Jimmy Walker | 2014, 2015 |
The tournament record in terms of most shots under par is 28 under, set in 1998 by John Huston. But that was the last year this course played as a par 72, as it was altered to a par 70 the following season.
The 2017 Sony Open
The official tournament scoring record now belongs to Justin Thomas, who absolutely blistered Waialae in 2017 and won by 7 shots. In case you don't remember, Justin opened with 59 and never let up the entire week.
Needing an eagle on his final hole (the 9th) during Thursday's opening round, JT hoisted a 5 iron from the fairway bunker and watched his ball roll to within 15 feet of the cup. Needing to hole it to post the "magical number," Justin did what everybody expected and poured it right in the center.
Justin would state after the round, "I got more excited from seeing them get excited," referring to seeing his playing competitors Jordan Spieth and Daniel Berger get pumped up from seeing their friend make history.
And rather than let the 59 be JT's sole highlight for the week, how's this for backing up a crazy-low round?
After shooting 59 on Thursday, Justin fired rounds of 64-65-65 over the next three days to post 253 and set a Sony Open scoring record. Also, his four-round tally of 253 surpassed Tommy Armour III's mark of 254 at the 2003 Texas Open and is now the lowest 72-total ever recorded to date.
2018 Sony Open – A Major Crisis Avoided
Patton Kizzire may have won the 2018 Sony Open forever, but the trophy he walked away with wasn't the only lasting memory for the week.
January 13th, 2018, marked the third round of the 2018 Sony Open. That Saturday was also the day that many in the state of Hawaii remember as the day they thought they were going to lose their life.
A false emergency missile threat alert was sent at 8:07 am local time to the mobile devices of those located in the state of Hawaii, meaning many golfers received this message during their pre-round warm-ups.
Can you imagine the state of shock and heightened security in the area?
PGA Tour pro JJ Spaun tweeted the following.
"In a basement under hotel. Barely any service. Can you send confirmed message over radio or tv?"
Fortunately for everyone in the state, this ended up being a false alarm. A second text was sent 38 minutes later confirming the initial message as a massive blunder.
In terms of getting back on track to the golf tournament at hand, Patton Kizzire and James Hahn clashed in a sudden-death playoff that lasted six grueling holes.
After matching with three pars and two birdies during the first five, Patton's par on the par-3 17th (6th playoff hole) was enough to secure his first victory on US soil.
Exploring What's Nearby on the Island
If you have yet to experience what a Hawaiian vacation is like, we suggest you do everything in your power to make that dream become a reality.
The good news is regardless of where you are coming from, all you need to do is fly to the capital of Hawaii and be ready to explore! The city of Honolulu not only is the location of Waialae Country Club, but it's also a place filled with limitless activities and things to do.
Clearly, packing plenty of bathing suits and suntan lotion will be on the agenda, but don't worry about needing to bring any warm or fancy clothing. Everything on the island is laid back, and the 80-degree temperature of the ocean water feels like you are dipping your feet into a bathtub.
For those of you who can't access the private resort that is Waialae CC but still want to hit the links, there are more than 15 public golf courses to choose from on the island of Oahu alone. And while the activities for having fun in the sun remain endless, there are some pretty historic landmarks worth checking out as well.
Just 15 miles northwest from Waialae is the World War II Valor in the Pacific National Monument. Seeing that and the Pearl Harbor Historic Sites Visitor Center shouldn't be passed over and should be included in the itinerary of any vacation to the island of Oahu.
A Quick Rundown
Playing golf in Hawaii is never a bad thing. Professional golfers who get to play Waialae Country Club in early January can breathe a sigh of relief because it means they have earned the PGA Tour card for the upcoming season.
Considering the lowest 72-hole score in PGA Tour history occurred at Waialae, we can't tell you it's a brutally tough track. That wouldn't be accurate when you consider some of the other tough and challenging golf courses in the world.
So it's certainly not the most difficult course on the FedEx Cup schedule, but when the wind blows steadily, the birdies become much tougher to accumulate.
But there is a pretty big plus side no matter what happens during the tournament.
Regardless of how well or poorly the Sony Open participants perform, there's no reason for them to hang their heads when playing golf in Honolulu. They have their entire year in front of them, and in most cases, they have their families and closest friends on the island with them.
If they can't have fun soaking in the rays and appreciate splashing in the Pacific after playing a round of golf, then it's time they look in the mirror and reassess their priorities!
AUGUST
Sportsbook of the Month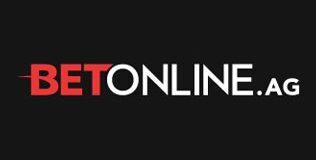 Welcome Bonus
50% up to $1,000
Read Review
Visit Site