The Ultimate Darts Betting Guide
Due to the sport's ever-increasing popularity, darts betting has developed extensively in recent times. There was a time when betting on darts wasn't widely available. But, over the past few years, several top darts betting sites have emerged.
With tournaments like the Premier League taking the sport to new heights, the opportunities to bet on darts and win money have skyrocketed. That's why we have created this comprehensive darts betting guide.
Not only do we share the best sites and apps for betting on darts online, but we also provide expert darts betting tips, along with tons more advice.
So, if you want to hit the bullseye with your darts betting – keep reading!
Contents of Our Darts Betting Guide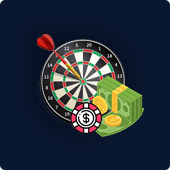 Best Darts Betting Sites in 2022
Rank
Betting Site
Exclusive Bonus
Get Started

#1

BetOnline Sports

60% Up To

$1,000

Visit Site

Visit Site

#2

Bovada Sports

50% Up To

$250

Visit Site

Visit Site

#3

BetUS

125% Up To

$2,500

Visit Site

Visit Site

#4

Everygame

100% Up To

$500

Visit Site

Visit Site

#5

MyBookie

100% Up To

$1,000

Visit Site

Visit Site
Our team of experts has worked tirelessly to find the very best online darts betting sites available right now.
As you probably know, there are hundreds of online sports gambling sites on the market today – and many of them offer darts betting opportunities. But only a select few have the credentials to be classed among the top darts betting websites.
The list below details our must-have criteria for ranking the best darts sportsbooks.
Safety and Security – Most importantly, our trusted darts betting sites are completely safe and secure. That means your cash is always out of harm's way.
Top Darts Odds – You probably won't be surprised to learn that the leading darts gambling sites have the best darts betting odds.
Darts Betting Promotions – Everyone loves a good deal, right? Our recommended darts sites offer tasty promotions and darts betting bonuses.
Best Darts Betting Apps – Looking for the best apps for betting on darts online? All the top darts sportsbooks come with top betting apps for darts.
Versatile Darts Betting Markets – Whether you enjoy betting on darts matches, or you prefer to bet on tournament winners – our recommendations have something for everyone.
Live Darts Betting Opportunities – If you're somebody who likes to bet on darts live, you will love our top-rated darts gambling websites.
Range of Payment Options – Credit card, debit card, bank transfer, cryptocurrencies – you name it! The best online betting sites for darts offer a wide range of payment options.
Speedy Payouts – Once you've landed your darts bets online, the top darts betting sites aim to transfer your winnings as quickly as possible.
First-Rate Customer Support – All our recommended darts betting apps and sportsbooks provide unrivaled customer service.
Top Darts Events to Bet On
Okay – now you know where to bet on darts online. But instead of placing your darts bets haphazardly, you should familiarize yourself with the sport's main tournaments
In this section, we cover many of the top darts competitions.
Premier League Darts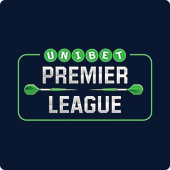 Inaugurated: 2005
Location: United Kingdom, Ireland, Netherlands, Germany
Total Prize Fund: £855,000
Winner Receives: £250,000
The newly-crowned holy grail of the darts world, the Premier League gathers all the very best players on the planet. The tournament takes place annually in different locations across Europe and usually runs between February and May.
The top four players in the world – based on the official world rankings – qualify for the competition automatically, while the Professional Darts Corporation (PDC) gives wildcards to five more competitors. A different "Challenger" also takes in part in each round.
During the first phase, the players and challengers face each other in a best-of-12-legs format. At the end of the opening rounds, the player at the bottom of the table gets eliminated.
The remaining eight competitors then go head-to-head in a best-of-14-legs format, with the top four qualifying for the play-offs.
On finals night, there are two best-of-19-legs semi-finals, before the remaining two players battle it out in a best-of-21-legs final to be crowned Premier League champion.
PREMIER LEAGUE DARTS – ALL-TIME WINNER LEADERBOARD
Player
Nationality
Appearances
Titles
Phil Taylor
England
13
6
Michael van Gerwen
Netherlands
9
5
Gary Anderson
Scotland
10
2
World Matchplay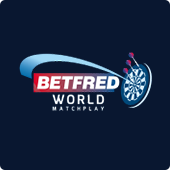 Inaugurated: 1994
Location: Milton Keynes, England
Total Prize Fund: £700,000
Winner Receives: £150,000
Having been established in 1994, the World Matchplay is one of the PDC's longest-running competitions. First staged at Blackpool's Winter Gardens, the tournament recently moved to the Marshal Arena, Milton Keynes.
The competition generally takes place every year over the course of nine days in late July, and the field comprises 32 players.
The 16 seeded players – the top 16 players in the PDC Order of Merit – are drawn against the 16 unseeded players. The unseeded players are selected from the ProTour Order of Merit.
As the tournament progresses, the matches get longer.
First-round matches: First to 10 legs
Second-round matches: First to 11 legs
Quarter-finals: First to 16 legs
Semi-finals: First to 17 legs
Final: First to 18 legs
The Grand Slam of Darts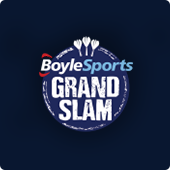 Inaugurated: 2007
Location: Wolverhampton, England
Total Prize Fund: £550,000
Winner Receives: £125,000
The Grand Slam of Darts takes place annually in England, usually across the second and third weekends of November.
The tournament has produced some incredible moments so far, as you can see from the video below.
In total, 16 players are selected to participate in the competition – based on their performances in recent PDC events. The winners of the previous seven ranked majors qualify automatically, while the other automatic spots are given to a selection of non-ranking tournament winners and runners-up.
Prior to the competition, the Grand Slam of Darts Qualifier takes place. The winners of the qualifiers make up the remaining 16 places.
The 32 players are then separated into eight groups of four, with every player in each group playing their opponents in a best-of-9-legs format. The top two from each group qualify for the second round, which features best-of-19-legs matches.
The quarter-finals, semi-finals, and final all follow a best-of-31-legs format.
World Grand Prix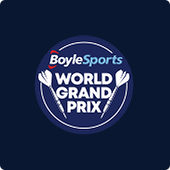 Inaugurated: 1998
Location: Dublin, Republic of Ireland
Total Prize Fund: £450,000
Winner Receives: £110,000
A speedy seven-day tournament, the World Grand Prix takes place every year in early October and remains one of the PDC's oldest competitions.
The 32-player comprises the top 16 players on Order of Merit, as well as the top 16 names from the ProTour Order of Merit.
Interestingly, the World Grand Prix is the PDC's only double-start competition. This means that players must start and finish on a double (or bullseye).
In the straight knockout tournament, first-round matches are the best of three sets. Both second-round and quarter-final matches are the best of five, while the semi-finals are the best seven. The remaining two players face off in a best-of-nine-sets final.
WORLD GRAND PRIX – MOST TITLES
Player
Nationality
Appearances
Titles
Phil Taylor
England
19
11
Michael van Gerwen
Netherlands
10
5
James Wade
England
16
2
Players Championship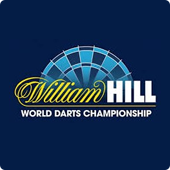 Inaugurated: 2009
Location: Minehead, England
Total Prize Fund: £500,000
Winner Receives: £100,000
Between February and October, 30 Players Championship events take place around the UK. In that time, players battle for a place in the Players Championship Order of Merit.
When the 30 prelim events are finished, the top 64 players in the Order of Merit participate in the Players Championship Finals – generally hosted across the final weekend in November.
The tournament follows a straight knockout format, with matches in each round containing the following number of legs.
First-round matches: Best of 11 legs
Second-round matches: Best of 11 legs
Third-round matches: Best of 19 legs
Quarter-finals: Best of 19 legs
Semi-Finals: Best of 21 legs
Final: Best of 21 legs
You can find a comprehensive PDC darts tournament calendar here.
How to Bet on Darts for Real Money
This section gives you a better understanding of how darts betting works. So, before we look at some top darts betting tips, you should follow these five fundamental steps.
Select a Darts Betting Site or App
Study the Competitors
Understand the Tournament and Format
Recognize the Betting Opportunities
Prepare Your Darts Betting Strategies
We expand on these basic points below.
Choose Where to Place Bets on Darts
If you have followed this darts betting guide closely up to now, you probably don't need to be reminded about where we think you should be placing your darts bets.
But just in case you need further prompting, we highly recommend laying down your wagers with only the top-rated sites to bet on darts.
Sure, nothing is stopping you from finding your own darts betting app or sportsbook. But if you want to make the most of your money, you should pick a bookmaker wisely.
If you're new to betting online, check out our guide to how online betting works.
Research the Players
Rather than simply looking at the darts odds and basing your darts predictions on the bookies' prices, we suggest studying the players before placing your bets.
Nowadays, there is a seemingly unlimited amount of information online – enabling us to scour an endless number of statistics and trends.
If you use the stats to your advantage, you will only enhance your prospects of landing your darts wagers.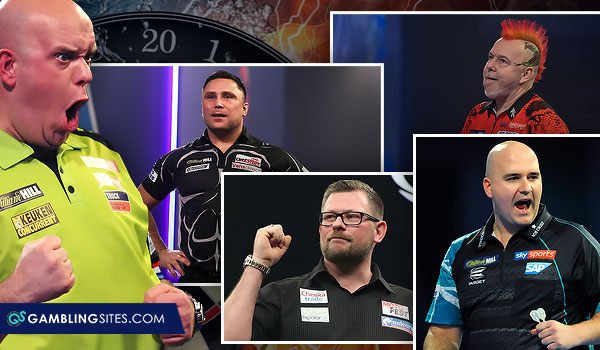 Check the Competition Format
As we have just learned in the previous section, there are tons of darts tournaments to bet on – and they all follow different configurations and formats. For that reason, you should always know what competition you are gambling on before you make your darts betting predictions.
Some players perform better in certain tournaments, while some competition formats suit particular styles. For example, certain players may prefer straight knockout tournaments, while others might perform better in group competitions.
If you familiarize yourself with all the main tournaments, you will give yourself a far better chance of winning cash.
Assess Your Darts Betting Options
There are lots of different darts betting markets, so make sure you explore all the options. From betting on darts matches to darts live betting, the best darts gambling websites offer stacks of opportunities.
Keep reading as we inspect all the top tips for betting on darts below. Most of them can help with multiple different gambling options for the sport.
Develop a Darts Betting Strategy
If you can combine all the points above, you will automatically establish the basics of a solid darts betting strategy.
Find a trusted site to bet on darts, get to know the players, familiarize yourself with the tournaments, and explore all the darts betting markets. Once you've nailed those aspects, your darts betting strategy will go up a level.
Betting on Darts Futures and Outrights
Right – it's time to get stuck into some top betting tips for darts, beginning with the long-term wagers at your disposal.
Let's start by checking out the main outright and futures markets, so you know what the different options are.
Betting on the Tournament Winner – The most popular of all the darts betting futures, this market enables you to bet on the winner of a competition.
Most Maximums (180s) in a Competition – This outright darts market allows you to predict which player will achieve the most maximum scores of 180 throughout the tournament.
Betting on the Match with the Most 180s – You can also look at the schedule before a competition and bet on which match will dish up to the most 180s.
Will There Be a Nine-Dart Finish? – This market enables you to gamble on whether or not a tournament will produce a nine-dart finish – the perfect darts leg.
Below, we take a closer look at top outright darts betting markets and share quick tips for each of them.
How to Bet on the Tournament Winner
As we already know, some players favor certain competitions. With that in mind, you should always study the previous champions before betting on any given darts tournament.
For example, Michael van Gerwen has enjoyed huge Premier League success in recent years. The Dutchman won four straight titles between 2016 and 2019 and also first won the competition back in 2013.
On the flip side, four different players – Phil Taylor, Gary Anderson, Rob Cross, and Dimitri Van den Bergh – won the World Matchplay between 2016 and 2020. Taylor has since retired, but that gives you an idea about the competitiveness of that particular tournament.
Before you lay down your darts bets, make sure you study the history of the competition.
Betting on Which Player Will Hit the Most 180s
Let's get one thing straight – hitting a maximum is no easy task. Finding the small treble 20 area of the dartboard is difficult, while hitting three consecutive treble 20s is even harder.
But somehow, the best darts players make scoring a maximum look easy.
That said, the best players don't always produce the most 180s. So, just because a player is heavily favored to win a tournament, it doesn't necessarily mean that player will rack up the most maximums across the campaign.
Some top players pride themselves on being excellent finishers, rather than relying solely on treble 20s to win matches. For that reason, make sure you find out which competitors are more likely to hit 180 after 180 before making your darts predictions for this market.
Picking the Match with the Most 180s
In terms of research, this market isn't too dissimilar from the one above.
When it comes to predicting which match in a competition will produce the most maximums, you want to find a clash that brings together two players renowned for hitting 180s.
Makes sense, right?
Don't forget to consider the format of the competition too. It's possible that the early rounds feature a shorter format than the late stages which could be crucial when it comes to the match with the most 180s.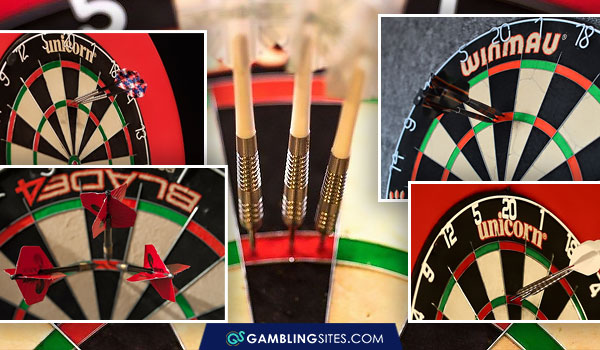 How to Predict a Nine-Dart Finish
A nine-dart finish (or nine-darter) is the perfect leg. While some legs in a match can last dozens of throws, some players can complete a leg with nine faultless darts.
Although nine-darters don't come around too often, they have become more and more common in recent years – especially with the increase in televised darts matches around the world.
NINE-DARTERS THROWN IN TELEVISED MATCHES
Years
Televised Nine-Darters
2016-2019
8
2020-June 2021
8
As the table above shows, there were eight televised nine-darters in four years between 2016 and 2019. The same number of nine-dart finishes have been thrown in less than half that time from the beginning of 2020 to early June 2021.
As the sport continues to evolve and players become more skillful, the frequency with which nine-darters are thrown looks set to increase.
Betting on Darts Matches
There is no denying that darts prop bets are a great way to win money. There are tons of darts futures to take advantage of, meaning there are always plenty of darts props on offer. However, betting on individual matches is an even quicker way to gain cash.
If you want to bet on darts matches, you can learn about all the main markets right now.
Match Winner – Undoubtedly the most popular darts betting market, this option allows you to bet on which player will win the match.
Correct Score – You can also predict the correct score of any match. For instance, "Player A to Win 5-4″ or "Player B to Win 5-0″.
Most 180s – As well as betting on which player will score the most 180s during a tournament, you can wager on which player will hit the most maximums in a single match.
Total Number of 180s – This market enables you to gamble on the total number of 180s in an individual clash. For example, "between 0-3″ or "between 3-5″.
Highest Checkout – You can bet on which player will record the highest checkout in a match. The highest possible checkout is 170.
Total Legs – Predict how many legs will feature in a single match. The bookmakers will normally provide an "over/under" option for this market.
We already covered how to bet on 180s in the previous section. So, let's take a closer look at some of the other match-specific markets for betting on darts.
Betting on the Highest Checkout
If you're new to gambling on darts, a checkout is required to win a leg and involves scoring the exact total remaining. To achieve a successful checkout, a player must finish on a double (or bullseye).
The highest checkout possible is 170, which comprises two initial treble 20s, followed by a bullseye.
However, a 170 checkout is relatively rare, meaning smaller checkouts are far more common.
Although many players are capable of winning legs by notching relatively small checkouts, certain players are known for hitting big finishes. When it comes to betting on which player will score the highest checkout in a match, make sure you analyze the players before parting ways with your cash.
While carrying out research for our darts betting guide, we stumbled across a highly detailed – and extremely useful – table on the official PDC website. We highly recommend studying the checkout stats of the sport's top players prior to wagering on this market.
How to Predict the Total Number of Legs
Each darts match invariably follows one of two formats. Either a player can win a match by reaching the required number of legs (e.g., first to nine legs), or a match can be won by a "best of" scenario (e.g., best of 15 legs).
Ultimately, different tournaments use different formats, meaning the score of darts matches vary drastically from one competition to another.
Not only do you need to assess the format when it comes to predicting the total number of legs in a match, you must also research the players. If a heavy favorite is coming up against a clear underdog, the number of legs in that match will likely to relatively low.
By contrast, if two players are evenly matched and the bookies' odds are tight for a particular clash, the chances are that match will produce more legs, as both players are going to pick up more legs along the way.
Before you bet on the total numbers of legs in a darts much, acknowledge both the tournament favorite and players involved.
Live Darts Betting Tips
Fancy some in-play betting advice? Let's finish this section by checking out some tips that can help you to bet on darts live.
Watch the Match You Are Betting On – We don't want to state the obvious here, but actually watching the match you are betting on will greatly enhance your chances of winning your live darts bets.
Use Live Stats to Your Advantage – All the best darts betting apps provide in-play data for almost every match. When you opt to bet on darts live, make sure you make full use of the live stats.
Pay Attention to the Crowd – A lot of darts events are held at neutral venues, meaning home advantage often counts for very little. With that in mind, keep an eye on which player the spectators choose to cheer for.
Keep Your Emotions in Check – Perhaps the most important piece of advice in this section, make sure you keep your cool and don't get carried away while partaking in live darts betting.
Other Resources for Darts Betting
At the end of the day, we hope that our guide will help you to bet on darts and win real cash. After all, that's the reason you're here, right?
If you're new to gambling on darts, this guide should stand you in good stead for your darts betting journey. But even if you're already familiar with placing darts bets, we're confident that our darts betting tips will enable you to pick more winners.
Before we go, we recommend checking out the following sites to give you an even greater chance of making successful darts predictions.
Professional Darts Corporation (PDC) – Head over to the official PDC website for all the latest news and information on the main events and top players.
Darts UK – Another excellent site for all things darts, containing news, schedules, and other useful resources.
FlashScore – FlashScore offers live darts updates for matches all around the world, including all the popular competitions, as well as some smaller events.
June
Sportsbook of the Month

Sign up Bonus
60% Up To $1,000
READ REVIEW
Visit Site
X