Betting on La Vuelta
Betting on La Vuelta for real money has never been easier thanks to the countless online sportsbooks that cover the competition.
We have selected the best Vuelta a Espana betting sites and apps to help you choose where to bet. Use these sites, follow the rest of our advice in this betting guide, and you'll be well on your way to winning money.
Rank
Betting Site
Exclusive Bonus
Get Started

#1

BetOnline Sports

60% Up To

$1,000

Visit Site

Visit Site

#2

Bovada Sports

50% Up To

$250

Visit Site

Visit Site

#3

BetUS

125% Up To

$2,500

Visit Site

Visit Site

#4

Everygame

100% Up To

$500

Visit Site

Visit Site

#5

MyBookie

100% Up To

$1,000

Visit Site

Visit Site
The top La Vuelta betting sites online are safe to use, offer high odds for the race, and deliver all sorts of bonuses and promotions that can be used for gambling on cycling.
We have plenty of Vuelta a Espana betting tips that can help you make the best decisions, too, so this guide is basically the full package.
Here's the complete table of contents, so you can jump straight to any topics that interest you the most.
Our Guide to Betting on La Vuelta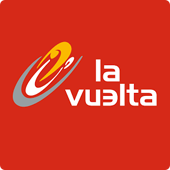 La Vuelta Odds, Predictions, and Picks
Our team closely follows the build-up to the Vuelta a Espana, keeping track of the latest odds and news regarding the race.
They share their La Vuelta betting picks shortly before the competition starts and often publish posts with analysis of the contenders.
We do the same for other grand tours of cycling, so check out our sports blog and betting picks sections for the latest La Vuelta odds, recommended wagers, predictions, and more.
We also have betting guides that dissect the specific traits of the Giro d'Italia and the Tour de France, so be sure to visit them to help improve your cycling gambling strategy.
Vuelta a Espana Betting for Beginners
Some of you may not have much experience with cycling gambling for real cash and would like to learn how to bet on La Vuelta.
The process is really simple and there are two main factors you need to explore; the types of La Vuelta bets available online and some basic tips that can help you avoid the main dangers of internet gambling with real money.
Main La Vuelta Betting Markets
Not all La Vuelta sportsbooks online offer the same betting markets for the competition, but there are several wagers that are available at most of them.
Let's take a look at the main betting markets and how they work.
Race Winner – All of the best sites for betting on the Vuelta a Espana online offer odds on the winner of the race based on the general classification. Simply choose who you think will win and back them.
Stage Winner – You can bet on the winner of every single La Vuelta stage and that's a preferred choice for many gamblers.
Top Finish – The best La Vuelta betting apps and sites have the option to place wagers on a specific rider to finish in the top 3, 5, or 10. That's a nice alternative to the race-winner market because you have a higher chance to win.
Head-to-Head – Online bookmakers split the drivers into pairs and you can bet on the head-to-head clash between them for the entire race or for a selected stage.
Other Classifications – You can also go after the winners of the additional Vuelta a Espana classifications, including the points standings and the King of the Mountains award.
Live Betting – Many Vuelta a Espana sportsbooks have live betting for the different stages.
These core La Vuelta wagers are usually offered by most betting apps and sportsbooks online.
The best sites usually offer even more markets, so we recommend that you check what's available once the race is near.
Basic Tips for Betting on Cycling
The main goal of our guide to La Vuelta betting with real money is to focus on the unique traits of the race and help you build a strategy based on them. And yet, you can't afford to ignore some general rules that apply to all types of cycling wagering.
Here's what every beginner should know before risking any cash.
Bet for Value – Many people try to just guess the winner of La Vuelta or any other race they are betting on. That's the wrong approach because it ignores the odds. Evaluate the outcomes and place wagers with a positive expected value instead.
Grand Tours Are Unique – There are all sorts of races in the world of cycling, but grand tours like La Vuelta, the Tour de France, and the Giro are unique. They are harder and longer than any other competition, so you should acknowledge that if you want to win money betting on them.
Keep a Cool Head – You should always keep a cool head when it comes to gambling with real money. Ignore your bias, don't chase after losing bets, and never place a wager under the influence of alcohol or drugs.
Picking a Staking Plan – Even the top pros in betting need a staking plan that's suitable for their bankroll and La Vuelta gambling strategy, so make sure to choose one that fits your needs.
You Will Likely Lose Money – The vast majority of gamblers lose money from sports betting and that's especially true for beginners. You certainly CAN win, but you need to be prepared to lose.
The following page covers more fundamental principles if you are new to sports betting, so feel free to check it out.
With the basics of cycling betting covered, it's time to move on to more specific La Vuelta betting tips that can improve your chances to profit from the race.
Preparing to Bet on La Vuelta
La Vuelta is one of the biggest cycling races in the world and it's completely different to almost anything else. You can't treat it like the usual competitions when you place your wagers; you have to understand the unique traits of the Vuelta a Espana.
You should do your homework before the race starts in order to use every edge you can find. Here are the factors you need to consider when you prepare to bet on the La Vuelta with real money.
Open Online Betting Accounts
You should bet on the Vuelta a Espana online and that's not really up for debate.
The best sites and apps for betting on the La Vuelta offer much better terms than brick-and-mortar bookmakers.
You can find higher odds for the race online, all sorts of bonuses and promotions for extra cash , as well as other big perks like the variety of markets at your disposal.
The following two pages go into more details about online betting for beginners.
Understand the Unique Format and Its Impact
The cycling calendar is full of all sorts of competitions and most of them are over in a day or two. There are three major exceptions and La Vuelta is among them.
This competition is one of three grand tours of cycling, alongside the Giro d'Italia and the Tour de France. They all last for more than 20 days and include different types of stages.
Furthermore, the proper preparation takes months and the resources available to every rider are crucial. That's why the teams behind them are way more important compared to shorter races.
The changing terrain is also a trait of La Vuelta that you simply can't ignore. The stages include flat roads, steep mountain climbs, and speedy downhills, unlike many other competitions that are generally raced of a specific type of terrain. .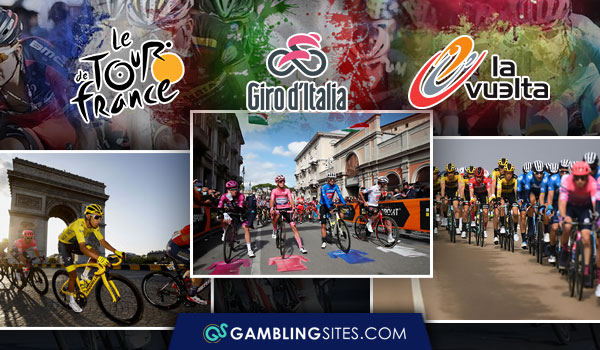 Analyze the Other Two Grand Tours
Few, if any, riders have the stamina and resources to perform at their peak in more than one grand tour in the same year. The races are so draining from a physical and mental standpoint that the task is almost impossible, even for the best of the world.
Only two riders in the history of the sports have won all three grand tours in the same year and the last time that happened was in 1987. Winning just two of them is also rare, with only two cyclists achieving that feat in the 21st century.
Since La Vuelta is the last grand tour on the cycling calendar, you should always consider the results in the previous two. Athletes that did well in them rarely have enough energy left to challenge in Spain, so you should be careful if you want to back them.
On the other hand, cyclists that completely skipped them or didn't perform anywhere near their best are probably planning to hit their peak at the Vuelta a Espana. Make sure to identify them because they are likely to be dangerous in the last grand tour of the year.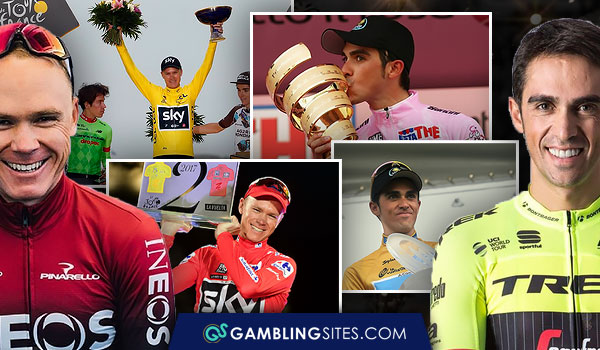 Follow the Preparations Heading to the La Vuelta
Winning La Vuelta requires careful preparations that can help the riders reach their maximum potential at the competition.
That usually means skipping the previous grand tours or using them to build form, as well as participating in many smaller races in the summer.
The schedule in the second half of July and early August includes plenty of European races that could help the preparations. Here are some of the most notable among them.
VOO-Tour de Wallonie
Grand Prix de la ville de Pérenchies
Trofee van Vlaanderen
Vuelta a Castilla y Leon
Championnats Nationaux Route
Tour de Pologne
It's a good idea to check how the Vuelta a Espana favorites did in their preparations, so you know what their shape is coming into the race.
Predicting the Vuelta a Espana Winner
The winner market is the most popular one when it comes to gambling on La Vuelta with real money. A lot of people try to predict the future champion and that's not an easy task with so many riders doing their very best.
We have certain tips that can help your La Vuelta predictions for the general classification.
Look for Complete Riders
La Vuelta includes around twenty different stages that include all sorts of challenges. There are sprints on flat roads, steep climbs, and speedy downhills.
Any potential winner has to be at least competent in every area and he has to be very durable, too, because riders can't afford many mistakes.
Consistency is the key to success and that's something you should remember when you gamble on the La Vuelta general classification. Riders that shine in certain conditions but are bad in others are unlikely to win a grand tour.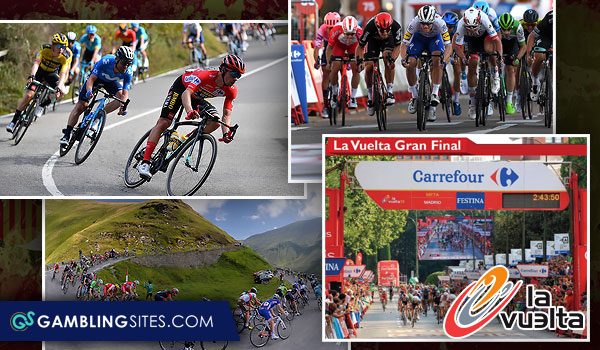 Strong Climbing Skills Are Crucial
If we must select one skill that any potential La Vuelta winner needs, it has to be the ability to perform well in mountain stages.
Let's just take a look at how many mountain stages have been part of the last five editions of Vuelta a Espana.
| | |
| --- | --- |
| Year | Number of Mountain Stages |
| 2020 | 5 |
| 2019 | 7 |
| 2018 | 7 |
| 2017 | 6 |
| 2016 | 3 |
That's a lot of climbing and we've counted only pure mountain stages. There are plenty of medium and hilly stages that include summits, too.
The nature of hard climbs is such that they usually matter more than sprints. You can't make that much of a difference on flat terrain, but even one hardcore climb could decide the title.
When you're looking at La Vuelta betting odds, pick a guy that feels at home in the mountains.
Analyzing the Teams
Most people tend to focus solely on the riders when they bet on the Vuelta a Espana winner and that is a huge mistake. The race is long and any sort of help can make the difference, so the teams behind the cyclists are almost equally important.
A good organization provides the following massive benefits.
Committed Teammates – Having teammates that bring water, shield you from other contestants, and reduce the air resistance can help a lot.
Constant Support – The top teams have cars running next to the contestants, with team members delivering instructions and support.
Excellent Conditions for Preparation – Preparation is the key to success and the strong cycling teams secure the best possible conditions for their stars.
Army of Helpers – The top teams have strategists, conditioning coaches, nutritionists, and other employees that improve the performance of each rider.
Technical Support – Every grand tour features various mechanical problems and the best teams are always prepared to fix them ASAP.
It's almost impossible to make up for all the advantages of having a good team behind your back, so you should be looking for riders employed by strong organizations when betting on the winner of La Vuelta.
Betting Strategy for La Vuelta Stages
Another popular form of La Vuelta gambling with real money is to bet on the stage winners. With around 20 of them in each edition, it can be a very rewarding approach. It's also a tricky one because of the major differences in every stage.
Still, there are ways to evaluate the situation and find the best Vuelta a Espana wagers available online. Let's take a look at them.
Explore the Terrain
The first and most important step when it comes to betting on La Vuelta stages is to explore the terrain. The race includes the following options.
Flat Stages – The flat stages don't include any hills or mountains, so they are usually dominated by sprinters with a good top speed.
Hilly/Medium Mountain Stages – The hilly and medium mountain stages combine long stretches that are completely flat with climbs that aren't too steep.
Mountain Stages – The good climbers have a huge advantage when it comes to mountain stages because they include steep summits. You should also consider the fast downhills that come after them.
Certain terrains favor certain riders. Sprinters excel in flat La Vuelta stages, while climbers dominate in the mountains. As for the stages with mixed terrain, you have to pick good all-round riders and try to figure out if there are enough spots for the climbers to shine.
A single steep summit might be enough for them, even the rest of the stage is flat. Either way, the terrain analysis should be your starting point.
Consider the Distance
Next in line is the distance covered in the stage because it affects greatly the strategy of the riders and the profile of the potential winner. La Vuelta time trials are usually very short and there's not much room for tactics.
The riders go all in right from the start and push with the highest tempo possible. Naturally, such conditions favor cyclists who are good sprinters.
Such a strategy would be suicidal in the longer stages where the ability to conserve energy while keeping a solid tempo is the key to success. Just take a look at the difference between the shortest and longest La Vuelta stages in the past 5 years.
| | | |
| --- | --- | --- |
| Year | Shortest Stage | Longest Stage |
| 2020 | 33.7 km | 230.8 km |
| 2019 | 13.4 km | 219.6 km |
| 2018 | 8 km | 208.8 km |
| 2017 | 13.7 km | 207 km |
| 2016 | 27.8 km | 213.4 km |
The approach is completely different depending on the distance and long stages take careful planning.
Team strength plays a bigger role in them, too, because every little advantage matters in longer stages.
Analyze the Big Picture
You should always remember that every Vuelta a Espana stage is part of the whole race. The previous days and future goals heavily affect the outcomes.
Here are some factors that you need to analyze when you place your La Vuelta bets on stage winners.
General Classification – If a rider is fighting for the general classification, he might be reluctant to spend too much energy in a single stage. A solid performance with enough left in the tank for the next day is usually better for the long-term goals.
Other Classifications – Some of the riders might be fighting for points in the other classifications, so their strategy usually revolves around that instead of stage victories.
Rest Days – Some riders are barely breathing before rest days, while others preserve some energy to take advantage of that. Try to figure out in which group each of the favorites belongs.
Previous Stages – If a rider pushed as hard as possible in the previous stages, he might be low on energy for the next one.
The scenarios above cover the most common cases you need to consider when betting money on La Vuelta stages, but there might be others. Carefully think about the bigger picture and how it might affect each upcoming stage.
Follow Weather Reports and Team News
This is one of the most obvious Vuelta a Espana betting tips, but way too many people ignore it. The weather might vary from heat to heavy rain and that's a factor that certainly affects the outcome of each stage.
It only takes a minute or two to check the forecast and that can be worth a lot of cash. When the weather is bad, the stages become way more unpredictable because of the slow tempo and the higher risk of crashes.
The team news is also important. It's not uncommon for the riders to get sick or injured during La Vuelta. Follow the latest developments, so you'll know if some of the cyclists have any physical problems.
Vuelta a Espana Stats and Trends
Having showed you where to bet on the La Vuelta for real money, and shared our tips for the different markets, it's time to take a look at some stats.
The numbers from the past can often help you identify trends that are useful from a gambling perspective.
Let's begin with the riders that won the Vuelta a Espana more than once in the entire history of the race.
| | |
| --- | --- |
| Rider | Victories |
| Roberto Heras | 4 |
| Tony Rominger | 3 |
| Alberto Contador | 3 |
| 8 Riders | 2 |
As you can see, winning twice is rare and only three athletes have finished first in the La Vuelta more times than that. That's why picking previous champions can be a risky strategy.
The next interesting number is for the winner by country.
| | |
| --- | --- |
| Country | La Vuelta Wins |
| Spain | 31 |
| France | 9 |
| Belgium | 7 |
| Italy | 6 |
| Switzerland | 5 |
| Germany | 4 |
Spain is naturally leading the way and the other successful countries are in Western and Central Europe. It's very rare for riders from other regions to finish on top and only Colombia has produced two champions when it comes to countries from other continents.
Finally, let's take a look at the last five La Vuelta general classification winners, their country, and the numbers of stages they won.
| | | | |
| --- | --- | --- | --- |
| Year | Winner | Country | Stages Won |
| 2020 | Primož Roglic | Slovenia | 4 |
| 2019 | Primož Roglic | Slovenia | 1 |
| 2018 | Simon Yates | United Kingdom | 1 |
| 2017 | Chris Froome | United Kingdom | 2 |
| 2016 | Nairo Quintana | Colombia | 1 |
As you can see, most of the La Vuelta winners finish first in only one or two stages. They are focused on staying close to the top in most, but also preserve energy.
The race is a marathon and not a sprint; try to remember that when you place your bets.
That concludes our guide to betting on the Vuelta Espana, but we have plenty more sports gambling advice for you. Check out our main sports betting section to see everything we have to offer,
July
Sportsbook of the Month

Sign up Bonus
60% Up To $1,000
READ REVIEW
Visit Site
X