Guide to Betting on The Ashes
The Ashes is the oldest and most famous cricket tournament on the planet. Since 1882, Australia and England have battled it out more than 70 times for the famous urn.
Cricket fans from all corners of the world love betting on the Ashes, but not all of them use the best Ashes betting sites online. Before we go any further, make sure you check out our trusted recommendations.
Rank
Betting Site
Exclusive Bonus
Get Started

#1

Bovada Sports

50% Up To

$250

Visit Site

Visit Site

#2

BetUS

125% Up To

$2,500

Visit Site

Visit Site

#3

MyBookie

100% Up To

$1,000

Visit Site

Visit Site

#4

Everygame

100% Up To

$500

Visit Site

Visit Site

#5

BetOnline Sports

60% Up To

$1,000

Visit Site

Visit Site
These top-rated online Ashes sportsbooks have all come through stringent trials to guarantee their safety and security. Using trustworthy and legit sites to bet on The Ashes is imperative when real money is involved.
Our recommendations also boast the best Ashes odds, as well as a wide range of Ashes betting markets. And as if that wasn't enough, the top Ashes gambling sites always offer speedy payouts, along with tons of bonuses and promotions.
We cover a whole load more on this page, too. Howzat!
Contents of Our Ashes Betting Guide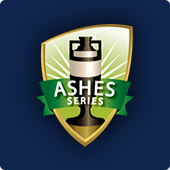 Where to Bet on The Ashes Online
There are countless online sportsbooks and betting apps that enable us to wager real money on cricket. But when it comes to selecting the best Ashes betting sites, there are multiple factors to consider.
Thankfully for you, our team of experts has done the hard work for you. The list below details our main criteria for rankings the top online betting sites for The Ashes.
Safety and Security – First and foremost, you want to make sure that your cash is in safe hands. That's why all our top-rated Ashes betting sites are 100% safe and secure.
Tons of Ashes Betting Markets – Most bookmakers present Ashes betting opportunities, but our recommended Ashes sportsbooks offer an unrivalled range of markets.
The Best Ashes Odds – If you're betting on The Ashes, you want to make sure you're getting the best Ashes odds. Don't worry – the top sites for betting on the Ashes online boast hugely competitive prices.
Live Ashes Betting Opportunities – In-play cricket gambling can be extremely fun – and very profitable! Our recommendations have numerous Ashes live betting options.
Attractive Bonuses and Promotions – All the best Ashes betting sites provide tasty promotions and juicy bonuses, enhancing your Ashes betting experience.
Fast Payouts – We all want to get our hands on our winning as quickly as possible, don't we? Fear not – the best sites to bet on The Ashes have speedy payouts.
Quick and Helpful Support – If you're having any problems with your Ashes bets, the elite customer service provided by the top Ashes betting sites will be able to help.
Now let's show you exactly what you can expect from some of our top recommendations
BetUS – Best US Betting Site for The Ashes Series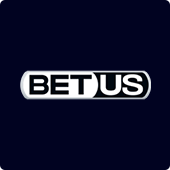 Established: 1994
Welcome Bonus: 125% sports sign-up bonus (Code: JOIN125)
Other Promotions: 150% sports crypto bonus (Code: SU150CRYPT)
Payment Options: Visa, Mastercard, Bank transfer, Bitcoin, Bank Wire, American Express, Bitcoin Cash, Ethereum, Litecoin
BetUS is undoubtedly THE best US betting site for The Ashes online. With a vast range of payment options and an eye-catching welcome bonus, there truly is no better US-based sportsbook for Ashes betting.
After you have grabbed your sign-up bonus, you can use credit cards, cash transfers, or cryptocurrencies to add money to your account. And if crypto is your preferred payment option, you will be pleased to hear that BetUS offers same-day payout approvals.
For those of you who plan to bet on The Ashes live, BetUS also offers fantastic in-play betting opportunities.
Betway – Best Site for Ashes Odds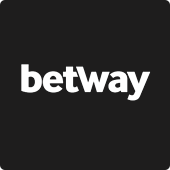 Established: 2005
Welcome Bonus: 100% match bonus up to $50
Other Promotions: Check out Betway's sportsbook to find more offers
Payment Options: Visa, Mastercard, Neteller, Skrill, Bank transfer
If you are looking for the sportsbook with the best Ashes betting odds, look no further than Betway.
Established in 2005, Betway is among the most trusted and reputable betting sites online. As well as carrying an excellent reputation, Betway enables you to wager real money on dozens of cricket competitions around the world – including The Ashes.
You may be wondering where to bet money on the Ashes. But one glance at Betway's Ashes odds, and we guarantee you won't be wondering for much longer.
10Bet – Best Site for Live Ashes Betting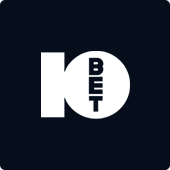 Established: 2003
Welcome Bonus: 100% up to £50/C$200
Other Promotions: Deposit €15 or more and receive a 50% match up to €100
Payment Options: Visa, Mastercard, Neteller, Skrill, PayPal, Interac
There is no denying that 10Bet is the top online sportsbook when it comes to in-play Ashes betting. Of course, all our top sites and betting apps for The Ashes offer great live Ashes betting opportunities. Bet 10Bet is arguably the pick of the bunch.
10Bet has a host of promotions to take advantage of, too. From the 100% match sign-up bonus to the ongoing sports promotions, there is no shortage of great deals to be found.
On top of that, the user interface of the sportsbook is seamless and easy to navigate, making your Ashes betting adventure even more worthwhile.
TonyBet – Top-Rated Ashes Betting App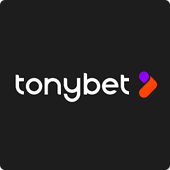 Established: 2009
Welcome Bonus: 100% deposit-match bonus up to £/€50
Other Promotions: Too many to mention!
Payment Options: Visa, Mastercard, Neteller, Skrill, PayPal
For many sports bettors, real money betting apps are the way to go. After all, online betting apps enable you to gamble on the move – and that is vitally important today.
With that in mind, we highly recommended checking out one of the best apps for betting on The Ashes online – TonyBet.
If you like mobile betting, then you'll love the TonyBet app. You can download the TonyBet sportsbook and casino app from either the Google Play or Apple Store and lay down your Ashes bets in the blink of an eye.
Alternatively, MyBookie is an excellent cricket betting app for US players. Check out our MyBookie gambling app review for more details.
Betting on The Ashes Series
Now that you know WHERE to bet on The Ashes online, it's time to learn HOW to bet money on The Ashes.
Let's start by looking at The Ashes futures. Available at all the leading Ashes betting sites and gambling apps, the options below enable us to win real cash betting on outright Ashes betting markets.
To Win the Ashes – This market allows you to wager on the winning team of the entire five-match series – either Australia or England.
To Retain the Ashes – You can also bet on the nation that holds the Ashes to defend the title. If the series is drawn, the holder retains the Ashes.
Correct Score of the Series – Each Ashes series traditionally consists of five Tests, and this market enables you to bet on the correct score. For example, 3-2 or 4-1.
Top Run-Scorer – Wager on which player you think will score the most runs throughout the series.
Top Wicket-Taker – You can also bet on which player you think will claim the most wickets across the five Tests.
Most Series Centuries – If you think a player will rack up more 100+ scores than anyone else, why not back them to hit the most series centuries?
Understanding the different betting options is just the start. Figuring out what to actually bet on is a little harder. The following tips will help you make good decisions.
Consider the Home Advantage
You will be hard-pressed to find a cricket series in which home-field advantage plays a greater role than it does in the Ashes. So, before you make your Ashes predictions, you should always make sure that you know where the series is being played.
The Ashes is hosted in turn by Australia and England at least once every two years, making it easy to find out where the next series is taking place.
Both sides tend to perform better on home soil, as the pitches are very different. English pitches are traditionally green and seam friendly, while Australian wickets are harder and drier due to a high clay content.
We cover the home-field advantage statistics in more detail later.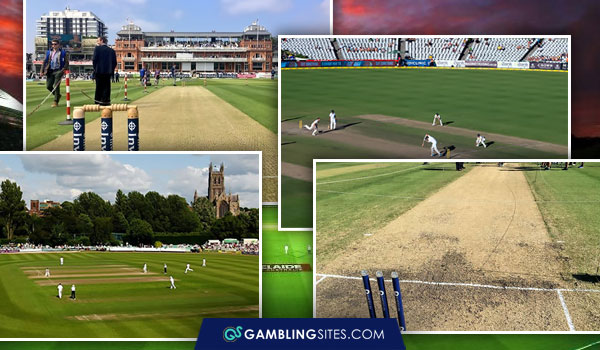 Study the Historical Data
The first thing to note about the Ashes is that the series has always been fiercely competitive over the years. In fact, Australia has just one more title than England, while six of the 71 series have been drawn.
If you break the numbers down into percentages, only 8.5% of the series have been drawn. You should bear in mind that the draw is always a risky outright option when it comes to laying down your Ashes betting picks.
OVERALL ASHES SERIES WINS
Team
Ashes Series Wins
Australia
33
England
32
When we look at the past numbers, there is a clear correlation between home advantage and series won.
As you would expect, both nations have enjoyed far more success on home soil.
ASHES SERIES IN AUSTRALIA
Result
Wins/Draws
% of Results
Australia Win
19
54.3%
England Win
14
40.0%
Draw
2
5.7%
Australia has won 19 home Ashes series, while England has only triumphed Down Under on 14 occasions.
There have also been just two series drawn in Australia.
ASHES SERIES IN ENGLAND
Result
Wins/Draws
% of Results
England Win
18
50.0%
Australia Win
14
38.9%
Draw
4
11.1%
England has won exactly half of their 36 home Ashes series, with Australia winning less than 40%. Interestingly, there have been twice as many draws in England.
It is important to remember that the first Ashes series took place all the way back in 1882. That is almost 150 years ago! While it is always good to study the historical data before placing your Ashes bets, don't forget that a lot of the stats are outdated.
If you analyze the home advantage numbers and assess the more recent results, you will give yourself an excellent chance of winning real cash betting on the Ashes.
Think About Who Holds the Ashes
As we have already mentioned, each Ashes series comprises five Test matches. Some series have ended 5-0 in the past, although many others have been far more closely contested.
Before you place your Ashes futures bets, you need to find out which nation won the previous series, as the team that holds the Ashes always has an advantage in the upcoming series.
If a series ends level – like it did in 2019 – the holder of the Ashes retains the urn. The table below shows how Australia retained the Ashes despite drawing the 2019 series.
RECENT SERIES WINNERS/ASHES HOLDERS
Year
Aus Wins
Eng Wins
Draws
Winner
Holder
2019
2
2
1
Drawn
Australia
2017-18
4
0
1
Australia
Australia
2015
2
3
0
England
England
The team that holds the Ashes may be willing to settle for a draw in order to retain the urn. You should always consider the holder before picking the series winner.
Analyze the Teams
Familiarizing yourself with the teams before an Ashes series might sound like an obvious thing to do, but it can be hugely beneficial. As players come and go, teams get stronger and weaker, so you should study both sides before a ball is bowled.
In previous series, a team may have relied heavily on one batsman. But if that batsman is out of form or no longer in the team, their side could struggle without them in the next series.
Similarly, if a certain bowler finished as the leading wicket-taker in the last series and won their side the Ashes, you will obviously need to know if that bowler will feature in the next series.
To give yourself the best possible chance of selecting winning Ashes betting picks, keep an eye out for star players and analyze both teams' strengths and weaknesses.
Betting on Ashes Matches
Betting the Ashes futures is always fun but wagering on individual matches is undoubtedly the most popular option. All the best online sportsbooks offer odds for every game, so there are countless ways to bet on the Ashes for real money.
Let's take a look at the main markets and cover some basic betting tips for the Ashes.
Betting Markets for Ashes Matches
Here are some of the most popular markets for individual Ashes matches.
Match Winner – It doesn't get any easier than this! To bet on this market, simply chose which team you think will win the game.
Highest Opening Partnership – This allows you to select which two opening batsmen will score the highest combined total before the first wicket is taken.
Draw No Bet – There is nothing complicated about this market. Back a team to win and if the game ends in a draw, your stake is refunded.
Player Props – There are lots of Ashes prop bets to take advantage of, including top run-scorer, top-wicket taker, most catches, and more.
Total Runs – You can predict how many runs will be scored in any given match, generally by choosing over or under a specific number.
To learn more about cricket betting markets, and to get tons of other cricket gambling tips, check out our ultimate guide to betting on cricket.
Assess Previous Matches in the Series
Before the start of an Ashes series, it can be difficult to predict how the teams will fare. But after one or two games, you can often gauge which side has the upper hand.
When you're betting on individual Ashes matches, make sure you look at the previous results in the series.
For instance, if the series is being played Down Under, Australia will likely be the bookies' favorite to win the third Test. But if England has won the previous two Tests and looks in good form, you could make a tasty profit by going against the oddsmakers.
Ultimately, recent matches can showcase strengths and weaknesses in both sides, so you should always assess the previous results in a series before making your Ashes predictions.
Evaluate the Big Picture
It is vitally important that you look at the big picture when it comes to betting on individual Ashes games. After all, a five-match series can sometimes span almost two months, meaning a lot can change between the first and fifth Test.
If Team A is leading the series 2-1 heading into the final match, there is nothing stopping Team A from playing for a draw and sealing the Ashes. On the flip side, Team B will need to push for the win – leading to a change in strategy.
When you look at the Ashes odds before a match, the bookmakers will give you their favorite and underdog. Still, you can gain an advantage by looking at the entire series and assessing which result both sides require to succeed.
Analyzing the series in its entirety is only going to enhance your chances of winning money on the Ashes.
Check the Weather Forecast
You don't have to be a rocket scientist to know that Australia and England experience very different weather.
When the Ashes is played Down Under, you often see the players and the spectators caked in sunscreen. During an English series, it is not uncommon to see covers over the wicket and fans hiding under umbrellas. That's just the way it goes!
It is important to remember that cricket is impacted by the conditions in a big way, so you should always check the weather reports before gambling on the Ashes.
If rain is forecast during a match, there is likely to be less cricket played. For that reason, the draw becomes the most probable outcome, as neither side will be able to score enough runs to win the game.
Conversely, if solid sunshine and extreme heat is forecast, the Aussies are likely to gain an advantage, as they are much more accustomed to playing in those conditions.
Look Out for Team News
As we know, a lot of can change across the course of an Ashes series. That is why it is crucial that you keep up to date with all the latest team news from both camps.
If a star player gets injured midway through a series, their absence is likely to have a big say on the outcome of the remaining matches. So, you should always know the availability of each sides' key performers.
On the other hand, a team could be winning the series 4-0 with one game left to play. The selectors may opt to pick some young or up-and-coming players to hand them experience in the final match, but that could give the other side an edge.
Always keep an eye out for team news and injury updates when betting on Ashes matches.
Live Ashes Betting
Over the years, in-play betting has become increasingly popular in almost every sport – and the Ashes is no exception. Indeed, all the top Ashes betting sites offer a wide range of live markets, giving you even more opportunities to bet on the Ashes and win money.
Before we get to some live betting tips for the Ashes, let's cover the main in-play markets.
Match Winner – This market will continuously fluctuate as the game progress, meaning you can opt exactly when to back a team to win.
Next Wicket-Taker – If a bowler is performing well, why not back them to claim the next wicket in the match?
Next Batsman to Be Get Out – The best Ashes betting sites enable you to wager on which batsman will be dismissed next.
Method of Next Dismissal – Caught, bowled, LBW, run out, and stumped are among the ways in which a batsman can get out. You can bet on which method dismisses the next batsman.
Fall of Next Wicket – This in-play cricket betting market gives you the opportunity to wager on when the next wicket will fall. For example, between 0-25 runs or 25-50 runs.
Prepare Before the Game Starts
There is no point in placing live bets on a match if you haven't researched the teams beforehand. Therefore, you should always collect as much information as you can before the match gets underway.
If you plan to place in-play wagers on teams and players that you have no knowledge of, you are immediately decreasing your prospects of success. But if you learn about the sides prior to the game, you will give yourself a far better chance of winning cash.
Every Ashes series is covered extensively, so you shouldn't have any problems with gathering plenty of useful information before every Test.
Watch the Matches
All the best sports gambling apps enable us to keep up to date with ball-by-ball statistics – and the top betting apps for the Ashes are perfect for that. But if you're not physically watching the game you are wagering on, how do you know that you're making the right decisions?
To give yourself the best possible chance of succeeding with your live Ashes betting picks, we recommend combining raw stats with the eye test to get the best of both worlds.
Whenever possible, follow the match stats on your mobile device while watching the game on your television or computer. If you do that and follow these tips for betting on the Ashes live, you will stand yourself in good stead.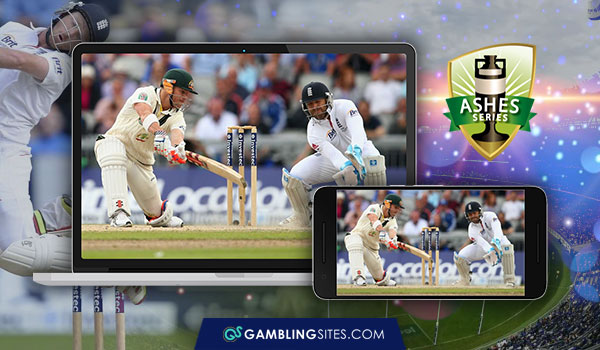 Follow the Weather Reports
As we have already covered in a previous section of this Ashes betting guide, the outcome of a cricket match can be affected by the weather in a massive way. With that in mind, it pays to prepare for potential weather changes when it comes to in-play Ashes betting.
Heavy rain can often lead to a match being drawn. If you can find out when the rain is coming, you can get ahead of the bookies before they change their odds.
Certain stadiums experience more rainfall than others, depending on where they are located.
2021-22 Ashes Series
Hosted by Australia, the next Ashes series will be the 72nd edition of the famous contest. The 2021-22 Ashes series gets underway in Brisbane on December 8 and is scheduled to finish on January 18 in Perth.
We have created this section to help you prepare for betting on the next Ashes series. Let's start by looking at all the key info.
Host Nation: Australia
Ashes Holder: Australia
First Test: December 8-12 (The Gabba, Brisbane)
Second Test: December 16-20 (Adelaide Oval, Adelaide)
Third Test: December 26-30 (MCG, Melbourne)
Fourth Test: January 5-9 (SCG, Sydney)
Fifth Test: January 14-18 (The WACA, Perth)
It's now time to take a closer look at both sides.
Assessing the Teams
Australia
Australia heads into the 72nd edition of the Ashes as the holder, having avoided defeat in England back in 2019. Following a draw last time around, the Aussies have only lost one of the previous four Ashes series (two wins, one draw).
However, Australia's preparations for the upcoming series have not been great. Justin Langer's men were beaten by an understrength India side on home soil earlier in the year, raising question marks over Tim Paine's captaincy.
The Aussies play a one-off Test against Afghanistan a couple of weeks before the 2021-22 Ashes series gets underway. This will give star players like Steve Smith, Pat Cummins, and Marnus Labuschagne a chance to showcase their talents.
As things stand, Australia currently has two representatives in the top three of the ICC's Test Batting Rankings. It is also worth noting that England's Joe Root is ranked number four.
CURRENT ICC TEST BATTING RANKINGS
Player
Team
Rating
Kane Williamson
New Zealand
919
Steve Smith
Australia
891
Marnus Labuschagne
Australia
878
Joe Root
England
831
Virat Kohli
India
814
England
It goes without saying that Root and co. will be desperate to regain the urn when they head Down Under later this year. England last won the Ashes in 2015, although they haven't tasted success in Australia since 2011.
Unlike the Aussies, England has a couple of Test series lined up this year. Chris Silverwood's men will play two games against New Zealand before embarking on a five-match series against India in the summer. They will surely benefit from playing a host of competitive matches before the Ashes.
Ben Stokes could hold the key to England's chance of success in Australia. The gifted all-rounder is no stranger to winning matches for his country, and he currently sits second in the ICC's Test All-Rounder Rankings.
CURRENT ICC TEST ALL-ROUNDER RANKINGS
Player
Team
Rating
Jason Holder
West Indies
423
Ben Stokes
England
393
Ravindra Jadeja
India
386
Ravichandran Ashwin
India
353
Shakib Al Hasan
Bangladesh
338
Let's now take a look at the latest 2021-22 Ashes odds.
Latest 2021-22 Ashes Odds
With home advantage on their side, the Aussies are the bookmakers' favorites to win the 2021-22 Ashes series. All the trusted online cricket sportsbooks view England as the outsider, while the draw is priced at 6.50.
Although it is no surprise that Australia is the frontrunner to win on home soil, you would be foolish to write off England altogether. After all, Australia hasn't enjoyed a great deal of success on the Test scene of late.
Remember – the 2021-22 Ashes winner odds are bound to fluctuate in the coming months, depending on how both sides fare in their upcoming matches.
We recommend checking the best Ashes betting sites on a regular basis to monitor the Ashes odds.
Venues for the 2021-22 Ashes Series
Australia is home to some of the oldest and most iconic cricketing venues on the planet. Below, we look at the five stadiums that will host a Test during the upcoming series.
The Gabba
Location: Brisbane, Queensland
Established: 1895
Capacity: 36,000
The 2021-22 Ashes series will get underway in Brisbane on December 8. Situated in Queensland's humid subtropical climate, the Gabba is renowned for its fast and bouncy pitch.
It is worth noting that Australia boasts an outstanding Test record in Brisbane. The Aussies have only lost nine of their 55 Test matches at the Gabba, picking up 33 wins along the way.
Adelaide Oval
Location: Adelaide, South Australia
Established: 1871
Capacity: 55,317
Adelaide Oval is arguably the most picturesque cricket venue Down Under, if not the world. The South Australian venue will host the second match of the upcoming Ashes series between December 16 and 20.
Notably, current Aussie batsman David Warner holds the record for highest individual score at Adelaide Oval. The quick-firing opener scored 335 not out against Pakistan in 2019.
Melbourne Cricket Ground (MCG)
Location: Melbourne, Victoria
Established: 1853
Capacity: 100,024
While Adelaide Oval may be the most picturesque stadium in Australia, the MCG is undoubtedly the most iconic. Melbourne hosts the world-renowned Boxing Day Test, and the 100,000+ capacity venue is usually a sellout for the famous event.
The MCG is known for its unrivalled atmosphere, which often gives Australia a significant advantage. For that reason, England will need to be at their best to overcome the home side in third Test.
Sydney Cricket Ground (SCG)
Location: Sydney, New South Wales
Established: 1848
Capacity: 48,601
First established all the way back in 1848, the SCG is widely viewed as the oldest Test venue in the country. Needless to say, Australia has enjoyed countless memorable moments in Sydney over the years.
Interestingly, the SCG is the only major Test venue in Australia that has yet to switch to a drop-in pitch. Due to the soil and foundation of the pitch, the SCG is known for favoring spin bowlers.
The WACA
Location: Perth, Western Australia
Established: 1890
Capacity: 20,000
The fifth and final Test of the 2021-22 Ashes series will take place at the WACA. The Western Australian pitch is regarded as one of the quickest in the world, meaning pace bowlers tend to enjoy playing there.
The WACA has also produced several the fastest Test centuries. In fact, four of the nine quickest Test centuries have been scored at Perth's famous old stadium.
More Useful Resources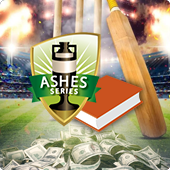 Here at GamblingSites.com, our team provides you with only the best cricket betting advice. If you found our Ashes betting guide useful, we would love for you to check out more of our cricket content.
We are constantly adding posts to our cricket blog, keeping you up to date with all our latest insight into players, teams, and tournaments around the world.
If you fancy betting on individual matches, why not head over to our cricket picks section? We cover a wide range of worldwide games and competitions, so there are always plenty of opportunities to win money.
We also have more tournament-specific betting guides for you to enjoy. If you follow the Indian Premier League, then you'll appreciate our IPL betting guide. If international competitions are your thing, make sure you check out our Cricket World Cup betting guide, too.
For a broader look at sports betting, you can discover an endless number of tips in our sports betting guide.
There are also plenty of external sources that we recommend checking out. The sites below offer tons of stats for the Ashes and other cricket tournaments.
May
Sportsbook of the Month

Sign up Bonus
60% Up To $1,000
READ REVIEW
Visit Site
X