The Household Names of MLB – From 1980-2015
If you are a big fan of Major League Baseball, the names on this page are going to be more than familiar. Chances are, you grew up idolizing the players of this era. The stars in the game today most certainly did, because these are the players that came before them.
This group of superstars we are going to talk about in the segments below brought flair and pizazz to the game like not many before them. The players in this that you'll read about here played during an era where players were hitting homers and striking out batters at incredible paces.
Some attribute this to the use of steroids, as a dark cloud has been summoned over some of these names.
Regardless of what may or may not have occurred, the ballplayers listed below are here because they are some of the greatest players that ever draped on a uniform and a glove. Let's start with a guy who is a walking record book, although he was running quite a bit, too.
Rickey Henderson
Born

December 25, 1958

Birth Place

Chicago, Illinois

MLB Career

1979-2003

Highlights

MLB career records- 1,406 steals, 2,295 runs, eighty-one lead-off home runs

Teams Played For

Oakland Athletics, New York Yankees, Toronto Blue Jays, San Diego Padres, Anaheim Angels, New York Mets, Seattle Mariners, Boston Red Sox, Los Angeles Dodgers.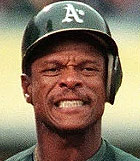 If you wanted to build a baseball franchise from scratch, Rickey Henderson might be the guy you would want to start building around. Henderson played left field for a host of teams during his career—nine, to be exact. It's the other twenty-one teams that should feel sorry that they never got to experience having the greatest leadoff hitter that's ever played the game.
Talk about a knack for getting on base and scoring runs. Ricky drew 2,190 bases on balls (walks) during his career, more than any player other than Barry Bonds. The 2,295 times Henderson crossed home plate are the most runs scored by anyone in the league's history.
Just saying Ricky was the best base-stealer of all time doesn't do him the justice he deserves. Nobody else in the game has reached 1,000 steals over their lifetime in the league. Lou Brock's 938 bags swiped are the second most in history.
Rickey Henderson stole 1,406 bases, ladies and gentlemen. He doesn't just have the record for most steals; he has a stranglehold on it.
If you are interested in the single-season mark for most stolen bases, you don't have to look very far. No player in the American League had or has ever swiped more than one hundred bags in one year.
Ricky achieved that mark three separate times, including the record of 130 stolen bases he accumulated in 1982 as a member of the Oakland Athletics. Most players would be thrilled to steal fifty-plus bags in a season. Rickey did that fourteen times.
Henderson wasn't just a speedster around the basepaths. Eighty-one of his 297 homer runs led off the game, also a Major League record. He won a pair of World Series titles, one with Oakland and one with Toronto.
Despite having several outstanding statistical seasons, Rickey won just one AL MVP trophy in 1990, after batting .325 with twenty-eight homers and sixty-five steals.
This list was designed to commemorate those baseball players that were a cut above the rest. When you set records at the pace that Rickey Henderson did throughout his time in Major League Baseball, you thrust yourself into that upper echelon. There are no baseball critics and historians that won't tell you Rickey is one of the best left fielders to ever play baseball.
Tony Gwynn
Born

May 9, 1960

Birth Place

Los Angeles, California

MLB Career

1982-2001

Highlights

.338 lifetime batting average, fifteen-time All-Star. Record four "five-hit games."

Teams Played For

San Diego Padres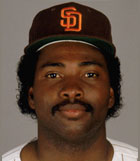 So how did the point guard who was the all-time leader in assists per game at San Diego State University end up being a first-ballot Hall of Fame baseball player? To answer that question, you have to understand just how good of an athlete this guy was.
It is one thing to excel at multiple sports at the high school level. It's another thing to be the starting point guard of the basketball team at a Division I college and be an All-American outfielder on the baseball team.
Gwynn played basketball all four years for the Aztecs and played baseball his final three. Believe it or not, the baseball coach said Tony was "too fat" and out of shape to play as a freshman.
Apparently, Gwynn got the hang of swinging a baseball bat by the time his junior year started. Batting averages of .423 and .416 over his final two years at SDSU proved that, as good of a hoopster as Tony was, baseball was the sport he was destined to play.
To fully understand just how consistent of a hitter Gwynn was throughout his twenty-year career as a San Diego Padre, check this out. After hitting .289 in just fifty-four games as a rookie in 1982, Gwynn would spend his final nineteen seasons never batting below .309 for a year.
This includes a five-year stretch from the 1993-1997 season that saw Tony average .358, .394, .368, .353, and .372 respectively.
Our favorite statistic from Tony's illustrious time in Major League Baseball was how few times this man struck out. In fact, he never struck out more than thirty-five times in a single season, other than the forty strikeouts he had in 1988.
Compare that to the 208 strikeouts Yankees centerfielder Aaron Judge had in 2017, and you can see how few times pitchers got Tony to swing and miss.
It is not just our baseball enthusiasts that thought Gwynn needed to be mentioned as one of the greatest hitters that has ever played. 97.6% of the Baseball Writers of America Association voted him into Cooperstown in 2007, honoring what he brought to the Padre organization and the game of baseball during the '80s and '90s.
Roger Clemens
Born

August 4, 1962

Birth Place

Dayton, Ohio

MLB Career

1984-2007

Highlights

MLB-record seven Cy Young Awards. MLB-record two games with twenty Ks. 4,672 lifetime strikeouts.

Teams Played For

Boston Red Sox, Toronto Blue Jays, New York Yankees, Houston Astros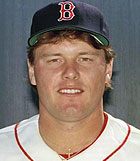 There have been loads of great pitchers who have excelled at the Major League level. Very few pitchers were as consistently good for as long as Roger Clemens was. The fact that he emerged as the Cy Young Award winner a record seven times gives a glimpse into how legit of a pitcher Roger was.
Calling the 1986 AL Most Valuable Player an ace isn't enough, as there have been many pitchers worthy of that title. The problem is that many pitchers didn't accomplish what Clemens did over his twenty-plus seasons in the league.
Not only does he share the record with Kerry Wood and Max Scherzer for most strikeouts in a single game with twenty, but Clemens managed to accomplish the feat twice. From 1986-1992, Roger won 136 games, or an average of 19.4 wins per season.
He led the American League in strikeouts five times and led the entire league in wins four times. His seven seasons leading the AL in Earned Run Average seems to get lost amongst his bevy of accolades.
Wherever he went in the American League, he was a star. Just ask the Toronto Blue Jays. After Roger had tortured Blue Jays' hitters for twelve years as a Red Sox starter, Toronto would have his services for the '97 and '98 seasons. Roger won the Cy Young and Triple Crown in both years playing north of the border.
He then bolted for New York, where he would win a pair of World Series rings in his first two seasons in the pinstripes. When Roger finally decided to call it quits in 2007, the back of his baseball card looked something like this:
354 wins, 4,672 strikeouts, 3.12 ERA
Seven Cy Youngs, two World Series, 1986 AL MVP
That's not too shabby, and that's why he is considered one of the ten best pitchers of any generation. Speaking of top ten pitchers, this next guy is in that same conversation. While Roger was the most dominant right-hander of his generation, you could say this southpaw below held his own.
Randy Johnson
Born

September 10, 1963

Birth Place

Walnut Creek, California

MLB Career

1988-2009

Highlights

Five-time Cy Young winner, 2002 Triple Crown winner. Second of all time in strikeouts (4,875).

Teams Played For

Montreal Expos, Seattle Mariners, Houston Astros, Arizona Diamondbacks, New York Yankees, San Francisco Giants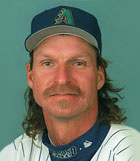 Waiting for the most dominant and feared left-handed pitcher of all time? Your wait is over; the Randy Johnson segment has arrived. People that were fortunate to be watching baseball during Randy's prime were treated to utter dominance.
Nowadays, we see pitchers all over the league that can hurl the ball 100+ mph.
Randy was painting the corner with 101 mph fastballs way before everyone else was doing it. At a colossal 6'10" tall, Randy intimidated opposing batters by the combination of his stature and how hard he threw the ball.
He had a pair of nineteen-strikeout games during the 1997 season, and the 291 he threw that year would be a memorable season for most pitchers. Not for the "Big Unit," as he was called.
Randy would spend five campaigns from 1998-2002 averaging 349.2 Ks per year, including no seasons with less than 329.
There just aren't enough compliments we can give Randy regarding his ability to get batters to swing and miss.
We'll tell you that only Nolan Ryan struck out more batters and only Roger Clemens won more Cy Youngs. His 4,875 Ks and five Cy's tell you how nasty this guy was on the mound. He led his league in strikeouts on nine occasions, including in 2002 when he won the Triple Crown as a Diamondback.
Arizona is also where Randy won his only World Series ring. In 2001, Johnson was named the World Series MVP while going 3-0 against the Yankees, further cementing his place as the best left-handed starting pitcher the game has seen.
When Randy announced his retirement in 2009, it didn't take long for him to make it to Cooperstown. He received 97.3% of the votes as a first-ballot Hall of Famer, the third-highest percentage by any pitcher to date.
Mark McGwire
Born

October 1, 1963

Birth Place

Pomona, California

MLB Career

1986-2001

Highlights

Seventy HR in 1998, Sixty-five HR in 1999. 1987 AL Rookie of the Year, thanks to forty-nine HR.

Teams Played For

Oakland Athletics, St. Louis Cardinals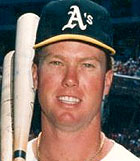 There's no reason to beat around the bush here. Mark McGwire is on this list because he hit home runs. Mark burst onto the scene in 1987, clubbing a rookie record of forty-nine home runs as the Oakland Athletics' first baseman. That record stood until 2017, when Yankees' slugger Aaron Judge belted fifty-two home runs as a first-year player.
Along with Jose Canseco, McGwire was part of the "Bash Brothers." The two powerful hitters in Oakland were known for bashing each other's forearms after one would hit a home run. This got people in the Bay area excited, especially when they delivered them a World Series title in 1989.
McGwire won a Gold Glove the following year and continued slugging dingers over fences and walls all around the Major League. As great as Mark was in Oakland, it was what he did in his later years as the St. Louis Cardinal's cleanup hitter that really shone.
After hitting fifty-two jacks in 1996, the A's decided to part ways with McGwire and trade him in the middle of the 1997 season. Had they known what Mark would do over the next few years, they would have proceeded much more cautiously.
Mark ended the 1997 season with the Cardinals hitting fifty-eight homers. Seems like a lot, right? Compared to the seventy and sixty-five he hit in 1998 and 1999 respectively, it really was a ho-hum year for the slugger from Southern California.
He drove in 147 in those back-to-back seasons, while drawing 162 and 133 walks respectively. The 162 bases on balls Mark had in 1998 are the most of any player in history not named Barry Bonds or Babe Ruth.
The list where Mark tops not only Bonds and Ruth, but every other person who has ever played the game, is the "lifetime at-bats per home run" chart. Mark hit a home run every 10.61 at-bats throughout his career, which is more frequent than even Babe and Barry, who are numbers two and three on that list.
The number of players that possessed as much raw strength as "Big Mac" is a very, very low number. The conversation of who are the best power hitters of all time can't be had without including McGwire's name, perhaps right at the top.
Barry Bonds
Born

July 24, 1964

Birth Place

Riverside, California

MLB Career

1986-2007

Highlights

MLB Records – 762 lifetime home runs, seventy-three single-season home runs, seven MVP awards.

Teams Played For

Pittsburgh Pirates, San Francisco Giants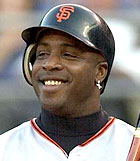 He was the best player in Major League Baseball for his twenty-two-year career, and one of the top five players in the history of the game. Anyone who tells you otherwise is simply being "a hater."
Say what you want about the potential use of steroids, but we can't just ignore what this guy did on the baseball diamond. We understand our page of the greatest players to ever live is littered with the absolute studs of the game.
Barry Bonds did things that none of them did. For starters, no player in baseball won more than three MVP awards. Obviously it is the most coveted individual trophy in the game, and is extremely difficult to win even once. Barry claimed the Most Valuable Player award a whopping seven times.
Those seven trophies are actually fewer than the eight Gold Glove Awards he won playing left field for the Pittsburgh Pirates and the San Francisco Giants. Twelve Silver Slugger Awards (top player at each position in each league) and fourteen All-Star Game selections, and you begin to get the full scope of what Bonds achieved during his time in the big leagues.
We can finally get to the "Grand-Daddy of them all."
Barry holds the record for most career home runs, with 762.
The all-time home run record is one of the most sought-after and popular records in all major sports.
Barry holds the honor, and he got there by obliterating balls over the right field walls at an unimaginable pace.
We of course have to mention his 2001 record-breaking season, in which he smashed seventy-three homers, topping the previous record of seventy set by Mark McGwire a few seasons earlier. How is this for hitting a lot of homers year after year?
In the thirteen seasons from 1992-2004, Bonds hit a ridiculous 43.2 homers per season. That includes not having a year with less than thirty-three jacks during that time span. As much as he is known for hitting the long ball, we can't forget to tell you another record he holds.
Barry's 2,558 walks are more "passes" than anyone else, and by quite a lot. Bonds owns the top three single-season marks for most bases on balls drawn. Babe Ruth's 170 walks in 1923 are the most ever by a player not named Bonds. Barry had a hard-to-believe 232 walks in 2004, along with 177 and 198 during the 2001 and 2002 seasons.
We could continue going on about Barry's accolades, but you should have a fairly sufficient amount of data to understand why we said he was one of the top five greatest baseball players to ever play the game.
Greg Maddux
Born

April 14, 1966

Birth Place

San Angelo, Texas

MLB Career

1986-2008

Highlights

MLB-record eighteen Gold Gloves. Four Cy Young Awards, 355 wins

Teams Played For

Chicago Cubs, Atlanta Braves, Los Angeles Dodgers, San Diego Padres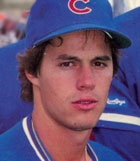 Greg Maddux may not have thrown as hard as some of his counterparts, like Roger Clemens and Randy Johnson. But don't be fooled for a second into thinking he wasn't as effective as those two aces when he took the hill.
In fact, his control and command allowed him to be one of the most consistent pitchers we have seen in over one hundred years.
Maddux had fifteen or more wins in seventeen straight MLB seasons. You might have to reread that to understand how crazy that is. In a sport where Father Time usually catches up to players, Maddux seemed to be able to thrive as he got older. He won his four Cy Young awards consecutively from 1992-1995.
After winning the award in '92 in Chicago, the Cubs front office failed to work out a deal with Greg and his agent, allowing the Atlanta Braves to swoop in and sign Maddux. Unfortunately for the Cubs, Greg Maddux continued his excellence in Atlanta and won the award in each of his first three seasons with his new ball club.
Maddux captured his one and only World Series ring in 1995 with the Braves, capping off his historic four-year run that included not just the four Cy Young awards, but four straight Gold Gloves from the pitcher position. Excuse us if those get lost in the discussion, but by then it was just a given for Greg to win Gold Gloves.
In the nineteen seasons from 1990-2008, Greg somehow won the Gold Glove award a Major-League-record eighteen times. This included thirteen consecutively to start that stretch, which is also a league record.
When you factor in that he won 355 games and struck out 3,371 batters (both top ten in history), you will realize why he received the nod from 97.2% of the Hall of Fame voters in 2014.
Anyone who has studied the game of baseball and appreciates longevity would tell you that Greg is firmly in the conversation of the top ten pitchers to ever play.
Frank Thomas
Born

May 27, 1968

Birth Place

Columbus, Georgia

MLB Career

1990-2008

Highlights

521 Home Runs, Two-time AL MVP, Eleven seasons with 100+ RBI

Teams Played For

Chicago White Sox, Oakland Athletics, Toronto Blue Jays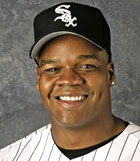 Frank Thomas found his way onto this page pretty easily. The first baseman for the Chicago White Sox throughout the 1990s and into the 2000s was undoubtedly one of the most premier hitters of not only his generation, but of all time.
From 1991-1997, Frank did what no other player in MLB history has done. He had seven consecutive seasons with a minimum of the following.
.300 avg
One hundred RBI
One hundred runs
One hundred walks
Twenty home runs
Thomas shattered those numbers, averaging .330, thirty-six long balls, 118 runs batted in, 119 walks, and 107 runs each season during that seven-year stretch. He bagged back-to-back AL MVP awards in '93 and '94 and was also a five-time All-Star.
It's easy for the "Big Hurt" to get lost in the discussion of all-time great hitters because of the generation he played in. While Frank was thriving, so was Barry Bonds, Mark McGwire, and Ken Griffey Jr. That doesn't mean we can forget the contributions and consistency that Thomas brought to the table in the Windy City.
After receiving his only World Series ring in 2005 in Chicago, Frank went on to play designated hitter (DH) for the Oakland Athletics and the Toronto Blue Jays before calling it quits in 2008.
The thirty-nine homers and 114 RBI Frank accumulated during 2006 in Oakland showed that the Big Hurt still had the power he had back in the '90s. In 2007, Frank hit his five-hundredth career home run. He would finish with 521 dingers by the time he hung it up for good.
The first-ballot Hall of Famer is greatly appreciated for being one of the few players that played during the "steroid era" that was never questioned or thought of as a potential user.
Despite Frank's enormous 6'5" 240-pound frame and abnormally large quads and forearms, nobody was ever suspicious of Frank using any performance-enhancing drugs. What people knew about Frank Thomas was that his work ethic and dedication to the game of baseball was second to none.
Ken Griffey Jr.
Born

November 21, 1969

Birth Place

Donora, Pennsylvania

MLB Career

1989-2010

Highlights

HR in MLB record eight straight games. His 99.3% of HOF votes is the highest percentage ever.

Teams Played For

Seattle Mariners, Cincinnati Reds, Chicago White Sox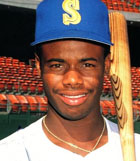 Ken Griffey Jr. is in that conversation for the being the greatest centerfielder in history. It is a competitive group with a few absolute legends, but that is the category that Griffey is in. The reason that Ken finds himself in that company is because of his abilities in all facets of the game, mainly hitting homers and playing great defense.
You could say that Griffey was born to play baseball. After all, his father, Ken Griffey Sr., played in the Majors and was actually teammates with his son for part of the 1990 season. In September of that season, the pair became the first and only father-and-son duo to hit back-to-back homers, and it's hard to see such a feat being accomplished again.
"Junior," as Griffey was called, earned a reputation for being quite the defensive player right from the get-go. After getting his feet wet at the Major League level in 1989, Griffey would win ten straight Gold Gloves from 1990-1999. He did so by making leaping catches and famously robbing home runs.
Griffey became known for amazingly stealing homers away from opposing players, and his catches brought fans to their feet. When Junior wasn't busy robbing homers, he was displaying his sweet left-handed swing and hitting them himself. 660, to be exact, enough for the sixth-highest count in history.
In the five seasons from 1996-200, Griffey averaged fifty homers a year, including back-to-back fifty-six-home-run seasons in 1997 and 1998.
The culmination of Griffey being acknowledged for his true greatness came in 2016.
The 99.32% of votes Ken Griffey Jr. received broke the record for the highest percentage for any incoming Hall of Famer.
His place in Cooperstown is solidified, just as his place is on our page of the greatest players to ever play baseball.
Pedro Martinez
Born

October 25, 1971

Birth Place

Santo Domingo, Dominican Republic

MLB Career

1992-2009

Highlights

Three-time Cy Young winner, 1999 Triple Crown winner. Led MLB in ERA five times.

Teams Played For

Los Angeles Dodgers, Montreal Expos, Boston Red Sox, New York Mets, Philadelphia Phillies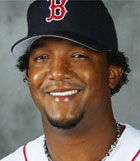 Pedro Martinez played baseball during an era that was known for lots of home runs. Pitchers were not supposed to excel to the degree that Pedro did during his prime. Martinez had a fantastic eighteen-year run in the big leagues, but it was the four-year run from 1997-2000 that vaulted Pedro into having a slot on this page.
Pedro won three Cy Young awards (1997, 1999, 2000), that included winning the pitching Triple Crown in the American League in 1999.
Randy Johnson is the only pitcher who struck out three thousand batters in fewer innings than Martinez. Out of the sixteen men who have three thousand or more strikeouts, Pedro is the only pitcher who has pitched less than three thousand innings. He owns the highest winning percentage of any right-handed starting pitcher in the modern era (since 1893).
To really understand the utter dominance of Pedro Martinez, you have to take a closer peek at his best seasons. His 1999 Triple Crown year featured a 23-4 record, with 313 strikeouts and an eye-popping 2.07 earned run average.
The ERA is actually less exquisite when you consider his 1.90 and 1.74 marks he sported in 1997 and 2000. We have seen pitchers that could strike batters out; we have seen the guys that have low ERAs.
Pedro Martinez was the complete package, and he pitched during a time when batters were hitting at a historic pace. For Pedro to finish his career with a sub-three ERA during the generation he pitched in speaks volumes to the type of gritty competitor that he was.
Pedro pitched for five teams during his career, showing that wherever he went, he was going to be a force to be reckoned with.
The man who led Major League Baseball in ERA five times won a World Series in his final year with the Red Sox in 2004. His election into the Hall of Fame in 2005 came on his first ballot, and his #45 Boston jersey will never be worn again at Fenway Park.
Alex Rodriguez
Born

July 27, 1975

Birth Place

New York City, New York

MLB Career

1994-2016

Highlights

Third-most home runs (696) and fourth-most RBI (2,086) in Major League history. Three-time AL MVP.

Teams Played For

Seattle Mariners, Texas Rangers, New York Yankees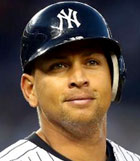 Alex Rodriguez suffered through plenty of heartache and drama throughout his twenty-two seasons playing professional baseball. Alex was suspended for 162 games for his role in the Biogenesis scandal, causing him to miss the entire 2014 MLB season.
Despite having to answer tough questions, specifically from the New York media, Rodriguez remained steady and committed on returning to the game after serving his suspension. His thirty-three homers during the 2015 season showed that he still had a bit left in the tank.
At that point, "A-Rod" was just padding his numbers. He went eleven years from 1998-2009 without having a sub-thirty-five homer season. His averages of .304, 44.5 homers, and 125.2 RBI during that run shows you how legit of a power hitter this dude was.
After the 2000 season, the Texas Rangers were able to lure Alex away from Seattle. A-Rod signed a ten-year, $252 million contract, the largest in the history of major sports at the time.
If you want to know if the third basemen earned his money, check out what he did during his three seasons in the Lone-Star state. Alex smashed fifty-two homers and 135 RBI while hitting .318 in his first year, and fifty-seven homers and 142 RBI the following.
Finally, in 2003, he earned his first AL MVP honors after a ho-hum year that included forty-seven homers. His 2005 MVP season was comprised of a .321 batting clip and forty-eight long balls.
It was his third and final MVP award in 2007 that perhaps saw Alex have his best statistical year of his life.
The Yankees third basemen clubbed fifty-four jacks and drove in 156 runs while hitting .314 in the Big Apple. He finally was fitted for a World Series ring in 2009 as a member of the "Yanks," but was far from being done piling up the stats.
When it was all said and done, Alex would end his career with 2,086 RBI, the third-highest total in MLB history. His 696 homers were only surpassed by Bonds, Aaron, and Ruth.
You can see the company that Alex leaped into by achieving what he did as an American League shortstop and third basemen. The two-time Gold Glove winner is entrenched as one of the best-hitting infielders that has ever lived.
Things to Remember
So who was your favorite player on this list? Were you a big fan of Ken Griffey Jr. and Barry Bonds and their sweet left-handed swings? Perhaps you miss seeing the raw power and domination from pitchers like Roger Clemens and Randy Johnson?
Regardless of which of these players you respect and admire the most, you can't question how talented each and every one of them was. Anyone who likes astonishing feats and incredible performances will surely find this page enjoyable.
We didn't create this catalog in order to tell you about all the players who have had a significant impact on the game of baseball. We saved this list for only the cream of the crop. Not just the really good players, but the ones who are in that rarefied air and are classified as some of the greatest major leaguers who have ever lived.
Once they firmly plant their name in Cooperstown and are recognized as one of the all-time greats, their place in history is secure. No matter what happens and no matter what records get broken, the accolades registered by these men will never be forgotten.
And neither will their names or their highlights.
May
Sportsbook of the Month

Sign up Bonus
60% Up To $1,000
READ REVIEW
Visit Site
X