Neon Life Slots Review
With a classic Las Vegas theme, Neon Life is almost as good as the real thing. Those who want to experience the thrill of betting on a classic Vegas game can do so from the comfort of their veryown homes. Created by Playtech, Neon Life is a fun retro-styled game that includes a number of different bonus features as well as a chance to make it big. The bright neon letters resemble theclassic "Welcome to Las Vegas" sign, and the neon symbols will take you back to a classic time. Behind the player's screen is a photographic cityscape of the old Las Vegas strip, making it a funhistorical adventure.
How to Play
Neon Life is a five-reel slot, with three rows. With each symbol covering one square, that gives over 243 ways to win big! Fortunately, there is no pay line structure, meaning that players canhave a much easier time matching patterns and crossing symbols for winning combinations. The only rule is that there must be some matching symbols starting from the left-hand side, making up anykind of row.
Keep a special eye out for the neon signs, which are the true stars of this retro Las Vegas show! They count as the highest value symbols, and are the cream of the crop for big winnings. Thesehigh-value neon symbols come in the shape of a car, a pair of legs, a cocktail glass, a classic pink flamingo, and a fan of playing cards. These are the symbols you'd expect to see if you were inLas Vegas itself! As for the wild symbol, look out for a neon sign that says "wild". It will appear on reels two, three, and four only. It can be substituted for everything except for the"scatter", which is a neon palm tree that is essential to one of the biggest bonus features of this game.
Special Features
There are two major bonus features that are essential to winning big in Neon Life. The first feature we'll discuss is collapsing reels; although the term may sound familiar to veteran slotplayers, it works quite differently in Neon Life. What happens is, instead of the winning symbols disappearing from the screen, the non-winning symbols will disappear. The winning icons will dropto the bottom of the screen before you get your payout. Then, you'll notice a new set of random symbols drop from the top; if there are winning symbols, they will fall to the bottom and fill upyour payout again. This cycle continues until there are no more winning drops.
The next special feature of this game is known as "free spins": this basic but fun surprise occurs when five or more of the "scatter" symbols (the palm trees as mentioned above) come into view.There is a system for establishing how much you win per scatter:
5 scatters = 7 free games.
6 scatters = 10 free games.
7 scatters = 12 free games.
8 scatters = 15 free games.
9 scatters = 20 free games.
10 scatters = 25 free games.
That counts towards a lot of free spins! Now that's what Vegas is all about! During these free spins, there will also be a multiplier applied to your wins. Three wins gives you a 2x multiplier,five wins gives you a 3x multiplier, and seven wins gives you a 5x multiplier. That's a great opportunity to win big.
Final Thoughts
Neon Life does a great job at taking a classic, retro game and applying a twist on new features. With added fun and neon decorations, it will make you feel like you're in old-time Las Vegaswinning it big. The screen is easy to see, and the rules are simple to follow. With a 96.25% RTP, it's a great recommendation for any beginner or advanced slot player who wants to win some easymoney.
September
Casino of the Month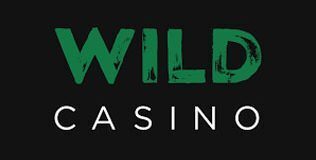 Welcome Bonus
250% up to $5,000