God of Storms Slot Review
God of Storms, you can harness the energy of an angry Greek god in this unique slot with special bonuses. You'll enjoy a painted background of Athens with a glistening Aegean sea that calls yourname with promises of gold and riches.
One of the newest in Playtech's God of Storms series, Age of Gods offers tons of replay value with a jackpot that's big enough to reach Mount Olympus.
How to Play
God of Storms is typically played as a five-reel slot, offering up to 25 pay lines. There are three rows in this slot game, making it easy to match and crossmatch with your favorite combinations.Each symbol provides its own value, and creating patterns of them can grant you higher or lower scores.
But you may notice that not every picture is a symbol. That's right, there are characters that can pop up from time to time that will grant the highest value. You may spot the swordswoman, thearmored veteran, the archer, or, if you're lucky, the Kraken.
Watch out for the ship as well. It counts as a wild card, and it can appear on reels two, three, and four. It stretches three blocks high, which can fill an entire reel. This is bound to grantyou some god-worthy winning combinations.
Jackpot Status
The jackpot associated with Age of Gods: God of Storms is not too difficult to achieve, and it offers a chance for everybody to win. There are currently four types of jackpots available: Power,Extra Power, Super Power, and Ultimate Power. Even the Greek gods are jealous! This progressive-style jackpot can be randomly awarded per any paid spin; however, the chances to land this randomjackpot grow with how high you bet. If you are in good favor with the Gods and you happen across this jackpot, you will be taken to a separate screen. On the screen, you will see coins appear ina grid-like fashion. Your duty is to select three coins until you have three that match. Don't worry, there is no trickery at play here – you are guaranteed to win! The jackpot increases by theminute, so be sure to place healthy bets for a chance to earn this golden opportunity.
Special Bonus Features
Aside from the massive jackpot opportunity, another unique feature about Age of Gods: God of Storms is the wild wind re-spins. Think of yourself as a captain on an ancient Greek ship that's beingpowered by Zeus himself. However, his brother Poseidon tends to get angry at the ship every once in a while. But never fear, this God's anger is on your side! The winds are released when the wildship fills an entire reel, which can happen when you least expect it. You will then be experiencing the wild wind re-spins, which will grant you re-spins that move the ship one space to the leftper each free spin. Any wins can be multiplied by 1x, all the way up to 5x per spin. When the ship gets blown all the way off the left hand side of the screen, you will be given one final windyspin. This can easily help you multiply your winnings and rack up on points.
Final Thoughts
God of Storms is an easy slot game that offers many chances to earn extra rewards and even land the jackpot. It can be enjoyable for players of any experience level, as it offers enough bonusfeatures to keep players interested without adding anything too complex or risky to the bet. With an RTP of 96.14%, this slot game is a great game for beginners or for anyone who is interested inplaying it safe and having fun while earning more money for your pocket.
September
Casino of the Month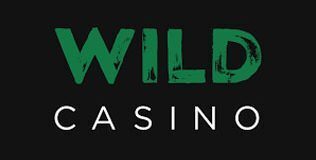 Welcome Bonus
250% up to $5,000