Forrest Gump Slot Machines
Forrest Gump, based on the novel by Winston Groom, was released in theatres in 1994. The movie was a massive success, earning more than $677 million at the global box office and becomingthe top-grossing film of the year in the United States. At the Oscars the following year, it received awards for Best Picture, Best Actor, Best Director, Best Adapted Screenplay, Best FilmEditing, and Best Visual Effects.
Now, thanks to the developers at Amaya, this heartwarming film has been adapted into the Forrest Gump slot machine. While you revisit the classic characters and lines from the feature, you'llhave a chance to win big paydays and multiple progressive jackpots.
Forrest Gump Slot Paytable
The following provides an in-depth look at the game's paytable, include all symbols and their respective payouts. If you want to learn about the bonus rounds and features, please see the nextsection in this article.
Forrest on a Bench

While sitting on a bench and waiting for the bus, Forrest recounts the stories of his life to various strangers. As a result, this has become one of the most remembered images from the film.This wild symbol doesn't offer any payouts on its own, it does appear on reels two through four and substitute for all symbols except the scattered chocolates. If it substitutes in a winningcombination, it also doubles any prize money.

Box of Chocolates

Forrest is taking a box of chocolates to his beloved Jenny, but he winds up eating most of them or giving them to strangers. This icon serves as the game's scatter symbol, and getting threeor more activates the Box of Chocolates feature. When it makes up a winning payline, the following prizes are available: two credits for two matches, five for three, 15 for four, and 200 forfive. While all other symbols must appear from left to right in order to be eligible for a win, this isn't the case with the scatter.

Forrest Gump

Despite his low I.Q., Forrest (played by Tom Hanks) graduates from college, becomes a war hero, starts a successful business, and winds up as a wealthy man. He also finds true love, which isall he ever wanted in the first place. When this icon makes up a winning combo, it offers one of the following payouts: five credits for two matches, 50 for three, 500 for four, and 5000 forfive.

Jenny Curran

Played by Robin Wright, Jenny is Forrest's true love. While she cares deeply about him, her unhappy past makes her feel unworthy of his affections. When part of winning combination, the Jennyicon provides players with one of these payouts: two credits for two matches, 25 for three, 50 for four, and 500 for five.

Football

Given his ability to run like the wind, Forrest gets a college scholarship and becomes a star on the football team. As part of a winning line, this symbol pays 10 credits for three matches,20 for four, and 150 for five. When three to five icons appear from left to right on a played line, the Run Forrest Run feature is also triggered.

Dan Taylor & Forrest's House

Lt. Dan (played by Gary Sinise) begins as Forrest's superior officer in Vietnam, but he later becomes his business partner and close friend. The house, meanwhile, is located in Greenbow,Alabama, and serves as Forrest's residence throughout much of the film. When either of these symbols makes up a winning payline, prizes are as follows: 15 credits for three matches, 25 forfour, and 200 for five.

Peace Symbol

Since much of the film is set in the turbulent 1960s, this symbol is perfectly appropriate. It pays 10 credits for three matches, 20 for four, and 150 for five.

Helmet & Ping Pong Paddles

Forrest wears the helmet while serving in Vietnam, and he takes up ping pong while recovering from a gunshot wound (to his buttocks). If either of these symbols makes up a winning payline,then the following prizes are attainable: eight credits for three matches, 15 for four, and 125 for five.

Bubba Gump Shrimp Hat

After befriending Bubba Blue in the military, Forrest agrees to become his partner in a shrimping business. Once the war is over, Forrest keeps his promise and starts the Bubba Gump ShrimpCompany. For a winning line, this icon pays the following: five credits for three matches, 10 for four, and 100 for five.
While you're playing, you should also keep the following game rules in mind:
Payline wins are determined by multiplying the amount wagered per line.
If two wins occur on the same payline, only the highest is paid.
Any feature wins are added to payline and scatter wins.
Scatter wins are multiplied by the total wager and added to payline lines.
Forrest Gump Slot Machine Bonus Feature
In addition to the regular symbols on the main game, this slot also has a few bonus features. If you're curious about how they work, this section should answer any questions that you might have.

Box of Chocolates Feature
This feature is triggered when three or more scattered chocolates appear on the reels during the main game. When this occurs, a 3×3 grid containing nine chocolate boxes appears on thescreen. There are five rounds of chocolate drops, and the player can win additional money by clicking on the boxes. After all the extra rounds have been won, various types of chocolate droponto the grid. If chocolates match, the player receives a payout based on the type of candy. This feature can't be retriggered, and all prizes are multiplied by the total bet of the triggergame.

Run Forrest Run Feature
In order to activate this feature, you'll need to get three to five footballs on active paylines during the main game. The screen transforms into a football field, and Forrest can be senthurtling down the gridiron by pressing "run." Opponents attempt to tackle out hero, but you can help him dodge opponents by moving left and right. Each time he advances 10 yards withoutbeing tackled, the player receives a prize. If he advances all the way to the end zone, the player also picks up a touchdown bonus. All payouts from this round are added to payline andscatter wins.

Hollywood Jackpot
This is a progressive slot, and players have the opportunity to be randomly awarded a significant payday (even on a losing spin). The size of the wager determines the chance of winning ajackpot, so high rollers stand a better chance of hitting this feature. When the feature is triggered, the player is presented with a multi-tiered jackpot ladder. The higher you advance onthe ladder, the larger the potential progressive payout. While you'll start on the bottom rung, you'll also get to select four film reels from nine available options. Each of these awards acertain number of points, and these are used to move higher up the prize ladder. When advancement occurs, the process starts over, with the player getting four more options. The phase endswhen the player fails to advance any higher, and he or she receives the jackpot amount they finished on. This bonus level cannot be accessed during free games.
Screen Options
In addition to the reels on the main screen, the game includes a number of buttons that can be clicked on to customize the player's experience. This section covers each of these, giving theplayer a comprehensive look at their in-game options.
Paylines

On the sides of the reels, you'll notice a series of 25 numbered squares. Each of these corresponds to a specific payline, and clicking on one causes that line to appear briefly on thereels. When this occurs, the number selected also becomes the active number of lines, so clicking 17 results in 17 paylines being activated.

Autoplay

By enabling this option, the player can program the game to spin automatically for a specific number of turns. Buttons enable the autoplay number to be raised or lowered, with 50 being themaximum amount. Once this feature is activated, it can be cancelled at any time.

Play

Once the number of automated spins has been selected by the player, clicking this button begins the autoplay feature.

Advanced

This allows for greater customization of the autoplay feature. Spin conditions include: number of games, number of lines, and bet per line. Stop conditions include: win threshold,cumulative win, cumulative loss, stop on bonus, and stop on jackpot.

Paytable

By clicking this button, the players is taken to a series of pages that provide detailed information on symbols, payouts, bonus features, and line configurations. With the exception ofpayline location, all information contained in the paytable is also discussed in this article.

Lines

Shows the number of active lines on the reels.

Lines Increase

Raises the number of active lines up to a maximum of 25.

Lines Decrease

Lowers the number of active lines down to a minimum of one.

Bet

Displays the current wager per active payline.

Bet Increase

The bet per line can be raised with this button. The highest possible wager is $20 per line.

Bet Decrease

The bet per line can be lowered with this button. The lowest possible wager is $0.01 per line.

Spin

When you're ready to set the reels in motion, just click on this blue virtual button. While some slots allow the reels to be stopped early once they've started, that's not the case on thisgame. Each spin lasts a full seven seconds, which could prove an irritation to volume players.

Bet Max

Clicking this button places the highest possible wager, which is determined by the current denomination and active lines.

Balance

This field shows the available money remaining in the player's casino account.

Paid

When the player is lucky enough to land on a winning payline, the total payout is displayed in this field.

Total Bet

The overall wager for an upcoming spin is displayed in this field.
Sound and Graphics
While the designers at Amaya made the Forrest Gump slot a potentially profitable option for players, they neglected to add much pizazz on the audio or visual front. In fact, there's not even awhiff of a soundtrack, and the few sounds effects are lackluster at best.
In order to avoid paying performers for their likeness, all the characters have been altered to look different. You can still tell who they're supposed to be, but it's a little disappointing toplay this game and not see the image of Tom Hanks. Even the voices have been re-recorded by other actors, which makes this a Forrest Gump game in name alone.
The release also falls flat when it comes to animation. While most slots provide a modicum of movement, this title has little to speak of. Even the bonus rounds are mostly static, and playerslooking for actual movie clips will find nothing of the sort.
Great Quotes from Forrest Gump
If you haven't seen the movie in a while, here are some memorable quotes to get you into the spirit of things. And for those who've never seen the film, hopefully these lines provide enoughentertainment to encourage a viewing.
"My momma always said, 'Life was like a box of chocolates. You never know what you're gonna get.'" (Forrest)
"Run, Forrest! Run!" (Jenny)
"My given name is Benjamin Buford Blue, but people call me Bubba. Just like one of them 'ol redneck boys. Can you believe that?" (Bubba)
"What's normal anyways?" (Mrs. Gump)
"Stupid is as stupid does." (Forrest)
"I'm sorry I had a fight in the middle of your Black Panther party." (Forrest)
"That's all I have to say about that." (Forrest)
In Summary
The Forrest Gump slot from Amaya is long on payouts and short on presentation. While the game fails to deliver on graphics and sound, it makes up for this fact by offering some huge basepayouts and progressive jackpots. Fans of the movies may be disappointed by the lack of clips or likenesses of the actual performers, but it's still the best virtual option for those seeking agame about a slightly dimwitted Vietnam vet/ping pong champ/multi-millionaire.
September
Casino of the Month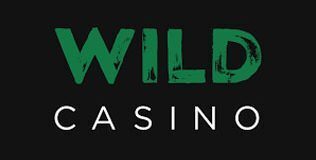 Welcome Bonus
250% up to $5,000