Captain America Slot Machines
Captain America slot machines are designed by Playtech, one of the oldest names in the world of virtual gaming. They signed a deal a few years ago with Marvel Comics, allowing them to developslot versions of popular characters or teams such as Daredevil, Blade, and the Fantastic Four. Whether you're a fan of superheroes or just big payouts, these games are definitely worth checkingout.
This game is based on the 2011 movie Captain America: The First Avenger.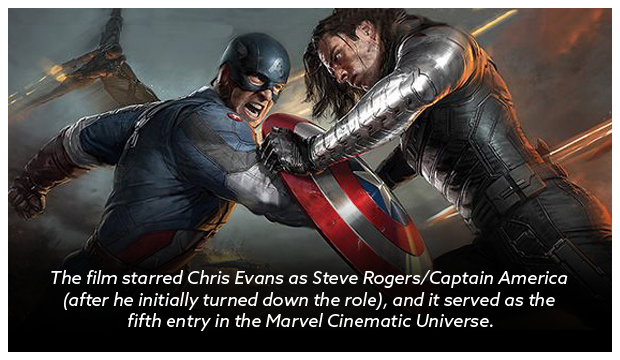 The film starred Chris Evans as Steve Rogers/Captain America (after he initially turned down the role), and it served as the fifth entry in the Marvel Cinematic Universe.
The movie earned more than $370 million at the box office, and Evans would later reprise the role in The Avengers, Thor: The Dark World, Captain America: The WinterSoldier, Avengers: Age of Ultron, Ant-Man, Captain America: Civil War, and several other upcoming projects.
The character of Captain America originally appeared in 1941, the creation of Joe Simon and Jack Kirby. He enjoyed major popularity during the years of World War II, although his book wasdiscontinued in 1950. Marvel Comics brought him back in 1964, and he's been in publication ever since.
Captain America Slots Paytable
The following icons make up the basic pay table of the Captain America: The First Avenger slot machine. If you want to know more about the bonus rounds and special features, thatinformation is provided in subsequent sections.
Captain America

The top patriotic hero in Marvel Comics, Cap has been a Nazi fighter, the leader of the Avengers, and one of the most recognizable figures in the history of comics. Despite not being able tofly or project beams of energy, his combination of fighting skills, heightened physical abilities, and vibranium shield make him a match for almost anyone. He serves as a wild symbol in thisgame, substituting for all symbols except the scatter and free games icons. When substituting for the Bucky, shield, or dog tags symbols, it doubles all payouts. Payouts include thefollowing: five credits for two matches, 100 for three, 1000 for four, and 5000 for five.

Red Skull

The oldest villain of Captain America, the Red Skull started as a murderous bellhop who was plucked from obscurity and personally trained by Adolph Hitler. While the latter remained thepopular leader of Germany, his protégé was tasked with overseeing terrorism, sabotage, and espionage. The Red Skull has inhabited a cloned body of Captain America, various robotic forms, andhe's even spent time with vast reality-warping abilities. He's harder to kill than a cockroach, and his radical beliefs have even managed to rub other members of the supervillain communitythe wrong way (including the Joker during a bizarre crossover). This symbol is also wild, and it substitutes for all icons except Free Spins and the Captain America logo. When substitutingfor a Hydra soldier, Iron Cross, or Hydra logo, it doubles the payout. Otherwise, it pays the following for a winning combination: five credits for two matches, 100 for three, 1000 for four,and 5000 for five.

Bucky Barnes & Hydra Soldier

Bucky Barnes is Cap's childhood pal, and he routinely helped the frail Steve Rogers through various personal challenges prior to his transformation into a super soldier. While he was believedto have died in this film (belated spoiler alert), he shows back up in other Marvel films as the Winter Soldier, a brainwashed killing machine who eventually becomes a hero. The heavilyarmored Hydra soldiers, meanwhile, are the creation of the Red Skull, and they're meant to be used as part of a plan to dominate the globe. When part of a winning combination, these icons pay25 credits for three matches, 100 for four, and 300 for five.

Cap's Shield & Hydra Logo

Before Howard Stark created an indestructible replacement, Cap carried around a different shield during his time spent as a glorified war bonds salesman for the military. The Hydra logo,meanwhile, is meant to evoke the group's motto of "if a head is cut off, two more will take its place." If either of these symbols comprises a winning combination, they pay the following: 40credits for three matches, 200 for four, and 2000 for five.

Dog Tags & Iron Cross

Dog tags are used by military forces across the globe, as they allow for basic information about a solider (such as blood type) to be available under all conditions. The Iron Cross,meanwhile, was a military decoration used by the Kingdom of Prussia, the German Empire, and Nazi Germany. These icons pay 15 credits for three matches, 100 for four, and 150 for five.

Captain America Logo

This icon features our hero's distinctive red, white, and blue shield. It also acts as the game's scatter symbol, and it pays the following when part of a winning combination: two credits fortwo matches, four for three, 40 for four, and 100 for five.

Ace & King

These highest playing card values are used as filler for most slot machines. That's a shame in the case of this game, as I would've loved to see symbols for additional characters such asArnim Zola, Dum Dum Dugan, or Peggy Carter. Getting a winning combo for one of these icons pays the following: 10 credits for three matches, 25 for four, and 80 for five.

Queen & Jack

These playing card symbols each pay the following for a winning combination: 10 credits for three matches, 15 for four, and 60 for five.

Ten & Nine

These lowest playing card values pay five credits for three matches, 10 for four, and 40 for five.
Super Energy Free Games
In order to unlock this feature, you'll need to land on the following symbols: one Captain American wild anywhere on the first reel, one Free Spin icon anywhere on the third reel, and one RedSkull wild anywhere on the fifth reel. When this occurs, the player wins four initial free games.
Before the free spins begin, the player gets to choose up to nine shields in order to win power features that apply during the bonus phase. These include the following:
4 Free Spins – Gives the player another four free spins, and up to 12 extra games can be earned in this fashion.
X1 Multiplier – Increases the winning multiple by x1. These are cumulative, and your total multiplier can rise as high as x3.
Free Games – This icon re-triggered the free spins if it shows up anywhere on reel three. When this happens, the player gets four more free games.
Captain America – This wild symbol is now expanding.
Red Skull – This wild symbol is now expanding.
Super Spins – If the Super Spins icon appears, then the player gets two hero or villain super spins. Either the Red Skull or Captain America is added as an expanding wild, andthe symbol is also added to the reels in greater quantities. During these spins, only the playing card icons and symbols connected to the character appear (for example: Bucky, dog tags, andshield for Cap).
Collect – When this icon turns up, the player can't add more accumulated features. The free games begin with whatever power features have been collected to that point.
Progressive Jackpots
Progressive payouts are the quickest way to amass a fortune on a slot machine, and this game offers four. Since the slot has a superhero theme, these prizes are known as Power, Extra Power, SuperPower, and Ultimate Power. Power normally pays in the hundreds, while Ultimate Power can pay in the hundreds of thousands.
All four jackpots are won randomly, and just getting to the jackpot screen means that you'll walk away with one of the prizes. Each prize is represented under a series of 20 squares on a 4×5grid. As the player clicks the squares, a particular jackpot is revealed. Once a certain jackpot has been uncovered three times, the player wins the amount associated with it.
Sounds and Graphics
I don't know how much money Playtech had to shell out for the rights to turn Captain America into a slot machine, but there must not have been much left over for coming up with appealing graphicsand sound effects. Like all their Marvel games, Playtech seems to have skimped in this area, providing the customer with a lackluster experience.
In a deliberate act of laziness, the soundtrack that plays while the reels spin is exactly the same as what can be found on the Electra slot machine. I doubt most readers give two hoots about themusic when compared to potential payouts, but it still irritates me that the company didn't put forth more effort.
The most compelling music is presented during the loading screen. Once you're ready to play, however, it's time for some very generic sounds that don't appear to have anything to do with CaptainAmerica or a superhero movie set during World War 2.
The graphics aren't much better, but at least some depict recognizable humans as opposed to stick figures. Most have been altered enough to keep the company from having to pay performers fortheir likenesses, although the Bucky icon looks almost identical to actor Sebastian Stan.
When icons are part of a winning combination, there's usually a brief amount of animation involved. Don't get your hopes up, however, as this is often as basic as a close-up of a character orlight shining across the surface of an object.
Paylines
This is a 20-payline slot machine, with only the highest win paying per line. All combinations pay left to right, with the scatter symbol being the exception.
Payline wins are multiplied by the line bet. This means a 100 credit win on a $5 line bet would result in the player getting $500.
In the case of a game malfunction, all plays and pays are void. This shouldn't be an issue, though, unless you suffer from spotty Internet service.
Clickable Options
When you're viewing the game's main screen, you'll notice a number of options that can be clicked on to achieve various effects. In this section, we'll take a brief look at each of these.
Info – Pressing this button gives the player access to details about the various payouts, bonus games, and progressive jackpots. This article includes everything you would findthere, so there's no reason to look at it.
Increase Paylines – Raises the number of paylines for a spin. Since this is a 20-payline game, options range from one to 20.
Decrease Paylines – Lowers the number of active paylines for a spin. The lowest option is a single payline.
Increase Line Bet – This increases the amount of money wagered on each payline. The more ambitious wagers include 0.40, 0.50, 0.75, 1.00, 2.00, and 5.00.
Decrease Line Bet – This lowers the amount wagered on each payline. The lowest amount is 0.01, and other modest amounts include 0.02, 0.05, 0.06, 0.08, 0.10, 0.20, 0.25, and0.30.
Bet Max – If you want to wager the largest possible amount, just click this button. The amount is based on the number of active paylines and the amount you've chosen to wageron each line, so this seems to accomplish the same thing as the spin button, actually.
Auto Play – By clicking this button, you can program the game to automatically spin the reels a certain number of times with the same line bet. The options include 10, 25, 50,and 99 spins.
Spin – This button takes the form of Captain America's iconic circular shield. When clicked, it sets the reels into motion. After a few seconds of spinning, the text on theshield changes from "Spin" to "Stop." When this occurs, pressing the button again results in the reels stopping earlier than planned. This does not, however, alter the outcome of the spin.
Summary
While Captain America slot machines may be lacking in graphics and sound effects, they more than make up for these deficiencies with generous payouts and random progressives. Even the basicsuperhero theme may be enough to allow comic book fans to overlook the game's shortcomings, especially if they've ever dreamed of striking it rich on a single spin of the reels (or punchingHitler in the face).
AUGUST
Casino of the Month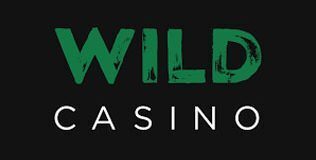 Welcome Bonus
250% up to $5,000
Read Review
Visit Site