Andre the Giant Slot Machines
Andre the Giant slot machines are the brainchild of NextGen, a slots designer known for their off-the-wall approach to land-based and virtual gaming.
In the following article, we'll look at the rules of the game, as well as the paytable and bonus round.
And for those who are unfamiliar with Andre the Giant, I'll also provide some career highlights and interesting facts about one of the largest human beings who ever lived.
Who Was Andre the Giant?
If you've ever followed professional wrestling, then you've almost certainly heard of Andre the Giant. He was a massive star in the 1970s and 1980s, and he gained a certain measure of crossoverappeal by appearing in the classic 1987 fantasy film The Princess Bride. He even became an icon among skateboarders in the late 1980s, when Shepard Fairey used him as the centerpiece forhis OBEY Giant street art campaign.
Born Andre Rene Roussimoff in 1946, he suffered from gigantism and was measured at 6'3" by the age of 12. He dropped out of school in the eighth grade in preparation for a career as a farmlaborer, but he moved to Paris at 17 and began training as a professional wrestler. Before long, he was travelling the world as a featured attraction, and he made his debut in the World WideWrestling Federation (later the WWF and then the WWE) in 1973.
Through most of his career, Andre worked as a "babyface," and he was one of the most popular good guys with fans. He would routinely sell out venues, as eager spectators flocked to see theimmense wrestler they'd heard so much about. Of course, much of his appeal was based on his size, and he was billed by promoters as standing 7 feet tall and weighing 520 pounds.
He became a "heel" (or villain) in the latter stages of his career, feuding with world champion Hulk Hogan and providing the World Wrestling Federation with some of its more iconic moments.Unfortunately, Andre's health had deteriorated due to a condition known as acromegaly, and he was in constant pain as his body struggled to support his immense size. He retired from wrestling in1992, intent on pursuing a career in acting.
A year later, Andre died in his sleep in a Paris hotel room. The official cause of death was listed as congestive heart failure, and his ashes were scattered on his ranch in North Carolina. Whilehe only lived to be 46 years old, this titan of professional wrestling left behind a significant legacy and legions of fans. Even to this day, his image can be found on street art, DVD covers,and video games.
Basic Game Rules
In this section, we'll be looking at the basic rules that govern this innovative slot machine from NextGen. If you wish to refer to these during gameplay (and don't have a handy printout of thisarticle), they can be located by clicking the "Info" button on the main screen.
The player can choose to wager on anywhere from one to 25 paylines.
In the case of payline wins, the total value is determined by multiplying the winning combination by the amount wagered on the payline.
In the case of a scatter win, its value is added to any existing payline wins.
To determine the value of a win with scatter symbols, multiply it by the total amount staked.
All payouts are based on the amounts indicated by the paytable.
Only the highest win is paid on each selected payline.
If the player gets wins on multiple lines, their amounts are added together.
Symbols pay from left to right. The only exception is the scatter symbol, which pays regardless of its position on the reels.
The Andre symbol appears on the second and fourth reels. It serves as a wild and substitutes for all symbols except for the scattered logo.
Return to Player
The return to player (also known as "RTP") is the amount of money that the customer can expect to recoup over the long term. The RTP is expressed as a percentage, so a return to player of 97%would mean the gambler could expect to receive (on average) 0.97 for every 1.00 wagered.
Keep in mind, however, that this percentage is calculated over thousands of spins. During the course of a few gaming sessions, the number could be much higher or lower.
The return to player on this game is 95.65%. This is slightly below average for an online slot, although it also beats the land-based average of 95% for Las Vegas slots.
Paytable for Andre the Giant Slots
If you're looking to strike it rich on this slot machine, the following paytable lists all the different ways you can win on the main screen. As you might expect, the icons are all associatedwith professional wrestling and things you might find at a live event.
Andre the Giant

This is the game's wild symbol, and it depicts Andre standing with his arms crossed. The symbol doesn't offer any payouts on its own, but it does substitute for all icons expect the scatter.It appears on the second and fourth reels, where a winning combination transforms it into an expanding wild depicting Andre delivering a powerful kick to the player's face.

Andre the Giant Logo

This icon pays the following amounts when part of a winning line: two credits for two matches, five for three, 10 for four, and 200 for five. While the associated payouts may not seem likemuch, getting three or more of these symbols on the screen triggers the Battle Bout Bonus (which is discussed in the next section).

Masked Wrestler

Masked grapplers have a long tradition in professional wrestling, and Andre even competed in one as "Giant Machine." If this icon makes up a payline win, then the following amounts areavailable: three credits for two matches, 100 for three, 1000 for four, and 5000 for five.

Referee

This poor fellow has a thankless job, as he tries to enforce the rules while two (or more) grown men attempt to beat each other into a coma. If he turns up on the reels, this icon pays one ofthe following amounts: two credits for two matches, 25 for three, 100 for four, and 1000 for five.

Title Belt and Wrestling Ring

The "squared circle" is an obvious choice for the game, as it's where Andre rose to fame. As for the title belt, it could represent either the WWF Tag Team Championship or the WWF WorldHeavyweight Championship (both of which Andre won during his time with the company). These symbols offer the following payouts: 20 for three matches, 40 for four, and 500 for five.

Wrestling Mask and Steel Chair

One of these symbols is used to obscure the identity of a wrestler, while the other is often employed as an illegal weapon. The icons pay the following amount when the make up a winningcombo: 15 credits for three matches, 30 for four, and 300 for five.

Wrestling Boots and Foam Finger

Andre always wore a pair of boots, and they were frequently combined with a black singlet. While the foam finger is included with the symbols, these are usually more common at traditionalsporting events instead of wrestling matches. When part of a winning combo, these symbols pay the following: eight credits for three matches, 20 for four, and 150 for five.

Hot Dog and Tickets

If you went to see Andre at Madison Square Garden, you would have definitely encountered both of these icons. Any self-respecting wrestling venue would sell refreshments as a way to boosttheir income, and anyone without a ticket would be turned away at the door. This hasn't changed much over the years, although a lot of folks prefer to get their tickets online instead ofstanding in front of the box office. If either of these symbols make up a winning combination, the following payouts are available: five credits for three matches, 10 for four, and 100 forfive.
Slot Machine Bonus Round
The slot has a single bonus round, and it's known as the Battle Bout Bonus. In order to activate it, you'll need to get three scatter symbols on any of the reels during the base game.
When the player unlocks the feature, they'll receive 10 free spins. As these complimentary games are taking place, you can collect a number of special attack icons that appear on the fifth reel.
After the free spins are complete, you'll step into the ring to use the attacks you just collected. These can re-trigger the free spin phase, or you can perform a finishing move for bonus prizesif three or more attacks are successful. The most lucrative prize pays 20x the triggering wager.
5 Great Moments from Andre the Giant
If you're curious to know more about the legend that was Andre the Giant, I suggest heading over to YouTube and checking him out. Not all of the following moments are likely to be included there,but it should still give you an opportunity to witness the "Eighth Wonder of the World" in action.
Hogan Slams Andre – One of his most famous moments came near the end of his career, as Andre suffered his first pinfall loss in the WWE while fighting babyface Hulk Hogan atWrestlemania III. In front of a reported 93,173 cheering fans at the Pontiac Silverdome, Hogan lifted up Andre and bodyslammed him down to the canvas. It provided the wrestling organizationwith one of its most iconic images, and it elevated Hulkamania to an entirely new level.
Andre Chokes Bob Uecker – The WWE has a long tradition of bringing in celebrities for their Wrestlemania events, and this was especially true in the early years. WrestlemaniaIV featured figures such as Vanna White and lovable baseball commentator Bob Uecker, and the latter got into a bit of scripted trouble when he conducted an interview with a villainous versionof Andre. After ranting about destroying Hulkamania, Andre showed he meant business by playfully choking Uecker for several seconds, once again providing the company with one of its morememorable images.
Andre vs Professional Boxer – In 1976, Muhammed Ali fought Japanese icon Antonio Inoki in a bizarre (and real) boxer versus wrestler match. On the undercard, Andre took onChuck Wepner, a boxer who served as an inspiration when Sylvester Stallone was creating the character of Rocky Balboa. Also unscripted, this match ended when Andre tossed his opponent over thetop rope and onto the ring floor. Stallone used the wild event as further fodder for his films, depicting Balboa taking on the massive wrestler known as "Thunderlips" (played by Hulk Hogan) inRocky III.
The Princess Bride– In 1987, Andre had a significant role in the fantasy-comedy film The Princess Bride. He played a giant mercenary named Fezzik, who eventually befriends andassists the movie's hero after initially failing to kill him. The part brought Andre to the attention of a more mainstream audience, and it remained his favorite role for the remainder of hislife.
Drinking – Andre loved beer, and he was occasionally referred to as "the greatest drunk on Earth." Given his large stature, he could put away massive amounts of alcohol, andnumerous stories abound from his days as a professional wrestler. Fellow grapplers Dusty Rhodes and Mike Graham claimed to have once seen him put away 156 bottles of beer in one sitting, whilethe Fabulous Moolah witnessed him drink 127 beers in the bar of a Pennsylvania hotel (before he passed out in the lobby and had to be left there when the staff was unable to move him).
Conclusion
If you're a fan of professional wrestling, then the Andre the Giant slot machines from NextGen should be the gambling equivalent of an oasis in the middle of the desert. After all, you can countthe number of wrestling-themed slots on one hand.
While I'd like to see more in the way of bonus rounds, the game remains a solid option for low to mid-range players. The fact that it's available on everything from laptops to iPads is alsoanother selling point worth mentioning, and I'm sure that Andre himself would approve of his virtual counterpart.
September
Casino of the Month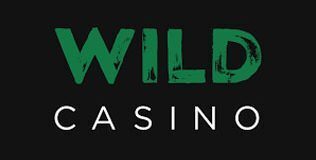 Welcome Bonus
250% up to $5,000