Complete Review of Skybook in 2022
Let's chat about Skybook.ag.
There were several reasons why we were excited to review them. For example, they accept Bitcoin and Litecoin. These are both great banking methods, especially if you're playing from America.
Then we noticed that they have a live dealer casino. This is a great way to have a Las Vegas experience without having to leave your house.
And then we saw that they've been in business since 1999. This alone doesn't guarantee anything. However, it does increase the chances that they're a safe gambling site to do business with.
All great-sounding things, right? Then we dove into their site…and realized that not everything was so positive. There are a few things they should improve.
And since we only write honest reviews, we're going to tell you all about what we found here – that includes both the good and the bad. If you're ready to learn about both sides of Skybook.ag, we recommend you read our review. It starts in the next section.
VISIT Skybook.ag

((US Customers Welcomed))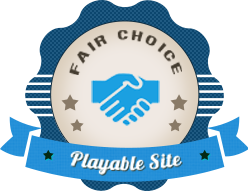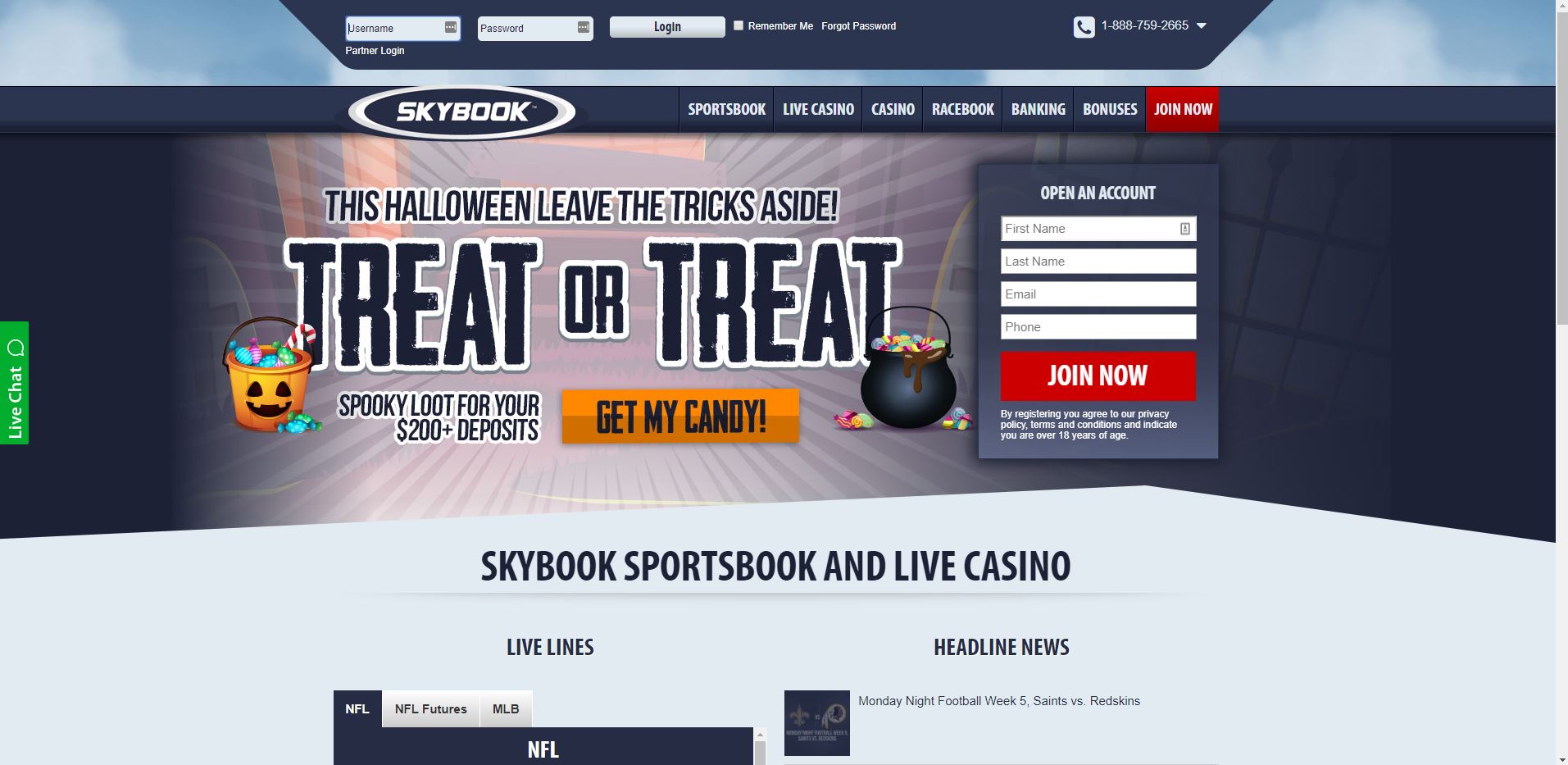 Website: skybook.ag
Online Launch Date: 1999
Licensed and Regulated in Curacao
Email: support@skybook.ag
Telephone: 1-888-759-2665
Live Dealer Casino
Several Promotions to Claim, Including Reduced Juice
Live Betting on MLB, NFL, WNBA, and More
Skybook.ag Doesn't Use a Security Certificate
Winners' Accounts Will Be Limited/Closed w/o Warning
Tons of Bonus Rules, Low Cashout Limits, Holding Periods
US Players Not Accepted
Skybook.ag Basic Information
One of the first things we look at whenever we review a gambling site is the about page. We want to know more about the company that runs the site.
Unfortunately, Skybook.ag doesn't have one.
This sucks because it's hard to establish trust without telling your customers who you are. This is also a good opportunity for a gambling operator to make it clear that they're not associated with other rogue brands.
So, we turned to Google to see what information we could dig up. The following is what we managed to find out about Skybook.ag.
Skybook.ag Had Major Issues in 2009 and 2015
Skybook.ag is part of the AffCorner brand of gambling websites. The sites under this umbrella don't have the best reputation, as many of the casinos use Amigotechs software.
Amigotechs has come under scrutiny for their games' results being mathematically suspicious. It's so suspicious that people don't think their games are truly random or fair.
One of the biggest examples of this happened in 2009. A customer played a 50-hand Jacks or Better machine at YouWager. He didn't win a hand for a long time. An expert later analyzed the machine and felt like the results were suspicious.
The result – Amigotechs returned the player's funds back to him.
Something similar happened again in 2015 at Skybook.ag Casino. A player went more than 550 hands without receiving a 3 of a kind or better while playing the 2 Ways Royal poker game. The victim played all but 4 hands optimally, so it wasn't a question of poor strategy.
This was audited by an expert and was sent to Skybook.ag. However, they didn't pay the player back any of the $7,500 that he spent on this machine.
Skybook.ag in 2018 and Beyond
Skybook.ag doesn't have the best past, but where does that leave them today? Are they any better today than they were yesterday?
That's hard to say. Google them, and you won't find a lot of current information. We found a little bit of information from 2018, but most everything was from 2016 or later.
What we can tell you is that they say they're part of the Skybook Sportsbook & Casino Group. This name has changed several times over the past few years, so we're unsure if this is a legitimate branch of their company or just something they made up.
They have a license, too, though it's only from Curacao. You can see their gaming license here.
Beyond that, we found some information that leads us to believe that they do pay their customers. However, it sounds like it may take you a few attempts before you get your money.
Overall, their background is murky at best and gross at worst. It's hard to get excited about a gambling site when this is the information we have to work with.
Restricted Countries – Who Can Play
Skybook.ag doesn't make it clear on their website who can or can't create an account here. All they say is that it's the client's responsibility to know the laws in their area and whether they can legally gamble on their website.
We can tell you from our testing that they do accept players from the United States.
The Casino
The first thing we're going to talk about is Skybook's casinos. Yes, casinos. They have 3 casino tabs. One for a casino, another for their new casino, and then one for their live casino.
It's not entirely clear all the software providers they work with. We do know they work with SoftSwiss, Amigotechs, and Vivo Gaming for their live casino.
You can expect to find a little bit of everything here. That includes table games, slots, video poker machines, and live dealer games. You can play them for both real money and for fun. This includes their live dealer games, which you don't see often.
In the following sections, we will talk about some of the games you can play, their limits, graphics, and more.
Table Games
Let's start with their table games. You'll find their table games in two different sections – the Casino (New) and Casino. We've listed the games separately below.
Your table game options in this section include the following.
Double Exposure Blackjack
Multihand Blackjack Pro
Pontoon
Blackjack Surrender
Multihand Blackjack
Baccarat
Hi-Lo Switch
Next, here are the games in their Casino.
Single Deck Blackjack
Multi Deck Blackjack
Blackjack Surrender
Blackjack Switch
One Hand One Deck Blackjack
Multi Hand Blackjack
Double Exposure
Craps
Caribbean Stud Poker
French Roulette
Poker 3
Keep Em Poker
Pai Gow Poker
Baccarat
European Roulette
American Roulette
Casino War
Crazy Poker
Red Dog
Hoo Hey How
Sic Bo
The variety here is okay. Roughly one-third of their titles are blackjack variations. It'd be nice to see a few more non-blackjack games.
Or so we thought.
We say that because, later on in our review, we looked under the video poker tab in the Casino (New) section. Instead of finding video poker machines, we found a few more table games.
Let It Ride
Texas Hold'em
Casino Hold'em
Caribbean Poker
Trey Poker
Oasis Poker
This is disappointing because, on one hand, we thought we were going to find a few more video poker titles. However, the upside is that their table game section is stronger. It's a catch-22.
Now let's talk about some of the specifics we found here.
One thing we noticed about the blackjack games in the casino is that they pay 6:5 for a natural blackjack. This is a bad payout. The good news is that you can play blackjack in the Casino (New) instead and get 3:2 payouts.
The stakes here are reasonable. We found that the table limits ranged from $1 to $250. You can find higher stakes online, though these limits will probably satisfy most people.
The graphics are pretty good too, though. The Casino (New) uses SoftSwiss, which is more modern. This probably explains why it looks better than the table games in the Casino.
Overall, we were happy with their table game section. Our biggest gripe here is the 6:5 payouts for some of their blackjack games.
Other than that, most players should be plenty happy playing here unless you're after a specific game, variant, or want to play higher than $250.
Video Poker
Next up is Skybook's video poker selection. Here are the options you'll find in the casino under the video poker tab.
Jacks or Better
Joker Poker
Deuces Wild
Tens or Better
2 Ways Royal
Jacks or Better Multi
All American
Aces & Eights
Aces & Faces
Then we looked in the Casino (New) section expecting to find more titles…and we didn't. What we found were additional table games, which we talked about in the previous section.
On one hand, this sucks. It'd be nice to have more video poker machines to choose from. But on the other hand, it's pretty cool. We won't ever complain about having more unique table games to choose from.
Besides, this is a pretty good selection as is, and there are several multi-hand and multi-line variants to choose from, too.
Stakes, Graphics, and Final Thoughts
The games we looked at allowed you to play from $0.05 to $25 per hand depending on how many coins you want to play. This isn't the highest limits you'll find online but should be high enough to satisfy most players.
Then we looked at the graphics. The graphics were modern, which isn't something you can say often about video poker machines.
We liked how they had an auto-hold feature whenever you made a qualifying hand. That way, you don't accidentally misclick and lose out on a (large) win.
Their machines also have a double-up feature where you can attempt to double your winnings after you win a hand. In their game, they give you one card face up. Then you need to choose a card out of four options. It looks like you need to match the card to win, though we weren't fortunate enough to see this for ourselves during our review.
Figures. The game must be rigged, right?
We're joking, obviously.
Overall, there's nothing major to complain about here. The biggest qualm people will have is the $25 per hand max stakes. But that's going to be plenty rich for most people.
Slots
The following is a list of slot machines you'll find at Skybook.ag. The first list comes from their Casino section.
Slot Frodi
Critters Free Spin
Slot Multi Halloween
Witch House Double
Eye Spy Free spin
Dog Father
Zoomer Zang
Gold Digger
Pirate Bonus Game
Bullseye Bonus Game
Jungle Free
World Cup
Lotto Luck
Magic Bonus
Deep Space
Beach Party
Old West
Firehouse Inferno
Scuba View
Roman Combat
Pyramid
Bombs Away
Venice
Bushido
Party in Wonderland
Then here are some of the machines you'll find in the Casino (New) section.
Aztec Magic
Domnitors
Brave Viking
Princess Royal
Lucky Blue
Lucky Sweets
West Town
Johnny the Octopus
Fantasy Park
Slotomon Go
Desert Treasure
Book of Pyramids
Crazy Starter
Cherry Fiesta
And more!
There are probably a dozen or dozen and a half more machines where this came from. But this gives you a good idea as to what you can play here.
One thing we noticed right off is that they do not have any titles we recognize. This is probably because most of the casinos we review don't use Amigotechs (probably because of their background), and SoftSwiss doesn't have many slot machines to begin with.
This isn't a problem, though, unless you need hundreds of slot machines to choose from. Otherwise, there are plenty of interesting-looking titles to play.
In fact, one of the things we liked about their slots selection is all the different themes. For example, you can play slots revolving around themes such as these.
The ocean
Egyptian times
Roman times
Animals
Hawaii
Wild West
Halloween
Fruit
Sports
Gold/money
Outer space
And so on.
They have machines that offer as many as 42 lines (at least). You'll also find machines that offer free spins, super wilds, and bonus rounds.
The machines we checked out all maxed at $1 per spin, though you might find higher if you look around. The most we managed to play was $21 per spin.
None of the machines we played were "fancy," like the licensed slot machines you can play at other sites. However, the graphics looked great, and the machines worked as they were supposed to.
Ultimately, if you're looking for a specific title, there's a good chance you won't find it here. The slot titles here are obscure. We also didn't find any progressive jackpot machines.
However, if you're open to trying new machines and liked the themes we listed above, then there's a good chance you'll find a machine or two here you can play.
Live Dealer Games
Last up, their live dealer games.
Their live dealer casino is confusing because when you click on the live dealer tab, it takes you to a section where you'll find two games, both of which are baccarat.
However, if you click on the Vivo Casino Suite tab that's below those two games, you'll end up on a page where you'll find more games to choose from. Here's a list of the games you'll find.
Backbet Blackjack
Blackjack
European Roulette
American Roulette
Live Baccarat
Super6 Baccarat
There are a few more games than what's listed here. The only difference is the person dealing the game.
We tested a few of their games during our review. One of the first things we noticed is the table limits. You can play for as little as $5 to as much $5,000 per hand/round. The higher limits are for their blackjack games. You can play for as much as $1,000 otherwise.
The tables we checked out offered live chat. They also had options where you can show or not show the video and where you can auto-hit on 8 or auto-stand on 18 or higher (playing blackjack).
One thing we weren't fans of is their video stream. It could be much better. We thought it was difficult to see the cards (both the dealer's and player's cards), too.
On the bright side, you can play a couple of their baccarat games for fun money. This is pretty much unheard of for live dealer games.
Ultimately, we think this section could use some improvements. For starters, we'd like to see lower limits than $5 to compete with live dealer options from Evolution Gaming and NetEnt. We'd also like a clearer stream and easier-to-read visuals.
This has little, if anything, to do with Skybook.ag, though, and more to do with the software providers they choose to work with.
We think they're okay as is, just not as good as they could be.
The Sportsbook
Let's talk about their sportsbook next.
Right off the bat, you can tell they structure things a little differently, though you won't see it unless you have an account. Here, we'll explain what we mean.
From their main navigation, you can choose the types of bets you want to make. Head to the sportsbook by clicking on the "sports" tab. Then you'll notice that it says "straight" for straight bets. Hover over this tab, and you'll see the rest of their options, too, which include the following.
Bet It All
Parlay
Teaser
If Win Only
If Win or Tie
Round Robin
Win Reverse
Action Reverse
You'll find all your betting options based on the type of betting you want to do. Most sportsbooks do this the other way, where they list the sports and then all the different types of bets under that one section.
There's nothing wrong with this approach, although it may take a little getting used to.
Down the left sidebar, you'll see all the sports they offer action on. That includes the following sports.
Football
College football
Baseball
Basketball
College basketball
Hockey
Soccer – UEFA
Soccer – England
Soccer – Spain
Soccer – Italy
Soccer – Germany
Soccer – France
Soccer – Europe
Soccer – America
Soccer – American Cups
Soccer – Asia
Soccer – Outrights
Tennis
Golf
Boxing
Mixed Martial Arts
Motor Sports
Esports
Entertainment
This is an okay selection. They definitely cater to an American audience, as there are several sports they don't cover. For example, we didn't see cricket, cycling, handball, snooker, rugby, volleyball, or table tennis.
On the bright side, each of the sports they cover has a drop-down menu. Click the sport you're interested in, and you'll find several more markets to bet on.
For example, click on the baseball tab, and you'll find Major League Baseball, MLB futures, Japan NPB, South Korea KBO, Taiwan CPBL, and more. Click on the mixed martial arts tab, and you'll have the UFC, Bellator, and the WWE to choose from.
They also have a racebook. They didn't have any betting opportunities while we were there. However, they did list the tracks they cover – Hoosier Park, Louisiana Downs, Mountaineer Park, Northfield Park, Pocono Downs, and Yonkers Raceway.
Overall, they have a decent selection of sports and markets to bet on.
Live Betting, Features, and Final Thoughts
Skybook.ag also offers live betting. During our review, they offered action on the NFL, NCAA football, soccer, MLB, and WNBA. There were no current markets to bet on. This gives us the impression that this might be the extent of their live betting. Otherwise, why wouldn't they post all the markets they cover?
One neat feature we found is the ability to "pin" markets you're interested in. This will show up in the "pinned" tab which you can find directly under the search bar. That way, you can keep an eye on markets you might be interested in betting on later.
The bottom line – they have a solid sportsbook. If you compare them to other US-friendly sportsbooks, they're lacking on markets.
They also limit winners and say as much in their terms. In fact, one player reported that he was up $5k with $15k left on his bonus rollover. At that point, Skybook.ag moved the lines he was getting from $0.10-$0.15 to $0.30 without warning.
This leads us to believe that recreational bettors will probably be better here, assuming you're looking for a site to bet at long-term.
Esports
Skybook.ag offers action on esports. When we were there, they were covering the League of Legends World Championship and Counter-Strike: Global Offensive.
You can make straight bets or bet it all bets.
That's the extent of what they offer here. This is okay if you want a little bit of esports action. However, if you're an avid esports bettor, you might want to bet elsewhere.
Banking Options
One of the good things about Skybook.ag is that they have several deposit options you can use. We particularly like how they accept cryptocurrencies for both deposits and cash-outs.
That said, there are a couple of things we're not fans of.
Their banking information is different on their website compared to what you see from within your account. The options available are different, and so are some of the limits. This can cause confusion.
Their minimums are pretty steep, too. You're looking at $50-$100 for most deposit options and for one of the cash-out options. This is a little tougher for players on a budget to pull off.
Not only that, but the $1,000 check minimum is crazy, never mind the fact that you still need to pay a $50 fee to get it.
They say that their processing times range from 1 day to once per week. However, they say that payment processing can take as long as 10-14 days. Then payments will take a few days to hit your account or mailbox.
However, some good news is that you can cash out as much as $4,000 every 7 days, which is relatively high for a US-facing site. You can also receive 1 payment per month for free depending on the method you use.
The following is a list of the deposit and withdrawal options you can use.
Deposits
Visa | $50-$300
Mastercard | $50-$500
QB Direct | $50-$500
Instant Voucher
Ria Money Transfer | $100-$750
Money Order | $500-$4,000
Bitcoin | $10-$5,000
Litecoin | $10-$5,000
Checks | $1,000 minimum
Bank Wires | $1,000 minimum
Withdrawals
Check | $1,000-$2,000 | $50 fee per check
Bitcoin | $4,000 max
Person to Person | $100-$450
Bonus Promotions
Skybook.ag has several promotions that you can claim. You'll find options for both their casino and their sportsbook.
The following will cover the details for their evergreen offers. We'll start with their casino promotions.
Casino Promotions
Here are the offers available to casino players.
New Casino Special – Deposit anywhere from $25 to $300 and receive a 500% match bonus. The max you can receive is $1,500.
The playthrough on this offer is 35x. This applies to both the deposit and the bonus, which makes it a 70x playthrough.
You'll want to keep in mind that only 20% of your action from blackjack or baccarat applies. And only 50% of your video poker action will apply. Both stipulations are reasonable.
One other thing – you can only cash 4x your deposit in winnings.
This offer isn't bad. The playthroughs on the non-slot games are great. However, this is sort of offset by the higher 70x playthrough. That can be a little better.
Casino Referral Program – Refer friends to Skybook.ag, and you'll receive up to $200 for each friend. This offer has a 20x rollover with a 2x max cash-out limit.
Live Casino Sign-Up Bonus – Receive a match bonus of up to 175% up to $500 depending on how much you deposit. Here are the details.
Deposit $100-$250 | 150% match bonus
Deposit $251-$500 | 175% match bonus
Deposit $100-$250 | 125% match reload bonus
Deposit $251-$500 | 150% match reload bonus
The deposit bonuses have a 39x playthrough, and the reload bonuses have a 36x playthrough. The most you can cash out is 2x your deposit.
50% of your live blackjack action will apply to the rollover, while 20% of your live baccarat action will apply. Live roulette won't count at all.
Virtual Casino Bonus – You'll find more than five offers you can claim here. Here are the details for each one.
Deposit $100-$300 | 500% bonus
Deposit $100-$250 | 150% reload bonus
Deposit $251-$500 | 200% reload bonus
Deposit $501-$1,000 | 300% reload bonus
Deposit $100-$250 | 350% slots bonus
Deposit $251-$500 | 500% slots bonus
Deposit $501-$1,000| 600% slots bonus
The playthrough requirements will vary from 30x-36x depending on the offer. This applies to slots, too. You'll need to wager more for other games.
You'll want to read their terms as the max bonus, playthroughs, and max cash-out amounts will depend on the offer you claim.
Sports Promotions
The following are all the evergreen sports promotions you can claim at Skybook.ag.
150% Free Play – Deposit $200 or more and receive a 150% free play bonus. This offer has a 16x playthrough and two-week hold.
100% Cash Bonus – Deposit $300 and receive a 100% cash bonus. The max you can receive is $1,000. This offer has a 20x playthrough on your deposit, bonus, and any transfer fees.
50% Free Play – Deposit $100 or more and receive a 50% free play bonus. This offer has a 5x rollover requirement.
Free Half Point – Receive a half point on NFL and NBA regular-season games. You must make your bet over the phone for this offer. The max you can bet is $500 for both sides and totals. You'll want to read their terms here as there are situations where you cannot use this offer. They also stress that this offer is for recreational players only.
Reduced Juice – Receive -107 lines for football and basketball sides and totals. You can only receive this for online bets during the regular season. The max you can bet is $1,000 on sides and $500 on totals.
Bitcoin Deposit Bonus – Deposit $300 or more and receive a 150% free play bonus. The max you can receive is $2,250. This offer has an 18x playthrough.
Refer-a-Friend – Send your friends to their sportsbook and receive a 25% free play on your friend's first deposit.
Overall, they have lots of offers, which is great to see. However, we strongly recommend you read their terms and conditions as they have lots of rules about what you can bet on, the max number of teams you can select, and more.
Mobile Friendliness
Skybook.ag has a mobile website. No app is needed. Just go to their site using your mobile browser, and you can log in and bet/play.
Their sportsbook was simple to use. We thought it was intuitive, and we had no issues finding the sports and markets we wanted to bet on and no issues placing our bets.
Their casino was okay. It was a little more confusing to use compared to the sportsbook. They only have 25 games in their regular Casino, too, and the graphics were so-so at best.
The Casino (New) was a little better. There were nearly double the number of available games.
You'll also have the option to play their games for free or for real money, just like you do in their desktop casino. The games worked great, so no complaints from us there.
Overall, we don't have much to complain about. We'd like to see more mobile casino games, but since their desktop casino isn't huge, there's no reason to expect their mobile casino to be big either.
Customer Support
You can contact Skybook.ag using the following options.

PHONE: 1-888-759-2665
CUSTOMER SERVICE: support@skybook.ag
CASINO: casino@skybook.ag
LIVE CHAT
It's great to see that they offer phone support. Not every site does. In fact, Skybook.ag has a few different phone numbers on their contact page.
One thing we didn't care for, though, is how hard it is to find their contact info once you're logged in. You can access the live chat easily enough, but we couldn't find their phone numbers or their email address. It was much easier for us to find that info once we logged out.
We also didn't have a great support experience. We sent them an email to ask whether they offered a VIP program. Instead of answering, they wanted to know our information so that they could see if we qualified for their VIP program.
We responded by saying that we were new to their site. However, we didn't hear back from them. Hopefully, this isn't standard practice.
Conclusion – Skybook.ag Review
Skybook.ag is a mixed bag. There are some good things, and then there are some not-so-good things.
For example, we're not fans of the fact that they don't have a security certificate. This means your info isn't encrypted whenever you submit details like your personal information or credit card details.
They also have relatively high banking limits. We're not fans of all the rules they have for their promotions, either.
Finally, their background is hard to ignore.
On the other hand, they do have a nice selection of casino games. They cover a little bit of everything from slots to video poker machines to live dealer games. Their game limits are reasonable, too, and they let you play many of their games to clear your bonuses.
They also have a decent selection of bets you can make and sports to bet on. And there are tons of promotions that you can claim worth thousands of dollars.
The bottom line – we'd probably skip Skybook.ag simply for security reasons.
However, if that or their banking limits or promotion terms don't bother you, then you might find something you like
here.