FantasyDraft Review
Daily fantasy sports continue to be dominated by the two titans of the industry – FanDuel and DraftKings. The two were crushing everyone so badly for so long that in 2016 they were even seriously considering a merger.
That didn't happen, but the two DFS sites still reign supreme if you're looking for a place to lay your daily fantasy sports wagers. Of course, like any niche, just under the big dogs is always a third or fourth option fighting for scraps.
Insert FantasyDraft, which has survived where would-be DFS gems like Fantasy Aces, Daily Joust and others have failed. In the face of extremely tough competition, the "other" FD has given DFS gamers a third extremely viable option when preparing to play DFS contests.
The big question FantasyDraft newbies wonder, however, is if this site is really worth it and/or how it compares to the two heavy-hitters. That brings us to a full FantasyDraft review, as we point out where arguably the third best daily fantasy sports site goes right and wrong.
VISIT FantasyDraft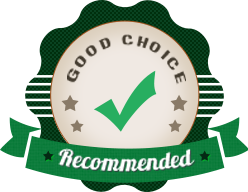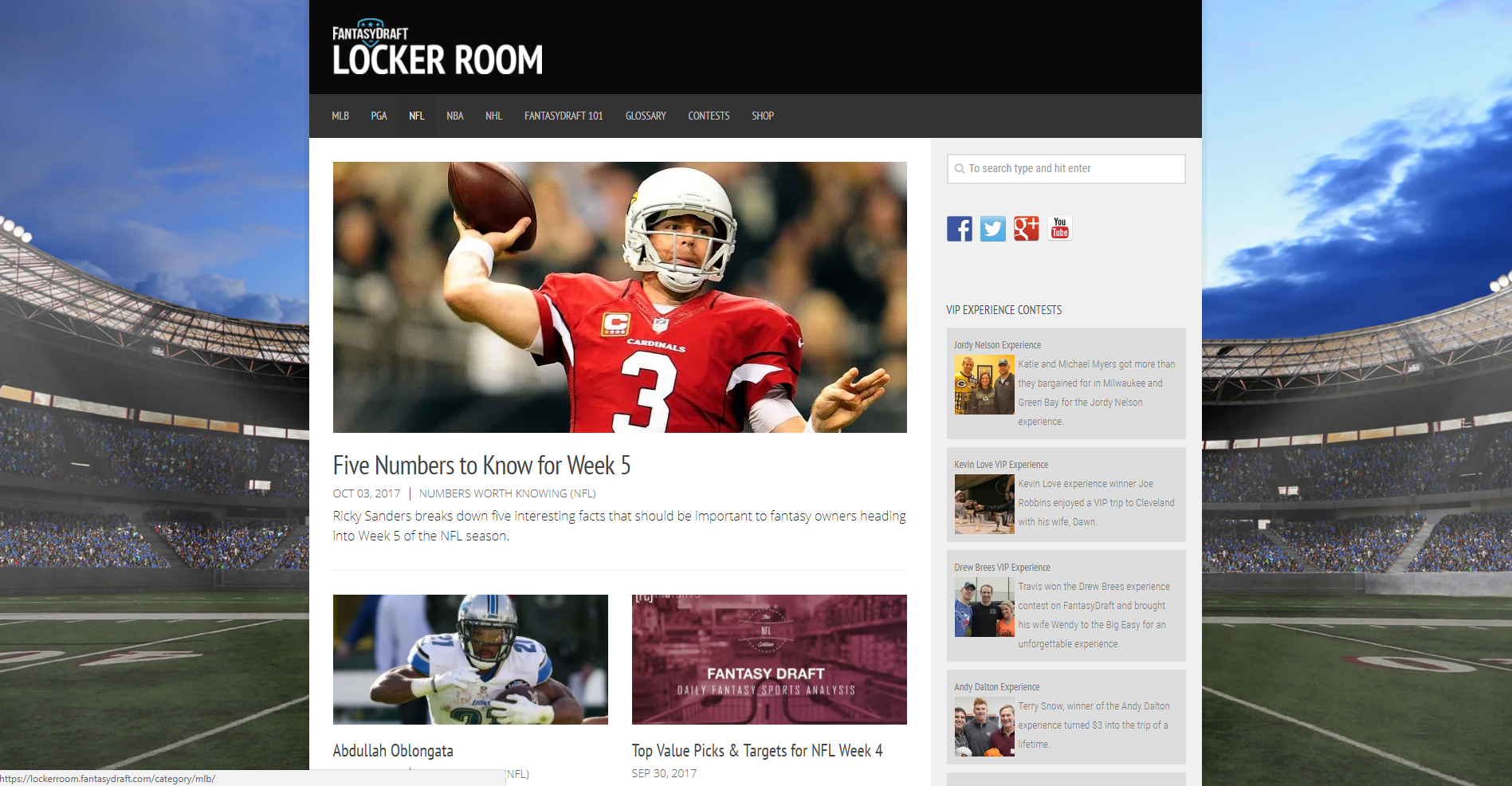 Website – www.fantasydraft.com
Launched in 2014
Based in Charlotte, North Carolina
Email – Form on Their Site
Safe & Reliable Reputation
Most US Players Accepted
Accepts Paypal
Impressive Referral Program
What is FantasyDraft?
If the intro didn't exhaust it enough, FantasyDraft is a daily fantasy sports gaming site where people wager money to win money.
If you're new to the DFS scene, think sports betting, but instead of betting on any one team, you're using research and strategy to build a lineup formed by individual players.
FantasyDraft has done well to compete with the two top DFS sites in the industry and have been around since 2014.
The site emerged quickly as a leader in daily fantasy sports due to competitive pricing, a plethora of contest options and promotions involving star athletes such as baseball's Clayton Kershaw, football's Drew Brees and basketball's Kevin Love.
Are They Legal?
Like every other approved DFS site out there, FantasyDraft is legal. Unlike traditional sports betting, daily fantasy sports requires more strategy and skill and has been deemed legal by the federal government.
Being legal is one thing, but new players choosing a DFS site typically also want to avoid a scam. Whether you're depositing cash, holding money in an account or obviously competing for huge cash prizes, at the end of the day you want to trust that you can get your earnings when you want them.
Like the other top DFS sites, FantasyDraft keeps their personal accounts and client accounts separate, ensuring that the funds you deposit and/or win will always be available to you.
With no ongoing issues with the site, FantasyDraft has to this point built an elite reputation in the safety and reliability department, comparable to FanDuel and DraftKings.
Who Can Play?
FantasyDraft is perfectly legal on a federal level and you needn't worry about laying your cash down.
That being said, state law is an entirely different ball game and there are states that either deem daily fantasy sports illegal or still have language in their laws that blur the line as to whether their citizens should be playing the games.
FantasyDraft acted quickly when things were called into question in 2016. The site is extra careful about where they allow paid games to be played and currently restrict users from the following 10 states from depositing money onto the site:
Alabama
Arizona
Delaware
Hawaii
Iowa
Louisiana
Montana
Nevada
Washington
Thanks to ongoing efforts to legalize sports betting and daily fantasy sports across the board, it's safe to say this list will shrink in the coming months and years. For now, if you reside in a state that is on the prohibited list, we advise you not to play at FantasyDraft.
The good news is every other U.S. state is fair game for FantasyDraft and they obviously take safety and compliance as seriously as their potential customers would.
Needless to say, that serves as a ringing endorsement that this site is the furthest thing from a scam.
Banking Options
Before you can start to play for money, you probably want to make sure you have the means to do so. FantasyDraft actually makes it super easy, whether you're trying to put money in or get it out.

Deposit Methods
FantasyDraft currently provides two common depositing methods:
Paypal is widely accepted and trusted, so anytime you see them you know you're in a safe zone. FantasyDraft accepts payment via the world's top online banking site, while you can also use major credit cards to add funds to the site.
Withdrawal Methods
There are two methods you can use to take your winnings out of your account, as well:
Paypal is the most popular method, mostly because it's well known, quick and easy. There is little effort needed and you're mostly just abiding by Paypal's processing in terms of a wait. Per FantasyDraft, these withdrawals take two days.
Checks can take longer (7-10 days) and FantasyDraft asks that users using check withdrawals note the added wait so they're not surprised when it takes over a week. Checks and Paypal are both perfectly legal and should encounter no issues.
How Do You Play?
If you've made it this far you're probably eligible to compete in cash prize contests at FantasyDraft and if you haven't done so already, that's quite a thrilling notion.
The actual process is simple. Every new user has to follow the same steps:
Sign Up
Deposit Cash
Pick a Sport
Pick a Game
Build Your Lineup
Win!
Sign Up
When you go to FantasyDraft's sign-up screen, it asks you to create a username, come up with a password, list your state or province and confirm that you are not, in fact, a robot. You've done this on hundreds of other sites you use every day.
This is self-explanatory.
Provided you are at least 18 years of age (as the site demands) and aren't in a restricted area, the process will go swimmingly and very quickly. This is a good time to use any Promo Codes you can find, which can be accessed once you make a deposit.
Deposit Money
You can play for free at FantasyDraft (same as most sites), but you'll have to hunt for free rolls that pay out actual cash. For the most part, the FantasyDraft free games are to help you practice and get familiar with the site.
Once you decide to play for real money, hit the Deposit tab at the top right of the site near your account username. Doing so will pull up a Deposit screen, prompting you to pick $200, $50 or $25 as a deposit amount option.
Those can be steep options for new users, so if those don't suit your fancy, there is also a link below those options which allow you to deposit as little as $10 to get started.
FantasyDraft currently allows two depositing options:
Those can be steep options for new users, so if those don't suit your fancy, there is also a link below those options which allow you to deposit as little as $10 to get started.
Once you pick the amount to deposit, you will be prompted to enter your credit card information or use your PayPal account. As stated before, both are completely safe.
FantasyDraft Bonuses
Adding to the allure of depositing real money? A cool 4% cash back bonus of up to $200. You have a limited amount of time to activate the bonus and play it through, but it's a cool incentive to play more and also rewarding if you're successful early on.
This bonus can actually pay out up to $5,000 worth of entry fees and can go as far as 90 days.
This bonus is also paid out via Fantasy Cash, which can be used to play real money games on the site but can't be withdrawn as real money.
How to Play
You've got your money and you're ready to win, right? Baby steps, though. The next step is to navigate the site, find the contest you want, and build a winning team.
Luckily most of this is pretty simple. For starters, the front page is always going to showcase the FD Lobby, where you'll find any daily fantasy sports contest you want to play. Your current DFS options at FantasyDraft include the following:
If you've read our reviews of DraftKings or FanDuel, you'll quickly see that FantasyDraft pales in comparison when you look at contest variety or sports offered. That can be a bummer for some, but we actually don't mind that they keep things simple and at least offer all of the major DFS options.
One thing going for FantasyDraft is their innovative and ambitious site. They still have a pretty impressive lineup of options for their 4th year on the job. It would be safe to say that as they grow, we can only expect their arsenal to expand.
You probably already know which sport(s) on which you wish to wager, those that you're most familiar with. For our illustration, let's just say you're rolling with NFL DFS games. The next step is to then pick your contest type.
FantasyDraft has a solid variety of contest types, and these are listed along with their ongoing promotions. The regular contest types are as follows:
GPP
50/50
Multiplier
H2H
Qualifiers
Current Promotion
If you're new to the DFS scene, contest types are usually divided between "cash games" and "tournaments". Tournaments come in the form of GPPs at FantasyDraft, which translates to Guaranteed Prize Pools.
These contests vary by size in terms of players you're competing against and entry fees, but guarantee the money in hand and offer massive cash prizes for the best performing teams.
Cash games are your 50/50 tournaments, Multipliers and H2H games. These contests usually ask you to beat roughly 50% of the field you're competing against. You have a set amount of money you can win, but your chances of winning on a consistent basis are much greater with these contests.
Qualifiers and whatever promotion FantasyDraft is running work hand in hand. Qualifiers don't produce cash winnings regularly, but instead, award the top teams with tickets into future contests - usually the current promotion.
Building Your Lineup
Lastly, once you have your sport and contest, you're going to want to put in some research to develop your strategy to build your FantasyDraft lineup.
Since we touched on NFL already, we can use that roster construction as an example. All FantasyDraft rosters are done virtually the same way with a $100,000 salary cap, but the value of players and actual pricing (as well as the amount of players required) can vary per sport.
For NFL contests, you'll be creating a lineup with the following positions:
QB
RB
RB
WR
WR
TE
FLEX
FLEX
DEF
It's important to note the difference between FantasyDraft and other DFS sites, and we can figure out how startling it is by looking at how NFL rosters are constructed. For example, FanDuel requires a Kicker, three WR picks and offers no Flex spots. DraftKings does not require a K but does offer one Flex spot.
FantasyDraft arguably wins here, by comparison. They eliminate the generally unwanted K position and give you two Flex spots, allowing the die-hard NFL DFS gamer to get an arguable edge based on their knowledge and skill-set.
Once you're ready to build your NFL DFS roster, you base your process on the $100,000 salary cap and fill out your roster with a mixture of stud players and sleepers you don't think other people will think to use. If you are playing in GPPs you will aim higher with more studs and extra sleepers, while cash games will require more balanced and less risk.
We could spend all day going over strategies for NFL DFS contests, but for GPPs especially, the point is to form the best team possible while staying under the $100k budget that FantasyDraft requires.
Win & Withdraw
After you complete your team, you can track your contests live using the My Contests tab at the top of the page. You should be able to easily see how your team is doing and ultimately see if your team cashes (wins money).
All you have to do is fill out a form to give FantasyDraft some necessary information and then withdrawals can be fulfilled via either Paypal or Check. The site does ask for a 7-10 waiting period to process the check withdrawal request, while Paypal withdrawals take two days.
Withdrawals are quick and easy, but sometimes taking winnings out of your account right away can be a mistake.
If/once you do win, you can then go to your Account section and withdraw your winnings, if you so choose. Withdrawals can be conducted via two methods:
It might not be a bad idea to keep a bankroll and manage it. Don't forget, playing more can activate the aforementioned 4% bonus.
Using FantasyDraft
It's arguable that FantasyDraft is cleaner than DraftKings and less complicated than possibly any other major DFS site. FantasyDraft just doesn't waste much time with filler, content or gaudy promotions.
That could be seen as a negative, depending on what you like to see, but for the most part, what you see is what you get. There are a few links stemming from the front page and main site navigation to consider:
Locker Room
Referrals
Device Compatibility

Locker Room
Your Account area, how to deposit, withdraw, create and manage contests are all important tabs, and we touched on most of them. The only other two things to worry about when using FantasyDraft is their referral program and the content they offer via the Locker Room.
The nice thing here is they don't stuff the content down your throat, yet they don't just leave you to sink or swim, either. FantasyDraft's advice blog isn't as intense or quite as helpful as other sites and it may get overlooked due to a lack of promotion. That being said, it can make for some fun reading, and you can find it under your account settings.

Referrals
The nugget to inspect here is FantasyDraft's referral program.
While not industry-changing at first glance, it's an easy way to get your friends involved and also earn some easy cash. The Referrals tab opens the door to methods to gain referrals (social media, email, etc) and also lets you track your progress.
The real kicker is the 6 Degrees of Pay aspect, which potentially allows you to rack up cash. The more you refer, the more you earn - and then some.
Device Compatibility
Lastly, users often want to know ahead of time what devices work best for fantasy sites. FantasyDraft runs well on all major web browsers and is also very mobile-friendly.
Users can easily sign up, manage their account and compete in contests from their laptop, desk computer, phone or tablet.
Unfortunately, FantasyDraft is not officially mobile via an app at this time, although with the site constantly catering to its users and aiming high, one is seemingly just around the corner.
Customer Support
FantasyDraft seems to have thought of it all, but even while they're trying to be innovative, they certainly don't forget about the customer. There are three easy ways to get any question you have about the site answered:
The site is fully equipped with a long list of helpful Frequently Asked Questions, as well as a customer support page.
If you're unable to answer a question via the site's FAQ page, you can email customer support for help. Questions regarding Deposits, Contests, Lineup and Scoring dominate the pre-filled question topics, but FantasyDraft is willing to take on any and all concerns.
Simply give the support team a topic that describes your question or concern and provide your FantasyDraft username, full name and phone number, along with your message.
That, or you can just chat with them live. Once signed into your account, if you have an urgent matter, you can click the blue box on the bottom left side of your screen
In addition to the FAQ and customer support, speed is key with FantasyDraft. I submitted two questions in one message in preparation for this review and was responded to quickly. At FantasyDraft the players are clearly put first and that certainly doesn't stop at customer service.
FantasyDraft History
Launched in 2014, FantasyDraft was built from the ground up by CEO Grant Yoder to be an innovative and revolutionary force in the daily fantasy sports world.
It's still open for debate if the site has accomplished that, but it's also easy to see that it hasn't saturated the market with promotions on the level of FanDuel and DraftKings, nor has it been around nearly as long.
FantasyDraft's mission statement has always been to offer a unique spin on DFS competition, and they've done that largely be creating unique contests and promotions while hitching themselves to superstar athletes.
Based out of Charlotte, North Carolina, FantasyDraft is headed by an elite team of e-commerce professionals that are putting the consumer first in their plight to create one of the best DFS landing spots online.
With nearly four years of continued success backing them, FantasyDraft has survived while many other challengers have failed and the future grows brighter by the day.
FantasyDraft Compared to FD & DK
There isn't much of a debate; FantasyDraft ranks three out of three. That doesn't mean this isn't a great DFS site to play at. In fact, even with the top DFS players operating here, this is a great spot to learn and get better at, while it also offers a nice twist in contest and salary construction.
FantasyDraft is behind the top two sites in terms of contest and game variety, promotions, content and mobility. There's no getting around that. It's also still a young site that continues to pass with flying colors just about everywhere else.
Add in an impressive referral program, outstanding customer service and a unique setting, and FantasyDraft is certainly worth our time as DFS players. Who knows, perhaps in a few years the industry-changing moves the site has been promising will help it jump up to second place.
Rankings aren't the point, however. It's tough to beat out FD and DK at this point, if not impossible. Third isn't bad and FantasyDraft is doing a fine job, easily ranking the third best DFS site out there right now.
FantasyDraft FAQ
We've covered anything and everything you'd want to know in this FantasyDraft review, but sometimes information can slip through the cracks or you only have time for quick-hitting blurbs.
That's what our Frequently Asked Questions section is for. Hopefully this covers any bases we glossed over:

What is FantasyDraft?
FantasyDraft is a reputable daily fantasy sports site where people can go to play daily fantasy sport games for free or for real money.
Is FantasyDraft a Scam?
Absolutely not. FantasyDraft is certified just like FanDuel and DraftKings and has been around since 2014. They've proven to be trustworthy and are completely legal in most states.
Where is FantasyDraft Located?
FantasyDraft hails from Charlotte, North Carolina.
Who Created FantasyDraft?
FantasyDraft was created by CEO, Grant Yoder and a team of e-commerce executives.
Is FantasyDraft Free?
It's free to sign up and you can play for free at FantasyDraft, but most of the contests they offer are paid entries to win cash prizes.
Why Isn't My State Allowed?
Some states are restricted due to state laws or sketchy legal language. If you're not able to play, it's because FantasyDraft is either abiding by laws or playing it safe in an effort to cover everyone's back.
How Do I Play?
Playing at FantasyDraft is a simple process. All you have to do is sign up and you can start playing free games immediately. To play for cash, deposit using a major credit card or your PayPal account and pick the sport/contest you wish to compete in.
Is FantasyDraft Safe?
Absolutely. Just like bigger DFS sites like DraftKings and FanDuel, FantasyDraft is certified and approved for credit card and PayPal processing.
Is FantasyDraft a Gambling Site?
Literally, it isn't. Based on the federal law that allows daily fantasy sports as a "game of skill", FantasyDraft and all other DFS sites are conducted legally. There is "wagering" of money involved, but the amount of research, knowledge and skill needed to win consistently easily prevents DFS sites from being deemed as gambling.