Youssef Zalal vs. Ilia Topuria Betting Preview – UFC Fight Night, October 10, 2020

Moroccan featherweight Youssef Zalal welcomes the up and coming prospect Ilia Topuria to the UFC on Saturday night.
Zalal enters as the betting favorite for this UFC Fight Night: Moraes vs. Sandhagen undercard clash. There isn't a great deal in the odds for Zalal vs. Topuria, as I'll explain when I discuss the betting line and best bets for the fight.
Topuria comes into this one with a perfect 8-0 record. All but one of his wins have come by submission, which has not escaped the attention of UFC bosses. In his last fight, he earned the first knockout of his professional career when he stopped Steven Goncalves at Brave FC 29 in November 2019.
However, UFC fans will be more acquainted with Zalal. The "Moroccan Devil" is 3-0 in the promotion (10-2 MMA), having picked up decision wins over Austin Lingo, Jordan Griffin, and Peter Barrett in February, June, and August of this year.
These are two young, exciting 145-pounders in their own rights. But who will win this Saturday? Here's my pick.
Zalal vs. Topuria – Who Wins?
Ilia Topuria by Submission
Trust me, I have spent a lot of time analyzing these two. But I have to go for Topuria to get the job done by submission.
I like what I have seen of both. I clearly had a better grasp of Zalal's skillset before I sat down to write this piece, but having studied both men in more detail, I think Topuria takes this.
The Spanish-Georgian is one of the best prospects I have seen emerge from Europe in the past couple of years. I'll explain why I'm betting on Topuria to beat Zalal later, but first let's see what the oddsmakers are thinking.
Zalal vs. Topuria Odds
Bovada has Zalal as a -200 favorite against Topuria, who comes in as the +160 dog.
I can completely understand why the bookmakers have set the line as it is. Zalal has defeated three fighters in the UFC this year while Topuria will be making his debut in the promotion this Saturday, and must deal with the nerves that come with that.
But I don't think he will be overly intimidated by the occasion, nor Zalal as an opponent. This is a huge opportunity for the kid to announce himself to the world, and he will be prepared to do just that.
Zalal is an excellent fighter that closed at -588 in his last fight against Barrett. He won that convincingly. But he closed at -365 and -265 against Matt Jones and Jose Mariscal in LFA in May and January of 2019 and lost both.
The line has shifted somewhat recently. The Moroccan opened at -270 and has come down to around the -200 mark with most of the online UFC betting sites. Topuria opened at +190, but I have seen his odds as low as -138.
I've got three bets that stand out for this fight. Let's check them out together.
Best Bets for Zalal vs. Topuria
Topuria to Win (+160)
Topuria to Win in Round 1 (+450)
Zalal to Win by Decision/Technical Decision (+150)
Topuria to win (+160) is the best value bet there is in this fight.
While Zalal is an excellent fighter, I don't think the gulf between these two is as wide as the line suggests. For that reason, I have to prioritize this bet over anything else.
However, Topuria to Win in Round 1 (+450) is something to consider. Those odds are very appealing for a fighter that has finished seven of his eight opponents by first-round stoppages. I will point out that the caliber of his opponents has not been great thus far. But I believe that he is a better fighter than Matt Jones and Jose Mariscal, who both beat Zalal in 2019.
Topuria is known for being a lightning-quick starter and I expect him to come out of the traps like a possessed greyhound. Could he catch Zalal and lock in the submission within the first round? I think he can.
If you don't like his chances of winning or getting the job done in the first round, you will likely lean towards the Moroccan. If that is the case, Zalal to Win by Decision/Technical Decision (+150) makes sense.
While he is a mover and creative striker, I'm not convinced by his stoppage power. He has two KO/TKOs on his record, having won his second pro fight with punches and his last fight before joining the UFC by way of flying knee in November 2019.
He could catch Topuria with something, but I would be stunned if he attempts to strike wild with this guy. It will only take one careless swing or lack of balance to present an option for the Georgian to take him down. If he is going to win this fight, it will be on the cards.
But here's why I am betting against Zalal on Saturday.
How Topuria Beats Zalal
Momentum is important in any sport, but especially when it comes to martial arts. Psychologically, it gives fighters an edge. Therefore, and I think Zalal will enter this fight with confidence knowing that he has gone, well, some way towards establishing himself as a long-stay in the promotion with a record of 3-0.
Although he earned those wins, I wasn't impressed enough with the Colorado-based striker's performances. They were methodical victories that happened without any real complaint, but there was a lack of real flash or excitement. But the fact that he has cleared nine full rounds against three decent opponents has to be respected.
The only problem for Zalal is that Topuria is like a pit bull chasing a pork chop and he won't be giving him any respect. He will be looking to press him from the get-go and deny Zalal the space that he needs to put together his singles and combinations.
From the footage I have studied, Topuria loves to go to the body with left hooks to draw right hands from his opponent, before ducking under and shooting for takedowns. He has power in his shots, but his grappling and submission game is his dynamite. He will be studying his opponent's previous fights with interest to see if there are holes to exploit.
People really considers Ilia Topuria as a huge underdog against Youssef Zalal…

I think, he will become the champion of the UFC like nothing. Really. I can even bet my whole life on "Topuria with the UFC belt" if there is any way to bet my life.

Some EUROPEAN MMA guys know it.

— Giorgi Kokiashvili ?? (@iHeartGeorgius1) October 5, 2020
For example, against Mariscal in LFA 57, Zalal was pushed back with a leg kick and right hand. He didn't circle out to the side, or really know what to do when he was the one under pressure. From here, Mariscal pushed him up against the fence before taking him down. The BJJ blackbelt couldn't submit Zalal, but he came close. It must be said that the Moroccan fought excellently on the floor and probably deserved more than he got from the judges.
But the point I'm making here is that Zalal was put under the cosh early by a guy that likes to storm in to capitalize on cold legs. If he can anticipate this and land a big shot, he could earn his first stoppage in the UFC. But I don't think he will. I believe that Topuria will push forward in a very similar fashion and work him on the floor before stopping him early.
This is a close one to call, but I'm sticking by my prediction.
An Upset at UFC Fight Night: Moraes vs. Sandhagen?
I'm picking betting underdog Ilia Topuria to overcome his plus money odds and earn a sensational debut win in the UFC. If he does it, I am sure there will be plenty of bettors celebrating on the night.
But look, Youssef Zalal is no joke. He is a talented fighter and it remains to be seen how far he can go. This is a fight and he could very well end up stopping the debutant. We just don't know until it happens.
Whatever does occur at Fight Island this Saturday, I'll be hoping it is to your advantage. Good luck with your bets!
August
Sportsbook of the Month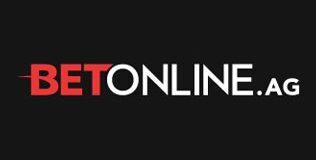 Welcome Bonus
50% up to $1,000