Betting Preview for Yorgan de Castro vs. Carlos Felipe at UFC Fight Night (October 3, 2020)

Of the weirdest co-main events you have seen, can you truly say there has been one quite like Yorgan de Castro vs. Carlos Felipe?
Regardless of what we might think of this fight, it serves as the main appetizer for Holly Holm vs. Irene Aldana at Fight Island this Saturday, October 3. And while on the subject of appetite, it's clear that these two big heavyweights rarely miss a meal. But don't let that fool you into thinking they aren't capable of putting on a show.
But you would expect a co-main slot to feature a more logical fight. I mean, shouldn't such a spotlight be reserved for at least one title contender. Or how about a fledgling star that could do with the exposure?
Well, what do I know about putting a high-level UFC event together? Not much is the answer. But the knowledge I can share with you today is odds for de Castro vs. Felipe, as well as the best bets for the fight, and a decisive pick.
Let's get to it.
De Castro vs. Carlos Felipe – Who Wins?
Yorgan de Castro by KO/TKO
At 6'0″ and with a 76″ reach, de Castro is, bar an inch advantage in his wingspan, almost identical in size to Felipe. But, he has a better ability to generate crushing knockout power, and ultimately, I think that is what will count.
I'll expand more on my reasons for picking de Castro after I've covered the odds and best for this fight.
De Castro vs. Felipe Odds
Yorgan de Castro to Win
-275
De Castro comes into the fight as a -275 favorite on these sites for betting on UFC fights.
The Cabo Verdean is not the most experienced fighter in the world, with a record of just 6-1 in professional mixed martial arts. However, he has five KO/TKOs from six wins, with four of them coming in Round 1.
Felipe (+200) is the underdog in his second fight in the promotion. He is 8-1 in pro-MMA, having picked up his first career loss, on the scorecards, in his UFC debut against Sergey Spivak in July. This will be a whole new type of opponent to Spivak, however, and Felipe had better be prepared to see some big shots coming his way.
Best Bets for de Castro vs. Felipe
Yorgan de Castro to Win by KO/TKO/DQ/Submission (-138)
Fight to End Under 1.5 Rounds (-120)
Carlos Felipe to Win by KO/TKO/DQ/Submission (+300)
First of all, I don't see much point in taking de Castro's moneyline odds (-275). If he is to win this fight, it's highly probable that it will be by KO/TKO.
You can get odds of -138 for de Castro to win by KO/TKO/DQ or submission, but the latter method of victory is probably a far reach. A submission win for the favorite will not happen, but it's there should the unthinkable come true.
While Felipe doesn't fill me with confidence, it's unlikely that he will go the distance either. For that reason, the Fight to End Under 1.5 Rounds (-120) market is another bet to think about, especially if you are torn on who wins.
But if you're supporting Felipe, or are in search of the big odds, Carlos Felipe to Win by KO/TKO/DQ/Submission (+300) is up there with the best price you can get for a scenario that isn't unlikely to play out.
I see this one ending in a knockout win for de Castro. Here are my thoughts.
Why de Castro Beats Felipe
I don't think there is much point diving too deep into the technical contrast between these two guys.
The reason being is that they are two equally sized heavyweights who favor their fists as weapons. But de Castro, for me, has a better kicking game and this will certainly help him to slow his target down if the fight does go over the midway point of the first round.
But that is unlikely.
I see both guys coming out to throw bombs from the get-go. Perhaps that's why Dana White and co. booked this one in as the co-main? Well, I think so. A knockout looks super likely.
De Castro has the advantage in power and will cause the most damage early on. Other than overcommitting or making a big mistake that leaves him wide open, I can see him blasting the Brazilian out in the first minute.
Power wins in this fight.
More UFC Fight Night: Holm vs. Aldana Picks
Head over to our sports betting picks section for more odds, bets, previews, and, of course, picks for this weekend's action on Fight Island.
As the name of the event suggests, Holly Holm vs. Irene Aldana will headline Saturday's card. This promises to be a much more technical affair than the co-main, but will there also be a knockout to look forward to?
Enjoy the fights!
AUGUST
Sportsbook of the Month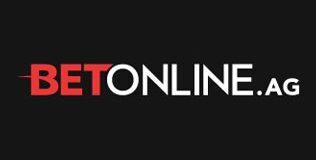 Welcome Bonus
50% up to $1,000
Read Review
Visit Site