Who Will Win the 2020 NBA Finals MVP?

The 2020 NBA Finals are finally here. It took us forever to get here, this isn't the matchup anyone really thought would happen, and we're not really sure where here is, either.
Well, yes we are. It's still the Orlando bubble, it's still the 2020 NBA Finals, and the Los Angeles Lakers will take on the Miami Heat for the right to be crowned this year's basketball champions.
Michael Wynn is all over this series already, as he detailed why the Miami Heat can win the 2020 NBA Finals recently.
Before you go betting on the 2020 NBA Finals, one other thing to consider is who will win the 2020 NBA Finals MVP. Considering Jerry West is still the only guy to ever win the award coming from the losing side, the guy you bet on to win may tell you how to bet the rest of the way.
With that, let's take a look at who will win the 2020 NBA Finals MVP, first looking at the latest 2020 NBA Finals MVP betting odds.
2020 NBA Finals MVP Odds
LeBron James understandably leads the way for NBA Finals MVP betting. He has the best odds at -115 over at BetOnline, and considering he's still the best player in basketball – and more specifically this series – this should shock nobody.
The main question bettors have to ask is if he has enough gas left in the tank to push the Lakers over the hump and win a title.
Only one man has ever claimed this award without winning a championship, after all. In fact, King James failed to become the second-ever despite going full bore back in 2015. I mean, if what he did in that series wasn't good enough, we can likely forget about betting on a loser ever again.
Beyond that, you also have to wonder if James will be the reason for the Lakers winning. That'd turn your focus to Anthony Davis, of course. And if the Lakers just aren't going to win, which Miami player is most likely to be the reason for the upset?
Consider all of this, along with the latest 2020 NBA Finals MVP odds, and then join me as I break down the top contenders, and some NBA Finals MVP sleepers.
Top NBA Finals MVP Contenders
LeBron James (-115)
Anthony Davis (+200)
Bam Adebayo (+750)
Jimmy Butler (+750)
These four players have the best NBA Finals MVP odds, but they're also the four most logical bets to make at the top NBA Finals sportsbooks.
James was a legit candidate to win the league MVP this year. He averaged over 10 assists per game, and despite his advanced age, remained a dominant scorer. He's even upped his defensive intensity during this playoff run, and if the Lake Show is going to win it all, it's awfully difficult to imagine someone else getting the nod.
The only other Lakers player with a realistic shot is The Brow. Some say he's the true driving force behind L.A.'s brilliant run (not me), but regardless, he's as dominant of a big man as they make, and it wouldn't be crazy to see him have a fantastic series en route to a championship.
As noted, it's still possible the Lakers don't win this year. In a year where the Bucks and Clippers didn't even reach their conference finals – and the Heat made the freaking Finals – we need to turn over every stone.
If Miami wins, it would only make sense that Bam Bam dominates both ends of the floor, and/or Jimmy Butler shuts down King James and dominates offensively.
Maybe it's just some combination of those possibilities. Whatever the case, if Miami wins, it's likely one of their top two players get the nod here.
2020 NBA Finals MVP Sleepers
Goran Dragic (+2000)
Tyler Herro (+3300)
Duncan Robinson (+20000)
I'll start here by saying I don't view Rondo or Kuz as legit upset specials here. Their 2020 NBA Finals MVP odds are fine enough if you want to roll the dice, but the path to them securing the hardware just doesn't fit the bill.
Also, I'd like a few more options in the sleeper category. Danny Green, Dwight Howard, Markieff Morris, Alex Caruso, Andre Iguodala, and Jae Crowder would at least be fun to think about.
Perhaps if you look around for where to bet on the 2020 NBA Finals, you'll find more options or superior pricing elsewhere.
These are your best bets at the moment, though, and if we're talking NBA Finals MVP sleepers, I'd mostly stick to Miami's side.
First, the Lakers just soak up so much usage with their two superstars. If they win, it's almost certainly because one or both of those guys. If they lose, the much more balanced Miami team could win for a litany of reasons.
It'd probably be due to Adebayo or Butler, but Dragic, Herro, and Robinson absolutely could step up and deliver numerous series-defining performances.
Herro literally just went ballistic with 37 points three games ago.
Dragic is a wily veteran who can slice and dice through defenses, hit shots from outside, make plays for others, and even defend. And Robinson is one of the best outside shooters in the game. If he gets hot and pours in 20 points per game and the Heat win, who is saying he can't be the MVP?
2020 NBA Finals MVP Prediction
You always want to keep your options open when betting on who will win the NBA Finals MVP. In 2020, however, I don't think we have one.
The Lakers are winning this thing.
They probably always were, but when you throw in the death of Kobe Bryant, an ongoing battle against racial injustice, a season in the midst of a global pandemic, and the legacy of LeBron James being on the line, it's just something that becomes undeniable.
James convinced me with an epic game five performance against the Nuggets that he's locked in. Jimmy Butler can give him fits, but he's going to get his offensively, he's going to get others involved, and his star power – along with The Brow's – will ultimately be too much for Miami.
Whether he has to work for his fifth ring or not, James is going to get it. And if King James wins a title, I can't imagine him being passed over for this award. His -115 price isn't amazing at first glance, but when you think about how much of a lock this seems to be, it actually kind of is.
AUGUST
Sportsbook of the Month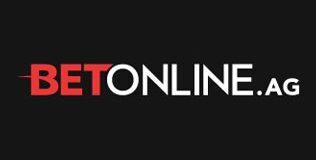 Welcome Bonus
50% up to $1,000
Read Review
Visit Site