Which NFL QBs Will Top Their Passing TD Total in 2021?

The 2021 NFL season is just under two months away. However, the top sites for betting on the NFL have already released a plethora of prop bets, including passing touchdowns.
After looking through all of the available numbers, I managed to identify five quarterbacks that I believe have the best chance of hitting the over.
Let's look at each of those quarterbacks.
Jared Goff Over 20.5 Touchdowns (-110)
If Jared Goff were still with the Los Angeles Rams, this bet would be a no-brainer. However, Goff is on a much worse team now in the Detroit Lions, and he's coming off a down season.
Goff's rookie season in 2016 was a disaster, so let's skip right to 2017. The Rams hired head coach Sean McVay, who took Goff and the Rams to another level. Goff passed for 28 touchdowns in 2017.
The very next season, Goff had a career-high 32 touchdowns and led the Rams to the Super Bowl. They, of course, lost in a low-scoring affair but winning the NFC is still impressive.
His numbers dropped off the last two seasons with 22 and 20 touchdowns, respectively. That's when the Rams made the move to trade Goff and two first-round picks to the Detroit Lions for Matthew Stafford.
Obviously, this is a downgrade for Goff. He goes from throwing to a top wide receiver duo in Cooper Kupp and Robert Woods to Tyrell Williams and Breshad Perriman. In a combined 10 seasons, the newest Lions receivers have just one 1,000-yard season between them.
So, how is Goff going to go over 20.5 touchdowns? Two words, garbage time.
Okay, that may be a stretch, but you have to realize the Lions enter the season as one of the worst teams in the league.
They are going to trail in most of their games. That's going to give Goff an opportunity to pick up five or so touchdowns throughout the season that really don't matter. However, they will matter for this bet.
Also, the Lions do have a top-tier tight end in T.J. Hockenson. He'll give Goff a strong red-zone presence. They also have a pair of speedsters in Kalif Raymond and Quintez Cephus.
We may be cutting it a little close here, but those garbage time touchdowns should push Goff over 20.5 touchdowns.
Derek Carr Over 25.5 Touchdowns (-115)
It may be hard to believe, but Derek Carr is already entering his eighth season in the league. The Las Vegas Raiders quarterback seems to be the subject of trade rumors every offseason, but he's always one of the most consistent quarterbacks in the league.
After passing for 21 touchdowns his rookie season, Carr set a career-high with 32 in 2015.
The quarterback out of Fresno State was on an MVP pace in 2016. He had 28 touchdowns in 15 games with the Raiders. He essentially led the Raiders to their first postseason appearance since 2002.
Unfortunately, Carr broke his leg in the second to last game of the regular season.
Over the last four seasons, his touchdowns have dipped just a little bit. Here are his totals.
2017: 22 touchdowns
2018: 19 touchdowns
2019: 21 touchdowns
2020: 27 touchdowns
Las Vegas went through a bit of a transition at wide receiver and tight end from 2018 to 2019. The Raiders traded Amari Cooper midway through the 2018 season. Following the season, they replaced tight end, Jared Cook with Darren Waller.
Together, Waller and Carr quickly became one of the top QB-TE duos in the league. Waller recorded a career-high 10 touchdowns in 2020. He turns 29 in September, so we should see another big season for Waller.
At the wide receiver position, the Raiders brought in John Brown to replace Nelson Agholor. Brown has a better track record and is just as good of a deep threat. We should also see a lot of improvement in Henry Ruggs' second season.
Looking at the schedule, the Raiders will have to score a lot to keep up with the Kansas City Chiefs and Los Angeles Chargers. Las Vegas also has the Baltimore Ravens, Cleveland Browns, and Indianapolis Colts on their schedule.
I have a lot of confidence in Carr this season. I believe this can be his best season yet.
Carson Wentz Over 24.5 Touchdowns (-115)
Carson Wentz's career is really a tale of two stories. The former Philadelphia Eagles quarterback struggled his rookie season with 16 touchdowns and 14 interceptions.
In 2017, Wentz pulled a full 180 and nearly won MVP with 33 touchdowns in 13 games. Unfortunately, an ACL tear ended his season early. The Eagles went on to win the Super Bowl without him.
Wentz passed for 21 touchdowns in 11 games in 2018. He continued to get closer to his MVP form with 27 touchdowns in 2019. However, this is where Wentz reverts back to his rookie season.
His 2020 season was an absolute disaster with 16 touchdowns and 15 interceptions. Philadelphia benched him in week 13 against the Green Bay Packers.
Following the season, Philadelphia dealt him to the Indianapolis Colts. There's a lot of excitement for Wentz joining the Colts.
For starters, the move reunites him with head coach Frank Reich. Reich was the Eagles offensive coordinator when Wentz nearly won MVP in 2017. Indianapolis also has a much better-receiving core.
T.Y. Hilton, Michael Pittman Jr., and Parris Campbell represent a big upgrade over Jalen Reagor and Travis Fulgham. Fulgham was the Eagles leading receiver with 539 yards last season.
Look at how the Colts' quarterbacks have done in the touchdown department since 2014.
| | | |
| --- | --- | --- |
| Season | Quarterback | Touchdowns |
| 2014 | Andrew Luck | 40 |
| 2015 | Andrew Luck (Seven Games) | 15 |
| 2016 | Andrew Luck | 31 |
| 2017 | Jacoby Brissett | 13 |
| 2018 | Andrew Luck | 39 |
| 2019 | Jacoby Brissett | 18 |
| 2020 | Phillip Rivers | 24 |
Wentz isn't quite on Luck's level, but he's close enough to throw over 24.5 touchdowns.
Finally, the Colts' stellar offensive line will give Wentz more time to look for a quality option, especially in the red zone.
I'm a big Wentz supporter this season. I also like his chances to win Comeback Player of the Year.
Ryan Tannehill Over 28.5 Touchdowns (-120)
Ryan Tannehill was always a middle-of-the-pack quarterback with the Miami Dolphins. However, when the Tennessee Titans acquired Tannehill in 2019, they really unlocked his potential.
Tannehill only passed for 12 touchdowns his rookie season, but he improved his production over the next three seasons.
2013: 24 touchdowns
2014: 27 touchdowns
2015: 24 touchdowns
He failed to reach 20 touchdowns in 2016 after playing in 13 games. Tannehill then missed the entire 2017 season after tearing his ACL before the season.
In his final season in Miami, he had 17 touchdowns in 11 games. Going in a different direction, the Dolphins dealt Tannehill to Tennessee ahead of the 2019 season.
Going into the 2019 season, Tannehill was the backup to Marcus Mariota. Tennessee benched Mariota in week 6, opening the door for Tannehill. He went on to pass for 22 touchdowns in what was essentially 10.5 games.
Tannehill passed for a career-high 33 touchdowns in 2020.
Now the Titans did lose wide receiver Corey Davis and tight end Jonnu Smith in free agency, but guess who they added? Two-time First-Team All-Pro wide receiver Julio Jones.
Jones' Hall of Fame resume is only going to help Tannehill in the red zone.
He and A.J. Brown are already one of the best WR tandems, despite never playing together.
Obviously, Derrick Henry is still in Tennessee, and he is going to get a lot of work around the goal line. However, he should regress from his 17 touchdowns in 2020. Also, offensive coordinator Arthur Smith is no longer with the team.
I believe the Titans will allow Tannehill to air it out more in 2021. Why else would they trade for Jones?
Honestly, 28.5 may be a little low for Tannehill. If everything goes according to plan, I think he easily clears 30 touchdowns.
Justin Herbert Over 28.5 Touchdowns (-120)
There weren't a ton of expectations with Justin Herbert last season. The Los Angeles Chargers initially planned for the rookie quarterback to sit behind veteran Tyrod Taylor.
However, everything changed when Taylor couldn't play in week 2.
Los Angeles lost that game, but Herbert made his mark with 311 yards and one touchdown. Herbert showed out with his high touchdown total from week 4 to week 11.
| | |
| --- | --- |
| Week | Touchdowns |
| 4 | 3 |
| 5 | 4 |
| 7 | 3 |
| 8 | 3 |
| 9 | 2 |
| 10 | 2 |
| 11 | 3 |
Herbert went on to finish his rookie season with a rookie record of 31 touchdowns. That number is even more impressive when you realize he did it in just 15 games.
He is a big reason why many people believe the Chargers are among the best 2021 NFL playoff sleepers going into the 2021 season. His game should continue to improve into MVP level.
The Chargers' passing offense didn't undergo any changes going into 2021. They still have four-time 1,000-yard receiver Keenan Allen to go along with red-zone threat Mike Williams. They also have their speed guys in Jalen Guyton and Tyron Johnson.
Tight end is really the only position that changed. Jared Cook takes over for Hunter Henry. There are even talks that Los Angeles could trade for Zach Ertz.
Los Angeles also replaced head coach Anthony Lynn with Brandon Staley. Staley enters this season as the favorite to win Coach of the Year.
Staley has already made it known that he wants the offense to run through Herbert. That just shows how much confidence Staley has in the second-year quarterback.
"I wanted our offense to run through Justin Herbert. I wanted him to make it work, and I think that's what's been fun to sort of get started."
Bills quarterback Josh Allen had a breakout season with 37 touchdowns in 2020. That may be a little on the high side, but I could realistically see Herbert reaching that mark. I don't think he'll have an issue reaching 30 touchdowns.
Best NFL Passing Touchdown Totals for 2021
I definitely feel good about Justin Herbert and Ryan Tannehill. They are both great quarterbacks on great passing teams. Without an injury, both players should clear 30 touchdowns.
Wentz and Carr are pretty equal for me. I give Wentz the slight edge because his projection is lower, and his offense is better than Carr's.
All of these NFL passing touchdown totals look good regarding the Over, but it makes sense to just go with the bets you feel best about.
Leading up to the 2021 NFL season, I'll be writing about over/under on passing yards, rushing touchdowns, receiving yards, and more. In the meantime, check out these NFL articles.
August
Sportsbook of the Month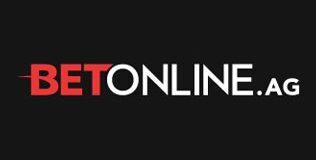 Welcome Bonus
50% up to $1,000