Western United vs. Wellington Phoenix – A-League Prediction (Saturday, May 14, 2022)

The 2022 A-League Finals Series kicks off this weekend. On Saturday, May 14, Western United and Wellington Phoenix will battle it out for the chance to face Melbourne City in the semi-finals. No pressure!
After finishing third on the A-League ladder, Western United has the home-field advantage in the elimination finals. That said, Wellington is used to playing away from home. The New Zealanders won't be fazed by the challenge.
You can find my Western United vs. Wellington Phoenix prediction below, along with a free betting pick. Before we get to my prediction and pick, we need to check out the latest A-League odds.
Western United vs. Wellington Phoenix Odds
Western United to Win
1.85
Wellington Phoenix to Win
3.80
As you can see, Betway favors Western United (1.85) to advance to the semi-finals on Saturday. That is hardly surprising, though, as Western has been one of the most consistent teams in the A-League this year.
Wellington (3.80) heads into the elimination finals as the bookmakers' outsider. If you think the game will go the distance, you can always back the draw (3.60).
What Happened During the Regular Season?
Third-place Western United finished six points clear of sixth-place Wellington on the A-League ladder. Although Western picked up just one win more than Wellington, the Nix suffered four defeats more than United.
Western pushed Melbourne City and Melbourne Victory all the way in the race for the Premier's Plate, finishing only four points behind City. Meanwhile, Wellington finished ten points off the pace.
FINAL A-LEAGUE STANDINGS (2021-22) – TOP SIX
Melbourne City (49)
Melbourne Victory (48)
Western United (45)
Adelaide United (43)
Central Coast Mariners (42)
Wellington Phoenix (39)
Having scored 40 goals and conceded 30, Western United posted an impressive goal difference of +10. By contrast, the Phoenix finished with a sorry –15 goal difference after scoring 34 and conceding 49. That's a 25-goal swing between the two sides!
Before we settle on a prediction for Western United vs. Wellington Phoenix, we need to take a closer look at the teams.
Western United Teams News and Analysis
It's fair to say that Western United is enjoying its best-ever A-League campaign. Of course, this is only the club's third season in the league. But you have to give credit where credit is due, right?
John Aloisi's men lost just seven of their 26 regular-season games, picking up 13 wins and six draws along the way. Better still, they finished the regular season with the second-best defensive record in the competition.
Players like Steven Lustica (5 goals, 1 assist), Lachlan Wales (3 goals, 7 assists), and Connor Pain (3 goals, 4 assists) have shone throughout the campaign. But there is no denying that Aleksandar Prijovic has been the star of the show.
A-LEAGUE (2021-22) – MOST GOAL INVOLVEMENTS
Jamie Maclaren, Melbourne City – 15G/2A (17)
Beka Mikeltadze, Newcastle Jets – 13G/3A (16)
Jason Cummings, Central Coast Mariners – 10G/6A (16)
Daniel Penha, Newcastle Jets – 4G/11A (15)
Aleksandar Prijovic, Western United – 9G/5A (14)
As you can see, only four players have racked up more goal involvements than Prijovic this season. The experienced ex-Serbia international has the potential to light up the finals series.
Although Aloisi's men have lost three of their past six outings, there is no doubting their ability. Let's not forget that Western United enjoyed not one, but two four-game winning streaks earlier in the campaign.
If they can rediscover their best form, Prijovic and co. could run riot against Wellington's leaky backline.
Wellington Phoenix Team News and Analysis
Few would argue that Wellington has not been one of the most inconsistent teams in the A-League this season. I mean, the Kiwis' regular-season record of W12-D3-L11 tells you everything you need to know about their inconsistency.
Between mid-January and early March, Ufuk Talay's boys enjoyed a seven-game unbeaten streak – racking up five wins and two draws in the process. Since then, however, the team has been wildly unpredictable.
Remarkably, the Nix's last draw came all the way back on February 19. Across their previous 13 games, they have registered seven wins and six losses.
Although the New Zealanders have won six of their past ten matches, there is no hiding the fact that they have conceded over 1.5 goals on 11 occasions this season. Consequently, they have the worst defensive record in the comp.
Despite the best efforts of Gael Sandoval (6 goals, 5 assists), Jaushua Sotirio (6 goals, 3 assists), and Ben Waine (6 goals, 0 assists) at the opposite end of the field, Wellington's goal difference is a cause for concern.
Western United vs. Wellington Phoenix Prediction
At the end of the day, this matchup brings together the second-best defense and the leakiest backline in the A-League. While Western has conceded 30 goals in 26 games this season, Wellington has conceded a whopping 49.
It is also worth remembering that Wellington has suffered four defeats more than Western this season. Only the top two sides have registered fewer losses than United in 2021-22.
I expect the Nix to give Aloisi's men a run for their money on Saturday, but I can't see them getting the better of Western. Ultimately, Western has been stronger than Wellington in every department this season
Western United vs. Wellington Phoenix Pick
Pick
Western United to Win
Having taken everything into consideration, backing Western United makes perfect sense here. Aloisi's men have remained on track throughout the campaign, while the Nix have struggled for consistency all season.
Are you looking for more free sports betting picks? If so, be sure to follow the link below.
September
Sportsbook of the Month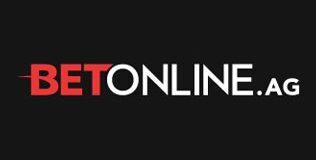 Welcome Bonus
50% up to $1,000