Washington Wizards vs. Philadelphia 76ers – NBA, June 2, 2021

Philadelphia host Washington in game five of this first-round playoff encounter. The series looked like it would end with a clean sweep for the 76ers, but the Wizards had other ideas and managed to conjure up some spellbinding basketball in game four to keep the series alive. So, what did the Wizards do so differently in game four? Well, they held the 76ers to under 115-points for a start.
They also posted their own highest score of the serious finishing the game with a 122-points and therefore improved at both ends of the court. Are they back in this tie, or are they prolonging their agony? Well, if they were to pick up the win here, it would certainly make things interesting, and a tiny seed of doubt would surely cement its way into the heads of Philadelphia. Especially seen as their star man this season, Joel Embiid limped out of the previous game early and remains a doubt this evening.
Regardless, it still seems a tall order for Washington, as their recent run of five straight defeats in Philadelphia hardly inspires much confidence. The last time they won on the road to the 76ers, they held them to a score of 93-points, and therefore, it will be their defense that is key this evening. This, of course, won't be easy seen as Philadelphia have a 51% field goal success rate against them over their previous ten meetings.
Here is my Wizards vs. 76ers betting preview.
Wizards vs. 76ers Match Odds
Looking at their last ten meetings, you would think the points total seems about right. However, three of the four games in this series so far have gone over this total, so the odds of this happening again seem reasonable. My initial thoughts on the spread are that it also seems about right. With Embiid likely to miss the game, many will be rushing out to back the Wizards, but you always have to be wary of their poor record in Philadelphia.
Capital Punishment
Can the team from the capital punish Philadelphia and keep the series alive? History suggests they can as they won three of their previous four, game five matches in first-round playoffs ties. However, their last game five matchup against the Raptors ended in defeats, and they will be hoping not to replicate that this evening.
They also need to turn around a poor run of form on the road as they have lost their previous five in a row. They were beaten twice by the Hawks, once by the Celtics, and twice by tonight's opponents in games one and two of the series. Their last two away wins came against the Raptors and the Pacers, and on both occasions, they posted scores of 130 plus. This suggests the emphasis shouldn't only be on defense this evening.
Here are the latest betting trends for Washington:
Against The Spread
Washington is 13-6-1 in their last 20 matches.
The Wizards have won six of their previous seven games played on a Wednesday.
Unlike their form in Philadelphia, these stats do inspire confidence in backing the Wizards with the handicap.
Points Total
Four of their last five games have gone over the betting total.
This suggests there could be another high-scoring game on the cards tonight.
Other Pointers
They have won two and lost four of their previous six matches.
This highlights the Wizards have struggled slightly recently.
The Wizards have had a sub-standard offense in the playoffs to date, and this will need to improve if they want to keep the series alive. They can start by enhancing upon by far the lowest three-point success rate of any team in the playoffs this season. Shooting at 26%, most decent high-school teams could match or better this. Their free-throw shooting hasn't been a lot better either.
However, as previously mentioned, perhaps the most significant factor tonight will be how their defense performs. It hasn't been great this season, but there were signs of a decent defense in their previous game. If they can continue this, then they could have every chance of picking up the win.
Another critical factor will be the fitness of their primary creative spark Russell Westbrook. He is likely to play tonight, especially given the circumstances the Wizards find themselves in. Indeed, he hasn't had the best series so far, but now that the looming lawsuit hanging over his head seems to be put to bed, he should be able to concentrate on his game more.
Although Westbrook looks likely to play, the same cannot be said for trio Bertans, Bryant, and Avdija, who will all miss out through injury.
Getting the Job Done
Can the 76ers get the job tonight to potentially give their stars an extra day or two rest? That will undoubtedly be the case if they can pick up the win and the Knicks can keep their series with the Hawks alive. They have won their previous two-game five matches in the first round of the playoffs and, therefore, should be confident of wrapping up the tie tonight.
Their defeats last time out was their first in six matches, and when you look at their previous three failures, one thing is obvious: if you stop their attack, you have every chance of picking up the win. In those three losses, they scored 94, 94, and 114. However, it must be highlighted that all three defeats came on the road, and they have won their last nine in a row in Philadelphia. They haven't lost to an Eastern Conference team since the Bucks best them in the middle of March. That is the size of the task that the Wizards have on their hands this evening.
Here are the latest betting trends for Philadelphia:
Against The Spread
Philadelphia has won four and lost two of their previous six matches.
They have won seven of their last ten games against teams in the Southeast Division.
The 76ers are 5-1-1 in their previous seven matches played on a Wednesday.
These are vital stats, and given the Wizards' good form against the spread, it could mean a close contest is on the cards tonight.
Points Total
Five of their last six games have gone over the betting total.
The total has gone over in four old their previous six matches with the Wizards.
All signs point to a high-scoring, entertaining game.
The 76ers have performed excellently in attack so far this series, and it will be interesting to see how they do if their main points provided Embiid misses out this evening.
They have been the most accurate team in the playoffs from field goal range so far, scoring at an impressive 51%. However, the same cannot be said about their free-throw shooting, which has been even worse than the Wizards!
Philadelphia has moved the ball around the court brilliantly, and for a large part of the series, the Wizards have struggled to keep up with them.
Their defense has been good also, and it has been inspired by a solid rebounding unit. This, combined with the fact they have made the most steals, means they have seen an awful lot of the ball in these games.
They have also made the most blocks in the playoffs, but that has also come at the cost of making the most fouls.
Here they are in training, going over some of the things they need to improve on from game four.
??? ?????

Keeping our minds right.

? @BioSteelSports pic.twitter.com/eKZVZvUkzR

— Philadelphia 76ers (@sixers) June 1, 2021
Philadelphia has three players carrying knocks, and while it is unlucky, Embiid will feature, they are hopeful that both Hill and Curry will play a part.
Wizards vs. 76ers Betting Pick
At the end of game three, I thought this series was done, and I was already looking beyond to the next round, and it seems the 76ers had the same idea. However, they were rocked early in that game, losing their star player, and had to adjust quickly with a different approach, and they did to a certain extent. Looking at the stats, the obvious pick would be over the points total, but with the 76ers likely to miss Embiid, backed up by the fact the Wizards could put more emphasis on defense this evening, I am going to pass on that play.
I will also look past the Wizards torrid record in Philadelphia and make them my pick with the handicap this evening. I believe they will take great encouragement from their win in game four and by the absence of Joel Embiid. With Embiid missing, it would mean the Wizards won't have to focus their defensive efforts one way, which should help them stop the 76ers as a team. I also think Russell Westbrook is due a big game, and while he played well in game four, I still believe he can do better.
AUGUST
Sportsbook of the Month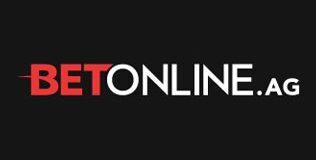 Welcome Bonus
50% up to $1,000
Read Review
Visit Site