Washington Wizards vs. Oklahoma City Thunder Betting Preview – NBA, April 23, 2021

Fourth in the Southeast meets fourth in the Northwest as the Thunder host the Wizards in Oklahoma. However, only one of these teams has aspirations of playing post-season basketball, and unfortunately for Oklahoma fans, it isn't them.
The Wizards are battling it out with the Raptors and the Bulls for the final pre-playoff berth; at present, it's a fight Washington is winning. The Thunder are down in 13th, which is undoubtedly unlucky for them as they have little chance of moving up or down and therefore appear unmotivated right now.
They also come up against a team they have lost to on three of the previous four occasions. Therefore they face an uphill task here. The most recent game was only a few days back when the teams met in Washington. The Wizards ran out comfortable 12-point victors on the night. They started like a whirlwind and led by 13-points after the first quarter, and they seemingly never looked back. It's usually the Thunder that has started quicker out of the two when they have met over the last ten meetings between them. They have averaged five more first-half points.
However, things have been a little more even in Oklahoma, with each team winning two of the previous four meetings.
Here is my Wizards vs. Thunder betting preview.
Wizards vs. Thunder Odds
The spread looks big here, but given the comprehensive victory for the Wizards only a few days ago, it's understandable why it's so large. However, interestingly the spread was three and a half points bigger for that match, and the bookmakers got the game spot on that night. Will lighting (or thunder) strike twice tonight?
Although the points total has decreased by four and a half points, in my opinion, it still looks big. In their last ten meetings, they have combined for an average of 219-points which falls well short of the total set here. This is also the same average they are converging for this season, so you wouldn't bet against the game finishing with 219-points on the scoreboard.
Words on the Wizards
The Wizards are in fine form and have now won six matches in a row, which is their best run of the season. The run started with a win over top-ranked Utah, but in all truth, they haven't faced many tough opponents since then.
They have been relatively poor on the road this season, having won 11 and lost 17 of their 28 Road trips. However, they have won four of the previous five away fixtures, with their only defeat coming against the Suns, who are playing some fantastic basketball right now. Washington got annihilated that night as they went down by 28-points.
Here are the latest betting trends for Washington:
Against The Spread
They have won five of their last six games.
The Wizards are 4-8 in their previous 12 matches against the Thunder.
Washington has only lost one of their last six games on the road.
They have won six of their previous seven matches against teams based in the Northwest Division.
Points Total
All of their last five games have gone under the betting total.
Four of their previous five matches against Western Conference opposition have gone under the points total.
Other Pointers
They have only lost two of their previous six games against Oklahoma.
The Wizards have only won two of their previous 12 matches in Oklahoma.
The Wizards have excellent offense this season that is averaging 114-points per game this season.
However, there are areas for improvement, like their three-point shooting that is amongst the worst in the league this season. They will find it tough to improve upon that tonight as the Thunder play an excellent pressing game.
It must also be highlighted that they have been nowhere as good in attack on the road, averaging four fewer points per game.
Their defense has been atrocious, and they have conceded on average 117-points per game. This is even though their defensive rebounding has been excellent as they have averaged 35-rebounds per game this season.
However, their blocking has been non-existent this season as they are only averaging three blocks per game which is by far the worst figures in the league this season.
They have also had discipline problems throughout the season, which certainly needs addressing. I think this comes down to attitude and frustration. I believe they think they are better than they are, and because they've lost more than they have won this season, frustration sets in.
Bradley Beal has been the main man for the Wizards this season, and he has extra incentive to do well tonight as he has been overtaken for first place in the scoring charts by Curry. A good performance could see him return to the top of the standings, where he has sat for most of the season. Beal's teammate Russell Westbrook did a great job guarding Curry when the teams met recently, but Curry has since gone on to overtake Beal for the top spot.
The Wizards will miss both Bryant and Avdija here, while Hachimura remains questionable.
Words on the Thunder
The Thunder are in freefall right, having lost their previous 12 games in a row. You have to go back to April 1 to find their last win, which came against the Raptors. What did they do differently that night? It's pretty simple; they shot and rebounded much better than they have been.
It seems like their sponsors don't even want to be associated with them either right now! It's getting quite desperate for Oklahoma right now, and at times it's been embarrassing for their fans recently.
Their form at home has been shocking this season as they have only won nine of their 29 home matches. This includes losing the last games in a row, which is their worst home run of the season.
Here are the latest betting trends for Oklahoma City:
Against The Spread
Oklahoma is 4-12 in their previous 16 matches.
They have lost all of their most recent five games at home.
Points Total
Five of their previous seven matches have gone under the betting total.
Only two of their last six games against Washington have failed to go under the points total.
The total has gone under in four of their previous five matchups against teams from the east coast.
Five of their last seven games against teams in the Southeast Division have gone under the betting total.
The Thunder have one of the worst attacks in the NBA this season. They cannot shoot! Whether that's in the paint, in the arc, outside the arc, or from the free-throw line, you're not going to win many basketball games when you can't shoot.
They can't pass either, as they have made one of the lowest numbers of assists in the league this season. Far too often, they run out of creativity and try to force things, leading to a high number of turnovers.
Their defense is marginally better but still regarded as inadequate. What's worse is they have defended even worse at home this season, conceding on average three more points per game.
However, like their opponents, they have rebounded well in defense this season which could mean that neither team can recycle the ball in attack tonight.
They will have to rebound well as they aren't making many steals per game, so this could be their only way of winning possession.
The Thunder are plagued with a long list of injuries which is undoubtedly the reason behind their dip in form. Gilgeous-Alexander and Deck will miss out here, while Muscala, Roby, Dort, Pokusevski, and Hall all remain questionable to feature.
Wizards vs. Thunder Pick
There is no doubt the Wizards should win this match, and I believe they will. Although they are playing well at the moment, I am still not convinced with their attitude and therefore wouldn't be taking them on against such a big handicap.
The clear pick here for me seems to be with under the points total. The Wizards have an excellent offense, but they may already be thinking they have won the game before it has even started, which could affect them. The bookmakers have also overestimated their abilities a lot recently, and I think that could be the case once again tonight. The Thunder can't shoot; I don't need to say any more about them.
Both teams are very good at rebounding defensively, which could mean there aren't many second scoring opportunities on offer.
AUGUST
Sportsbook of the Month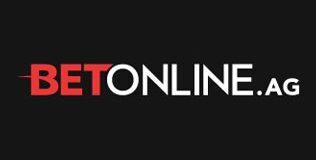 Welcome Bonus
50% up to $1,000
Read Review
Visit Site