Vasyl Lomachenko vs. Masayoshi Nakatani – June 26, 2021

Vasyl Lomachenko returns to the ring for the first time since losing his titles to Teofimo Lopez.
I'll be breaking the fight down and providing the odds for Lomachenko vs. Nakatani, the best bets, and predictions and pick for the big fight.
The stage is set for this Saturday, June 26, at Virgin Hotels Las Vegas. It should be an interesting bout and one where the Ukrainian great will have the chance to prove that he still has that "Hi-Tech" magic.
The odds for Lomachenko to beat Nakatani put him in the driver's seat as the favorite on the night. But I'll be looking to address bettors' concerns about a potential upset in the fight with my betting pick for Lomachenko vs. Nakatani and why it is unlikely.
Let's get things kicked off with who wins and how this Saturday in Vegas.
Lomachenko or Nakatani – Who Wins?
Vasyl Lomachenko by Unanimous Decision
There are a few important factors in my prediction for Lomachenko vs. Nakatani that I will address later.
All I'll say right now is that Lomachenko is vulnerable but has too much about him to slip. Some expected his loss to Lopez in October to lead to him dropping back down in weight, but he is standing his ground and remains at lightweight.
Thus, Loma is not finished yet and should have enough about him to outbox Nakatani to a decision win.
Let's take a look at the latest Lomachenko odds for Nakatani before we go any further.
Latest Odds for Lomachenko vs. Nakatani
Vasyl Lomachenko to Win
-1600
Masayoshi Nakatani to Win
+800
If you're set on taking Lomachenko's odds to beat Nakatani, you can get -1600 on the moneyline with Bovada.
The living legend is a serious favorite in this bout, as evidenced by those odds. In order to win $100 on Lomachenko, you must put $1600 down on him and hope he comes through with the victory.
I must admit to seeing no value in the odds for the three-weight world champion to win, but I will tell you how to find a better price in the Lomachenko-Nakatani props.
Nakatani's odds to beat Lomachenko are a much more palatable +800.
The Japanese star went the distance with Teofimo Lopez in the only loss of his career to date. He has power, stands at a colossal 5'11.5″ for the weight, and can box. He's no bum.
But he is facing one of the greatest ring technicians we have ever seen in the sport. So, you know, the bookies are hardly giving away free bread here. It will be a very long night for the Osakan lightweight, and I'm not sure he has what it takes to beat Loma.
Moving on…
Best Bets for Lomachenko vs. Nakatani
Fight Goes to Decision
-120
Lomachenko to Win by Decision
-110
I'm keeping my Lomachenko vs. Nakatani best bets to a bare minimum.
As you can, I've opted for two wagers in this fight. Having looked through over 80 prop bets for the bout, I am more than satisfied with keeping things tight.
The most important betting tip for Lomachenko vs. Nakatani to remember is that this one is highly likely to go the distance. I don't see Loma knocking out Nakatani — no one has ever managed to stop the Japanese boxer, and Lomachenko's power isn't exactly remarkable at 135 — so expect the judges to get involved.
Now, there is hardly anything between these two bets, but I'll take the Ukrainian to win by way of decision as this is in line with my predictions and betting pick for Lomachenko vs. Nakatani.
Looking past my top wagers for Lomachenko vs. Nakatani, nothing else intrigues me or makes sense. So, let's get to why I'm picking the two-time Olympic gold medalist to win this bout.
Why Lomachenko Beat Nakatani
What we have with Lomachenko is a dethroned sovereign of boxing looking to reclaim the glory of his kingdom.
If that's a little too poetic, I can put it another way — he's very, very pissed and wants a rematch with Teofimo Lopez.
To stand any chance of getting Teo back into the ropes, he needs a very commanding performance against Nakatani. The same Nakatani that Lopez struggled against in July 2019, of course.
Tim Bradley went as far as to say Lopez was exposed against the Osakan. That further reinforces why this won't be easy for Loma.
But let's not forget that Lomachenko was still the number one pound-for-pound fighter in the eyes of many before he lost to Lopez. He's a ring magician that will be motivated perhaps even more by that loss than he was when he was mugged by Orlando Salido back in 2014.
Lomachenko is a master at turning his opponents' perceived advantages against them, and I think that's what we will see this Saturday. Although tough as nails and physically imposing, Nakatani will struggle to land significantly and will be tied up and bamboozled en route to the second loss of his career.
I'm expecting my betting pick for Lomachenko vs. Nakatani to come through. Therefore, Loma, by unanimous decision, makes sense to me.
Betting on Lomachenko vs. Nakatani
I believe Vasyl Lomachenko will get his shot at revenge, but he first needs a big win over the towering Japanese star, Nakatani.
If you're looking to bet on this fight, whether you agree with me or not, make sure to check out the odds on the best boxing betting apps and sites. As mentioned earlier, there are a huge collection of prop bets for Lomachneko vs. Nakatani to look at, and you can find them all on these sites.
If you're a relative newbie to betting on boxing, also make sure to check out the following piece!
Enjoy the fight!
AUGUST
Sportsbook of the Month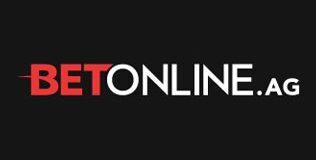 Welcome Bonus
50% up to $1,000
Read Review
Visit Site