Predictions for Valentina Shevchenko vs. Lauren Murphy at UFC 266

Valentina Shevchenko defends her UFC women's flyweight title against Lauren Murphy at UFC 266 this Saturday, September 25.
I'll be looking at the top UFC 266 picks for Shevchenko vs. Murphy and providing wagering recommendations for the fight.
The champion comes into this one as a titanic favorite with the oddsmakers. A class apart from her peers, the Russian continues to dominate everyone put in her way.
If she wins on Saturday, she the record for most title defenses in female bantamweight history (6). She will equal Ronda Rousey's record of most defenses in any female division, also at six.
The challenger's chances of winning are in line with the latest odds for Shevchenko vs. Murphy. But as I will touch upon in this preview, those prohibitive moneyline odds aren't your only option for betting on UFC 266's main event.
Before we get to my predictions for Valentina Shevchenko vs. Lauren Murphy, here are the latest prices for both ladies.
Moneyline Odds for Shevchenko vs. Murphy
Valentina Shevchenko
-1650
You can adjust your glasses all you like, but this is the line for the fight.
Shevchenko's odds to beat Murphy are shorter than an extra from Lord of the Rings. No surprises there, considering there is quite the gulf in class between this pair.
Having opened at -720, "The Bullet" is now making this look as one-sided as your average boxing match.
In this promotion, it is very rare to see such a wide line in a title fight. The worst part for bettors is that Shevchenko's odds for UFC 266 will likely close around -2000.
If you're backing the underdog, the odds for Murphy to win are +950. Those are up from +525 at opening on the top MMA betting apps.
The oddsmakers don't give "Lucky" much of a chance. In fact, she's arguably the most bread and butter opponent the all-time great has had in her career with the Las Vegas-based organization.
There's no value in the moneyline odds for Shevchenko vs. Murphy. Barring something extremely bizarre, the favorite wins this fight without question. Murphy, unfortunately, is just not championship quality.
But that doesn't mean I don't have betting tips for Shevchenko-Murphy to share with you.
Best Shevchenko vs. Murphy Bets for UFC 266
Fight Ends Under 3.5 Rounds
-150
Shevchenko to Win by KO/TKO
-120
Shevchenko Wins in Round 2
+350
You can find my top three betting picks for Shevchenko vs. Murphy above.
The first bet to consider is the fight to end under the 3.5 round threshold.
At -150, this looks incredible value. Yes, Murphy is as tough as it gets, but the idea that she will be able to handle what the Russian throws at her for 17.5 minutes is unrealistic.
Remember, this game is not about full-on brawn. There is no woman on the planet with the striking strengths of Valentina Shevchenko. She is technically incredible, with well-timed and precise shots, excellent variety, and the ability to walk an opponent into a deft head kick in the blink of an eye.
The KO/TKO at -120 is a good option. But at the same time, Shevchenko is capable of submitting Murphy. This makes the first bet look even more attractive.
The last of my recommended Shevchenko vs. Murphy picks is for those chasing bigger odds. I think Lucky will get through the first stanza but will run out of ideas (and fortune) in the second.
At +350 to win inside two, it's worth a pop.
Predictions for Shevchenko vs. Murphy at UFC 266
Winner: Valentina Shevchenko
Method: KO/TKO
Round: 2
Time to get into my Shevchenko vs. Murphy predictions.
First, I see The Bullet winning this one in impressive style.
Although her last ten fights have ended in a decision-finish sequence since beating Holly Holm in 2016, with her only loss in those ten coming to Amanda Nunes, I can't see Murphy lasting the full five.
Murphy has never fought five rounds as a professional. And while she has good cardio, those championship rounds are a test for any fighter, especially when they are facing a maestro with the skills of Shevchenko.
Murphy has lost to Sijara Eubanks, Sara McMann, Katlyn Chookagian, and Liz Carmouche in the UFC.
Although an inspiring figure, she has to find a way of translating her limited arsenal of weapons into a fight against arguably the #2 female fighter in history.
The odds might look tempting, but if you're predicting Murphy to beat Shevchenko, there's no way you can create a convincing case for her.
Unless she knocks her opponent out, or the Russian is injured or deemed incapable of fighting, the American will lose this one.
How Shevchenko Beats Murphy
I'm predicting another technical masterclass from Shevchenko this Saturday.
Murphy is far too raw, predictable, and out of her depth. One-two combinations to close the distance aren't going to cut it. Shevchenko, a master of distance and range, will simply pick her opponent apart from the outside en route to a finish in the 2nd.
You can be as tough as a coffin nail. But when you're being peppered with well-executed leg kicks and shots to the midriff, your ability to move forward will be hampered.
As soon as The Russian has put the money in the bank, so to speak, she will set a trap for Murphy and look to finish her by way of a trademark head kick.
I would be very surprised if we don't see Murphy take the most damage she has ever sustained in a fight. That could lead to a doctor's stoppage before The Bullet lands her final blow.
Either way, this fight is going to be all about Valentina Shevchenko.
More Fights to Bet on at UFC 266
Although we'd all love to see someone like Lauren Murphy pull off a title win, this fight is effectively a mismatch.
It's perhaps the only one of the UFC 266 fights to wager on that matches that description. However, there is a slim chance for everyone on this card to walk away with a win. I just can't say the same about Lucky.
Remember, some huge fights are going down this Saturday, so check out our recommended UFC bets for more UFC 266 gambling opportunities. I'll leave some for you to look at below.
AUGUST
Sportsbook of the Month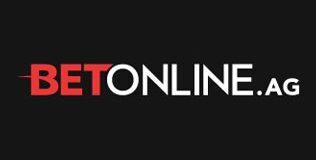 Welcome Bonus
50% up to $1,000
Read Review
Visit Site