Valentina Shevchenko vs. Jessica Andrade – UFC 261

It's time to make my predictions and betting pick for Shevchenko vs. Andrade at UFC 261 ahead of the fight this Saturday, April 24.
If you're looking to make money on Shevchenko vs. Andrade, I will fill you in on all there is to know about this intriguing women's flyweight title scrap. That includes the latest odds for Shevchenko vs. Andrade, the best bets, and even a little fight analysis to tie it all together.
This is one of three title bouts set to go down on Saturday's card. The inclusion of Kamaru Usman vs. Jorge Masvidal 2 and Zhang Weili vs. Rose Namajunas truly makes UFC 261 one of the greatest triple-header events the promotion has ever put together.
As exciting as that is, the game aims to put together the best bets for anyone gambling on Shevchenko vs. Andrade. But before we get to that, here's who I see winning this fight.
Shevchenko vs. Andrade – Who Wins?
Valentina Shevchenko by KO/TKO
When it comes to elite mixed martial artists, you will struggle to find many fighters as dominant as the "Bullet."
Shevchenko is one of the most accomplished technicians in the game. Andrade, on the other hand, is all about power and pressure. And as I will discuss a little later, this stylistic matchup bends towards the queen of the UFC women's flyweight division.
Before we get into why Shevchenko wins this fight, let's cover the odds and best bets for the bout.
Latest Odds for Shevchenko vs. Andrade
Valentina Shevchenko to Win
-450
Jessica Andrade to Win
+325
The odds above come courtesy of BetUS.
I never expected the betting line for Shevchenko vs. Andrade to be close, given just how good the Kryzygstan-born fighter has been in the UFC. To be frank, there is no one close to her at 125-pounds, and I'm not sold on the idea that Andrade has what it takes to dethrone her.
Expect to see Shevchenko's odds shorten on the best online UFC betting sites in the run-up to the fight. Shevchenko is considered one of the best bets in the promotion, and late bettors will be lumping cash on her to make the fifth consecutive successful defense of her strap.
Acting early was something I touched on in my early preview for this fight, and it has proven to be the right call. But now that we're a matter of days away from this one, you will have to be more creative with your wagers to find good betting value on the bout.
With that in mind, here are the best bets to place on Shevchenko vs. Andrade at UFC 261.
Best Bets for Shevchenko vs. Andrade
Shevchenko to Win by KO/TKO
+280
If you're happy to take the "To Win" odds, back Shevchenko to coast to victory.
Andrade's best chance of beating Valentina is to throw the kitchen sink at her early on. She will be hoping to catch her rival with the right shot in the first couple of rounds, making betting on the fight to end inside the distance the right call. Either she gets lucky or tires trying to find that golden shot.
The best odds for Shevchenko vs. Andrade can be found in a KO/TKO win for the champ. Per my predictions for Shevchenko vs. Andrade, I don't see how the challenger lasts five rounds with such an intelligent fighter before walking into a fight-ending strike.
Why Shevchenko Beats Andrade
My Shevchenko vs. Andrade pick is a TKO win for Bullet.
As soon as this fight was announced, I made an early prediction in my head. Months later, and my Shevchenko vs. Andrade predictions and pick have not changed one bit.
Shevchenko will have done her reconnaissance on the Brazilian and will have put together the right strategy to down her. She will be expecting early pressure and aggression from the former strawweight champ and will ultimately use this against her.
One of the hardest fighters to hit in the game, Shevchenko will tire Andrade out and capitalize on her frustrations somewhere in the late 2nd to early 3rd round. I can see "Bate Estaca" walking into a trap and eating a head kick that ultimately knocks her out.
More Betting Advice for UFC 261
A gamble on Shevchenko to knock out Andrade is among my top betting tips for UFC 261.
There are some awesome fights to look forward to this weekend, so make sure to check out the rest of my predictions and picks for UFC 261 here.
Oh, and whether you are betting for or against the champ, the following contains valuable information that could help you win money on Shevchenko vs. Andrade.
AUGUST
Sportsbook of the Month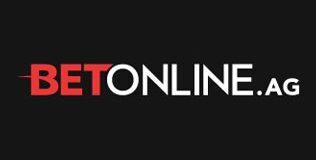 Welcome Bonus
50% up to $1,000
Read Review
Visit Site