Uriah Hall vs. Anderson Silva Betting Preview – UFC Fight Night, October 31, 2020

Anderson Silva vs. Uriah Hall is the headline scrap on UFC's Fight Island Halloween spectacular this October 31.
You know, this is a crazy fight to call. But I have looked through the odds and best bets and made a decision for who I am backing. I have also predicted how I see the fight going, so keep reading to get your hands on that.
Hall enters this fight as the favorite on our recommended UFC betting sites, in part due to his age. At 36, he has almost a decade on 45-year-old Silva. Initially set to fight middleweight destroyer, Yoel Romero, Hall (15-9) will instead go down in history as the last man to fight Silva in the UFC.
At the peak of his prime, Silva (34-10-0-1 NC) was the greatest fighter I ever saw. He was an absolute striking phenom, with a legendary ability to hand out punishment while evading his opponents' ire.
But the problem is, Silva is not in his pomp any more. Six of his ten career losses have come in his last eight fights, and he has lost the speed, reflexes, and anticipation that made him one of the faces of MMA's Mount Rushmore.
Will Silva beat Hall? Or will Hall ensure it's a nightmare end to a career of dreams for Silva on All Hallows' Eve? Here's how I see it going.
Hall vs. Silva – Who Wins?
Uriah Hall to Win by Decision
Oh, man… this fight is one of them that is just so hard to call.
Yes, Hall is the younger man. He has had some spectacular stoppage wins throughout his career, but he has also shown a real mental weakness at times. There is an argument to say that he crumbles under his respect for Silva, but he really should be winning this fight.
There is one weapon that I think will make the difference between Hall and Silva, and I'll get to that later. Why not join me for a little analysis of the odds for Hall vs. Silva first?
Latest Hall vs. Silva Odds
Anderson Silva to Win
+180
Hall's odds to beat Silva come in at -230, making him a favorite to win on October 31.
The man known to fight fans as "Prime Time" is 3-2 from his last two fights, with those two losses coming against Gegard Mousasi and Paulo Costa. No shame in that whatsoever.
So, Hall opened at -180 before dropping to his present odds. Plenty of money has been placed on the Jamaican-American to get the job done against one of the true icons of mixed martial arts.
Silva comes in as a +180 dog, having opened at +150.
Holding the record for the longest title run in UFC history at 2,457 days, the former champ, with 16 consecutive victories in that timeframe, is some way off his best.
Silva has one (contentious) win, one no contest, and six losses from his last eight fights. His best days are well and truly behind him, so you can't blame bettors for looking the other way this time.
Does that mean betting on Silva to beat Hall is out of the question? Not entirely, as I explain in the next section.
Hall vs. Silva Best Bets
Hall to Win
Hall to Win by Decision (N/A)
Silva to Win
Hall to Win (-230) is my leading prediction.
Fight fans know what this guy can do when he is on form. He has really solid striking as well as a very impressive understanding of distance and range.
Against Silva, he faces a fighter that is just not going to pull the trigger. How he responds to that remains to be seen, but if he can circle and keep landing and building off the same jab he showed against Paulo Costa, he can win this fight. Leg kicks could also play a huge part in his attack.
Hall to Win by Decision is the most likely scenario in this fight. He is younger, more athletic, and should be much hungrier, in my opinion.
Even though Silva is still capable of pulling a surprise out of the bag, Hall has to win this fight. If he doesn't, he will look very, very silly. Then again, if he brutally knocks Silva out, he's not going to make many friends…
Silva to Win (+180) is for everyone who remembers the greatness of the Brazilian master.
Can he still do it? I mean, is a win still within his capabilities? Sure, he beat Derek Brunson in February 2017, but that was a gift really, wasn't it?
Given that it is the 46th and last fight of his career, is there a chance that the judges might be a little wet in the eyes when it comes to deciding the fight? Or could Silva walk into the Abu Dhabi sunset with a final win befitting a legend of the Octagon?
Why Hall Beats Silva
I'd love to see Silva turning back the clock on October 31st in Abu Dhabi, but it just doesn't seem likely.
The 45-year-old has his reasons for retiring, but his age and desire not to be kicked in the face anymore have to be among the most important of them all. In his day, he was mesmeric, but in 2020? He's doing the right thing walking away.
As I suggested earlier, Hall is in a bit of a pickle here. On the one hand, he has to beat Silva but on the other, he would be lambasted if he hurt him badly. The Brazilian's chin is rock solid, even at this age, but Hall has the capability of taking him out.
I suffer from an unshakeable apprehension whenever it comes to betting on Uriah Hall fights. The source of that anxiety is that Hall has… what way do I put this? He has often shown a tendency to let very winnable fights slip through his fingers. Whether it is a mental block or something else is unknown. But it sure makes me think twice about wagering on him.
This time, I don't think Hall is going to snatch defeat from the jaws of victory. He has a very good jab to work off and I can't think of any reason to suggest that he will be as apprehensive about throwing combinations against a guy like Silva, who has long lost the ability to pull the trigger.
Will this fight be up there with the best that 2020 has had to offer? I sincerely doubt it. But a boring win for Hall will be good enough for some to win their bets.
Last chance to listen to my heart and bet Silva? I think I'll pass. But thanks, Anderson. For all the memories, and the rest!
More UFC Fights to Bet On
We got some big fights in the pipeline, boys and girls, and some major events to close out 2020 and see us into 2021.
You can get your hands on odds, bets, and predictions for the likes of Deiveson Figueiredo vs. Alex Perez, Amanda Nunes vs. Megan Anderson, and Conor McGregor vs. Dustin Poirier 2, below.
I'll leave things there for now. Enjoy the fight!
AUGUST
Sportsbook of the Month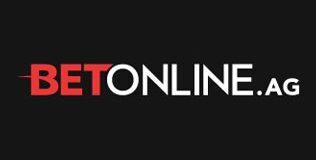 Welcome Bonus
50% up to $1,000
Read Review
Visit Site