Predictions for the United Rentals 200 – NASCAR Xfinity Series (March 12, 2022)

For the second time in three weeks, my top pick for the Xfinity Series finished second. It's tough to be so close, but we're picking the top contenders. We should choose the winner soon.
This week, the Xfinity Series heads to Phoenix. The 1.0-mile oval will host the first of two races this season, with the second serving as the championship race. It's crucial for teams to have a good run and set themselves up for the playoffs.
Which drivers will have a strong run at Phoenix? Here are my picks for the 2022 United Rentals 200.
Justin Allgaier (+500)
Justin Allgaier has gotten off to a solid start this season. Last week, he was one of the top contenders, leading 62 laps at Las Vegas. He battled teammate Noah Gragson but came home with a fifth-place finish.
Allgaier has many good tracks in the Xfinity Series, but Phoenix is his best. His success at Phoenix is why he is among the top contenders for the 2022 Xfinity Series Championship.
The majority of Phoenix races consist of 200 laps. Check out Allgaier's laps led at the track since 2017.
2017: 85
2017: 0
2018: 76
2018: 69
2019: 0
2019: 85
2020: 51
2020: 76
2021: 32
2021: 0
It's important to show laps led because finishes can be misleading. That stretch includes a pair of finishes outside the top 10. In the 2019 Fall race, Allgaier won his way into the Championship 4. He also won the first Phoenix race in 2017.
Allgaier has three straight top 10 finishes at Phoenix. He has also opened the 2022 season with three consecutive top 10 finishes. This is his chance to pick up his first victory of the season. We should see him in contention on Saturday.
Daniel Hemric (+800)
Daniel Hemric is off to a quiet start. He led laps in the first two races but failed to score a good finish. Hemric didn't lead last week but had his best result with a third-place finish. Now, Hemric will return to the site of his only NASCAR victory.
In last year's Championship 4, Hemric battled all race with Austin Cindric. The race and championship came down to a two-lap sprint. Cindric held the lead, but Hemric stayed right with him.
On the last corner, Hemric moved to the inside and edged in front of Cindric to win his first career race and the Xfinity Series Championship.
That wasn't the first time we've seen Hemric run well at Phoenix. He began his career with four straight top 10 finishes. Last year, he led 44 and 48 laps, respectively. The first race resulted in a 23rd-place finish, but the laps led show he was competitive.
Hemric should lead laps in his third straight Phoenix race. Returning to the track should bring back many great memories.
Hopefully, Hemric will translate those feelings into a second straight win at the track.
Trevor Bayne (+1000)
For the last few years, Joe Gibbs Racing has used at least one of its cars to rotate between multiple drivers. This season, Trevor Bayne got in on the action. The 2011 Daytona 500 winner hadn't raced since 2018, but he returned two weeks ago at Auto Club.
Bayne had a very impressive performance. He led 24 laps, winning stage one and finishing third. Bayne deserves credit, but the No. 18 Joe Gibbs Racing car has brought much success to any driver. After all, Daniel Hemric won the championship in that car last season.
I know it's a different car, but Bayne has had success at Phoenix in the past. Check out his last six finishes at the track.
2011: 6th
2012: 7th
2013: 4th
2013: 7th
2014: 7th
2014: 9th
Honestly, I'd say Bayne is in a better car than he was in the early 2010s. He ran top 10 in those races, but he only led 10 laps. Something tells me we'll see him out front more than that.
Can the No. 18 car win for the second straight time at Phoenix? Bayne should have confidence in scoring in third career Xfinity Series victory.
John Hunter Nemechek (+2000)
Truck Series regular John Hunter Nemechek forays into the Xfinity Series every now and then. Last week, he made his first start of the season with Sam Hunt Racing. He finished top 10 in both stages but settled for a 12th-place finish. Nemechek should find more success at Phoenix.
Nemechek will make his fifth start at Phoenix in the Xfinity Series. It's tough to judge his past because this will be his fourth different team. However, we've seen him succeed in every ride.
| | | |
| --- | --- | --- |
| | Finishes | Laps Led (of 200) |
| 2018 | 9th | 33 |
| 2019 | 9th | 0 |
| 2019 | 4th | 0 |
| 2021 | 6th | 39 |
Nemechek didn't receive much attention in last Fall's race because he wasn't in the Championship 4. However, he led 39 laps and had a race-winning car. Ultimately, he fell back as Austin Cindric and Daniel Hemric battled for the win.
It'll be interesting to see how Nemechek does with Sam Hunt Racing. In 48 starts, the team only has one top-five finish. Coincidentally, that came with Nemechek as he finished third at Richmond last season.
He has enough talent to outperform the team's expectations. Nemechek presents excellent value at (+2000).
Who Will Win the 2022 United Rentals 200?
Three drivers opened as co-favorites for the 2022 United Rentals 200, but Justin Allgaier stands out. He has been amazing at Phoenix in his career, leading laps in almost every race since 2017.
Allgaier should lead more laps on his way to his third victory at the track. It'd give him a lot of confidence for the Championship 4 race in November.
As always, fans can watch the United Rentals 200 Saturday at 4:30 p.m. ET on FS1. The top NASCAR sportsbooks will provide you with the best odds for the Xfinity Series.
September
Sportsbook of the Month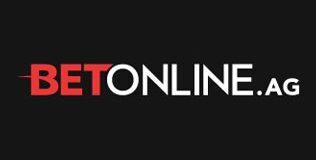 Welcome Bonus
50% up to $1,000