MLB Picks for Underdog Fantasy on Friday, April 15th, 2022

Welcome back to another edition of our MLB picks on the Underdog Fantasy site. We hit 3 out of our 5 selections in our last attempt, so we will be trying to get the full 5 this time around.
Combining all 5 of your picks on Underdog Fantasy is a risky thing to do. It's hard to just hit on one or two picks, but combining them for all 5 is another story. In order to combat that, you can head over to the best MLB setting sites to bet these MLB props individually.
That way you give yourself a chance to win them without losing everything when just one or two legs miss. The fun part about Underdog Fantasy, is that a payout of 20x your entry fee is pretty substantial. That could boost your bank account pretty significantly if you can get lucky enough to hit on all your picks.
With that being said, here are my 5 Underdog Fantasy MLB picks of the day.
Bryce Harper Over 1.5 Total Bases
The reigning NL MVP has a great matchup for Friday and should have a good chance of getting 2 or more total bases. The Phillies are on the road and will be taking on the division rival Miami Marlins.
The Marlins' starting pitcher for today's game will be none other than Pablo Lopez. Lopez is a talented pitcher, but Harper matches up very well against him.
Harper has 11 total at bats against Lopez in his career. He has 5 hits (.455 batting average), 3 doubles, and a triple as well. Lopez has struck him out just once, so Harper has him completely figured out in a short time span.
Lefties tend to hit Lopez better, as he relies on his offspeed a good amount. Righties are hitting just .211 since 2020 (315 total batters), while lefties are hitting .248 (349 total batters). A .248 batting average isn't too appealing, but Harper's stats against Lopez are undeniable.
Harper has yet to hit a home run off Lopez, but I would say the chances of him hitting one are pretty up there. If you think Harper gets his first off Lopez and second of the 2022 MLB season, you can find the odds for that on Bovada at (+400).
Salvador Perez Over 1.5 Total Bases
Another big hitter with a great matchup is Kansas City Royals' catcher Salvador Perez. Perez had an incredible 2021 campaign and actually tied Vladimir Guerrero Jr. for the most home runs in the entire MLB (48).
Two games ago, Perez didn't just hit his first home runs of the year. He actually got a hold of two against the Cardinals. He's not a fast runner by any means, but he's got enough power to put one or two over the fences on Friday.
BREAK OUT THE TAPE MEASURE SALVADOR PEREZ pic.twitter.com/gzL4ZHwM89

— Starting 9 (@Starting9) April 13, 2022
He goes up against Detroit Tigers' lefty pitcher in Tarik Skubal, who he has faced 13 times in his career. Of those 13 at bats against Skubal, Perez has 3 home runs and a double. Perez mashes lefties and Skubal gets mashed by righties.
Skubal has faced 18 total righties in the 2022 season, allowing a .438 average and 4 doubles. Those numbers will lower as the season goes on, but he could be extra vulnerable to Perez today.
The Royals should be excited about having their top prospect in Bobby Witt in the Majors as well. He's been hitting in front of Perez, so Perez could have some more RBI opportunities this year.
I think a great value bet for Perez is for him to get 3 hits, runs, and RBI for today, which has the odds of (+100) on Bovada.
Bet on MLB Player Props at Bovada
Mookie Betts Over 1.5 Total Bases
Mookie Betts has been one of the best leadoff hitters in the league for quite some time now. Today, he's got a great matchup at home and could have a chance to get us 2 or more total bases.
The Reds will be in town and will be deploying righty Vladimir Gutierrez on the mound. Mookie actually has better numbers against righties, so he should be in a good spot tonight.
He is hitting .283 against righties and just .250 against lefties since 2020. His OPS is also better at home (.926) than on the road (.812), which is in his favor as well. If you need a reference for how good of a hitter Mookie Betts is, check out his incredible 3 home runs in 5 innings back in 2020.
Mookie Betts has hit three homers tonight.

It's only the 5th inning. pic.twitter.com/hLkEm3MrCL

— Barstool Sports (@barstoolsports) August 14, 2020
Not only does Betts have reverse splits, so does Gutierrez. The Reds' righty is allowing a .277 average to righties and .256 to lefties since 2020. For this season, Gutierrez has faced a total of 11 righties and it has not gone well for him.
Righties are hitting .400 with 3 of the 4 hits being doubles. Yes, it's a small sample size but the point still stands.
Mookie also has 4 hits in his last two games with one of them being a double. He will look to continue his little hot streak in a great matchup tonight.
My Top Underdog Parlay for Friday, April 15th
Bryce Harper Over 1.5 Total Bases
Salvador Perez Over 1.5 Total Bases
Mookie Betts Over 1.5 Total Bases
Seiya Suzuki Over 1.5 Total Bases
German Marquez Under 82.5 Pitches
In total, I have added in the 3 Underdog Fantasy MLB picks in my parlay already. I added in 2 more to get to the 20x multiplier, but feel free to stick with the original 3 picks or make your own.
The two picks I added here will be in the Chicago Cubs and Colorado Rockies game. Colorado home games are as hitter friendly as they come, ranking 1st in ballpark factor for hitters.
With that being said, you can add in a few selections in that game. My first one will be from the leading NL Rookie of the Year in Cubs' Seiya Suzuki. Suzuki has been incredible this year since coming over from the NPB and can continue his hot streak in the hottest hitting ballpark in the MLB.
Suzuki has 3 home runs and a double through his first 6 games as a Cub. He also has yet to go hitless in a game. German Marquez will be on the mound, who won't be easy to hit off of but Suzuki's been too hot to ignore.
The Cubs have been hitting well and are in Colorado. That could mean they get to Marquez and hold him under 83 pitches. His first game of the season was as good as it gets (7 IP, 1 ER vs. LAD), and he still only threw 74 pitches.
Head back to our baseball picks page for more recommended bets.
September
Sportsbook of the Month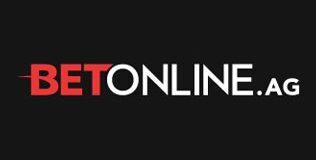 Welcome Bonus
50% up to $1,000